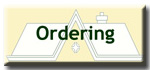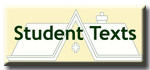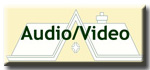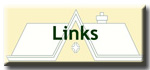 Click the flag
Meet our special
U.S. Publishers
Featured Books: Special Needs
View all Special Needs Booklists / Return to Featured Books Index

Achieving Successful Transitions for Young People with Disabilities: a Practical Guide. Jill Hughes & Natalie Lackenby, $37.95

This best practice guide provides a blueprint for managing seamless transitions between services for young people aged 16-25 with additional needs, including learning disabilities, physical disabilities, complex health needs and sensory impairments. An essential resource for all those involved in supporting young people with additional needs through transitions, including social workers and social work students, occupational therapists, speech and language therapists, health professionals and special education teachers.
The ADHD and Autism Nutritional Supplement Handbook. Dana Goodbout Laake & Pamela Compart, $24.99

Many children diagnosed with ADHD or autism have nutritional or metabolic inefficiencies. This detailed and practical book will help you find out if your child is one of those suffering from this condition, and learn how you can drastically improve your child's symptoms and wellbeing. Doctor-nutritionist team Pamela Compart and Dana Laake reveal how to properly and safely implement supplements and dietary changes.
ADHD Does Not Exist: the Truth About Attention Deficit Hyperactivity Disorder. Richard Saul, $19.99

We are witnessing a global epidemic of attention deficit and hyperactivity disorder. Millions are suffering from attention issues, while millions more are reliant on stimulant medication to perform at school and at work. Despite decades of advancements in neuroscience, the definition of ADHD has remained essentially unchanged since its introduction in 1980, and its prevalence in the population has skyrocketed.

In this controversial and landmark work, Dr. Richard Saul draws from five decades as a practicing physician and researcher in the field to contend that the definition of ADHD as we know it is completely wrong. Instead, he argues that the "disorder" is a cluster of symptoms stemming from more than twenty other conditions, each requiring separate treatment. The detailed list ranges from mild problems like poor eyesight, sleep deprivation, and even boredom in the classroom, to more severe conditions like depression and bipolar disorder. Through the lens of history and into the present day, Dr. Saul examines "ADHD," exploring the rising cultural and medical trends that have birthed the stimulant epidemic. Both comprehensive and illuminative, ADHD DOES NOT EXIST is essential reading for doctors, practitioners, educators, and individuals who are seeking an honest approach to understanding and treating this complex condition.
Alphabet Kids — From ADD to Zellweger Syndrome: a Guide to Developmental, Neurobiological and Psychological Disorders for Parents and Professionals. Robbie Woliver, $33.95

From ASD (Autism Spectrum Disorder) to ZS (Zellweger Syndrome) there seems to be an alphabet disorder for almost every behavior, from those caused by serious, rare genetic diseases to more common learning disabilities that hinder children's academic and social progress. This comprehensive, easy-to-read go-to guide will help parents to sort through all the interconnected childhood developmental, neurobiological and psychological disorders and serve as a roadmap to help start the families' journey for correct diagnoses, effective treatment and better understanding of their Alphabet Kids.
Apps for Autism: a Must-Have Resource for the Special Needs Community, Revised 2nd Edition.Lois Jean Brady, $50.95

Speech Language Pathologist Lois Jean Brady wrote this book in order to educate parents, teachers, and other professionals about the breakthrough method she calls "iTherapy" — which is the use of Apple products (iPhone, iPad, iPod Touch) and various apps (computer applications) in meeting students' individual educational goals.

Lois believes that all persons on the spectrum can learn how to use technology in a way that is relevant to them. She shares important tips on how to use apps responsibly and effectively by maintaining a child-centered, team approach to teaching and learning, taking into account the individual's interests, strengths/ challenges, vision, motor planning, attention, sensory processing, memory, cognitive ability, environment, and access to tools. Lois also coaches adults on how they can use prompting and reinforcement techniques to help establish and generalize skills learned, until students are able to consistently demonstrate the skills in various environments (home, school, etc.).

For those who are new to the wonderful world of apps, worry not! Lois provides helpful sections on how to get started, including: Choosing an iDevice, Basic iDevice Operations, Opening an Account, How to Download an App from iTunes, and more. What about apps that released after this book was published? Again — Lois has you covered! Just visit this book's companion website for reviews of new apps that made the grade.
Artistic Autistic Colouring Book: Precision Colouring for the Creative Obsessive. Peter Myers, $19.95

Wonderfully detailed and obsessively precise, this colouring book calls out to the perfectionist in all of us. Straight from the pen of Peter Myers, an artist with Asperger's Syndrome, these delightfully complex illustrations, reveal the exacting nature of an Asperger mind. Match Peter's detailed drawings with your own meticulous colouring.
The Assessment of Functional Living Skills (AFLS): Complete Set Bundle. James Partington & Michael Mueller, $359.95 (Guide and Six Assessment Protocols)

The complete AFLS set is comprised of The AFLS Guide and six unique assessment protocols that assess functional, practical, and essential skills of everyday life. Although each assessment protocol can be used as a stand-alone assessment, all protocols are different modules of an extended assessment that exists on a continuum spanning throughout a learner's life in home, school, and community settings. Each module is different yet each is connected by unifying themes and overarching goals for maximizing a learner's freedom, independence, and opportunities. The skills assessed will vary depending on the learner's age, level of disability, language ability, living arrangements, school setting, and other considerations.

The AFLS Guide provides information about the features of the AFLS, how to correctly score items, and how to develop program goals and objectives that clearly define and target the needs of the learner. The AFLS Protocols are used to score performance on the task items that allow for the tracking of a variety of specific skills that are included in each assessment. Each protocol includes a set of grids that comprise a skills tracking system that makes it possible to observe and document the learner's progress in the acquisition of skills. The AFLS Complete Set Bundle includes one each of the following:

AFLS Guide
AFLS Basic Living Skills Assessment Protocol
AFLS Home Skills Assessment Protocol
AFLS Community Participation Skills Assessment Protocol
AFLS School Skills Assessment Protocol
AFLS Vocational Skills Assessment Protocol
AFLS Independent Living Skills Assessment Protocol

The protocols can also be purchased individually. Check with store for pricing.
Assistive Technology: What Every Educator Needs to Know. Brian Friedlander, $15.95 (Laminated Reference Guide)

The difference between academic success and failure for students with disabilities may be the "access" to the general education curriculum that AT provides. A valuable tool for all educators working with special needs populations. This reference guide includes information on a wide range of AT hardware and software solutions to address a number of areas including Communication, Writing, Organization, Reading and Multimedia.
Autism and Appropriate Touch: a Photocopiable Resource for Helping Children and Teens on the Autism Spectrum Understand the Complexities of Physical Interaction. Abigail Werner James, illustrated by Kaiyee Tay, $35.95

Children and teens with Autism Spectrum Disorder can find the complicated social rules around touch very difficult, and this can leave them vulnerable. This educational resource provides ready-to-use lessons with photocopiable worksheets to teach about appropriate touch and social boundaries in family, educational, and community settings.
The Autism Discussion Page on Anxiety, Behavior, School, and Parenting Strategies: a Toolbox for Helping Children with Autism Feel Safe, Accepted, and Competent. Bill Nason, $29.95

The Autism Discussion Page green book covers anxiety and stress, challenging behaviors, stretching comfort zones, discipline, and school issues. It also provides more general teaching and mentoring strategies for coaching children on the autism spectrum in basic daily living strategies to improve their day-to-day lives. Based on posts on the popular online Autism Discussion Page and organised by subject for ease of reference, this book offers an excellent understanding common challenges for children with autism, and effective strategies for coping with these challenges.
The Autism Discussion Page on the Core Challenges of Autism: a Toolbox for Helping Children with Autism Feel Safe, Accepted, and Competent. Bill Nason, $29.95

The Autism Discussion Page blue book focuses on the core challenges associated with autism (cognitive, sensory, social, and emotional) and provides concise, accessible information and simple tools for supporting children with these vulnerabilities. Based on posts on the popular online community page and organised by subject for ease of reference, this book offers an excellent understanding of how children with autism process and experience the world and effective strategies for coping with the challenges.
Autism Equality in the Workplace: Removing Barriers and Challenging Discrimination. Janine Booth, $25.95

Neurodiversity in the workplace can be a gift. Yet only 15% of adults with an autism spectrum condition (ASC) are in full-time employment. This book examines how the working environment can embrace autistic people in a positive way. The author highlights common challenges in the workplace for people with ASC, such as discrimination and lack of communication or the right kind of support from managers and colleagues, and provides strategies for changing them. Setting out practical, reasonable adjustments such as a quiet room or avoiding disruption to work schedules, this book demonstrates how day to day changes in the workplace can make it more inclusive and productive for all employees.

Autism Equality in the Workplace is intended for any person with an interest in changing working culture to ensure equality for autistic people. It is an essential resource for employers, managers, trade unionists, people with ASCs and their workmates and supporters.
The Autism Playbook for Teens: Imagination-based Mindfulness Activities to Calm Yourself, Build Independence & Connect with Others. Irene McHenry & Carol Moog, $23.95

Teens with autism have the potential to be excellent actors. They are natural observers - able to study, imitate, and learn social behavior. The Autism Playbook for Teens is designed to bolster these strengths with mindfulness strategies and role-playing scripts, while also helping teens reduce anxiety, manage emotions, be more aware in the present moment, and connect with others.

This book offers a unique, strengths-based approach to help teens with autism spectrum (including Asperger's Syndrome) develop social skills, strengthen communication, and thrive. The activities contained in each chapter are custom-designed to work with the unique perspectives, sensory processing, neurological strengths and challenges that teens with autism bring to their encounters with the social world. The delightful and creative activities in this book are grounded in well-documented clinical observations and current empirical studies. They also take into account the real neurological differences that exist in young people with autism, and focuses on the unique pathways needed to connect with and inspire these exceptional and fabulous teenagers.

This is the only book available for teens with autism that specifically integrates mindfulness skills and imaginative scripted role-playing activities for building authentic social experiences.
Autism Spectrum Disorder & De-Escalation Strategies: a Practical Guide to Positive Behavioural Interventions for Children and Young People. Steve Brown, $25.95

This practical guide provides a complete picture of how non-physical and physical interventions can be used to manage behaviour and keep children with autism spectrum disorders or emotional, social and behavioural difficulties safe.

With clear advice and strategies that can be easily implemented in practice, Steve Brown explores various options and interventions, and explains how professionals can manage the behaviour of children (aged 3-18) in the safest possible way, promoting assertiveness and confidence. He includes a range of de-escalation and behaviour management strategies, information on risk assessments and legalities, advice on how to create safe spaces, insight into non-verbal communication and positive listening, and an honest and open discussion about the important role of physical interventions and positive handling techniques.

Providing clarity and insight into this complex subject, this book will allow professionals working with children and young people with ASD or ESBD to use non-physical interventions with confidence and understand the role of physical interventions as a last resort, within a legal framework.
Autism Spectrum Disorder in the Ontario Context: an Introduction. Kimberley Maich & Carmen Hall, $54.95

Accessible and engaging, Autism Spectrum Disorder in the Ontario Context provides students with a thorough introduction to the history of Autism Spectrum Disorder (ASD) as well as the contemporary understandings, interventions, and best practices that influence effective treatment approaches.

Drawing on evidence-based practice, Kimberly Maich and Carmen Hall provide concrete examples of localized research and practice within clinical, educational, and community-based settings that will enhance student comprehension of positive interventions. This introductory text features detailed examinations of ASD experiences across the lifespan and incorporates an extensive range of pedagogical tools, which will encourage reflection and deepen understanding.

Featuring chapter summaries, definitions of key terms, lists of further resources, and reflective questions, this highly accessible and pedagogically rich text is a vital reading not only for current and future practitioners specializing in ASD, but also for parents of children with ASD.
Autism Spectrum Disorders in Adolescents and Adults: Evidence-Based and Promising Interventions. Edited by Matt Tincani & Andy Bondy, $53.50

Bringing together leading experts, this book presents effective practices for helping people with autism spectrum disorders (ASD) to thrive in adulthood. As individuals with ASD mature, their needs change as well. The book reviews the growing research base and describes ways to support adolescents and adults in succeeding in higher education and work, living independently, enjoying leisure activities, navigating meaningful personal relationships, and more. Specific behavioral and instructional interventions — such as functional communication training, positive behavior support, and applied behavior analysis — are discussed. Case examples illustrate practical aspects of applying the strategies in real-world school and community settings.
The Autistic Brain: Temple Grandin & Richard Panek, $21.50

When Temple Grandin was born in 1947, autism had only just been named. Today it is more prevalent than ever, with one in 88 children diagnosed on the spectrum. And our thinking about it has undergone a transformation in her lifetime: Autism studies have moved from the realm of psychology to neurology and genetics, and there is far more hope today than ever before thanks to groundbreaking new research into causes and treatments. Now Temple Grandin reports from the forefront of autism science, bringing her singular perspective to a thrilling journey into the heart of the autism revolution.

Weaving her own experience with remarkable new discoveries, Grandin introduces the neuroimaging advances and genetic research that link brain science to behavior, even sharing her own brain scan to show us which anomalies might explain common symptoms. We meet the scientists and self-advocates who are exploring innovative theories of what causes autism and how we can diagnose and best treat it. Grandin also highlights long-ignored sensory problems and the transformative effects we can have by treating autism symptom by symptom, rather than with an umbrella diagnosis. Most exciting, she argues that raising and educating kids on the spectrum isn't just a matter of focusing on their weaknesses; in the science that reveals their long-overlooked strengths she shows us new ways to foster their unique contributions. From the "aspies" in Silicon Valley to the five-year-old without language, Grandin understands the true meaning of the word spectrum. THE AUTISTIC BRAIN is essential reading from the most respected and beloved voices in the field.
Back to Normal: Why Ordinary Childhood Behavior Is Mistaken for ADHD, Bipolar Disorder, and Autism Spectrum Disorder. Enrico Gnaulati, $20.00

In recent years there has been an alarming rise in the number of American children and youth assigned a mental health diagnosis. Dr. Enrico Gnaulati, a clinical psychologist specializing in childhood and adolescent therapy and assessment, has witnessed firsthand the push to diagnose these disorders in youngsters. Drawing both on his own clinical experience and on cutting-edge research, he has written the definitive account of why our kids are being dramatically over-diagnosed — and how parents and professionals can distinguish between true psychiatric disorders and normal childhood reactions to stressful life situations.

BACK TO NORMAL reminds us of the normalcy of children's seemingly abnormal behavior. It will give parents of struggling children hope, perspective, and direction. And it will make everyone who deals with children question the changes in our society that have contributed to the astonishing increase in childhood psychiatric diagnoses.
Behavioral Challenges in Children with Autism and Other Special Needs: the Developmental Approach. Diane Culliane, $50.95

This book offers a comprehensive view of behavioral challenges for a child with autism or other special needs from a developmental perspective based on the DIRFloortime® framework. Parents and professionals are guided to understand and improve a child's behavior while also supporting underlying developmental capacities for shared attention, warm engagement, trust, initiative, creative shared problem solving, symbolic and logical thinking, and the development of personal values.

A refreshing alternative to rewards-and consequences-based models of behavior management, the methods and practices in this book will empower any adult who interacts with a child with special needs, whether their work is directly focused on improving behavior, or because they must provide support so that the child can participate in other endeavors.
Big Picture Thinking: Using Central Coherence Theory to Support Social Skills — a Book for Students. Aileen Zeitz Collucci, $32.95

Many people who have difficulties with social cognition, including those on the autism spectrum, are not able to see the "big picture" of a situation. That is, they tend to focus, or even "hyper-focus," on the details within the larger whole of a concept, conversation, story, picture or situation, and have difficulty recognizing the main idea, topic or general point. BIG PICTURE THINKING was written to help students with cognitive deficits "see" how individual pieces of social information fit into a larger context, so that they may begin to become "big picture thinkers" and, therefore be more successful.  This practical and effective model is designed to be used by children, teens and young adults.
Body Talk: Teaching Students with Disabilities about Body Language. Pat Crissey, $35.95

A special educator's tried-and-true strategies for teaching nonverbal communication to children with autism and other developmental disabilities. More than 100 activities break down elements of body language into teachable components. Through role playing, games, art activities, watching video clips, and using worksheets, quizzes, and charts, she shows busy educators, speech-language pathologists, and parents how to teach body language.

Choose from a range of scenarios to demonstrate to students such subtleties as knowing when a conversation is ending, what excitement looks like, or how to acknowledge someone with raised eyebrows. The companion CD-ROM includes many of the activities to print out for use in the classroom or for practice at home.
The Boy Who Loved Too Much: a True Story of Pathological Friendliness. Jennifer Latson, $35.00

What would it be like to see everyone as a friend? Twelve-year-old Eli D'Angelo has Williams syndrome — a genetic disorder that obliterates social inhibitions, making him irrepressibly friendly, indiscriminately trusting, and unconditionally loving toward everyone he meets. It also makes him enormously vulnerable. Eli lacks the innate skepticism that will help his peers navigate adolescence more safely — and vastly more successfully.

Journalist Jennifer Latson follows Eli over three critical years of his life as his mother, Gayle, must decide whether to shield Eli entirely from the world and its dangers or give him the freedom to find his own way and become his own person.

By intertwining Eli and Gayle's story with the science and history of Williams syndrome, the book explores the genetic basis of behavior and the quirks of human nature. More than a case study of a rare disorder, however, The Boy Who Loved Too Much is a universal tale about the joys and struggles of raising a child, of growing up, and of being different.
Boyfriends & Girlfriends: a Guide to Dating for People with Disabilities. Teri Couwenhoven, $25.95

Everyone knows that dipping your toe in the dating pond can be a little intimidating without first seeking some expert advice! And that's exactly what Terri Couwenhoven delivers in her new book written expressly for teens and adults with intellectual or developmental disabilities. Boyfriends & Girlfriends explains the dos and don'ts of dating and validates their normal, age-appropriate desire for companionship and romance. The book covers the biggest questions and smallest concerns of every would-be dater, including:

Who is an appropriate dating partner & who is not
How to read signals & judge whether the interest is mutual
How to ask someone out on a date
How to turn down a date
How to handle rejection
What sexual feelings are
How to work through problems in a relationship
What to do when a relationship is not working

Written and illustrated for a hi/lo reader, Boyfriends & Girlfriends is perfect for anyone who is already in a relationship, ready to start one, or still only dreaming about it. The guide is also an informative read for parents, counselors, and other support providers.
Brain (Foam Rubber). $5.95

Squeezing these small, blue foam rubber brains encourages kids to think more flexibly and abstractly about the size of their problems and the choices they are making. Used in lessons that encourage flexible thinking, including those in the Superflex comics and Thinking about YOU Thinking about ME, the brains offer a fun way to think about their social thinking and related skills. "Social Thinking is Flexible Thinking" is inscribed on the brains to reinforce learning.
The Brain's Way of Healing: Remarkable Discoveries and Recoveries from the Frontiers of Neuroplasticity. Norman Doidge, $24.00

In The Brain That Changes Itself, Norman Doidge described the most important breakthrough in our understanding of the brain in four hundred years: the discovery that the brain can change its own structure and function in response to mental experience — what we call neuroplasticity.

His revolutionary new book shows, for the first time, how the amazing process of neuroplastic healing really works. It describes natural, non-invasive avenues into the brain provided by the forms of energy around us — light, sound, vibration, movement — which pass through our senses and our bodies to awaken the brain's own healing capacities without producing unpleasant side effects. Doidge explores cases where patients alleviated years of chronic pain or recovered from debilitating strokes or accidents; children on the autistic spectrum or with learning disorders normalizing; symptoms of multiple sclerosis, Parkinson's disease, and cerebral palsy radically improved, and other near-miracle recoveries. And we learn how to vastly reduce the risk of dementia with simple approaches anyone can use.

For centuries it was believed that the brain's complexity prevented recovery from damage or disease. The Brain's Way of Healing shows that this very sophistication is the source of a unique kind of healing. As he did so lucidly in The Brain That Changes Itself, Doidge uses stories to present cutting-edge science with practical real-world applications, and principles that everyone can apply to improve their brain's performance and health.
Breakthrough Parenting for Children with Special Needs: Raising the Bar of Expectations. Judy Winter, $17.99

Breakthrough Parenting for Children with Special Needs challenges families and professionals to help children with special needs to reach their full potential by using a proven motivational, how-to approach. This groundbreaking and inspiring book provides detailed information on how to let go of the "perfect-baby" dream, face and resolve grief, avoid the no-false-hope syndrome, access early intervention services, and avoid the use of limiting and outdated labels. Also included are specific guidelines for working with professionals, understanding the law and inclusion and planning for the future.
Bullying and Students with Disabilities: Strategies and Techniques to Create a Safe Learning Environment for All. Barry Edwards McNamara, $36.95

A 2007 study uncovered a shocking fact: 80% of children with learning disabilities are bullied at school. As schools implement bullying policies, are they doing enough to address the unique needs of this 80%?

Drawing on extensive studies on bullying in schools, Barry McNamara provides a research-based overview to understand bullying. Additionally, this book shows how to identify bullies and victims and implement an effective and inclusive bullying prevention program. Readers will discover:

What research says about bullying against students with disabilities
How programs typically fail to serve this population
A roadmap for an inclusive school-wide program
Special intervention and coping strategies
Can I Tell You about Selective Mutism? A Guide for Friends, Family and Professionals. Maggie Johnson & Alison Wintgens, $15.95

Meet Hannah — a young girl with selective mutism (SM). Hannah invites readers to learn about selective mutism from her perspective, helping them to understand what it is, what it feels like to have SM, and how they can help.

This illustrated book is packed with accessible information and will be an ideal introduction to selective mutism. It shows family, friends and teachers how they can support a child with the condition and is also a good place to start when encouraging children with SM to talk about how it affects them.
A Child in Pain: What Health Professionals Can Do to Help. Leora Kuttner, $68.95

This comprehensive book is designed to help child health professionals of all disciplines gain understanding and skill in how to approach and treat children's pain, and help children understand and cope with their own pain. The book examines children's fears and anxieties that accompany their need for pain relief, and gives health professionals communications skills and words to calm these fears.
Children with Cleft Lip and Palate: a Parents' Guide to Early Speech-Language Development and Treatment. Mary Hardin-Jones, Kathy Chapman & Nancy Scherer, $30.50

Turn to this book for family-friendly guidance and support for young children with clefts—cleft lip, cleft palate, and cleft lip and palate—one of the most commonly occurring birth defects. Learn about:

what clefts are
how they are repaired and when
feeding problems before and after surgery
dental issues
hearing & middle ear problems
your child's treatment team
your child's perspective
velopharyngeal inadequacy
speech-language skill building activities

A team of speech-language pathologists focuses especially on mitigating the speech and language problems experienced by infants and toddlers (ages birth to three) with cleft palate. Parents can use the book's dozens of practical, hands-on activities to improve their child's speech. Helpful strategies, illustrations of cleft repair procedures, photos of equipment, and recommended resources empower parents to get started on addressing speech problems of very young children and other issues for school-aged children. Speech-language pathologists, early intervention specialists, and medical professionals will also want this book to recommend to the families they serve.
Children with Disabilities, 7th Edition. Mark Batshaw, Nancy Roizen & Gaetano Lotrecchiano, $114.50

This highly anticipated new edition is the textbook of choice for courses on disability. The internationally respected editors bring together a who's who of contributors in this definitive compendium of information about developmental, clinical, family, education, and intervention issues. WHAT'S NEW:

All-new chapters on diagnosis, neuropsychological assessment, "new" disabilities faced by survivors of previously fatal disorders, and complementary and alternative medicine
New multimedia instructor materials online, including high-quality downloadable medical illustrations
Expanded chapters on autism and ADHD
New developments in neuroscience, genetics, and imaging
Greater focus on interdisciplinary collaboration
Thoroughly updated content in every chapter
PowerPoint slides for each chapter, easy to customize for courses

CHILDREN WITH DISABILITIES retains and strengthens the student-friendly features of previous editions: concise and accessible chapters, a helpful glossary, chapter overviews, case studies that bring key concepts to life, extensive cross-referencing to make information easy to find, and resource lists for every topic. And with the complete package of new multimedia instructor materials, instructors will use this textbook effectively in their courses and prepare students for years of successful practice. An unparalleled text from the leading voices in the disability field, CHILDREN WITH DISABILITIES is the cornerstone resource future professionals will keep year after year supporting their important work with children and families.
Children with School Problems: a Physician's Manual. Debra Andrews & William Mahoney, Editors, $60.00

Doctors must be able to identify, diagnose, treat, and manage children who are struggling in school. The first book specifically tailored for the needs of physicians working with kids with learning disabilities, CHILDREN WITH SCHOOL PROBLEMS: A PHYSICIAN'S MANUAL covers such important areas as child development, diagnosing learning disabilities (including data gathering, screening and assessment, and physical examinations), management (medication, behavioral management, and educational interventions), and prevention (including literacy promotion).

Written by trusted experts from the Canadian Paediatric Society, CHILDREN WITH SCHOOL PROBLEMS is filled with practical tools and resources that physicians — including paediatricians, family physicians, and paediatric learners — can use to diagnose and treat children with learning disabilities.
Coach In the Kitchen: Recipes with Step-by-Step Instructions. Penny Gill, $35.95

Coach in the Kitchen includes a 36-page manual and complete toolkit on teaching groups of students with Aspergers and other forms of Autism Spectrum Disorder how to cook. The instructions for all recipes have been written for a wide range of learners. Triple-tested for clarity and flavour by students and their coaches in the author's cooking school for teens and adults with Autism Spectrum Disorder, these recipes are clear and easy to follow. The manual has guidelines on:

Effective teaching strategies for students with Autism Spectrum Disorders and other special needs
Specific visual teaching tools to develop cooking and social skills
How to quell students' anxieties
Suitable introductory activities
Teaching healthy eating habits using documented learning styles of those with Autism Spectrum Disorder
Facilitating social development at mealtime
Teaching conversation skills using The Conversation Menu
290 pages of task-analysed recipes — recipes broken into small steps, in simple, clear terms — make explicit everything that needs doing

With an emphasize on healthy eating habits, recipes include standard Nutrition Facts boxes showing nutrients in each serving — calories, fat, cholesterol, sodium, carbohydrates, protein, and vitamins and minerals. Every recipe lists all utensils and appliances needed. Major appliances — oven, stovetop, microwave — are listed, too. You can see at a glance if the utensils and appliances required are ones you want to use.

Specially developed for those with Asperger's and other forms of Autism Spectrum Disorder, this cookbook is perfect for anyone learning to cook — whether or not they have special needs.
College for Students with Disabilities: We Do Belong. Pavan John Antony & Stephen Shore, Editors, $33.95

"You are not college material" or "you don't belong in college" are comments frequently heard by students with disabilities. Despite this, college education is now an expected part of the transition to adulthood for many individuals with disabilities. The book includes practical advice to encourage self-advocacy in students with disabilities, and to support the professionals who are facing the challenges alongside them. This book presents a realistic picture of the positive and negative aspects of the transition to higher education as experienced by students with disabilities. It combines findings from special education studies, personal stories from individuals with disabilities, and practical tips to help those facing the challenges.

Covering cerebral palsy, autism spectrum disorders, intellectual disabilities, and much more, this is vital reading for parents, individuals with disabilities, school teachers, college professors, and professionals working with adults with disabilities.
Combating Violence & Abuse of People with Disabilities: a Call to Action. Nancy Fitzsimmons, $46.95

People with disabilities are four to ten times more likely to experience violence and abuse than people without disabilities. This book empowers everyone — professionals, families, and self-advocates alike — to solve and prevent this widespread problem. In clear and straightforward language, abuse prevention educator Nancy Fitzsimons calls readers to action and gives them the no-nonsense guidance they need to stop violence and abuse before they start.

An eye-opening sourcebook for professionals and a must-share with anyone who has a disability, this book is the key to helping people with disabilities fight violence and abuse — and take charge of their bodies and lives.
The Common Sense Guide to Your Child's Special Needs. Louis Pellegrino, $38.95

What does it mean when a child is having difficulty with developmental milestones like walking, talking, and learning to read and write? What are the signs that a disability might be present, and what next steps can parents take to help their child?

Pediatrician Louis Pellegrino gives you clear and down-to-earth answers in this new version of the trusted bestseller When Your Child Has a Disability. Now streamlined and reorganized by key developmental milestones rather than by disability, this book responds perfectly to the needs of parents who don't have a diagnosis yet or want to explore challenges common across disabilities. With reassuring warmth, good humor, and candor, Dr. Pellegrino offers practical guidance on what it means and what to do next when a child struggles with:

speech and language development
motor skills development
daily living skills
social skills
behavioral control and attention
learning and cognitive development
vision, hearing, and sensory processing
special medical issues

A go-to guide for families, and a highly accessible resource for professionals, this book will be a mainstay reference for everyone who picks it up. Keep it at your fingertips for a great developmental primer and the guidance you need to take first steps toward resolving a child's challenges.
The Complete Guide to Creating a Special Needs Life Plan. Hal Wright, $34.95

The purpose of special needs planning is to create the best possible life for an adult with a disability. This book provides comprehensive guidance on creating a life plan to transition a special needs child to independence or to ensure they are well cared for in the future. Beginning with a vision of a meaningful life for the child, Hal Wright explains how to form a practical plan to reach these goals, how to mentor personal empowerment and task skills, and how to create circles of support to sustain a life plan. Finally he talks the reader through important financial and legal considerations, including how to fund and manage a special needs trust. This book will be essential reading for all parents or guardians of a child with a cognitive, mental or physical impairment. It will also be of interest to attorneys, financial planners, insurance agents, trust officers and other professionals looking to better serve the special needs community.
Connected Kids: Help Kids with Special Needs (and Autism) Shine with Mindful, Heartfelt Activities. Lorraine Murray, $22.95

In Connected Kids, author Lorraine Murray introduces a range of mindful, heart-felt activities to that will help children to teens learn to relax, de-stress and feel centered. You will discover how to develop bespoke tools that support children with special needs and those on the autism spectrum:

Learn how meditation can support brain development, emotional intelligence, self-regulation, and learning
Develop a bespoke meditation 'toolkit' to help children and teens to reduce anxiety and stress
Learn how to use meditation to 'problem solve' and overcome challenges
Read about worldwide research that supports the use of meditation for health and well-being
Become empowered with mindful activities that help children to shine

This book is ideal for educators, parents and professionals, especially those with/working with children with additional support needs, including ADD/ADHD, OCD, learning disorders, autism, anxiety, chronic illness, and more.
Controversial Therapies for Autism and Intellectual Disabilities: Fad, Fashion, and Science in Professional Practice, 2nd Edition. Edited by Richard Foxx & James Mulick, $117.60

One of the largest and most complex human services systems in history has evolved to address the needs of people with autism and intellectual disabilities, yet important questions remain for many professionals, administrators, and parents. What approaches to early intervention, education, treatment, therapy, and remediation really help those with autism and other intellectual disabilities improve their functioning and adaptation? Alternatively, what approaches represent wastes of time, effort, and resources?

This book brings together leading behavioral scientists and practitioners to shed much-needed light on the major controversies surrounding these questions. Expert authors review the origins, perpetuation, and resistance to scrutiny of questionable practices, and offer a clear rationale for appraising the quality of various services. The second edition of Controversial Therapies for Autism and Intellectual Disabilities has been fully revised and updated and includes entirely new chapters on psychology fads, why applied behavioral analysis is not a fad, rapid prompting, relationship therapies, the gluten-free, casein-free diet, evidence based practices, teaching ethics, and a parents' primer for autism treatments.
Daniel's Music: One Family's Journey from Tragedy to Empowerment through Faith, Medicine, and the Healing Power of Music. Jerome Preisler, with the Trush Family, $29.95

In 1997, Daniel Trush, a bright, active, outgoing twelve-year-old, collapsed on the basketball court and fell into a deep coma. Rushed to the hospital, he was found to have five previously undetected aneurysms in his brain. One had burst, causing a massive cerebral hemorrhage. While Daniel remained comatose, the uncontrolled pressure inside his skull caused him to suffer multiple strokes. Tests showed that his brain functions had flat-lined, and doctors would soon tell his parents his chances of survival were slim to none — or that he'd likely remain in a vegetative state if he awakened.

But the doctors were wrong.

Thirty days after lapsing into a coma, he would return to consciousness, barely able to blink or smile. Two years later, he took his first extraordinary steps out of a wheelchair. A decade after being sped to the emergency room, Daniel Trush completed the New York Marathon. DANIEL'S MUSIC is the gripping story of Daniel's recovery against odds experts said were insurmountable; and of an average family turning their personal trials into a force that brings joy, inspiration, and a powerful sense of belonging to all those whose lives they touch.
Developing Identity, Strengths, and Self-Perception for Young Adults with Autism Spectrum Disorder: the BASICS College Curriculum. Michelle Rigler, Amy Rutherford & Emily Quinn, $39.95

The BASICS College Curriculum presents a hands-on approach to learning essential independence and life skills for students with Autism Spectrum Disorder (ASD). This book helps young adults to explore their identity and self-perception and encourages them to consider their personal characteristics and strengths.

Ideal as a textbook for ASD college programs run by disability support services and suitable for students to use for self-study, it focuses on reframing the student's perception of ASD by looking at personal experiences, the language of diagnosis, and ASD in the media and it encourages students to identify their strengths in social, group or work settings. Each lesson provides valuable information and advice for the student, useful diagrams, practical exercises and workbook components that can be filled in at home or in class, and self-assessment tools.
Disability in Pregnancy and Childbirth. Edited by Stella Frances McKay-Moffat, $63.95

This title is directed primarily towards health care professionals outside of the United States, primary source for midwives, on the special needs of mothers with disabilities. Although an increasing number of women with disabilities are having children, the needs of this minority group are not always being effectively met. Disability in Pregnancy and Childbirth provides essential practical information to healthcare professionals working with this group.
Disability and Child Sexual Abuse: Lessons from Survivors' Narratives for Effective Protection, Prevention and Treatment. Martina Higgins & John Swain, $43.95

Disability and Child Sexual Abuse examines the ways in which society places disabled children in situations of unacceptable risk, and how patterns of service delivery can contribute to the problem.

Through case vignettes and empirical research, the authors ask practitioners to scrutinize their current professional practice, exploring participants' experiences of hospitalization, education systems and local authorities. They consider the issue of who abuses and why, and highlight issues relating to the complexities involved in revisiting past experiences and confronting unwarranted and unwanted feelings of responsibility. The difficulty of recounting the abuse narrative is also examined within the research context.
Disorders of Sex Development: a Guide for Parents and Physicians. Amy Wisniewski, Steven Chernausek & Bradley Kropp, $20.50

Compassionately written by an experienced team of professionals, this book offers parents and families essential information about the causes, diagnosis, and treatment of disorders of sex development, or DSD. DSD refers to medical conditions, usually discovered at birth, in which there is disagreement between a person's genetic sex (i.e., chromosomes) and the appearance of the person's external or internal reproductive structures.

After their child is diagnosed with DSD, parents need answers to a host of questions. This concise book answers parents' questions in a reassuring and forthright way, giving affected individuals, their families, and their health care providers a current and evidence-based picture of DSD. It offers clear explanations of how newborns with DSD are evaluated, diagnosed, and treated; describes the different kinds of DSD; and pays close attention to both psychosocial and medical aspects of DSD. This guide also includes information about the importance of support groups and education for affected individuals and their families. DISORDERS OF SEX DEVELOPMENT gives the information they need to reach a meaningful understanding of their child's DSD and make informed decisions about their child's health.
Divorce and the Special Needs Child: a Guide for Parents. Margaret "Pegi" Price, $39.95

Going through a divorce is always tough, but when a child with special needs is involved it can be especially challenging. This book takes a clear and comprehensive look at every aspect of the legal divorce process, and addresses all of the legal issues that divorcing parents of children with special needs face. From agreeing upon child custody arrangements that meet the particular needs of the child, to making provision for child support payments, gathering together the documentation needed to prove a case, and dealing with financial issues such as debts and property distribution, no aspect of divorce is left uncovered. A set of checklists is included to ensure that parents consider everything they need to, and the book concludes with a useful list of further resources.

Written by an experienced family lawyer and divorced mother of a child with autism, this book offers much-needed guidance to divorcing parents of children with a variety of special needs.
Drawing Autism. Jill Mullin, $28.50

Using artwork created by individuals diagnosed with ASD, DRAWING AUTISM celebrates their artistry and self-expression while also serving as an accessible point of entry into understanding how ASD manifests in individuals. Autism is known as a "spectrum disorder" because no two diagnoses are exactly the same; however, there are characteristic traits of ASD. Through their art, the contributors exhibit unique perspectives on how they see the world and their places in it. The book's seven chapters — Interaction, Individual and Societal; Repetition, Repetition, Repetition; Getting from Here to There; Bird's Eye View; Another World; It's All History; Art for Art's Sake — speak directly to the core characteristics of ASD.

Behavior analyst and educator Mullin has assembled a staggering array of work from established artists like Gregory Blackstock and Jessica Park, to the unknown but no less talented. Their creations, coupled with artist interviews, comprise a fascinating and compelling book that serves to educate and inspire anyone who knows someone diagnosed with ASD.
Dyslexia, Dysgraphia, OWL LD, and Dyscalculia: Lessons from Science and Teaching, 2nd Edition. Virginia Berninger & Beverly Wolf, $64.50

How can teachers provide effective instruction for students with learning disabilities while meeting the needs of all students? The second edition of this accessible text gives K–12 educators research-based answers, straight from two highly respected voices in the field. The first teacher training text to cover all four learning disabilities that require differentiated instruction — dysgraphia, dyslexia, dyscalculia, and oral and written language learning disability (OWL LD) — this book prepares educators to deliver explicit and engaging instruction customized to the needs of their students. Critical insights from diverse fields blend with lessons learned from actual teaching experience, making this an ideal pre-service text and a great in-service professional development tool.
The Early Identification of Autism Spectrum Disorders: a Visual Guide. Patricia O'Brien Towle, $45.95

Identifying Autism Spectrum Disorder (ASD) as early as possible can have a significant, positive impact on the child's journey to adaptation and independence. This unique visual guide aims to equip readers with the skills to recognize ASD in children as young as 15-18 months old.

The book provides a systematic framework for understanding the complex nature of ASD. From social interaction to communication to restricted and repetitive behaviors, each chapter focuses on key symptoms and uses photographs to illustrate and enhance understanding of presenting or absent behaviors. Taking a visual approach to identifying ASD in very young children, this book will be a valuable resource for early intervention professionals and students, occupational therapists, speech and language therapists, psychologists, paediatricians, teachers as well as parents of children pre- and post-diagnosis.
Educating Children with Life-Limiting Conditions: a Practical handbook for Teachers and School-Based Staff. Alison Ekins, Sally Robinson, Ian Durant & Kathryn Summers, $60.10

Educating Children with Life-Limiting Conditions supports teachers who are working with children with life-limiting or life-threatening conditions in mainstream schools by providing them with the core knowledge and skills that underpin effective practice within a whole-school and cross-agency approach.

Mainstream schools now include increasing numbers of children with life-limiting or life-threatening conditions, and this accessible book is written by a team comprised of both education and health professionals, helping to bridge the gap between different services. Recognising the complexity of individual cases, the authors communicate key principles relating to the importance of communication, multi-professional understanding and working and proactive planning for meeting the needs of any child with a life-limiting or life-threatening condition that can be applied to a range of situations.

Reflective activities and practical resources are provided and are also available to download. This book will be of interest to teachers in mainstream schools, as well as teachers, and senior leaders in all school settings, school nurses, children's nurses and allied health professionals.
El Deafo. Cece Bel, $13.95

Going to school and making new friends can be tough. But going to school and making new friends while wearing a bulky hearing aid strapped to your chest? That requires superpowers! In this funny, poignant graphic novel memoir, author/illustrator Cece Bell chronicles her hearing loss at a young age and her subsequent experiences with the Phonic Ear, a very powerful — and very awkward — hearing aid.

The Phonic Ear gives Cece the ability to hear — sometimes things she shouldn't — but also isolates her from her classmates. She really just wants to fit in and find a true friend, someone who appreciates her as she is. After some trouble, she is finally able to harness the power of the Phonic Ear and become "El Deafo, Listener for All." And more importantly, declare a place for herself in the world and find the friend she's longed for.
Engaging Learners with Complex Learning Difficulties and Disabilities: a Resource Book for Teachers and Teaching Assistants. Barry Carpenter, et al, $66.50

Children and young people with Complex Learning Difficulties and Disabilities (CLDD) have co-existing and overlapping conditions which can manifest in complex learning patterns, extreme behaviours and a range of socio-medical needs which are new and unfamiliar to many educators. Their combination of issues and layered needs — mental health, relationship, behavioural, physical, medical, sensory, communication and cognitive — mean they often disengage from learning and challenge even our most experienced teachers.

This book provides school practitioners and leaders with an approach and resources to engage this often disenfranchized group of children in learning. The Engagement for Learning Framework has been developed and trialled by over 100 educational settings (both special and mainstream) with learners from early years to post-16. It gives practitioners from a range of disciplines a shared means of assessing, recording and developing personalized learning pathways and demonstrating progression for these children. The focus on inquiry means that however complex a young person's needs, educators will be able to apply the approach.

This practical and engaging book provides literature, tools and case study examples outlining who children and young people with CLDD are, why their engagement for learning is important and how the Engagement for Learning Framework can be used effectively by teachers and other professionals to ensure the best possible outcomes for these children.
Epilepsy in Children: What Every Parent Needs to Know. Orrin Devinsky, with Erin Conway & Courtney Schnabel Glick, $31.95

For the parent of a child with epilepsy, an easy-to-read guide to understanding and managing the disorder while helping your child achieve and maintain a high quality of life. From a leading neurologist, experienced nurse practitioner, and registered dietician comes the complete guide to managing your child is life with epilepsy. Epilepsy in Children offers the practical advice and information you need to manage your childís seizures safely and effectively, understand the latest treatment options, and find hope for a seizure-free future. Key Features:

Get the right diagnosis for your child and the correct treatment to reduce the frequency of seizures faster
Learn the benefits and risks of pharmaceutical, surgical, and alternative therapies including the ketogenic diet
Help your child maintain a normal life at school, with friends, and in sports and other activities
Navigate the transitions from infancy and childhood, to puberty, to becoming a young adult
Erik the Red Sees Green. Julie Anderson, illustrated by David López, $26.99

What does it mean to be color-blind? What happens when you see things in a different way? This picture book tells the story of a young boy with Colour Vision Deficiency — and how his parents, teachers and friends all chip in to help him.
The Essential Guide to Safe Travel-Training for Children with Autism and Intellectual Disabilities. Desirée Gallimore, $25.95

For those growing up with an intellectual disability or autism, comfortable, safe and independent travel will prove an invaluable life skill. The key to pursuing fulfilling work and leisure activities and developing as an individual, it also brings a liberating level of self-sufficiency and reassurance of equality within society.

Arriving at this goal can be daunting. Dr Gallimore's straightforward five-step system will guide parents and professionals through successful training for children of any age and ability. Focusing on understanding each child's individual goals and challenges, it gives you the 'ingredients' needed to fully prepare for each journey in advance, and shows how to judge when to step back and let the child progress alone. Addressing specific fears and obstacles that make travel difficult for children with learning difficulties, it sets out all the precautions necessary to safeguard children and others as they learn to reach their chosen destinations.

Clear-cut and far-reaching, this book is enriched by Dr Gallimore's extensive experience as a psychologist, mobility specialist and travel-trainer. It is a heartening resource and will be necessary reading for anyone working with a child to get them on their path to independent travel.
Eurythmics for Autism and Other Neurophysiologic Diagnoses: a Sensorimotor Music-Based Treatment Approach. Dorita Berger, $35.95

The theory and practice of incorporating Eurhythmics movement in music-based sessions. Session plans and case studies are included to illustrate how the treatment can be used with a range of cognitive and sensory issues, such as autism, dementia, PTSD, stroke, and cerebral palsy.

Covering both theory and practice, she explains this innovative, music-based approach and how it can also address cognitive and sensory issues in adults with debilitating conditions, such as dementia or post-traumatic stress disorder. With a particular emphasis on autism, she provides clear and adaptable session plans, suitable for working with children and adults of all ages.
Faith Has Freckles and Walter Has Wheels. Shannon Dee, $10.95

This is a small book for small hands, full of BIG ideas. It will arouse a child's natural curiosity about the characters they meet, about skunks as pets, Autism, Down Syndrome, and how many push ups you can do with one arm. This is a loving book about diversity, friendships, and the power of big ideas.
Families of Children with Developmental Disabilities: Understanding Stress and Opportunities for Growth. David Carroll, $65.95

Parents of children with disabilities confront a number of challenges and may be at risk for depressive or trauma-related symptoms. Changes in family roles and routines can cause stress for parents, siblings, and extended family alike as they confront multiple issues, including behavioral problems and frequent healthcare needs. Despite such challenges, many families derive a sense of meaning from facing their difficulties in a positive way. This book surveys the most recent empirical research on families of children with disabilities and provides guidelines and strategies for the developmental and family psychologists who support these clients.

The book follows a developmental progression, first examining the immediate effects that a child's disability can have on his or her family and looking at the changes that occur as the child grows and faces new challenges. In doing so, the author examines studies employing a variety of methodologies, including quantitative research, meta-analyses, and qualitative methods such as narrative analysis.

The book also describes cognitive behavioral interventions and programs that train parents to more effectively manage child behavioral problems and thereby improve family well-being.
Far From the Tree: Parents, Children and the Search for Identity. Andrew Solomon, $25.00

Solomon's startling proposition is that diversity is what unites us all. He writes about families coping with deafness, dwarfism, Down syndrome, autism, schizophrenia, multiple severe disabilities, with children who are prodigies, who are conceived in rape, who become criminals, who are transgender. While each of these characteristics is potentially isolating, the experience of difference within families is universal, as are the triumphs of love Solomon documents in every chapter.

Drawing on forty thousand pages of interview transcripts with more than three hundred families, Solomon mines the eloquence of ordinary people facing extreme challenges. Woven into their courageous and affirming stories is Solomon's journey to accepting his own identity, which culminated in his midlife decision, influenced by this research, to become a parent.

Elegantly reported by a spectacularly original thinker, FAR FROM THE TREE explores themes of generosity, acceptance, and tolerance — all rooted in the insight that love can transcend every prejudice. This crucial and revelatory book expands our definition of what it is to be human.
Feeding Challenges in Young Children: Strategies and Specialized Interventions for Success. Deborah Bruns & Stacy Thompson, $63.95

Young children's feeding issues can be a complex challenge for early childhood professionals. This comprehensive resource provides early interventionists with specific, practical, research-based guidance on resolving a wide range of feeding issues. Ideal for a wide range of professionals working with young children birth–5 years across school, home, and child care settings, this book-and-CD set gives readers in-depth background information, how-to strategies, and helpful tools for addressing feeding challenges.

With almost 50 pages of printable tools, forms, and handouts, the included CD-ROM gives professionals practical help with every step of improving children's feeding issues. Professionals will get daily feeding logs, recordkeeping forms, quick-guides to feeding milestones and red flags, and tip sheets on critical issues such as breastfeeding, feeding team requirements, and positioning strategies and specialized feeding equipment.
FLIPP the Switch: Strengthen Executive Function Skills. Sheri Wilkins & Carol Burmeister, $35.50

Although many educators associate deficits in EF skills with students on the autism spectrum, the reality is that many young people struggle with executive functioning. In fact, it is accurate to say that all young people are learning executive functioning as these skills are not fully developed until people are well into their twenties. The good news is that there are evidence-based strategies that can be used at home, in school, in the community, and in work situations that can significantly improve the executive functioning of individuals who struggle in this area. Given the right tools, parents, educators, and others who work with this population can effectively structure the environment and teach strategic thinking skills that will support the critical life skills of flexibility, leveled emotionality, impulse control, planning, and problem solving.

FLIPP the Switch is a practical book written for parents and educators by parents and educators. The target audience is anyone who works with young people aged 3-22 who are disorganized, inflexible, impulsive, and who struggle with planning or problem solving. This book is indispensable for anyone who wants to minimize conflict, maximize on-task behavior, and support positive social-emotional development in a child or student with challenging behavior.
Floortime Strategies to Promote Development in Children and Teens: a User's Guide to the DIR® Model. Andrea Davis, Lahela Isaacson & Michelle Harwell, $44.50

Floortime is a highly effective intervention approach for children and adolescents with autism and other developmental disorders. Now there's a step-by-step guide for parents to learn, and professionals to teach the DIR Floortime® model of helping young people with social, emotional, and cognitive challenges.

This guide takes the research-supported developmental approach to treatment and breaks it down into a curriculum of simple, sequenced strategies you can use right away to support the social and cognitive development of children and teens. Quick instructions and examples for each method are laid out for easy viewing in the midst of a play session. Certified DIR Floortime experts explain the theoretical background and the basics of how to play and interact with children in ways that motivate them, make the most of their natural interests, and help them develop critical new social, emotional, and intellectual capacities. Whether you're a professional or parent, this practical, ready-to-use Floortime guide is an essential addition to your intervention toolkit.
Food Chaining: the Proven 6-Step Plan to Stop Picky Eating, Solve Feeding Problems and Expand Your Child's Diet. Cheryl Fraker, Mark Fishbein, Sibyl Cox & Laura Walbert, $19.95

Initially developed by pediatric speech pathologist and oral feeding specialist Cheri Fraker in the course of treating a child who ate nothing but peanut butter, bread, and milk, Food Chaining is a breakthrough approach for dealing with picky eating and feeding problems at any age. Food Chaining emphasizes the relationship between foods in regard to taste, temperature, and texture. Now, the internationally known feeding team behind this unique method shows how to help your child enjoy new and nutritious foods, no matter what the nature of his picky eating. The guide also includes information on common food allergies, improving eating skills, advice specific to special needs kids.
From Here to Maternity: Pregnancy and Motherhood on the Autism Spectrum. Lana Grant, $19.95

Exploring the challenges of becoming a mother with autism, Lana Grant draws on her experience of pregnancy and motherhood before and after diagnosis to offer advice to other women and the professionals working with them. Her stories, humour and personal reactions to her experiences offer real insight into this aspect of life on the spectrum.

From physical and emotional changes, through to changes of routine and a lack of sleep, Lana Grant explains what women on the spectrum should expect in pregnancy and motherhood, as well as preparing them for the inevitable unexpected. Her stories of learning to make allowances for her feelings, and her witty anecdotes offer support and a like-minded voice to women on the spectrum. She discusses everything from learning to understand the language used by medical professionals, who to tell what and when, and the dangers of over-sharing, through to sensory challenges during and after delivery, what to expect from staff in the hospital, and the social challenges of interacting with other mums before and after the birth.
Gardening for Children with Autism Spectrum Disorders and Special Educational Needs. Natasha Etherington, $24.95

A garden or nature setting presents the perfect opportunity for children with special needs to learn, play and strengthen body and mind. This book empowers teachers and parents with little gardening know-how to get outside and use nature to motivate young learners. Using a mindfulness approach, the book outlines the many positive physical, cognitive, sensory, emotional and social benefits of getting out into the garden and provides specially adapted gardening activities for a variety of needs, including those with:

Physical challenges
Developmental disabilities
ADHD and learning disabilities
Depression and anxiety
Autism Spectrum Disorders
Sensory Integration Disorder
Behavioural difficulties including anger and aggression
Allergies and asthma

With a focus on the therapeutic potential of nature, the book shows that gardening can help reduce feelings of anxiety, provide an outlet for physical aggression, build self-esteem through the nurturing of plants and much more. With this practical program, teachers and parents can easily adopt gardening activities into their schedules and enjoy the benefits of introducing children with special needs to nature and the rhythms of the seasons.
Going Solo While Raising Children with Disabilities. Laura Marshak, $33.95

It's a fact that children with disabilities are more likely than other children to be living in single-parent homes. If you're raising a child with disabilities on your own, whether by choice or circumstance, you'll find a wealth of support, affirmation, and practical ideas in this guide to living well.

This is the first book for solo parents whose kids have a wide variety of disabilities (physical, neuro-developmental, and psychiatric), and who are widowed, separated, divorced, single by choice, adoptive or foster parents, or military spouses with deployed partners.

In Going Solo, Laura Marshak skillfully weaves together extensive interviews and survey results of solo mothers and fathers (and grandparents, too) with reliable coping strategies gleaned from 25 years as a practicing psychologist and specialist in disability adjustment. The book's insightful personal narratives and the author's deconstruction of these to offer universal lessons from the basic (e.g., practice mindfulness to de-stress) to the profound (e.g., cultivate gratitude as the antidote to resentment) will help readers assess and transform their own lives for the better. Agencies, extended family, and friends will want a copy of this book, too, to support the solos they care about.
Grandparents of Children with Disabilities: Theoretical Perspectives of Intergenerational Relationships. Liora Findler & Orit Taubman-BenAri, $75.95

This briefs offers a comprehensive view of the journey of grandparents of children with disabilities by employing a wide range of theoretical approaches such as intergenerational relationships, positive psychology, psychoanalytic views and models of stress. It presents a multidimensional view of grandparents, which begins with the general role of grandparents in the family and the transition to grandparenthood, as a major life event. The briefs moves on to discuss grandparents' roles under unique circumstances such as illness or disability in the family and then deals with perspectives of parents of children with disabilities on the role of grandparents. Finally, it reviews attitudes of professionals toward grandparents and concludes with suggested intervention strategies for working with families on intergenerational relationships.
The Green Zone Conversation Book: Finding Common Ground in Conversation for Children on the Autism Spectrum. Joel Shaul, $29.95

In conversation, children on the autism spectrum often struggle to select topics of interest to others. Many have strong, narrow interests and feel compelled to introduce these subjects when they talk. This book provides a simple visual model to help children experience more success in finding common ground in conversation. The "Green Zone" is a visual representation of finding common ground between one person (blue) and another person (yellow) to create a "green zone" that represents the pair's shared interests.

The book, illustrated with hundreds of photographs representing the range of other people's interests, clearly explains what the "Green Zone" is and how to find it, and contains many photocopiable conversation practice activities and reinforcement worksheets based on this simple visual. Ideal for use in classroom settings or at home, this attractive, full colour book is suitable for children on the autism spectrum aged 7 and up.
Growing Together Across the Autism Spectrum: a Kid's Guide to Living With, Learning From, and Loving a Parent With Autism Spectrum Disorder. Elizabeth Marks, $20.25

A parent with ASD can provide his or her children deep love and support, along with a perspective on the world that is wonderfully unique. At the same time, the emotional and physical demands of parenting can be taxing for someone with autism.

Growing Together Across the Autism Spectrum tackles a topic that has received little attention — the relationship between a neurotypical child and a parent on the spectrum. As such, this illustrated children's book provides a conversational starting point for families with a parent on the autism spectrum. While narrated from the perspective of a boy whose father has ASD and a mother who does not, his thoughts and questions apply equally to other variations of this family structure.

While an ASD parent craves order, reason, and predictability, the experience of parenthood is inherently chaotic. This book fills a critical gap in resources for children and families with parents on the autism spectrum. It takes children's feelings of love, confusion, and worry seriously and promotes mutual respect, affection, and accountability among family members. Overall, this title reflects the importance of every family member's commitment to growing together.
The Guide to Good Health for Teens & Adults with Down Syndrome. Brian Chicoine & Dennis McGuire, $35.99

The authors of the bestselling Mental Wellness in Adults with Down Syndrome turn their attention to the physical health of teens and adults with Down syndrome. Drs. Chicoine and McGuire provide invaluable insight into what health problems are more common in their patients, and how medical issues can "present" differently in people with Down syndrome. In a clear, empathetic style, they discuss how to promote a healthy lifestyle to prevent problems, and how to recognize health problems early on to ensure appropriate care and the best outcome. The Guide to Good Health is a resource families and caregivers can refer to over and over again, whether it's to find strategies to get a teen or adult to cooperate with treatment, or to consider if a symptom is being misdiagnosed or misunderstood.
A Guide to Living with Ehlers-Danlos Syndrome (Hypermobility Type): Bending without Breaking, 2nd Edition. Isobel Knight, $23.95

Covering everything from recognising symptoms and obtaining initial diagnosis to living with the condition on a daily basis, this complete guide to living with and managing Ehlers-Danlos Syndrome (Hypermobility Type — formerly known as Type III) has been revised and fully-updated in this accessible new edition. The author, who has the condition, looks at how it affects children and adolescents and explores pain management, pregnancy, physical and psychological aspects, and how it widely affects dancers and other performance artists.

New material includes: • changes in terminology • information on how osteopathy and nutrition can help • psychological approaches beyond CBT • how to deal with professionals • what to expect from support groups and rehabilitation programmes

This new edition will be a must for anybody who suffers, or suspects they might be suffering from, Ehlers-Danlos Syndrome (Hypermobility Type) and provides everything needed to enjoy a fulfilling life with this complex condition. It will also be of interest to their families and friends, and professionals working with Hypermobility Type EDS.
A Guide to Writing Social Stories™: Step-by-Step Guidelines for Parents and Professionals. Chris Williams & Barry Wright, $28.95

Social Stories™ are a widely used and highly effective intervention for supporting children on the autism spectrum, but it can feel overwhelming to follow all the rules put in place to create personalised stories. Developed with the input of parents and professionals, and informed by new Social Stories research, this is a comprehensive, clear, easy step-by-step guide to writing effective personalised Social Stories™ that give children social information, creating many benefits for them.

The book includes many examples of real Social Stories created for children by parents and teachers working together, and handy downloadable checklists that highlight the essential components of a Social Story, helping to ensure that each story you write achieves the best possible results.
Hand Made Love: a Guide for Teaching About Male Masturbation. Dave Hingsburger, $73.95 (DVD format)

This book and DVD set aimed at men with developmental disabilities discusses privacy, pleasure and the realities of sharing living spaces with others. The narrator of the video talks about myths and suggests that masturbation can be a way of learning about sex, while the book discusses masturbation from the point of view of both health and pleasure.

Finger Tips: a Guide for Teaching about Female Masturbation. Dave Hingsburger & Sandra Haar, $73.95 (DVD format)

This book and DVD set is aimed at teaching women with developmental disabilities about masturbation. It also confronts typical myths about female sexuality. A gentle, positive film that is clear, graphic and dignified. The book includes a step by step photographic essay about masturbation, and the joy of private time.
Handbook of Executive Functioning. Sam Goldstein & Jack Naglieri, $349.00 (due August 2013)

Planning. Attention. Memory. Self-regulation. These and other core cognitive and behavioral operations of daily life comprise what we know as executive functioning (EF). But despite all we know, the concept has engendered multiple, often conflicting definitions and its components are sometimes loosely defined and poorly understood. THE HANDBOOK OF EXECUTIVE FUNCTIONING cuts through the confusion, analyzing both the whole and its parts in comprehensive, practical detail for scholar and clinician alike. Background chapters examine influential models of EF, tour the brain geography of the executive system, and pose salient developmental questions. A section on practical implications relates early deficits in executive functioning to ADD and other disorders in children, and considers autism and later-life dementias from an EF standpoint. Further chapters weigh the merits of widely used instruments for assessing executive functioning and review interventions for its enhancement, with special emphasis on children and adolescents.
The Handbook of High-Risk Challenging Behaviors in People with Intellectual and Developmental Disabilities. Edited by James Luiselli, $60.50

Aggressive and destructive behaviors are an ongoing challenge for many children, adolescents, and adults with intellectual and developmental disabilities (I/DD). This comprehensive text is a compendium of knowledge on addressing challenging behaviors using evidence-based, empirically supported practices. With contributions from more than 30 prominent clinicians and researchers, this book gives readers cutting-edge research and clear assessment and intervention guidelines in six key topic areas:

Self-Injurious Behavior
Aggressive Behavior
Sexual Offending Behavior
Health-Threatening Eating Disorders
Criminal Behavior
Therapeutic (Physical) Restraint

Ideal for use as a graduate-level textbook or a valuable in-service reference for psychologists, social workers, educators, and other professionals, this book gives professionals the knowledge and proven best practices they need to assess high-risk challenging behavior, intervene appropriately, and improve quality of life for the people they serve.
Handbook of Social and Emotional Learning: Research and Practice. Edited by Joseph Durlak, et al, $71.50

The burgeoning multidisciplinary field of social and emotional learning (SEL) now has a comprehensive and definitive handbook covering all aspects of research, practice, and policy. The prominent editors and contributors describe state-of-the-art intervention and prevention programs designed to build students' skills for managing emotions, showing concern for others, making responsible decisions, and forming positive relationships. Conceptual and scientific underpinnings of SEL are explored and its relationship to children's and adolescents' academic success and mental health examined. Issues in implementing and assessing SEL programs in diverse educational settings are analyzed in depth, including the roles of school- and district-level leadership, teacher training, and school-family partnerships.
Healing Young Brains — the Neurofeedback Solution: Drug-Free Treatment for Childhood Disorders, Including Autism, ADHD, Depression, and Anxiety. Robert Hill & Eduardo Castro, $21.95

Healing Young Brains is a parent's guide to treating their children with neurofeedback as an alternative to drugs. Neurofeedback is a form of brainwave feedback that can help train a child's brain to overcome slow brainwave activity and increase and maintain its speed permanently. Quick, noninvasive and cost effective, neurofeedback is effective without any of the side effects associated with drugs commonly used to such childhood disorders as autism, ADHD, dyslexia, sleep disorders, and emotional problems.
Helping Children to Build Self-Esteem: a Photocopiable Activities Book. Deborah Plummer, $35.95

Helping Children to Build Self-Esteem offers over 100 simple, practical and fun activities specifically aimed at helping children to build and maintain self-esteem. These exercises are suitable for work with individuals and groups and with all children including those with special needs or with speech and language difficulties. This unique activities book will be an invaluable resource for anyone looking for creative, enjoyable ways of helping children to build their self-esteem.
Helping Children and Adolescents with Chronic and Serious Medical Conditions: a Strengths-Based Approach. Nancy Boyd Webb (Editor), $72.00

Providing an innovative inter-professional model, Helping Children and Adolescents with Chronic and Serious Medical Conditions provides a multi-disciplinary approach so that practitioners from a diverse range of helping fields, working in hospitals, out-patient clinics, agencies and schools, may be better equipped to foster children's resilience and build on their emotional strengths. This is a vital tool for a broad range of health care professionals, including social workers, school counselors, play therapists, nurses, and many others.
Helping Your Child with Extreme Picky Eating: a Step-by-Step Guide for Overcoming Selective Eating, Food Aversion, and Feeding Disorders. Katja Rowell & Jenny McGlothlin, $22.95

In Helping Your Child with Extreme Picky Eating, a family doctor specializing in childhood feeding joins forces with a speech pathologist to help you support your child's nutrition, healthy growth, and end meal-time anxiety (for your child and you) once and for all.

Are you parenting a child with 'extreme' picky eating? Do you worry your child isn't getting the nutrition he or she needs? Are you tired of fighting over food, suspect that what you've tried may be making things worse, but don't know how to help? Having a child with 'extreme' picky eating is frustrating and sometimes scary. Children with feeding disorders, food aversions, or selective eating often experience anxiety around food, and the power struggles can negatively impact your relationship with your child. Children with extreme picky eating can also miss out on parties or camp because they can't find "safe" foods. But you don't have to choose between fighting over every bite and only serving a handful of safe foods for years on end.

Helping Your Child with Extreme Picky Eating offers hope, even if your child has "failed" feeding therapies before. After gaining a foundation of understanding of your child's challenges and the dynamics at play, you'll be ready for the five steps (built around the clinically proven STEPS+ approach-Supportive Treatment of Eating in PartnershipS) that transform feeding and meals so your child can learn to enjoy a variety of foods in the right amounts for healthy growth. You'll discover specific strategies for dealing with anxiety, low appetite, sensory challenges, autism spectrum-related feeding issues, oral motor delay, and medically-based feeding problems. Tips and exercises reinforce what you've learned, and dozens of "scripts" help you respond to your child in the heat of the moment, as well as to others in your child's life (grandparents or your child's teacher) as you help them support your family on this journey. This book will prove an invaluable guide to restore peace to your dinner table and help you raise a healthy eater.
Helping Your Child with Selective Mutism: Practical Steps to Overcoming a Fear of Speaking. Angela McHolm, Charles Cunningham & Melanie Vanier, $27.50

Three experts in treating selective mutism team up to provide parents with the first book to offer practical strategies for treating children with this potentially isolating anxiety disorder often referred to as "social phobia's cousin."
The Hidden Curriculum of Getting and Keeping a Job: Navigating the Social Landscape of Employment, a Guide for Individuals with Autism Spectrum and Other Social-Cognitive Challenges. Brenda Smith Myles, Judy Endow & Malcom Mayfield, $27.95

Adults on the spectrum often have difficulty getting and keeping a job that is unrelated to their job skills. This practical and easy-to-use book provides necessary yet often untaught information on a variety of topics related to getting a job, finding a mentor, networking, using agencies, interviewing, talking with supervisors, dealing with on-the-job-frustrations, understanding the social rules at work and many other topics.
How LEGO®-Based Therapy for Autism Works: Landing On My Planet. Daniel Legoff, $35.95

With in-depth descriptions of LEGO®-based therapy in action, this book explains how and why it helps to promote the development of social skills for children with autism spectrum disorders (ASDs) and related conditions.

Written by Daniel B. LeGoff, who pioneered the approach, this book comprises a series of case histories of children who participated in LEGO® therapy. It traces the development of the evidence-based approach, shares the clinical insights gained along the way and highlights the principles which should be at the core of all effective treatment and educational strategies for children with ASDs. The case histories have real practical value for those working with children with ASDs and also help to demonstrate the subtleties of the adult facilitation role for professionals running sessions.
How to Break Bad News to People with Intellectual Disabilities: a Guide for Carers and Professionals. Irene Tuffrey-Wijne, $25.95

This book offers unique and flexible guidelines that can be used by practitioners to ease the process of breaking bad news to people with intellectual disabilities. The guidelines, which are adaptable to individual communication ability and level of understanding, address the many complex needs of people with intellectual disabilities who can find understanding and accepting news that has a negative impact on their life a very difficult task. In the book, Irene Tuffrey-Wijne covers a range of different types of bad news, from bereavement and illness to more minor issues such as a change of accommodation, and offers highly practical and effective tips that will help carers and practitioners ensure that bad news is relayed as sensitively and successfully as possible.

An easy-to-use and comprehensive guide, this book will be an invaluable resource of information for carers, health professionals such as doctors and nurses as well as families of people with intellectual disabilities.
I Can Hear You Whisper: an Intimate Journey through the Science of Sound and Language. Lydia Denworth, $31.00

An investigation into the science of hearing, child language acquisition, neuroplasticity, brain development, and Deaf culture.

Lydia Denworth's third son, Alex, was nearly two when he was identified with significant hearing loss that was likely to get worse. Her sweet boy with the big brown eyes had probably never heard her lullabies. In her drive to understand the choices — starting with the angry debate between supporters of American Sign Language and the controversial but revolutionary cochlear implant — Denworth soon found that every decision carried weighty scientific, social and even political implications. As she grappled with the complex collisions between the emerging field of brain plasticity, the possibilities of modern technology, and the changing culture of the Deaf community, she gained a new appreciation of the exquisite relationship between sound, language and learning. It became clear that Alex's ears — and indeed everyone's — were just the beginning.

An acclaimed science journalist as well as a mother, Denworth interviewed the world's experts on language development, inventors of ground-breaking technology, Deaf leaders, and neuroscientists at the frontiers of research. Weaving together tales from the centuries-long quest to develop the cochlear implant and simultaneous leaps in neuroscientific knowledge against a tumultuous backdrop of identity politics, I CAN HEAR YOU WHISPER shows how sound sculpts our children's brains and the life changing consequences of that delicate process.
I Think I Might be Autistic: a Guide to Autism Spectrum Disorder Diagnosis and Self-Discovery for Adults. Cynthia Kim, $13.95

What if instead of being weird, shy, geeky or introverted, your brain is wired differently? For adults with undiagnosed autism spectrum disorder (ASD), there is often an "aha!" moment — when you realize that ASD just might be the explanation for why you've always felt so different.

I Think I Might Be Autistic: A Guide to Autism Spectrum Disorder Diagnosis and Self-Discovery for Adults begins from that "aha!' moment, addressing the many questions that follow. What do the symptoms of ASD look like in adults? Is getting a diagnosis worth it? What does an assessment consist of and how can you prepare for it? This concise guide also addresses important aspects of living with ASD as a late-diagnosed adult, including coping with the emotional impact of discovering that you're autistic and deciding who to share your diagnosis with and how.
ICP™ – The Inclusive Classroom Profile Set, Research Edition. Elana Soukakou, $96.95

How well is your early childhood program implementing quality inclusive practices?

Now there's a comprehensive, field-tested observational tool that uncovers the answers. A one-of-a-kind tool for classrooms serving children ages 2–5, the Inclusive Classroom Profile (ICP™) assesses 12 key practices with the strongest research base for supporting the education and development of young children in inclusive programs.

For accurate results, the ICP is conducted by a trained outside observer, such as a technical assistance professional or administrator. The observer conducts the three parts of the ICP: a classroom observation scheduled during everyday routines; a face-to-face interview with the teacher; and a documentation review of the program's policies, screeners and assessments, and child intervention plans. Comprehensive assessment with ICP takes about 3½ hours, plus 20 minutes to score. The in-depth ICP evaluation process gives you the rich information and insights you need to:

assess your program's current inclusive practices
establish a baseline for measuring future progress
apply recommended inclusive practices for young children
guide quality improvement efforts by linking assessment data with instructional decision-making
tailor professional development to teachers' specific needs

The ICP is also a perfect companion to popular early childhood inclusion guides like Building Blocks for Teaching Preschoolers with Special Needs. Determine your strengths and needs with the ICP, and then find effective inclusion strategies in Building Blocks.
Identifying Special Needs: Checklists for Profiling Individual Differences, 2nd Edition. Glynis Hannell, $50.50

Drawing from her experience as an educational psychologist, and special education teacher, Glynis Hannell offers guidelines to help teachers quickly recognize and categorize the specific characteristics of developmental disorders, autism spectrum disorders, emotional-behavioural disorders, specific learning disorders, sensory impairments and other forms of special need. The practical checklists and resources in this fully revised new edition help both classroom and specialist teachers to:

Screen any student for possible special needs
Understand the causes and characteristics of various types of special needs
Request and prepare for an intervention or IEP team meeting
Link classroom observations to diagnostic criteria used by specialists
Create accurate and comprehensive profiles for individual students
Record each student's unique pattern of development within a special needs 'label'
Quickly record important information and avoid writing time-consuming reports
Coordinate information from several teachers or professionals
Monitor progress and track significant changes over time
Involve parents in observing and discussing their child's pattern of strengths and challenges
Plan effective, inclusive intervention in the classroom setting
Follow up with recommended further reading, websites and professional references

Recognizing special needs and identifying each student's unique profile of positive attributes and difficulties enables teachers and other educational professionals to ensure that all their students receive the support they need to succeed.
If at Birth You Don't Succeed: My Adventures with Disaster and Destiny. Zach Anner, $31.50

Comedian Zach Anner opens his frank and devilishly funny book, If at Birth You Don't Succeed, with an admission: he botched his own birth. Two months early, underweight and under-prepared for life, he entered the world with cerebral palsy and an uncertain future. So how did this hairless mole-rat of a boy blossom into a viral internet sensation who's hosted two travel shows, impressed Oprah, driven the Mars Rover, and inspired a John Mayer song? (It wasn't "Your Body is a Wonderland.")

If at Birth You Don't Succeed is a hilariously irreverent and heartfelt memoir about finding your passion and your path even when it's paved with epic misadventure. This is the unlikely but not unlucky story of a man who couldn't safely open a bag of Skittles, but still became a fitness guru with fans around the world. You'll laugh, you'll cry, you'll fall in love with the Olive Garden all over again, and learn why cerebral palsy is, definitively, "the sexiest of the palsies."
I'll Tell You Why I Can't Wear Those Clothes! Talking about Tactile Defensiveness. Noreen O'Sullivan, $17.95

Do you know a child who hates the feel of certain items of clothing? This book is a child's perspective on a largely unrecognized condition called tactile defensiveness, a physical condition that causes hypersensitivity to certain touch sensations. Intended for adults and children to read together, the illustrated book explains reasons a child may become emotionally overwhelmed by daily routines such as putting on clothing, socks and shoes. The workbook format allows children to express and explore their own feelings through drawings or words, in order to explain their misunderstood behavior.

A perfect book for children, families, teachers, therapists and other professionals dealing with tactile defensiveness suitable to be read with children aged four and above.
The Impulsive, Disorganized Child: Solutions for Parenting Kids with Executive Functioning Difficulties. James Forgan & Mary Anne Richey, $24.95

Impulsive, scattered, lost, unfocused, unprepared, disorganized: These are just a few of the words used to describe kids with executive functioning deficits, which commonly affect many children already diagnosed with ADHD, learning disabilities, and autism. The Impulsive, Disorganized Child: Solutions for Parenting Kids With Executive Functioning Difficulties helps parents pinpoint weak executive functions in their children, then learn how to help their kids overcome these deficits with practical, easy solutions.

Children who can't select, plan, initiate, or sustain action toward their goals are children who simply struggle to succeed in school and other aspects of life. Parents need the helpful, proven advice and interactive surveys and action plans in this book to empower them to take positive action to teach their disorganized, impulsive child to achieve independence, success, and a level of self-support.
In a Different Key: the Story of Autism. John Donvan & Caren Zucker, $24.00

Nearly seventy-five years ago, Donald Triplett of Forest, Mississippi, became the first child diagnosed with autism. Beginning with his family's odyssey, In a Different Key tells the extraordinary story of this often misunderstood condition, and of the civil rights battles waged by the families of those who have it. Unfolding over decades, it is a beautifully rendered history of ordinary people determined to secure a place in the world for those with autism — by liberating children from dank institutions, campaigning for their right to go to school, challenging expert opinion on what it means to have autism, and persuading society to accept those who are different.

It is the story of women like Ruth Sullivan, who rebelled against a medical establishment that blamed cold and rejecting "refrigerator mothers" for causing autism; and of fathers who pushed scientists to dig harder for treatments. Many others played starring roles too: doctors like Leo Kanner, who pioneered our understanding of autism; lawyers like Tom Gilhool, who took the families' battle for education to the courtroom; scientists who sparred over how to treat autism; and those with autism, like Temple Grandin, Alex Plank, and Ari Ne'eman, who explained their inner worlds and championed the philosophy of neurodiversity.

This is also a story of fierce controversies — from the question of whether there is truly an autism "epidemic," and whether vaccines played a part in it; to scandals involving "facilitated communication," one of many treatments that have proved to be blind alleys; to stark disagreements about whether scientists should pursue a cure for autism. There are dark turns too: we learn about experimenters feeding LSD to children with autism, or shocking them with electricity to change their behavior; and the authors reveal compelling evidence that Hans Asperger, discoverer of the syndrome named after him, participated in the Nazi program that consigned disabled children to death.

By turns intimate and panoramic, In a Different Key takes us on a journey from an era when families were shamed and children were condemned to institutions to one in which a cadre of people with autism push not simply for inclusion, but for a new understanding of autism: as difference rather than disability.
Independent Living and Community Participation. Katherine Synatschk, Gary Clark & James Patton, $68.95

The skills needed for successful transition are multifaceted. Assess your students' abilities to manage independent living and monitor progress for planning after instruction. School and community-based personnel can use the instruments in Independent Living and Community Participation to obtain data in critical planning areas such as Communication, Interpersonal Skills, Self-Advocacy and Self-Determination, Daily Living Skills, Health, Community Participation, Leisure, and Transportation.
Indian Head Massage for Special Needs: Easy-to-Learn, Adaptable Techniques to Reduce Anxiety and Promote Well-Being. Giuliana Fenwick, $29.95

This complete manual introduces unique Indian head massage techniques to help reduce feelings of stress and anxiety, calm sensory overloads, improve sleep patterns, ease frustration and boost mental, physical and emotional wellbeing in people of all ages with special needs, including Autism Spectrum Disorders.

Developed by Giuliana Fenwick through work with her son, and extensively trialled in schools and specialist colleges, this tailored Indian head massage is perfect for anyone looking to provide additional support to people with special needs, including parents and carers, teachers, teaching assistants and other school staff, complementary therapists and any other professionals working with people with special needs.
Intimate Relationships and Sexual Health. Catherine Davies & Melissa Dubie, $42.95

A curriculum for teaching adolescents/adults with high-functioning autism spectrum disorders and other social challenges.

This comprehensive and well-researched curriculum fills a long-felt need in the autism community — a frank, up-to-date resource on sexuality tailored to the unique characteristics of high-functioning adolescents and adults on the spectrum. The authors present "all you ever wanted to know but were afraid to ask/teach", taking into the consideration the learning styles inherent in autism. The curriculum comes complete with lessons, activities, handouts, resources, and more. The accompanying CD contains all the handouts for easy duplication and individualization.
Just One of the Kids: Raising a Resilient Family When One of Your Children Has a Physical Disability. Kay Harris Kriegsman & Sara Palmer, $25.95

If you have a child with a physical disability, how can you plan your family's life in a way that is inclusive for everyone? What can you do to create a family where every member pulls his or her own weight (in appropriate measure), meets challenges, and has moments in the spotlight along the way? Most parents of a child who has a physical disability want their child to have fun, be responsible, make friends, and take acceptable risks — in short, to feel like "just one of the kids" — and they want to make sure that the needs of the whole family are met, too.

Just One of the Kids is designed to help parents focus not on what could have been but instead on what can be, so that they, their children, and the grandparents thrive as individuals and as a family. The advice from psychologists Kay Harris Kriegsman and Sara Palmer is valuable for any family with children who have a physical disability, from any cause. Their warm and encouraging book is full of family stories, tips, and tools. Parents of children with physical disabilities can help them develop the skills needed to meet life's challenges and launch into independence. Parents, building on that foundation and acknowledging each person's contributions, interests, and aspirations, create an inclusive and resilient family.
Just Take a Bite: Easy, Answers to Food Aversions and Eating Challenges! Lori Ernsperger & Tania Stegen-Hanson, $35.50

Is your child a "picky" eater or a full-fledged resistant eater? Does he or she eat only a few foods, refusing all others? Eat from only one food group? Gag, tantrum, or become anxious if you introduce new foods? If so, you have a resistant eater. Learn the possible causes, when you need professional help, and how to deal with the behavior at home. Learn about:

Gastrointestinal, Physical, and Oral-Motor Development
Environmental and Behavioral Factors in Problem Eating
Sensory and Motor Based Problems Affecting the Resistant Eater
Designing and Implementing a Treatment Plan
The Kids' Guide to Staying Awesome and In Control: Simple Stuff to Help Children Regulate their Emotions and Senses. Lauren Brukner, Illustrated by Apsley, $25.95

Packed with simple ideas to regulate the emotions and senses, this book will help children tackle difficult feelings head-on and feel awesome and in control! From breathing exercises, pressure holds and finger pulls, to fidgets, noise-reducing headphones and gum, the book is brimming with fun stuff to help kids feel cool, calm and collected. They will learn how to label difficult feelings, choose the perfect strategies and tools to tackle them, and use these correctly whether at home or at school. The strategies and tools are accompanied by cartoon-style illustrations, and the author includes useful tips for parents and teachers as well as handy visual charts and checklists to track learning and progress.

Armed with this book, kids will be well on their way to managing difficult emotions and feeling just right in whatever situation life throws at them! Suitable for children with emotional and sensory processing difficulties aged approximately 7 to 14 years.
Kids Like Me Learn ABCs. Laura Ronay & Jon Wayne Kishimoto, $17.50

Kids Like Me Learn Colors. Laura Ronay & Jon Wayne Kishimoto, $16.50

Featuring adorable and diverse children with Down syndrome on every page, and many of their siblings too, these chunky, sturdy books are perfect for youngsters who are ready to start learning their colors and ABCs.
Laughing at My Nightmare. Shane Burcaw, $13.99

With acerbic wit and a hilarious voice, Shane Burcaw describes the challenges he faces as a twenty-one-year-old with spinal muscular atrophy. From awkward handshakes to having a girlfriend everything in between, Shane handles his situation with humor and a "you-only-live-once" perspective on life. While he does talk about everyday issues that are relatable to teens, he also offers an eye-opening perspective on what it is like to have a life-threatening disease.
Learning to Be Kind and Understand Differences: Empathy Skills for Kids with ADHD. Judith Glasser & Jill Menkes Kushner, $21.95

Did you know that there are ways to understand how other people think and feel? That's called empathy, and it is a skill you can learn! Empathy helps you get along with other people — your family, your friends, your teammates — everyone you know! Packed with exercises, pointers, and fun activities, this book will help you:

See different points of view
Understand that everyone shows their feelings differently
Pay attention to your feelings
Look for clues about what others are feeling
Learn the connection between thoughts and feelings
Brainstorm about why other people feel the way they do

Learning to Be Kind and Understand Differences also includes a note and resources for parents. When you build your empathy skills you will get along better with other people — and feel good about yourself, too!
Life Beyond the Classroom: Transition Strategies for Young People with Disabilities, 5th Edition. Paul Wehman, $85.95

For more than two decades, the trusted LIFE BEYOND THE CLASSROOM text has shaped the practices of thousands of professionals helping students make a smooth transition from school to adulthood. Now this landmark textbook is in its fifth edition—updated with the cutting-edge information professionals need in today's changing world, as young people with disabilities face unprecedented financial, family, employment, and educational challenges. New chapters on critical topics:

Working with families
Multicultural transition planning
Teaching social skills
Secondary curriculum options
Online companion materials
All chapters completely revised and updated
More practical strategies, case studies
Updated annotated lists of helpful online resources
Improved, user-friendly design
New online companion materials
Comprehensive multimedia supplementary materials for college and university courses
Living Well with Mitochondrial Disease: a Handbook for Patients, Parents and Families. Cristy Balcells, $32.95

LIVING WELL WITH MITOCHONDRIAL DISEASE helps make sense of an overwhelming and complex group of diagnoses. This guide is the first book about Mito written for patients and their families. It helps readers understand how the mitochondria work (they are the powerhouse of the cell, providing energy for the entire body), how people with mitochondrial defects are diagnosed and treated, and how to live well when you, your child, or someone you love is struggling with disabling symptoms.

Writing as a parent and nurse, the author shows adult patients, parents, family members, and caregivers how to achieve the best quality of life possible. Readers will feel empowered as they come to understand Mito, learn to manage the symptoms, avoid emergencies, and make appropriate lifestyle choices. Topics include:

the journey to diagnosis
the biochemistry of Mito
practical advice for the specific needs of children and adults
understanding and managing symptoms
where to find specialists and support
treatment approaches
autism and Mito
Make Social Learning Stick! How to Guide and Nurture Social Competence through Everyday Routines and Activities. Elizabeth Sautter, $29.50

This book offers a "social learning diet" of concepts and actions that can be used in everyday life to increase verbal and nonverbal language, listening skills, understanding of hidden rules, perspective taking, executive functioning, and more. The activities are recipes for social and emotional learning for which parents, teachers, and therapists typically already have the ingredients. With close to 200 fun and easy activities, including contributions from leading experts, this book offers numerous ways to embrace teachable moments throughout daily routines without having to do extra work! Events like getting ready for school, preparing dinner, going to the doctor, and celebrating Thanksgiving become opportunities for teaching and reinforcing expected social behavior. Geared toward children in preschool through elementary school, the ideas are meant to inspire creativity that suits each specific child. Activities can be easily tailored to meet a child's developmental level, needs, or challenges.
Make Your Own Picture Stories for Kids with ASD: a DIY Guide for Parents and Carers. Brian Attwood, $14.95

Picture stories can play a vital role in helping parents negotiate challenging scenarios with kids with ASD. Yet no matter how many books and flashcards you have, they can't cover every eventuality. So, suppose you could draw the stories yourself...

Brian Attwood took up pen and paper when his son John's meltdowns became harder to deal with. The effect was immediate and time and time again picture stories have bailed the family out of trouble and saved John from unhappiness and confusion. In this book, Brian describes step-by-step how to create simple yet effective picture stories using basic drawings and short lines of text, and provides examples based on real-life situations for you to adapt for your child.

This book will give parents and carers the tools and confidence they need to create individualised picture stories to help their child with ASD cope with social situations, difficult emotions, transitions and other challenging situations.
Making Sense of Your Senses: a Workbook for Children with Sensory Processing Disorder. Judy Christopher Auer & Michelle Auer, $21.50

Help your child to overcome sensory overload — one activity at a time.

These 40 simple, fun activities teach kids to integrate their senses, develop coordination, and to practice self-calming skills. These techniques can be used anytime they feel overwhelmed or have the urge to seek out intense sensory experiences. Before long, your child will be better able to tolerate everyday sensations and prevent simulation overload.
Managing Your Child's Chronic Pain. Tonya Palermo & Emily Law, $24.95

Studies suggest that as many as four out of ten children and adolescents suffer from chronic pain. The causes of chronic pain in young people vary, from illness-related causes to pain following medical procedures. In fact, in some children the cause of chronic pain is never explained.

Managing Your Child's Chronic Pain is an invaluable resource for parents who wish to learn how to help their children and families cope with persisting pain using cutting-edge, scientifically proven treatment tools and techniques. The easy-to-implement strategies in this book provide parents with practical instructions for pain management that will enable children to return to school, participate in sports and other activities, and pursue healthy and active social lives. With guidance on how to prevent relapse, maintain improvements, and prevent future problems with pain and disability, Managing Your Child's Chronic Pain will empower parents to take a hands-on approach to relieving their child's pain.
A Mindfulness Intervention for Children with Autism Spectrum Disorders: New Directions in Research and Practice. Yoon-Suk Hwang & Patrick Kearney, $129.00

This book presents emerging research on the effectiveness of mindfulness methods in reducing behavior problems associated with autism spectrum disorders (ASD) in children. The volume synthesizes current research and theories on the therapeutic uses of mindfulness, specifically for people living with developmental disabilities. In addition, it examines a promising new study in which mothers of children with ASD learn mindfulness techniques for their own use and are then trained to teach the methods to their children. The book concludes with a report of post-study findings and a discussion of practical and methodological issues regarding mindfulness interventions for ASD. Featured topics include:

A genealogy of mindfulness, from original Buddhist texts to modern health application
Implications for further research and advancement
Appendices of basic mindfulness exercises and activities

A Mindfulness Intervention for Children with Autism Spectrum Disorders is a concise resource for researchers, clinicians and other scientist-practitioners, and graduate students in developmental psychology, social work, education, and related disciplines.
More Than a Mom: Living a Full and Balanced Life When Your Child Has Special Needs. Amy Baskin & Heather Fawcett, $31.95

More Than a Mom is a lifeline of information and advice for mothers who have children with developmental or physical disabilities, mental health or learning issues, or chronic medical conditions. With the authors' skillful blend of research, personal experiences, and feedback from over 500 mothers across North America this book is jam-packed with practical strategies, advice, and reassurance for mothers trying to create more manageable and fulfilling lives. Learn how to:

Pay attention to your own needs
Maintain physical and emotional health
Eat right and get enough sleep
Nurture your marriage
Cope with the demands of daily life
Seek flexible work options
Find quality child care
Make and keep friends
Juggle career and homeAdvocate for your child

The underlying messages for mothers is simple: Don't lose sight of yourself — your goals, dreams, relationships, or career — despite the intensive demands of raising a child with special needs. More Than a Mom explains why it is important to find balance in your life — and how to do it.
Multifaith Care for Sick and Dying Children and their Families: a Multidisciplinary Guide. Paul Nash, Madeleine Parkes & Zamir Hussain, $29.95

Drawing on extensive, evidence-based research and practice, this practical resource addresses the multi-faith needs of sick and dying children and young people in hospitals and the wider community. Covering Islam, Christianity, Hinduism, Sikhism, Judaism and Buddhism, it provides the key information needed to help multi-disciplinary healthcare staff offer the best, culturally-appropriate care to sick children and their families. The book discusses daily, palliative, end of life and bereavement care in a range of settings, including hospitals, hospices, schools and home. The information provided covers those aspects of the religions discussed that are essential for healthcare staff to understand, including modesty and hygiene, taboos, food and prohibited products, age-related issues, sacred objects, visitors, and the expectations of the family. It includes important information on the issues of disability and mental health in each faith as well as addressing the significance within different faith traditions of the transitions from childhood to adolescence to adulthood.

A comprehensive resource, this book will be of immeasurable value to multi-disciplinary healthcare professionals including doctors, nurses, bereavement support and palliative care workers, carers, counsellors, chaplains and arts therapists.
Music for Special Kids: Musical Activities, Songs, Instruments and Resources. Pamela Ott, $26.95

Music is a powerful means of engaging children with developmental disabilities such as Autism Spectrum Disorders, Down's Syndrome and Cerebral Palsy. Packed with inspiring tips, activities and song ideas, this practical resource will have everybody singing, clapping and playing along! It explains simple and fun ways of using songs, instruments and musical games to connect with children of all levels of ability, and includes helpful rhythm worksheets and sheet music. There is a wide range of suggestions for songs and activities that encourage communication, increase self-esteem, stimulate fine and gross motor skills and motor coordination, and promote relaxation.

This book of toe-tapping music activities is a must-have for parents, teachers, caregivers, music therapists and anybody else working with children with developmental disabilities.
My Heart Can't Even Believe It: a Story of Science, Love, and Down Syndrome. Amy Silverman, $30.95

All parent stories about raising a child with Down syndrome are special and unique, but in the hands of a good writer, they can have the power to reach, change, and resonate far beyond family and friends. And that is the case with My Heart Can't Even Believe It, by journalist, blogger, and NPR contributor Amy Silverman.

Amy bravely looks at her life, before and after her daughter Sophie was born, and reflects on her transformation from "a spoiled, self-centered brat,"— who used words like retard and switched lines at the Safeway to avoid a bagger with special needs — into the mother of a kid with Down syndrome and all that her new identity entails. She describes her evolution as gradual — one built by processing her fears and facing questions both big and small about Sophie, Down syndrome, and her place in the world.

Funny, touching, and honest, this wonderful book looks at a daughter and her power to change minds and fill hearts with love so deep that, as Sophie once remarked to her mom, "I love you so much my heart can't even believe it!" Theirs is a story worth reading.
The Myth of Executive Functioning: Missing Elements in Conceptualization, Evaluation, and Assessment. Leonard Koziol, $65.95

Noting the lack of consensus concerning definition, component skills, and location within the brain, The Myth of Executive Functioning calls basic assumptions, prominent theories, commonly used test methods, and even the phrase 'executive functioning' into question. The book's deceptively simple argument takes an evolutionary/neuroscience look at the cornerstones of cognitive organization, including memory, planning, decision-making, and adaptation to novel circumstances. From there, gaps are identified between systems of cognitive control and those behaviors that are evaluated in neuropsychological testing — gaps that contribute to the disconnect between how science views mind and body, brain and behavior. The author's problem-solving metaphor places new emphasis on stimulus processing and on the relationship between movement and thought as he offers thought-provoking perspectives on:

The limits of neuropsychological constructs.
The components of adaptive thinking.
The automatic aspects of problem solving.
The left-brain/right-brain dichotomy.
Problems with the domain approach to cognition.
New paradigms for testing cognitive functioning.

A controversial presentation with the potential to change clinical practice and training, The Myth of Executive Functioning will be read, debated, and learned from by neuropsychologists, clinical psychologists, psychiatrists, cognitive neuroscientists, and rehabilitation specialists.
NeuroTribes: the Legacy of Autism and the Future of Neurodiversity. Steve Silberman, forward by Oliver Sacks, $25.00

A groundbreaking book that upends conventional thinking about autism and suggests a broader model for acceptance, understanding, and full participation in society for people who think differently.

What is autism? A lifelong disability, or a naturally occurring form of cognitive difference akin to certain forms of genius? In truth, it is all of these things and more — and the future of our society depends on our understanding it. WIRED reporter Steve Silberman unearths the secret history of autism, long suppressed by the same clinicians who became famous for discovering it, and finds surprising answers to the crucial question of why the number of diagnoses has soared in recent years. Going back to the earliest days of autism research and chronicling the brave and lonely journey of autistic people and their families through the decades, Silberman provides long-sought solutions to the autism puzzle, while mapping out a path for our society toward a more humane world in which people with learning differences and those who love them have access to the resources they need to live happier, healthier, more secure, and more meaningful lives.

Along the way, he reveals the untold story of Hans Asperger, the father of Asperger's syndrome, whose "little professors" were targeted by the darkest social-engineering experiment in human history; exposes the covert campaign by child psychiatrist Leo Kanner to suppress knowledge of the autism spectrum for fifty years; and casts light on the growing movement of "neurodiversity" activists seeking respect, support, technological innovation, accommodations in the workplace and in education, and the right to self-determination for those with cognitive differences.
Not What I Expected: Help and Hope for Parents of Atypical Children. Rita Eichenstein, $18.00

A pediatric neuropsychologist presents strategies to help parents of special-needs children navigate the emotional challenges they face.

As diagnosis rates continue to rise for autism, ADHD, learning disabilities, and other developmental differences, parents face a maze of medical, psychological, and educational choices — and a great deal of emotional stress. Many books address children's learning or behavior problems and advise parents what they can do to help their kids, but until Not What I Expected: Help and Hope for Parents of Atypical Children there were no books that explain what the parents are going through — and how they can cope with their own emotional upheaval — for their own sake, and for the wellbeing of the whole family.

With compassion, clarity, and an emphasis on practical solutions, Dr. Rita Eichenstein helps readers understand their own emotional experience. The book shows parent how to nurture themselves in addition to their kids, identify and address relationship wounds including tension in a marriage and struggles with children (special-needs and neurotypical), and embrace their child with acceptance, compassion and joy.
The Obsessive Joy of Autism. Julia Bascom, illustrated by Elou Carroll, $17.95

Julia Bascom's depiction of the joy of autistic obsessions tells a story about autism that is very rarely told. It tells of a world beyond impairments and medical histories, where the multiples of seven can open a floodgate of untranslatable joy, where riding a train can make everything feel perfectly sized and full of light, and where flapping your hands just so amplifies everything you feel.

The Obsessive Joy of Autism will resonate powerfully with other autistic people, and encourage those who have a person with autism in their lives to look out for that joy, to chase it, to get obsessed.
One + One = Blue. MJ Auch, $18.99

Twelve year-old Basil knows he's special — he's been associating numbers with colors since he was a kid. His gift (or curse) has turned him into somewhat of a loner, but his world begins to change when he meets Tenzie, the new girl in school who has similar freakisms. She, too, has synesthesia (a condition in which one type of stimulation evokes the sensation of another). At first, Basil is somewhat annoyed with Tenzie's pushiness, but after Basil's estranged mother returns, his life is turned upside down... and Tenzie may be the only person to help him put it back together again.
Online Safety for Children and Teens on the Autism Spectrum: a Parent's and Carer's Guide. Nicola Lonie, $22.95

Children and teens with autism can be particularly vulnerable to online dangers and this practical handbook explains how you can help your child to navigate websites, chat rooms and social media safely. Providing all the information needed to monitor, educate and guide your child's computer use, the book discusses key concerns such as parental control, social networking, grooming, cyberbullying, internet addiction and hacking. The risks and the warning signs to look out for are clearly explained alongside useful advice and examples from real-life experiences. A Digispeak Dictionary is included that decodes the cryptic language of online slang and there are downloadable forms to help record your child's internet use. The practical solutions in this book will give you peace of mind and ensure that your child can enjoy the educational and social benefits of the internet in safety.
Ordinary Families, Special Children: a Systems Approach to Childhood Disability, 3rd Edition. Milton Seligman & Rosalyn Benjamin Darling, $52.50

Now in a revised and expanded third edition, this popular clinical reference and text provides a multi-systems perspective on childhood disability and its effects on family life. The volume examines how child, family, ecological, and socio-cultural variables intertwine to shape the ways families respond to disability, and how professionals can promote coping, adaptation, and empowerment. Accessible and engaging, the book integrates theory and research with vignettes and firsthand reflections from family members.
The Out-of-Sync Child Grows Up: Coping with Sensory Processing Disorder in the Adolescent and Young Adult Years. Carol Stock Kranowitz, $23.00

The Out-of-Sync Child Grows Up will be the new bible for the vast audience of parents whose children, already diagnosed with Sensory Processing Disorder, are entering the adolescent, tween, and teen years, as well as those who do not yet have a diagnosis and are struggling to meet the challenges of daily life. This book picks up where The Out-of-Sync Child left off, offering practical advice on living with SPD, covering everyday challenges as well as the social and emotional issues that many young people with SPD face.

Topics include strategies for coping with the sensory aspects of grooming, social lives and dating, playing sports and music, and other issues, as well as how to find support and help from loved ones, occupational therapy, and other resources. Carol Kranowitz's insights are supplemented by first-person accounts of adolescents and teens with SPD, sharing their experiences and hard-won lessons with readers and adding a powerful personal dimension to the book.
Pain in Children and Adults with Developmental Disabilities. Tim F. Oberlander, & Frank J. Symons, Editors, $51.95

Essential reading for a wide range of professionals across disciplines — including physicians, nurses, psychologists, rehabilitation therapists, direct care staff, and special educators — this research-based book will help professionals deliver the best possible pain management and improve the quality of life for children and adults with developmental disabilities.
PANDAS and PANS in School Settings: a Handbook for Educators. Edited by Patricia Rice Doran, $30.95

PANDAS (Pediatric Autoimmune Neuropsychiatric Disorders Associated with Strep) and PANS (Pediatric Acute-Onset Neuropsychiatric Syndrome) occur when an abnormal immune response produces brain inflammation, leading to unusual psychological symptoms in children. Symptoms can include OCD, tics, ADHD, anxiety disorders, sensory issues and marked personality changes.

This practical handbook explains how educators can distinguish between these symptoms and pre-existing conditions, and offers strategies for supporting students with PANDAS and PANS in school settings. Contributions from experts provide educators with the understanding needed to be able to collaboratively identify PANDAS and PANS, and carry out effective interventions. As the rate of incidence of PANDAS and PANS increases, this book will be an essential resource for school staff in getting to grips with these complex disorders and overcoming the challenges they present.
Parents Have the Power to Make Special Education Work: an Insider Guide. Judith Canty Graves & Carson Graves, $24.95

Written by parents who have been through the special education system, this book cuts through the jargon to provide other parents with a no-nonsense road map full of valuable first-hand insights and tried-and-tested advice. The authors clearly describe:

The special education process, including the school hierarchies parents are likely to encounter and etiquette to be aware of when dealing with school personnel
The information parents should expect to see in school evaluations and Individualized Education Programs (IEPs), and what to do when this information is missing or insufficient
Problems parents may encounter when the needs of the school conflict with the needs of a child, including how to deal with such situations and when to seek legal advice
The importance of organizing special education documentation and establishing a 'paper trail', and how to begin this process
Why transition planning is so important, and transition services parents may want to consider for their child.

Demonstrating that parents really do have the power to make special education work for their child, this empowering guide is essential reading for parents of children with disabilities who are new to the special education system, as well as those who feel frustrated with the system.
The Parents Guide to Autism: the Proven Path to Success. Anne Carol Sharples, $19.99

The Parents Guide to Autism is filled with the kinds of practical suggestions that parents need to help their children with autism — and to help themselves — to cope with the many stresses involved in schooling, the community, and at home. Beginning with the diagnoses, at any age, Carol Anne Sharples takes parents through issues of communication, behaviour, bullying, and navigating the complexities of the social world.

Simple, accessible, and practical, The Parents Guide to Autism is a hands-on guide ofr parents, teachers, and anyone who wants to help a child with autism thrive.
The Parent's Guide to Down Syndrome: Advice, Information, Inspiration,, and Support for Raising Your Child from Diagnosis through Adulthood. Jen Jacobs & Mardra Sikora, $21.50

As a parent of a child diagnosed with Down syndrome, you may be feeling unsure of what to do next or where your child's journey will take you. In this book, authors Jen Jacob and Mardra Sikora share their experiences and guide you with expert advice from diagnosis to adulthood. Each page teaches you ways to support your child through major milestones; nurture their development; and ensure that they succeed behaviorally, socially, and cognitively. With The Parent's Guide to Down Syndrome, you will have the tools you need to raise a happy, healthy, and thriving child.
The Parent's Guide to Occupational Therapy for Autism and Other Special Needs: Practical Strategies for Motor Skills, Sensory Integration, Toilet Training, and More. Cara Coscinkski, $22.95

This essential guide for parents of children with autism and other special needs covers sensory processing, toileting, feeding, and much more. It provides clear explanations of common behaviors and offers simple exercises to support development at home. With the help of this handy guide, you can bring tried and tested occupational therapy activities into your home and encourage your child to succeed with everyday tasks while having fun in the process.
The Parents' Guide to Specific Learning Difficulties: Information, Advice and Practical Tips. Veronica Bidwell, $26.95

Packed full of advice and practical strategies for parents and educators, this book is a one-stop-shop for supporting children with Specific Learning Difficulties (SpLDs).

Part one introduces a spectrum of SpLDs, ranging from poor working memory, dyslexia, dyspraxia, dyscalculia, through to ADHD, Autism Spectrum Disorder (ASD), Auditory Processing Disorder (APD), Specific Language Impairment and Visual Processing Difficulty. It explains clearly what each difficulty is, how it can affect a child's learning and how to help a child to succeed despite their difficulties. Part two includes a host of tips, tools and strategies to support your child's efforts in areas such as reading, writing, spelling and handwriting, as well as advice on motivation, confidence and managing life's setbacks.

Written by an experienced Educational Psychologist, this is the perfect guide for parents and carers who are looking for ways to support their child's learning, as well as for educators and teachers looking for advice on how to differentiate lessons and motivate pupils with SpLDs.
PEERS® for Young Adults: Social Skills Training for Adults with Autism Spectrum Disorders and Other Social Challenges. Elizabeth Laugeson, $83.90

PEERS® for Young Adults presents the first evidence-based group treatment program for young adults with Autism Spectrum Disorder, as well as other neurodevelopmental disorders and social challenges. Inside, readers will find a critical step forward in the dissemination of effective behavioral interventions for young adults in the form of 16 engaging group session outlines that are both user-friendly and backed by empirical research. Each session is accompanied by homework assignments and practice suggestions designed to reinforce the group's understanding of the skills learned during each meeting. This practical resource will prove to be an invaluable reference for any clinician or educator working with this population.
The PEERS Curriculum for School-Based Professionals: Social Skills Training for Adolescents with Autism Spectrum Disorders. Elizabeth Laugeson, $79.70

The PEERS® Curriculum for School-Based Professionals brings UCLA's highly acclaimed and widely popular PEERS program into the school setting. This sixteen-week program, clinically proven to significantly improve social skills and social interactions among teens with autism spectrum disorder, is now customized for the needs of psychologists, counselors, speech pathologists, administrators, and teachers. The manual is broken down into clearly divided lesson plans, each of which have concrete rules and steps, corresponding homework assignments, plans for review, and unique, fun activities to ensure that teens are comfortable incorporating what they've learned. The curriculum also includes parent handouts, tips for preparing for each lesson, strategies for overcoming potential pitfalls, and the research underlying this transformative program.
Picture Directions: Building Independence Step by Step. Pat Crissey, $71.95

Many students can perform activities independently by following picture directions. This reproducible book features 46 lessons divided into five categories: Cooking, Crafts, Life Skills, Play and Discovery. Each lesson features an illustrated "You will need" checklist plus step-by-step instructions — four to a page. Teacher Tips help you plan your instructional strategies. The goal of this book is to teach students to follow picture directions in sequence, complete important activities independently and recognize sight words paired with the illustrations. Includes photocopy rights and CD-ROM with a printable PDFs.
The Pocket Occupational Therapist for Families of Children with Special Needs. Cara Koscinski, $25.95

If you are unsure about what occupational therapy (OT) is and how it can help your child, this accessible overview is for you. Answering all of the common questions about the issues an occupational therapist might address with a child with special needs, including core muscle strength, feeding, fine motor skills, sensory sensitivities, transitions and life-skills, this book also offers simple activities to practice at home that are inexpensive, fun and, most-importantly, OT-approved.

This will be an illuminating and essential guide for parents and carers of children with physical and developmental disabilities or parents of children in rehabilitation from illness or injury. Professionals who want to learn more about the principles and practicalities of occupational therapy will also find it useful.
Positioning for Play: Interactive Activities to Enhance Movement and Sensory Exploration, 2nd Edition. Rachel Diamant & Allison Whiteside, $96.95 (Birth to 3 years)

Young children learn best from engaging in regular movement and activities with family and friends in a supportive environment; the child develops motor, sensory, cognitive, language, communication, and social skills. This expanded collection of practical reproducible activities is designed for use by early interventionists, early childhood educators, occupational therapists, physical therapist, speech pathologists, and community health nurses who work with families with young children who have or are at risk for developmental delays. The activity sheets, grouped into ten sections according to developmental position, are designed to illustrate ways that caregivers can hold, position, and play with a child while using toys, objects, materials, and family members that are available. Furthermore, the sheets demonstrate proper body mechanics for both child and caregiver. Space is provided for notes.
Positive Discipline for Children with Special Needs: Raising and Teaching All Children to Become Resilient, Responsible and Respectful. Jane Nelsen, Steven Foster & Arlene Raphael, $20.95

Every child deserves to lead a happy and fulfilling life. For parents and teachers of children with special needs, helping their child to not only negotiate daily challenges, but to live fulfilling, meaningful lives, can be the most difficult challenge they will face. Over the years, millions of parents and teachers have come to trust Jane Nelsen's classic Positive Discipline series for its consistent, commonsense approach to childrearing. Now, the bestselling series addresses the specific challenges that parents and teachers of children with special needs face, and offers them straightforward advice for supporting them in positive ways. In these pages are practical solutions to challenges such as:

Learning to look beyond diagnostic labels • Believing in each child's potential regardless of his/her stage of development • Helping children integrate socially and interact with their peers • Coping with the frustration that inevitably occurs when a child is being difficult • Strengthening a child's sense of belonging and significance • And Many More!
POTS and Other Acquired Dysautonomia in Children and Adolescents: Diagnosis, Interventions, and Multi-Disciplinary Management. Kelly McCracken Barnhill, $27.95

This is an authoritative overview for anyone encountering Postural Orthostatic Tachycardia Syndrome (POTS) — a dysfunction of the autonomic nervous system resulting in diverse symptoms experienced in an upright position that are relieved by lying down — and other types of acquired dysautonomia. It provides essential information on the symptoms, diagnosis and treatment in children and young people.

Post-viral syndromes can be extremely difficult to manage and the average individual spends two to three years accessing appropriate diagnosis. This book provides necessary information for parents and healthcare professionals on identifying POTS and other post-viral dysautonomia, the most common triggers, appropriate intervention and successful multi-disciplinary management in both short and long term situations. It also includes helpful tips and coping strategies for managing the syndrome at home and in educational and clinical settings.

Providing clear information on the causes, symptoms and diagnosis of POTS and other acquired dysautonomia, this practical handbook allows parents and professionals to gain a fuller understanding of post-viral syndromes. It covers a range of interventions and includes strategies for management and treatment at home and in clinical settings.
The Potty Journey. Judith Coucouvanis, $25.50

A guide to toilet training children with special needs, including autism and related disorders.
The Power of Neurodiversity: Unleashing the Advantages of Your Differently Wired Brain. Thomas Armstrong, $18.50

In THE POWER OF NEURODIVERSITY, Thomas Armstrong explains how we've become a "culture of disabilities," and need to spend more time focusing on the strengths — rather than the deficits — of those with mental health labels. He provides practical tools to empower individuals with neurological differences such as ADD/ADHD, autism, dyslexia and more, including advice on:
Precious Cargo: My Year of Driving the Kids on School Bus 3077. Craig Davidson, $24.95

One morning in 2008, desperate and impoverished and living in a one-room basement apartment while trying unsuccessfully to write, Craig Davidson plucked a flyer out of his mailbox that read, "Bus Drivers Wanted." That was the first step towards an unlikely new career: driving a school bus full of special-needs kids for a year. Armed only with a sense of humour akin to that of his charges, a creative approach to the challenge of driving a large, awkward vehicle while corralling a rowdy gang of kids, and surprising but unsentimental reserves of empathy, Davidson takes us along for the ride. He shows us how his evolving relationship with the kids on that bus, each of them struggling physically as well as emotionally and socially, slowly but surely changed his life along with the lives of the "precious cargo" in his care. This is the extraordinary story of that year and those relationships. It is also a moving, important and universal story about how we see and treat people with special needs in our society.
Preparing Students with Disabilities for College Success: a Practical Guide to Transition Planning. Stan Shaw, Joseph Madaus & Lyman Dukess, $40.95

For students with mild to moderate, non-visible disabilities, navigating a college education without the support team they had in high school can be challenging. Help students become effective self-advocates and maximize their postsecondary possibilities with this cutting-edge book, which balances current research with the most practical guidance to date on this topic. Readers will learn how early, coordinated, student-centered planning helps students develop the academic and personal skills required to successfully transition to college. User-friendly checklists, tip boxes, activities, and illustrative vignettes translate extensive research into immediate practice with students and families.

Secondary transition personnel, counselors, and educators in high school settings will turn to this book first for comprehensive, accessible information on helping students transition to college — and lay the critical groundwork for future employment success.
Prevent Teach Reinforce for Families: a Model of Individualized Positive Behavior Support for Home and Community. Glen Dunlap, Phillip Strain, Janice Lee, Jaclyn Joseph, Christopher Vatland & Lise Fox, $64.50

The popular, research-based Prevent-Teach-Reinforce (PTR) model is used in schools and childcare settings nationwide to address challenging behaviors in children with and without disabilities. Now, with the Prevent-Teach-Reinforce for Families (PTR-F) model in this accessible guidebook, you can use this proven approach with families to help them resolve their child's challenging behavior in their own homes and communities.

Developed by top behavior experts, PTR-F is a highly effective intervention model that helps families prevent behavior problems in children ages 2–10, teach proactive communication and social skills, and reinforce positive behavior. In this expertly organized book, you'll discover how to take on the role of PTR-F facilitator to meet each family's unique needs, and you'll get a clear 5-step process for guiding families as they promote their child's positive behavior (see below). With this comprehensive, adaptable model of behavior support, you'll strengthen family engagement, set each child on the path to healthy social-emotional development, and improve quality of life for the entire family.
Problem-Solving Photo Scenes. Mary Pitti & Elizabeth Begley, $73.95 (all ages)

Improve recall, problem-solving and reasoning skills with these realistic photo scenes and question prompts. Common problem situations that clients face are represented in these 75 realistic full-color photo scenes. The problems depicted are those found in the home and community along with safety-specific situations. PROBLEM-SOLVING PHOTO SCENES includes reproducible record-keeping forms and feature:

New, realistic photo scenes
Technology related situations
Questions that enhance recall as well as a range of cognitive skills

You'll want these cards for your individual or group therapy for clients along the age and disability continuum. Five easy-to-use critical thinking questions are printed on the reverse side of each photo card. These questions prompt your clients to identify problems, consider alternatives, determine solutions, and describe how the problem relates to their life experiences. The questions vary in difficulty, making them ideal for use with a wide range of clients. Modify the questions to match the different cognitive levels of each client.
Psychological First Aid for People with Intellectual Disabilities Who Have Experienced Sexual Abuse: a Step-by-Step Programme. Asfke Scharloo, Simone Ebbers & Martine Spijker, $70.00

People with intellectual disabilities are particularly vulnerable to sexual abuse, and offering them psychological support at the earliest possible moment greatly increases their ability to cope with the event and return to daily life. This book provides a complete, structured, evidence-based programme for providing this help to survivors of sexual abuse with developmental disabilities, both adults and children.

Step-by-step session plans, as well as comprehensive background information and downloadable worksheets, provide the means by which to offer effective help to clients and recover their feelings of safety and trust. Sessions are also included for helping parents and caregivers to cope with their own reactions and emotions on the discovery of the abuse. Each session is adaptable for the needs of people with severe, moderate and mild intellectual disabilities in order to provide exceptional care to every individual who needs it.
Psychological Interventions in Childhood Chronic Illness. Dennis Drotar, $71.95

Children and adolescents with chronic illnesses face extraordinary psychological stressors, which often occur alongside or because of burdensome medical treatment regimens. Illness-related pressure and worry plague family members as well. These children and families need psychological support to help them comply with doctors' orders and to cope with issues such as restricted physical activity, frequent absences from school, and social problems. This book is designed to advance scientific understanding of interventions that promote psychological adaptation and adherence to treatment for children and adolescents with chronic health conditions... Psychologists who provide clinical care in pediatric settings will learn about new interventions that can be tailored to the individual needs of children and families coping with asthma, diabetes, cancer, sickle-cell anemia, arthritis, and cystic fibrosis. Researchers will find guidance on the design, methodology, measurement, and ethics of testing interventions with children and families.
Raising Kids with Sensory Processing Disorders: a Week-by-Week Guide to Solving Everyday Sensory Issues. Rondalyn Whitney & Varleisha Gibbs, $21.95

Whether it's removing tags from clothing or using special dimmed lighting when they study, kids with sensory disorders or special sensory needs often require adaptations in their everyday lives in order to find success in school and beyond. Taking a look at the most common sensory issues kids face, RAISING KIDS WITH SENSORY PROCESSING DISORDERS offers a compilation of unique, proven strategies that parents can implement to help their children move beyond their sensory needs and increase their performance on tasks like homework, field trips, transitions between activities, bedtime, holidays, and interactions with friends. Written by parents and occupational therapists, the book shows parents how to characterize their child's sensory issues into one of several profiles that they can then use to find the best adaptations and changes to their everyday routines.
Raising Special Kids: a Group Program for Parents of Children with Special Needs, Facilitator's Manual. Jared Massanari & Alice Massanari, $17.95

Raising Special Kids: a Group Program for Parents of Children with Special Needs, Parent Guidebook. Jared Massanari & Alice Massanari, $32.95

This eight-session group program is a mutual support program that allows parents to share stories and explore what works and what doesn't in their unique relationships between their children and families. Each chapter presents a central theme that weaves together their own needs and the needs of their child. The program focuses on:

Encouraging parents to explore their own very intense emotional responses to raising a child with special needs.
Helping parents identify their lost dreams, express feelings that accompany loss, and, at the same time, deeply love the child now in their lives.
Helping parents experience the gifts that their child offers.
Encouraging parents to practice self-care and appreciate all that they do for their child.
Strengthening both the parent-child connection and the family as a whole.
Improving family communication and developing skills to help children reach optimal potential.

Raising Special Kids offers insights and guidance for any parent facing the challenges of raising a child with physical, developmental, behavioral, or emotional special needs.
The Reason I Jump: The Inner Voice of a Thirteen-Year-Old Boy with Autism. Naoki Higashida, Ka Yoshida & David Mitchell, $19.95

Naoki Higashida was only a middle-schooler when he began to write THE REASON I JUMP. Autistic and with very low verbal fluency, Naoki used an alphabet grid to painstakingly spell out his answers to the questions he imagines others most often wonder about him: why do you talk so loud? Is it true you hate being touched? Would you like to be normal? The result is an inspiring, attitude-transforming book that will be embraced by anyone interested in understanding their fellow human beings, and by parents, caregivers, teachers, and friends of autistic children. Naoki examines issues as diverse and complex as self-harm, perceptions of time and beauty, and the challenges of communication, and in doing so, discredits the popular belief that autistic people are anti-social loners who lack empathy.

This book is mesmerizing proof that inside an autistic body is a mind as subtle, curious, and caring as anyone else's.
Ready, Set, Potty! Toilet Training for Children with Autism and Other Developmental Disorders. Brenda Batts, $22.95

Potty training a child with developmental disorders can be a real challenge, and sometimes the extra difficulties make you feel as though you've tried everything, and failed.

Bursting with ideas on how to see past conventional strategies and adapt toilet training to suit your child, this book outlines methods that have helped even the most despairing of parents and caregivers. Examples of success stories range from two-year-olds to adults aged 20, and show that no matter how difficult it may seem, a little creativity and adaptation can get anyone toilet trained, even when all previous attempts have failed. The program itself is supported by plenty of helpful hints and tips, and covers all you need to get your child past the diaper stage and help them to achieve a big step towards independence.
Redesigning Health Care for Children with Disabilities: Strengthening Inclusion, Contribution, and Health. Heidi Feldman, $54.95

One in five families has a child with special health care needs but medical and human service professionals often don't get the training they need to provide long-term, integrated care for these children. Filling a critical gap in professional education, this groundbreaking textbook and training tool presents a comprehensive, interdisciplinary framework for delivering effective health care to children with disabilities and chronic illnesses. Going far beyond the traditional model of treating and reducing symptoms, renowned pediatrician Heidi Feldman gives professionals a big-picture blueprint for improving the lives of children with disabilities and helping them participate fully in family and community life. Readers will get invaluable insights on successful programs, best practices, family concerns and experiences, professional preparation, and more.
Reframe Your Thinking Around Autism: How the Polyvagal Theory and Brain Plasticity Help Us Make Sense of Autism. Holly Bridges, $19.95

This is the first book to explain the Polyvagal Theory as it applies to autism in simple terms for parents and professionals. Incorporating Dr Anat Baniel's work in brain plasticity, it presents a new way of understanding autism and supporting children on the spectrum with strategies to strengthen the mind-body connection. Outlining a new, optimistic way to understand autism, this concise and accessible book offers practical ideas to help children on the spectrum grow.

The Polyvagal Theory suggests autism is a learnt response by the body — a result of the child being in a prolonged state of 'fight or flight' while their nervous system is still developing. This book explains the theory in simple terms and incorporates recent developments in brain plasticity research (the capacity of the brain to change throughout life) to give parents and professionals the tools to strengthen the child's brain-body connection and lessen the social and emotional impact of autism.
Relationship Building & Sexual Awareness for Kids with Autism: S.T.A.R.S. 2. Susan Heighway & Susan Kidd Webster, $33.95

The original S.T.A.R.S. publication was designed for older teens and adults with developmental disabilities. After meeting and talking about sexuality issues with parents, teachers, service providers and persons with developmental disabilities, the authors became aware of the need for a corresponding training guide for children. Many of the problems in the area of sexuality and sexual abuse that adults with disabilities face could be lessened by early education and prevention. This new volume is an essential tool that provided information and assistance in this field. The same comprehensive approach to sexuality education that was used for the original S.T.A.R.S. guidebook is found in the new volume, Relationship Building & Sexual Awareness for Kids with Autism.

Why sexuality education?
Guidelines for parents and support providers
Learning appropriate behaviors for each type of relationship
Identifying body parts and understanding their functions
Building a positive self-image and identity
Understanding public and private behavior
And many more!
Remarkable Books about Young People with Special Needs: Stories to Foster Understanding. Alison Follos & the American Library Association, $21.95

Matching children with special needs to books and stories that will motivate and engage them, this book is a valuable collection for any parent, grandparent, caregiver, or teacher who lives or works with young people who have disabilities. This vast and varied selection of books offers individuals who may be isolated by their differences the security and companionship of stories they can identify with. Describing more than 100 stories featuring characters who have disabilities — from physical handicaps, ADHD, Asperger's syndrome, and dyslexia to survivors of psychological or physical trauma — the guide points to narratives that can help make these conditions understandable and familiar. Selecting books that dissolve limitations and spark the imagination, this resource helps all kinds of adults and children empathize and truly connect.
Restorative Practice and Special Needs: a Practical Guide to Working Restoratively with Young People. Nick Burnett & Margaret Thorsborne, $41.95

Restorative Practice (RP) is an effective approach to discipline that has the potential to transform behaviour by focusing on building and restoring relationships. This practical guide explains how to implement restorative approaches with young people with special needs in educational or residential settings. The book explores how RP is being used in general terms and through a number of case studies looks at how RP needs to be adapted for those with additional needs including Autism Spectrum Disorder, ADHD, Foetal Alcohol Spectrum Disorder, Intellectual Disability and communication difficulties. It includes guidance on particular issues such as staff facing crises, the issue of physical restraint and additional support parents require.
The Science of Making Friends: Helping Socially Challenged Teens and Young Adults. Elizabeth Laugeson, $30.95 (includes DVD)

This book is based on UCLA's acclaimed PEERS program, a research-based approach to helping adolescents and young adults with autism make and keep friends. This step-by-step guide helps parents, educators, and others to provide "social coaching" to teens and young adults on the spectrum.

The book includes concrete rules and steps of social etiquette identified through research. Parents can use the book to assist in improving conversational skills, expanding social opportunities (including dating), identifying strategies for handling peer rejection, and developing and enhancing friendships. Lessons are taught using didactic teaching narratives, followed by key rules and steps. The book features a bonus DVD with video demonstrations of the skills taught and a mobile application that helps teens and young adults use the strategies in real-world situations.
Seahorse's Magical Sun Sequences: How All Children (and Sea Creatures) Can Use Yoga to Feel Positive, Confident, and Completely Included. Michael Chissick & Sarah Peacock, $19.95

The Starfish Brothers, Eel, Crab and Octopus are having a horrid time. The Starfish Brothers' backs are stiff as planks, Eel is in a wheelchair and feels excluded, Crab finds it hard to play with others, and highly-competitive Octopus is on crutches after a pole-vaulting accident. Luckily, Seahorse adapts her Magical Yoga Sun Sequence to suit their individual needs, helping them to be active, included, and much happier! This beautiful picture book teaches four Yoga Sun Sequences in a fun and interactive way. The simple sequences benefit all children, while ensuring that anyone with inflexibility, autism, disability or injury can join in the fun. With specific advice for individual needs, this is an excellent resource for educators, yoga instructors and parents hoping to promote inclusion, positivity and confidence in all children aged 3-11.
The Secrets in Their Eyes: Transforming the Lives of People with Cognitive, Emotional, Learning, or Movement Disorders, or Autism by Changing the Visual Software of the Brain. Melvin Kaplan, $27.95

Vision therapy techniques can correct not only visual problems, but also cognitive, emotional and physical difficulties. Based on the pioneering work of Dr Melvin Kaplan, this research-based book explains the basis of vision therapy, who it can help, and the outcomes it can bring.

Visual perceptual problems can cause an array of difficulties, from reading and writing, to issues with balance, clumsiness, and tunnel vision. Severe symptoms can lead to a diagnosis of anxiety, depression, learning disability or even autism. In this groundbreaking book, Dr Kaplan shows how these symptoms point to interventions that change the way that the eyes process information, permanently counteracting visual deficits and impacting on behaviour. Case studies demonstrate how to plan and implement visual management programs according to a patient's symptoms, illustrating the wide range of life-changing results that vision therapy can achieve for people of all ages, regardless of severity of symptoms. Dr Kaplan also shares his expert knowledge of ambient yoked prisms - a tool that transforms light to alter visual stimulation, dramatically transforming perception and cognition.

This accessible book presents readers — including parents and families, clinicians, and other professionals working with individuals with visual perception problems — with a comprehensive introduction to the benefits and methods of vision therapy.
Secrets to Success for Professionals in the Autism Field: an Insider's Guide to Understanding the Autism Spectrum, the Environment and Your Role. Gunilla Gerland, $34.95

In a highly readable style, with many inspiring examples, this book offers original explanations of the impairments associated with autism, showing how to discover the root cause of behaviours that are challenging, not just how to manage them superficially. It looks objectively and non-judgmentally at the common pitfalls and difficulties that autism professionals may encounter, explaining how to deal with these and transition to more effective working relationships. An important section on ethics and reflection equips the reader with the knowledge and skills needed to grow professionally in the field.

Packed with original insights and practical, hands-on tools and strategies, this is essential reading for teachers, teaching assistants, support workers, counsellors, social workers and anyone else working with individuals of any age on the autism spectrum.
Selective Mutism in Our Own Words: Experiences in Childhood and Adulthood. Carl Sutton & Cheryl Forrester, $26.95

Exploring all aspects of SM, from symptoms and diagnostic criteria, to triggers and the consequences of being psychologically unable to speak, the stories in this book dispel the myths around this often misunderstood condition. Far from refusing to talk, or choosing not to, the contributors offer genuine insights into why they simply cannot speak in certain situations or in front of certain people. Children, teens and adults from the UK and US share experiences of feeling isolated, struggling at school, and finding ways to communicate. Letting people with SM know that they are not alone with the condition, the book will also help family, friends and professionals to understand what it is like to live with SM.
The Sensory Child Gets Organized: Proven Systems for Rigid, Anxious, or Distracted Kids. Karen Dalgliesh, $18.99

Sensory Kids — like those with sensory processing disorder, anxiety disorder, AD/HD, autism, bipolar disorder, and OCD — often feel frustrated and overwhelmed, creating stress in everyday life for the whole family. Now, with THE SENSORY CHILD GETS ORGANIZED, there's help and hope.

As a professional organizer and parent of a sensory child, Carolyn Dalgliesh knows firsthand the struggles parents face in trying to bring out the best in their rigid, anxious, or distracted children. She provides simple, effective solutions that help these kids thrive at home and in their day-to-day activities, and in this book you'll learn how to:

Understand what makes your sensory child tick
Create harmonious spaces through sensory organizing
Use structure and routines to connect with your child
Prepare your child for social and school experiences
Make travel a successful and fun-filled journey
The Sensory Detective Curriculum Discovering Sensory Processing and How It Supports Attention, Focus, and Regulation Skills. Paula Aquilla, $34.50

Understanding our sensory processing ability helps us to understand our likes, dislikes, and regulation style; i.e., the strategies we use to help keep ourselves in a calm, alert state. The calm, alert state is the state necessary for learning! Knowing how to stay regulated is a life skill. This ability enables us to function in different environments, in different situations, and with different people.

The Sensory Detective Curriculum is a resource that can be used in a school setting to enable children to learn more about themselves and others. It meets learning goals in science and social studies and can provide a platform to discuss how we behave and communicate with each other. Opening this discussion can help us understand how tensions can rise, how bullying can happen, and how children in our own classroom can feel lonely, isolated and misunderstood. The Sensory Detective Curriculum enables students to discover sensory processing and how it supports attention, focus and regulation skills. Learning adventures include: the neurology of sensory processing, how sensory processing supports the nervous system to pay attention and focus, how emotion is connected to sensory processing and regulation. Each chapter has fun activities for students to not only deepen their understanding but to apply this understanding to their own classroom.
Sensory Parenting from Newborns to Toddlers. Britt Collins & Jackie Linder Olson, $27.95

Sensory Parenting: the Elementary Years. Britt Collins & Jackie Linder Olson, $22.95

All of us have a sensory issue at one time or another and most of us learn to adapt or to avoid the things that irritate us without giving them a second thought. But for children with sensory processing disorders, even the simplest daily activities can create anxiety and stress that challenge the entire family's ability to cope.

These two books offer a wealth of information for parents of kids with sensory issues, loaded with tips and solutions to manage everyday situations and get to the bottom of the challenging behaviors, while helping parents to understand their child's sensory world.
Sexuality and Relationship Education for Children and Adolescents with Autism Spectrum Disorders: a Professional's Guide to Understanding, Preventing Issues, Supporting Sexuality, and Responding to Inappropriate Behaviors. Davida Hartman, $39.95

Children and adolescents with Autism Spectrum Disorders require specialized teaching strategies when learning about puberty, sexuality and relationships. This professional resource offers practical teaching advice geared towards the needs of young people on the autism spectrum. Beginning with information on good practice, policy, teaching methods and recent research, the book then divides into key sex education topics that assist professionals in developing their own individualized and developmentally appropriate curricula. Covering issues of gender, public and private, puberty, hygiene, emotions, sex and more, each topic provides an overview of the difficulties that children with autism might experience, discussion and activity ideas and photocopiable resources including instructional stories, checklists and illustrations. The final section demonstrates how to respond to ongoing patterns of inappropriate behaviour and put together a behaviour plan.

Aiming to explain and support the child's developing sexuality while also addressing crucial issues of safety, this book is a much-needed teaching manual for all professionals working with children and young adults with autism including educators in mainstream and special education, psychologists, therapists and social workers.
Sexuality and Safety with Tom and Ellie Series.

Ground-breaking and honest, these books will be invaluable additions to the shelves of parents of children with ASD and other developmental challenges, as well as mental health and legal professionals, teachers, carers and other professionals working with individuals with special needs. Each book teaches and reinforces ideas about safety, privacy, and boundaries, while teaching about normal physical and emotional changes during puberty and adolescence.

Ellie Needs To Go: a Book about How to Use Public Toilets Safely for Girls and Young Women with Autism and Related Conditions. Kate Reynolds, illustrated by Jonathon Powell, $17.95

When Ellie is in the park with her father, she needs to go to the toilet. Ellie knows that public toilets are different to her toilet at home. This visual resource helps parents and carers teach girls and young women with autism and related conditions about how to use public toilets safely. It covers the subtleties of social etiquette including where to stand and look, as well as practicalities such as remembering to lock the cubicle door. With simple and effective illustrations throughout, the book is the perfect starting point for teaching independence when using public toilets.

Tom Needs to Go: a Book about How to Use Public Toilets Safely for Boys and Young Men with Autism and Related Conditions. Kate Reynolds, Illustrated by Jonathon Powell, $17.95

When Tom is out shopping, he needs to go to the toilet. Tom knows that public toilets are different to his toilet at home. There are urinals and cubicles and he has to decide which to use. This visual resource helps parents and carers teach boys and young men with autism or other special needs about how to use public toilets safely. It covers the subtleties of social etiquette including where to stand and look, as well as practicalities such as remembering to lock the cubicle door. With simple and effective illustrations throughout, the book is the perfect starting point for teaching independence when using public toilets.

Things Ellie Likes: a Book about Sexuality and Masturbation for Girls and Young Women with Autism and Related Conditions. Kate Reynolds, illustrated by Jonathon Powell, $17.95

Ellie likes lots of different things. She likes listening to music and making pizza. There are also things that Ellie enjoys doing in private, like touching her vagina. This accessible and positive resource helps parents and carers teach girls and young women with autism or related conditions about masturbation. It covers when and where it is appropriate and helps to establish boundaries surrounding privacy more generally. With simple but explicit illustrations, this book provides the perfect platform to discuss sexuality with girls and young women with autism or related conditions.

Things Tom Likes: a Book about Sexuality and Masturbation for Boys and Young Men with Autism and Related Conditions. Kate Reynolds, Illustrated by Jonathon Powell, $17.95

Tom likes lots of different things. He likes singing and watching TV in the family room. There are also things that Tom enjoys doing in private, like touching his penis. This accessible and positive resource helps parents and carers teach boys with autism or other special needs about masturbation. It covers when and where it is appropriate and helps to establish boundaries surrounding privacy more generally. With simple but explicit illustrations, this book provides the perfect platform to talk about sexuality with boys and young men with autism or special needs.

What's Happening to Ellie? A Book about Puberty for Girls and Young Women with Autism and Related Conditions. Kate Reynolds, illustrated by Jonathon Powell, $14.95

Ellie notices that her body is changing. Hair is growing in new places and there are other changes happening too. Ellie's mum helps her understand that she has started growing into a woman. Following Ellie as she begins to notice changes to her body, this simple resource helps parents and carers teach girls with autism and related conditions about puberty. It covers all the changes that they will experience, both emotional such as new feelings and physical such as periods. This fully illustrated positive and entertaining book provides the perfect opportunity to talk about puberty with girls and young women with autism or related conditions.

What's Happening to Tom? A Book about Puberty for Boys and Young Men with Autism and Related Conditions. Kate Reynolds, Illustrated by Jonathon Powell, $17.95

Tom notices that his body is changing. Tom's voice is different and hair is growing in new places. There are other changes happening too. Tom learns that he has started growing into a man. Following Tom as he begins to notice changes to his body, this simple resource helps parents and carers teach boys with autism or other special needs about puberty. It covers all the changes that they will experience, both emotional such as new feelings and physical such as wet dreams. This fully illustrated positive and entertaining book provides the perfect opportunity to talk about puberty with boys and young men with autism or special needs.
Sexuality and Severe Autism: a Practical Guide for Parents, Caregivers and Health Educators. Kate Reynolds, $31.95

Sexual health and sexuality can be difficult subjects for parents and caregivers to broach with autistic children, made more challenging when children are at the severe end of the autism spectrum. Some parents may even question the validity of teaching sexuality to those who are severely autistic. This practical handbook guides you through the process of teaching about sex and sexuality, answering all of the most crucial questions, including: Why is it necessary to teach this subject to my severely autistic child? When is the right time to start talking about these issues? How detailed and explicit should I be? What methods are most appropriate? It addresses male and female issues separately and covers public and private sexual behaviours, sexual abuse, cross-gender teaching and liaising with school, in addition to the more obvious areas such as physical changes and menstruation.

This will be the ideal guide to teaching about sexual issues for any parent, caregiver or health educator caring for a person on the severe end of the autism spectrum.
The Sibling Survival Guide: Indispensable Information for Brothers and Sisters of Adults with Disabilities. Edited by Don Meyer & Emily Holl, $28.95

If you're a teenaged or adult brother or sister of someone with a disability, then this book is expressly for you. It offers a sense that you're not alone, tips on how to talk to your parents about plans for your sibling, and a crash course in guardianship, medical & legal issues, and government benefits if you're already caring for your sib. Edited by experts in the field of disabilities and sibling relationships, The Sibling Survival Guide focuses on the topmost concerns identified in a survey of hundreds of siblings. The chapter authors — experienced siblings and service providers — offer practical information and anecdotes about:

statistics & research about siblings
younger siblings' feelings
impact on your life decisions
caring for multiple generations
aging and disability
taking care of yourself
getting services & advocacy
future planning
Simple Low-Cost Games and Activities for Sensorimotor Learning: a Sourcebook of Ideas for Young Children Including Those with Autism, ADHD, Sensory Processing Disorder, and Other Learning Differences. Lisa Kurtz, $29.95

This practical sourcebook is packed full of fun, low-cost games and activities that encourage the development of motor skills, coordination and sensory tolerance in young children. Using materials that are readily-available in most households or that can be purchased or homemade at a very low cost, these games and activities are appropriate for all children, including those with autism, ADHD, Sensory Processing Disorder, and other learning challenges. The book includes clear descriptions of how to carry out each activity, helpful illustrations, and ways to adapt activities according to the child's individual needs. In addition, a comprehensive reference guide to the activities enables easy searching for games suited to the development of particular skills.

This sourcebook is the key to easy-to-understand, low-cost, and effective games and activities that will support the development of sensorimotor skills. It is a useful tool for parents, carers, therapists, and teachers of children with or without special needs.
Sleep Better! A Guide to Improving Sleep for Children with Special Needs, Revised Edition. V. Mark Durand, $34.50

From bedtime tantrums to bedwetting, sleep problems can be one of the biggest sources of worry and frustration for parents of children with special needs. Help is here in this down-to-earth, nonjudgmental guide, packed with widely tested, easy-to-use techniques that work for all children, with and without disabilities. This fully updated edition includes help for parents who usually struggle with nighttime problems. Without preaching or proposing a "one right way" to solve problems, psychologist and father Mark Durand helps families tackle sleep issues with optimism and proven strategies drawn from clinical and personal experience. A must-own for tired parents everywhere, this warm and wise guidebook will put sleep problems to bed and help whole families get the rest they need.

This flexible book includes valuable background information on understanding and assessing sleep problems, with highly effective strategies for children with special needs such as autism, Tourette syndrome, and cerebral palsy. It helps parents develop a positive outlook and attitude as they work to resolve their child's challenges, and includes help for parents who struggle with their own nighttime problems. SOLVE SLEEP ISSUES LIKE:

Bedtime tantrums
Night waking
Sleep terrors
Bed wetting
Sleep schedule problems
Sleepwalking and sleep talking
Insomnia
Tooth-grinding
Periodic limb movements
Social Behavior and Self-Management: 5-Point Scales for Adolescents and Adults. Kari Dunn Buron, Jane Thierfeld Brown, Mitzi Curtis & Lisa King, $27.95

Building on the success of the INCREDIBLE 5-POINT SCALE, by Buron and Curtis, this book also uses scales as a way of explaining social and emotional concepts to individuals who have difficulty understanding such information but have a relative strength in understanding systems. The 5-point scales can be used to increase communication between the person on the spectrum and their support person. It can increase self-management skills and, once learned, it can serve as an excelled self-advocacy tool. As such, it is invaluable at school, on the job and in the community.
Social Narratives: a Story Intervention for Children with Autism and Other Developmental Disabilities. Sonia Morris, $35.95

Social Narratives are a simple, evidence-based intervention to help children with autism spectrum disorders (ASD) and other developmental delays to understand appropriate social behaviours and overcome the anxiety associated with social situations. Drawing on the latest autism theory and findings from research, the author provides step-by- step guidelines for writing and using Social Narratives at home or in the classroom. She describes clearly the key components of the approach, including incorporating the interests of the child, using literal and positive language and including visuals and comprehension questions to support learning. 27 sample Social Narratives are also included, to provide inspiration and useful examples of how Social Narratives can be used in practice. Perfect for improving social behaviour in children with ASD, this book will be a valuable resource for teachers, speech and language therapists, occupational therapists and educational psychologists, as well as parents.
Social Town Citizens Discover 82 New Unthinkables for Superflex® to Outsmart! Introducing Superflex's Very Cool Five-Step Power Plan and the Unthinkables©. Stephanie Madrigal, Michelle Garcia Winner & Pamela Crooke, $54.95 (includes CD-ROM for handouts)

This latest edition in the Superflex® series is a compilation work that introduces 82 new Unthinkables and 14 new Thinkables submitted by Social Town citizens of all ages. Unthinkables and Thinkables are grouped by theme/category for easy reference by student or adult, and each entry includes the character's power, related information about its characteristics, and strategies to defeat the Unthinkable or bolster a Thinkable's help. The focal point of the book is a brand new teaching strategy developed by Stephanie Madrigal and Michelle Garcia Winner called Superflex's Very Cool Five-Step Power Plan. It provides students with even more tools to strengthen their social processing.
Speaking of Apraxia: a Parent's Guide to Childhood Apraxia of Speech. Leslie Lindsay, $36.95

Written in an empathic style by a parent who "has been there", SPEAKING OF APRAXIA offers hope and practical advice for parents of toddlers to teens with this neurologically-based motor speech disorder. Characterized by difficulties with planning and producing the complex set of movements necessary for intelligible speech, childhood apraxia of speech (CAS) can be a child's only diagnosis or can be accompanied by other special needs such as learning disabilities, Down syndrome, or autism. Parents and professionals will appreciate the author's clear explanations of everything from diagnosing CAS and working with speech-language pathologists (SLPs), to understanding how to distinguish it from other speech disorders, and getting appropriate early intervention and special education support.

SPEAKING OF APRAXIA is a comprehensive and authoritative resource any family, SLP, occupational therapist, or pediatric practice will be glad to own or recommend.
Special Diets for Special Kids. Lisa Lewis, $37.50

Over 200 gluten-free, casein-free recipes are included in this new edition of Special Diets for Special Kids. Combining volumes 1 and 2 into a new and updated edition, this jam-packed resource includes information on the latest research into the effects of diet for children with autism, ADHD, allergies, celiac disease and more. The recipes are easy to make and delicious. Best of all — this new edition comes with a CD-ROM of printable recipes.
The Special Educator's Toolkit: Everything You Need to Organize, Manage, & Monitor Your Classroom. Cindy Golden, $43.95

Reduce your stress and support student success with this practical toolkit for whole-classroom organization. A lifesaver for special educators in any K–12 setting, this book and CD-ROM set will help teachers expertly manage everything, from schedules and paperwork to student supports and behavior plans with this innovative approach to creating effective classrooms for students with all types of disabilities. Special educators will get step-by-step, ready-to-use guidance on managing six key aspects of their daily work:

Environment. Make the most of every inch of classroom space! Clean out clutter, arrange furniture to improve traffic flow, and construct classroom zones, work stations, and bulletin board displays that support learning.
Communication. Implement low-cost communication supports that meet student needs. Make simple picture symbol books, interactive schedules, labels for classroom areas and objects, and more.
Teaching Methods and Materials. Determine student needs, create schedules, simplify the IEP process, and pinpoint the best methods for teaching academic, vocational, behavioral, social, and life skills.
Behavioral Systems. Organize a successful behavioral system that motivates students, helps them improve behavior and social skills, and uses positive reinforcement techniques.
Data and Paperwork. Learn the secrets to creating a simple, logical, highly efficient system for managing paperwork—so more time can be spent on teaching.
Staff and Home Supports. Build trusting, respectful relationships with classroom staff and parents with stress-free strategies like team meetings and home communication notebooks.

For each of these critical areas, special educators will discover dozens of proven strategies, vivid examples, and clever tips and tricks to help them make immediate improvements in their classroom. The book includes a CD-ROM with more than 60 printable forms and tools to support learning, safety, and positive behavior. This is the ultimate guide for every special educator, from the first-year teacher setting up a new classroom to the seasoned veteran who wants a down-to-earth guide to current best practices.
From the Special Kids in School Series® — Helping to build awareness and understanding of children with chronic illness. Each of the books in this series is designed to educate classroom peers about children living with different illnesses. Each title also includes "Ten Tips for Teachers" and "Kids' Quiz". A must for parents, teachers, school nurses, counselors and caregivers.

Titles in this series, $16.95 each:

Taking A.D.D. to School; Taking Arthritis to School; Taking Asthma to School; Taking Autism to School; Taking Cancer to School; Taking Cerebral Palsy to School; Taking Cystic Fibrosis to School; Taking Depression to School; Taking Diabetes to School; Taking Down Syndrome to School; Taking Dyslexia to School; Taking Food Allergies to School; Taking Hearing Impairments to School; Taking Seizure Disorders to School; Taking Speech Disorders to School; Taking Tourette Syndrome to School; Taking Visual Impairments to School; Taking Weight Problems to School.
The Special Needs School Survival Guide: Handbook for Autism, Sensory Processing Disorder, ADHD, Learning Disabilities and More. Cara Koscinski, $21.95

The Special Needs SCHOOL Survival Guide is the handbook that will answer your questions about school accommodations, how to work with school personnel for government assisted programs, autism, Sensory Processing Disorder (SPD) in the classroom, learning disabilities, handwriting, ADHD, Individual Education Programs (IEPs), behavior, dysgraphia, and more! Cara's knowledge is quite in-depth as to how to acquire the necessities for your child's success by utilizing various government or school-based programs. This book contains easy to follow school activities. The Q & A format makes the book easy to read and understand. This book will prove to be a resource you will use frequently as your student with special needs progresses through school.
Spiritual Healing with Children with Special Needs. Bob Woodward, $24.95

Spiritual Healing with Children with Special Needs gives a fascinating account of individual healing sessions with children with complex special needs and moderate to severe learning difficulties. From his perspective as both spiritual healer and curative educator, the author demonstrates the benefits of spiritual healing for these children as a natural, non-invasive, holistic approach that restores balance and harmony to body, soul and spirit.
S.T.A.R.S.: a Social Skills Training Guide for Teaching Assertiveness, Relationship Skills and Sexual Awareness. Susan Heighway & Susan Kidd Webster, $27.95

Specially designed for teaching adolescents and adults with developmental disabilities, the STARS model focuses on four areas: Understanding Relationships, Social Skills Training, Sexual Awareness and Assertiveness — with the goals of promoting positive sexuality and preventing sexual abuse. Assessment tools help identify the strengths and needs of each individual, and then the activities can be catered to address specific needs. Goals and activities cover a variety of important skills:

• Building a Positive Self-Image • Making Choices • Learning Relationship-Appropriate Behaviors • Engaging in Mature Relationships • Identifying Body Parts and Understanding Their Functions • Understanding Public and Private Behavior • Understanding Sexual Feelings and Behaviors • Understanding Reproduction • Health Issues Related to Sexual Awareness • Recognizing a Situation as Potentially Unsafe • Learning to Say "No" and Using Basic Self-Protection • And many more!
Superflex® Superdecks. Think Social Publishing, $59.95 (ages 8-11)

Kids love Superflex and are eager to explore new ways to learn about the supportive Thinkables, the sneaky Unthinkables and discover new strategies to defeat them, using Superflex's very cool Five-Step Power Plan. The Superflex Superdecks contains four standard playing card size decks, 52 cards each, that can be used in all sorts of superflexible ways to help you teach the who, what, when, where, and why of Superflex. Each deck comes with a game, instructions, and answer sheet. Additional games and activities are available in a free PDF download, along with blank templates to create your own cards to expand and individualize each deck to your students' needs
Supporting Children with Dyspraxia and Motor Coordination Difficulties, 2nd Edition. Susan Coulter, Lesley Kynman, Elizabeth Morling, Rob Grayson & Jill Wing, $51.50

Offering practical tips and strategies on how to meet the needs of children and young people with dyspraxia and other coordination difficulties in a range of educational settings, this book features timesaving checklists, templates and photocopiable resources to support professional development. The wide-ranging and accessible chapters explore topics including:

Identification of different types of motor co-ordination difficulties
Implications for classroom practice
Understanding core skill development
Assessment practices

Written by practitioners, for practitioners, it also contains a wealth of tried and tested strategies and provides clear best-practice guidance for developing outstanding provision in inclusive settings.
Supporting People with Intellectual Disabilities Experiencing Loss and Bereavement: Theory and Compassionate Practice. Edited by Sue Read, $52.95

This authoritative edited text looks at how diverse and complicated experiences of loss can be for people with Intellectual Disabilities (ID). It discusses current theory, practice issues in health and care settings, and specific considerations for children, individuals with autism, those in forensic environments, and those facing their own death.
Supporting Students with Special Health Care Needs: Guidelines and Procedures for Schools, 3rd Edition. Stephanie Porter, Patricia Branowicki, Judith Palfrey, $70.95

Essential for every school health office, this fully illustrated reference is the ultimate guide to caring for and supporting children with special health care needs in educational settings. A comprehensive update of the classic guide school nurses trust, this authoritative book compiles the latest guidelines on working with students with special health care needs, step-by-step procedures for using today's medical technologies, and access to more than 50 reproducible planning forms and checklists. Experts from nursing, medicine, and parent advocacy across the country reviewed and vetted the content, so you can implement the techniques and guidelines with confidence. A must for school nurses and related professionals, this practical reference tool will help schools deliver the services and supports that promote health, safety, and success for children with special health care needs.
Supportive Parenting: Becoming an Advocate for Your Child with Special Needs. Jan Starr Campito, $28.95

When Jan Campito first entered the world of special needs, she trusted the experts to tell her how to proceed. An articulate, well-educated and confident person, she found she became passive and trusting when it came to assuming people would tell her what was wrong with her children's development and what to do to help them. Since no one else was stepping up to find appropriate help for her children, she realized that she needed to take on that responsibility. In Supportive Parenting, Jan Campito shares with other parents her experiences and offers valuable insight into the advocacy process for both parents and professionals.
Supporting Positive Behavior in Children and Teens with Down Syndrome: The Respond but Don't React Method. David Stein, $30.95

Common behavior issues in children with Down syndrome can quickly become engrained and may even persist into adulthood. Supporting Positive Behavior in Children and Teens with Down Syndrome examines how the brain of a person with Down syndrome works, how those differences impact behavior, and why bad behavior should not be viewed as a willful act. Governed by this new awareness, parents are in a better position to change and manage their child's behavior using these guiding principles:

Be proactive, not reactive
Be consistent
Use visual schedules & Social Stories to direct behavior
Develop a token reward chart
Keep gut reactions in check
Teach siblings to ignore bad behavior
Learn effective disciplinary techniques
Know when professional help is needed

Some of these parenting concepts are intuitive, others are not, but when they are followed consistently, children and teens with Down syndrome do their best behaviorally and the parent-child relationship remains as positive and loving as it should be.
The Survival Guide for Kids with Physical Disabilities & Challenges. Wendy Moss & Susan Taddonio, $21.99

For many kids with physical disabilities and challenges, the barriers they face go beyond what they can and can't do with their bodies. Loaded with tools for coping with the intense social, emotional, and academic difficulties these students often must deal with — as well as their secret fears — this book helps kids succeed in and out of the classroom and confidently handle their physical challenges. Friendly illustrations, think-about-it prompts, true-to-life stories gathered from the authors' decades of experience, and specific tips and advice provide comfort, hope, and supportive guidance.
Switched On: a Memoir of Brain Change and Emotional Awakening. John Elder Robinson, $36.00

It has long been assumed that people living with autism are born with the diminished ability to read the emotions of others, even as they feel emotion deeply. But what if we've been wrong all this time? What if that "missing" emotional insight was there all along, locked away and inaccessible in the mind?

In 2007 John Elder Robison wrote the international bestseller Look Me in the Eye, a memoir about growing up with Asperger's syndrome. Amid the blaze of publicity that followed, he received a unique invitation: Would John like to take part in a study led by one of the world's foremost neuroscientists, who would use an experimental new brain therapy known as TMS, or transcranial magnetic stimulation, in an effort to understand and then address the issues at the heart of autism? Switched On is the extraordinary story of what happened next.

Having spent forty years as a social outcast, misreading others' emotions or missing them completely, John is suddenly able to sense a powerful range of feelings in other people. However, this newfound insight brings unforeseen problems and serious questions. As the emotional ground shifts beneath his feet, John struggles with the very real possibility that choosing to diminish his disability might also mean sacrificing his unique gifts and even some of his closest relationships. Switched On is a real-life Flowers for Algernon, a fascinating and intimate window into what it means to be neurologically different, and what happens when the world as you know it is upended overnight.
Talkabout for Children: Developing Self Awareness and Self Esteem. Alex Kelly, $70.95

This practical resource is packed with activities and games for developing self awareness and self esteem. Self awareness and self esteem is an essential prerequisite to developing social skills and so this book is an excellent first step to any social skills programme. The book includes:

Over 40 activities to develop self awareness and self esteem
A CD with colour versions of the activities to print out and use
A year's teaching plan to help teachers incorporate groups into the school curriculum
A short introduction to working with children with low self esteem and social skills difficulties
A short assessment of self awareness and self esteem
25 excellent group cohesion activities to use within in your groups
Forms and evaluation sheets to help with the smooth running of groups.
Tasks Galore. Laurie Eckenrode, Pat Fennell & Kathy Hearsey, $60.95

Creative ideas for teachers, therapists, and parents working with exceptional children. Full-color pictorial series of multi-modal tasks, used in programs for children with autism. Applicable to any early education or leaning environment.

The authors are all current or former employees of TEACCH, and together have over sixty years of experience working with exceptional children and adults.
Tasks Galore for the Real World. Kathy Hearsey, Laurie Eckenrode & Pat Fennell, $60.95

Tasks Galore for the Real World, the second book in the Tasks Galore set, is a valuable tool for preparing older elementary students, adolescents, and adults for independence in the home, school, community, or workplace. Forty-three colorful photo pages present task ideas in these categories:

Developing and Teaching Functional Goals
Domestic Skills
Vocational Skills
Independent Living Skills
Job Sites & School Transition Ideas
Tasks Galore Let's Play: Structured Steps to Social Engagement and Symbolic Play. Laurie Eckenrode, Kathy Hearsey, Pat Fennell & Beth Reynolds, $84.95

The fourth book in the popular Tasks Galore resource series for parents, teachers and therapists utilizes play as the program foundation for learning. These strategies are based on evolving evidence that teaching play skills can increase young children's symbolic understanding and, thus, have an impact on their imitation, language and social skills.
Tasks Galore Literature-Based Thematic Units. Laurie Eckenrode & Pat Fennell, $93.95

TASKS GALORE: LITERATURE-BASED THEMATIC UNITS, the fifth book in the popular resource series for parents, teachers, and therapists, integrates instruction across core curriculum areas by utilizing multisensory learning.

Using the storybook, I'M HUNGRY, I'M HUNGRY, WHAT SHALL I DO? as a guide for creating literature-based thematic units, the authors have designed hands-on activities for use with young learners and students with special needs. The strategies employed encourage responsiveness to literature while enhancing vocabulary and language. Tasks illustrate how to make learning more meaningful by:

using organizational strategies and visual cues
connecting themes to everyday experiences
adapting skills for 21st century learning, and
individualizing for differing learning styles
Tasks Galore: Making Groups Meaningful. Laurie Eckenrode, Pat Fennell & Kathy Hearsey, $70.95

The third book in the series, Tasks Galore: Making Groups Meaningful is designed to aid teachers, parents and therapists in applying structured teaching techniques within classroom groups, school specials, and even parties! Photos depict preschool and elementary groups. Concepts are applicable to all ages.
Teaching Communication Skills to Children with Autism. Pat Crissey, $31.95 (Grades K-12)

Teaching Communication Skills to Children with Autism offers a comprehensive overview of methods and strategies for developing functional communication in children with autism. It addresses the needs of non-verbal and beginning communicators, as well as verbal children with high functioning autism and Asperger Syndrome. Includes a license to reprint PDF forms and handouts.
Teaching Perspective-Taking Skills to Children with Autism Spectrum Disorders. Lynn Cohen Brennan, $61.95

Educators, psychologists, speech and language pathologists, school adjustment counselors and parents can use the teaching guidelines in this manual to help children on the autism spectrum acquire the social perspective taking skills that are so vital to social competency. Beginning with basic non-verbal communication skills such as eye contact and pointing skills, and using concrete, step-by-step instructions, the manual provides systematic teaching programs designed to build progressively more complex social perspective-taking skills including joint attention and pretend play skills, identifying and predicting emotions in themselves and others, making social inferences, understanding false and nested belief and faux pas. Teaching scenarios, with corresponding illustrations designed to enhance comprehension, are provided as well as recommended activities for promoting the generalization of acquired skills. Includes manual and CD-ROM with reproducibles.
Teaching Time Management to Learners with Autism Spectrum Disorder. Caroline DiPipi-Hoy & Daniel Steere, $31.50

An individual with ASD may quickly learn time-telling skills; however, simply being able to tell time does not necessarily lead to time-management skills. This practical book provides the tools necessary to move beyond time identification, and teach learners how to use time in a way that promotes independence.

Teaching Time Management to Learners with Autism Spectrum Disorder presents ways to facilitate time-management skills for learners across the lifespan, as a skill that can be developed from early childhood through the adult years.
A Teen's Guide to Gut Health: the Low-FODMAP Way to Tame IBS, Crohn's, Colitis and Other Digestive Disorder. Rachel Meltzer Warren, $23.95

The discomfort and embarrassment of IBS and other digestive disorders are hard enough for adults to deal with. For teens, it can be difficult to diagnose digestive diseases, challenging to navigate school and the cafeteria, and all-around isolating and stressful. As a registered dietician, Warren has helped teens transition their diets and seen the success of following a low-FODMAP diet to end the symptoms of IBS, Crohn's, colitis, and other digestive diseases.

With an emphasis on clarity and positivity, not deprivation, teens will learn how to find relief. The 30 easy-to-follow recipes are gluten-free (with vegetarian options) so teens can feed themselves meals they would want to eat. There is also a chapter to the concerns of real teens, answering questions, advice-column-style — no matter how embarrassing!
Thinkables & Unthinkables Double Deck. Think Social Publishing, $28.95 (ages 8-11)

The Thinkables & Unthinkables Double Deck is the superflexible teaching tool you asked for to use with individuals who are learning about or have already been introduced to Superflex, the 14 original Unthinkables, and the newer characters, the Thinkables (first mentioned in the book, Social Town Citizens Discover 82 New Unthinkables for Superflex to Outsmart.

You take the lead in using the cards — they're a blank canvas of possibilities!
Create games such as "Go Fish" with the cards
Use the Thinkables cards to say "good job" when a child or student has mostly put an Unthinkable to rest
Use an Unthinkable card as a visual tool to remind a student to use his/her strategies when one of those clever, sneaky characters is invading the student's brain
Pick an Unthinkable or Thinkable and play "I Spy…" where students use their Social Detective skills to look for that character showing up in themselves or others in the group, the classroom, or the school
The possibilities are endless, limited only by your imagination and your own superflexible thinking!
Toilet Training and the Autism Spectrum: a Guide for Professionals. Eve Fleming & Lorraine MacAlister, $28.95

This practical guide equips practitioners to support families and carers in developing effective toilet training programmes and provide continued help with analysing and addressing problems that occur. With appropriate intervention and persistence most children on the autism spectrum can be toilet trained, however difficult it may sometimes seem at first.

Eve Fleming and Lorraine MacAlister are specialists on continence problems in autism and have packed their expertise into this accessible guide. Focusing on the 3 'Ps' — preparation, practicalities and problem-solving — they offer a step-by-step process tailored for children with autism, which includes strategies for managing behavioural issues, approaches to address sensory sensitivities and advice on overcoming specific bowel and bladder difficulties. It also has an invaluable chapter on approaching toilet care with older children, and teens as they transition to adulthood.

This book will give frontline professionals the knowledge and skills to support children with autism spectrum disorder and their families with toilet training.
An Uncomplicated Life: a Father's Memoir of His Exceptional Daughter. Paul Daugherty, $18.50

Jillian Daugherty was born with Down syndrome. The day her parents, Paul and Kerry, brought her home from the hospital, they were flooded with worry and uncertainty, but also with overwhelming love, which they channeled to "the job of building the better Jillian." They were resolved that Jillian's potential would not be limited by preconceptions of who she was or what she could be.

In this charming and often heart-stirring book, Paul tells stories about Jillian making her way through the world of her backyard and neighborhood, going to school in a "normal" classroom, learning to play soccer and ride a bike. As she grows older, he traces her journey to find happiness and purpose in her adult life, including vignettes about her inspiring triumphs and the guardian angels — teachers, neighbors, friends — who believed in Jillian and helped her become the exceptional young woman she is today. In her uncomplicated life, we see the possibility, the hope, and the beauty of our own.
Understanding Dyspraxia: a Guide for Parents and Teachers, 2nd edition. Maureen Boon, $18.95

Maureen Boon draws on her considerable experience of working with children with movement disorders to identify the characteristics of dyspraxia, explaining assessment procedures and identifying what can be done to help. Understanding Dyspraxia is a concise yet comprehensive handbook for parents and teachers. Its clear structure and practical, positive advice will make it an invaluable resource for anyone involved with a dyspraxic child.
Understanding Facial Recognition Difficulties in Children: Prosopagnosia Management Strategies for Parents and Professionals. Nancy Mindick, $22.95

Can you imagine not being able to recognize those you know if they wore glasses, changed their hairstyle, or perhaps put on a hat? Prosopagnosia is a severe facial recognition disorder that is thought to impact around two per cent of the population. Frequently found in children on the autism spectrum, those with the condition have difficulties distinguishing between one face and the next, meaning that they may not recognize even those who are closest to them.

Nancy Mindick provides parents, teachers, and other professionals with an accessible explanation of the different types, causes, and characteristics of prosopagnosia. Providing an insider's perspective on the condition, she suggests ways to recognize the signs of facial recognition difficulties in children, and offers specific ideas for ensuring that they are properly supported in their learning and social development. The issues of diagnosis and disclosure are explored, and the author offers practical management strategies for helping children to cope with the condition and to navigate the many different social situations they will encounter at home, at school, and in the community.

This book offers specific, practical information for parents, teachers, child psychologists, and anyone else who wishes to support the learning and development of a child with a facial recognition disorder.
Understanding Fetal Alcohol Spectrum Disorder: a Guide for Parents, Carers, and Professionals. Maria Catterick & Liam Curran, $27.95

This is the essential guide to FASD — the most common non-genetic learning disability, which is caused by alcohol consumption during pregnancy. It explains how FASD affects individuals at different stages of their lives, how you can identify it, and gives advice on how to support children, young people and adults with FASD.
Understanding Fragile X Syndrome: a Guide for Families and Professionals. Isabel Fernändez Carvajal & David Aldridge, $27.95

Fragile X syndrome is one of the main causes of child developmental delay and autism spectrum disorders. A pre-mutated form of the same gene is also the basis for neurological disabilities in adults. This book breaks down the complex science of this genetic disorder and provides the facts and advice that every bewildered parent or professional needs to support individuals with Fragile X syndrome.

This is a straightforward introduction that clearly explains the condition on both a scientific and practical level. With sections on diagnosis, symptoms and treatment, as well as discussions of various emotional and behavioural considerations, this guide covers all aspects of Fragile X syndrome, its implications, and the possibilities open to families affected by it. It demonstrates how, with the right therapies, progress can be made and emphasizes how music can be used effectively to promote communication, interaction, fine motor skills and responsiveness in children with the condition.

This is an essential reference tool for families of individuals with Fragile X syndrome, as well as therapists and healthcare professionals who are unfamiliar with the condition and are looking to find out more.
Understanding Motor Skills in Children with Dyspraxia, ADHD, Autism, and Other Learning Disabilities: a Guide to Improving Coordination. Lisa Kurtz, $22.95

Children with learning disabilities often have coordination problems that make everyday activities such as mealtimes, dressing, playing sports, and learning to write challenging.

This accessible manual for parents and professionals offers advice on how to recognize normal and abnormal motor development, when and how to seek help and specific teaching strategies to assist children with coordination difficulties in succeeding in the classroom, playground, and at home. Full of practical help, this is essential reading for anyone caring for, or working with, children with developmental motor concerns.
Understanding Nonverbal Learning Disabilities: a Common Sense Guide for Parents and Professionals. Maggie Mamen, $27.95

This easy-to-read guide offers a complete overview of Nonverbal Learning Disabilities (NLDs) and the wide variety of symptoms which different types of NLD present.

Maggie Mamen enables readers to select the most relevant strategies for coping with and managing particular symptoms. She provides a wealth of practical advice on key skills such as developing written and verbal communication, understanding social clues, managing behaviour, self-regulation and improving organization. She also covers relevant teaching methods for the classroom.
Understanding Regulation Disorders of Sensory Processing in Children: Management Strategies for Parents and Professionals. Pratibha Reebye & Aileen Stalker, $25.95

Children with regulation disorders of sensory processing struggle to regulate their emotions and behaviors in response to sensory stimulation. This book explains how to recognize these disorders, which are often misdiagnosed, and offers practical ways of helping children with regulation disorders.

The authors describe the everyday experiences and distinguishing characteristics, symptoms, diagnosis, assessment and treatment approaches for the disorder. Focusing on early intervention, they present a range of management strategies for sensory sensitivities, motor problems, over- or under-reaction, and extremes of behavior. This concise book will be of interest to those who assess, educate and parent children with regulation disorders.
Uniquely Human: a Different Way of Seeing Autism. Barry Prizant, $34.00

Essential reading for any parent, teacher, therapist, or caregiver of a person with autism: a groundbreaking book on autism, by one of the world's leading experts, who portrays autism not as a tragic disability, but as a unique way of being human.

Autism is usually portrayed as a checklist of deficits, including difficulties interacting socially, problems in communicating, sensory challenges, and repetitive behavior patterns. This perspective leads to therapies focused on ridding individuals of "autistic" symptoms. In Uniquely Human, Dr. Prizant suggests a major shift in understanding autism: Instead of classifying "autistic" behaviors as signs of pathology, he sees them as part of a range of strategies to cope with a world that feels chaotic and overwhelming. Rather than curb these behaviors, it's better to enhance abilities, build on strengths, and offer supports that will naturally lead to more desirable behavior and a better quality of life. In fact, argues Dr. Prizant, attempts to eliminate "autistic" behaviors may actually interfere with important developmental processes.

While it never discounts the difficulties of living with autism, Uniquely Human offers inspiring stories, and practical advice drawn from Dr. Prizant's four-decade career working in universities, schools, hospitals, and in private practice. It conveys a deep respect for people with autism and the qualities that make them special. Filled with humanity and wisdom, Uniquely Human offers a compassionate and insightful perspective that parents, professionals, and family members will find uplifting and hopeful.
Using Storytelling to Support Children and Adults with Special Needs: Transforming Lives through Telling Tales. Edited by Nicola Grove, $48.50

This innovative and wide-ranging book shows how storytelling can open new worlds for learners with or without special educational needs. With sections that outline both therapeutic and educational approaches, this practical resource provides a highly accessible combination of theory and practice. Using STORYTELLING TO SUPPORT CHILDREN AND ADULTS WITH SPECIAL NEEDS will be of interest to all education professionals as well as therapists, youth workers, counsellors, and storytellers and theatre practitioners working in special education.
The Way I See It: a Personal Look at Autism & Asperger's, Revised & Expanded Collector's Edition. Temple Grandin, $28.95

The collector's edition of this best-selling book contains revisions based on the most current research on the autistic brain and therapies. As well as expanding and, in some cases, significantly updating the content, the book includes 12 new chapters. In this highly anticipated revised and expanded edition, Dr. Grandin gets down to the REAL issues of autism, the ones parents, teachers, and individuals on the spectrum face every day:

How and Why People with Autism Think Differently
Economical Early Intervention Programs tha
Behaviors Caused by a Disability vs. Just Bad Behaviors
Alternative Medicine vs. Conventional Medicine
Improving Time Management and Organizational Skills
Which School is Best for My Child with ASD?
Teaching Turn Taking and the Ability to Wait
Get Out and Experience Life!
Why Do Kids with Autism Stim?
Teens with ASD Must Learn Both Social and Work Skills to Keep Jobs

The Way I See It: a Personal Look at Autism & Asperger's, Audiobook. Temple Grandin, $13.99 (MP3-CD)
What's Wrong with My Child? From Neurological  and Developmental Disabilities to Autism — How to Protect Your Child from B12 Deficiency. Sally Pacholok & Jeffrey Stuart, $21.95

Has your baby lost the ability to smile, sit upright, walk, or coordinate movement? Has your child been diagnosed with developmental delay, behavioral problems, or even autism? Is your child falling behind in school or becoming socially withdrawn? Is your older child depressed or suicidal?

B12 deficiency in children can be misdiagnosed as autism and other neurological disorders. It causes developmental delay or regression, learning and intellectual disabilities, seizures, mental illness, and neural tube defects. In women, B12 deficiency can cause infertility, miscarriages, preeclampsia, stillbirths, and postpartum depression.

What's Wrong with My Child is the only book for parents that offers a complete guide to detecting and preventing disorders caused by B12 deficiency from early fetal development through adolescence. This book will help you understand the risk factors and warning signs of pediatric and maternal B12 deficiency. You'll learn how to prevent serious injury with timely intervention, and how to work with your doctors to get effective treatment for your child. A treasury of potentially life-saving information, What's Wrong with My Child is a must-read for all parents, expectant parents, teachers, and healthcare providers and a wake-up call to a medical establishment that continues to fail our children.
When the School Says No, How to Get the Yes! Securing Special Education Services for Your Child. Vaughn Lauer, $31.95

When planning a child's Individualized Education Program (IEP), it is vital that parents and educators are involved in collaborative decision making. This book offers parents of children with autism and other disabilities a unique way of approaching and tackling the problems that can arise relating to the provision of special education services. Taking a structured, cooperative approach to IEPs, the easily applicable six question process enables parents to determine the needs of their child and obtain the services required by asking key questions during IEP meetings. Explaining the approach through real life scenarios and issues, this book demonstrates how to achieve effective collaboration with school personnel, ensuring the child receives the appropriate and necessary educational program and services.
The Whole Spectrum of Social, Motor, and Sensory Games: Using Every Child's Natural Love of Play to Enhance Key Skills and Promote Inclusion. Barbara Sher, $19.95

Play is increasingly recognized by neuroscientists and educators as a vital component in brain development, academic success and learning social skills. In this inspiring and useful resource, Barbara Sher provides step-by-step directions for how to use children's natural interests at different stages of their development to help them develop a wealth of sensory-motor and social skills. All the games have also been designed to provide plenty of joyful opportunities for encouraging inclusion.

Offers strategies for helping all kids, but especially those with special needs, to develop social, motor and sensory skills
Filled with simple games using common materials that can be used by teachers, parents, and caregivers with both individual kids and groups
Provides explanations and examples of how the games can aid in a child's development
Offers parents and teachers a fun and easy way to include all children in activities that will engage all of their senses and promote important skills
Why Do You Do That? A Book about Tourette Syndrome for Children and Young People. Uttom Chowdhury & Mary Robertson, $17.95

Written specifically for siblings, friends and classmates of children with Tourette Syndrome (TS), Why Do You Do That describes tics and Tourette's in clear, child-friendly terms and provides a simple explanation of the biological causes. Other chapters focus on living with someone who has TS, associated features such as obsessive-compulsive disorder, ADD/HD and aggression, and what siblings can do to help. The authors also offer practical tips on how to deal with issues such as problems at school and bullying.
Woolfred Cannot Eat Dandelions: a Tale of Being True to Your Tummy. Claudine Crangle, $11.95 (ages 4-8)

Most sheep will eat almost anything they come across, whether it's good for them or not. Woolfred however, has a delicate system. he cannot eat dandelions. It isn't fair — the other sheep can eat whatever they want — and all he can think about is dandelions, dandelions, DANDELIONS!

A Note to Parents and Caregivers offers information and strategies for helping children develop healthy attitudes about living with food intolerances.
Working with Parents and Families of Exceptional Children and Youth: Techniques for Successful Conferencing and Collaboration, 4th Edition. Richard Simpson & Nancy Mundschenk, $53.95

The primary theme of Working with Parents and Families of Exceptional Children and Youth is that educators and related service professionals must be involved in helping parents and families to contend with the challenges of raising, living with and educating a child who has an exceptionality. This text maintains a focus on developing critical knowledge and skills for conferencing and collaborating that springs from a strength-based approach when working with families to develop responsive practitioners. Additionally, it offers professionals current evidence-based methods and related resources for building knowledge and skill sets needed for effective parent and family involvement.
Working with Traumatic Brain Injury in Schools: Transition, Assessment, and Intervention. Paul Jantz, Susan Davies & Erin Bigler, $70.95

Every day, children and adolescents worldwide return to the educational setting having sustained a traumatic brain injury (TBI). The possible negative consequences of TBI range from mild to severe and include neurological, cognitive, emotional, social, and behavioral difficulties. Within the school setting, the negative effects of TBI tend to persist or worsen over time, often resulting in academic and social difficulties that require formal and informal educational assistance and support. School psychologists and other educational professionals are well-positioned to help ensure students with TBI receive this assistance and support.

WORKING WITH TRAUMATIC BRAIN INJURY IN SCHOOLS is a comprehensive practitioner-oriented guide to effective school-based services for students who have experienced a TBI. It is primarily written for school-based professionals who have limited or no neurological or neuropsychological training; however, it contains educational information that is useful to professionals with extensive knowledge in neurology and/or neuropsychology. This book is also written for parents and guardians of students with TBI because of their integral role in the transition, school-based assessment, and school-based intervention processes
Yoga Therapy for Children with Autism and Special Needs. Louise Goldberg, $26.50

If you are a parent of a child with special needs or a professional who works with one, you know how challenging it can be for them to sit still, to cope with change, to focus on self-soothing strategies, and to interact successfully with others. For these kids, yoga therapy can provide crucial support. Behavior and focus, strength, flexibility, balance, and self-regulation are all improved through yoga, making it an ideal practice for children on the autism spectrum, with ADHD, sensory processing and emotional/behavioral disorders, and other exceptionalities.

For use in school, at home, or in therapeutic settings, YOGA THERAPY FOR CHILDREN WITH AUTISM AND SPECIAL NEEDS is a how-to manual that meets children where they are, providing a yoga therapy "lesson plan" that will engage them; promote play, social interaction, speech, language, and motor development; and enhance their self-esteem. It teaches an array of Creative Relaxation techniques using posture, breathing, and mindfulness designed specifically for children with autism and special needs. With this book, parents, therapists, and educators alike have the tools to successfully develop a therapeutic yoga program for the very children who can benefit most from it.
Yoga Therapy for Every Special Child: Meeting Needs in a Natural Setting. Nancy Williams, Illustrated by Leslie White, $22.95

Yoga therapy is gaining rapid recognition as a form of treatment that can improve the physical and mental wellbeing of children with a variety of complex needs. This book contains a specially-designed yoga program for use with children of all abilities, and provides both parents and professionals with the knowledge they need to carry out the therapy themselves.

The program consists of a series of postures, each of which is explained and accompanied by an illustration. The postures are designed to help children understand and use their bodies, and work towards positive changes such as realigning the spine, encouraging eye-contact, and promoting calm and steady breathing. Consideration is given to creating the right setting for carrying out the therapy, assessing an individual child's particular needs, and making the sessions fun using games and props. Sections on yoga therapy for specific conditions such as autistic spectrum disorder, Down syndrome, and cerebral palsy are included, and the book concludes with child and parent reports on how the program has worked for them, and a list of useful contacts and resources.

This practical book is a must for parents, teachers, therapists and other professionals, and anybody else who wants to help a child to develop through enjoyable and therapeutic yoga sessions.
Yogarilla Exercises and Activities: 55 Card Yoga Deck. Kimberly Mielke & Megan-Lynette Richmond, $61.95 (ages 3 & up)

OTis, the OT gorilla, is here to teach children traditional and original yoga poses in a new, fun, and engaging way!

The 55 yoga poses and 110 activities in this oversized, colorfully illustrated card deck help children understand how their bodies and minds work together. Occupational therapists, speech-language pathologists, physical therapists, teachers, and parents can use yoga in the classroom, at home, or in treatment to improve fine and gross motor skills, sensory processing, attention, communication, and cognition.
You Don't Look Like Anyone I Know: a True Story of Family, Face Blindness and Forgiveness. Heather Sellers, $18.50

Heather Sellers is face-blind — that is, she has prosopagnosia, a rare neurological condition that prevents her from reliably recognizing people's faces. Growing up, unaware of the reason for her perpetual confusion and anxiety, she took what cues she could from speech, hairstyle, and gait. The truth was revealed two decades later when Heather took the man she would marry home to meet her parents and discovered the astonishing truth about her family and about herself. In this uplifting memoir, Sellers illuminates a deeper truth: that even in the most chaotic and heartbreaking of families, love may be seen and felt.
You, Me and My OT. Paulette Bourgeois, illustrated by Kristi Bridgeman, $11.95

Emma wants to be an astronaut for a school project. She also has a disability. So Emma and her occupational therapist make plans to help her blast off with the rest of her class!
Young Children with Disabilities in Natural Environments: Methods & Procedures. Mary Jo Noonan & Linda McCormick, $60.95

Focusing on children from birth to age five, Young Children with Disabilities in Natural Environments offers a wealth of specific, practical knowledge on a range of critical procedures for working with children effectively. Pre-service practitioners will benefit from the features that set this book apart from other early intervention texts, including in-depth, practical information on assessing and intervening with children who have severe disabilities and an integrated, non-categorical approach that weaves together information across disabilities, developmental domains, and ages.

Reader-friendly features make this book a useful resource for students, as well as for professional development with in-service interventionists and educators.
Your Struggling Child: a Guide to Understanding & Advocating for Your Child with Learning, Behavior or Emotional Problems. Robert Newby, $32.50

Here is a practical, compassionate book parents can turn to when they first recognize that their child has a "problem" but aren't sure what it is or where to seek help. This book explains the different and overlapping symptoms of learning, mood, and behavior disorders and guides parents in getting the right diagnosis and treatment. Clear and comprehensive, this supportive guide will be every parent's first line of defense in helping a troubled child.
View all Special Needs Booklists / Return to Featured Books Index

Canadian titles
Browse all our Featured Books by topic:
Didn't find it...?
Not sure...?
Need a suggestion...?
There are over 10,000 titles listed on our website and more than 35,000 titles in our inventory. If you haven't found what you want on the website — and it's one of our specialties — chances are good that we carry it, or can get it for you. Just let us know what you're looking for.
Call us toll-free 1-800-209-9182 or e-mail
PARENTBOOKS is pleased to invoice institutions. Please inquire regarding terms and discounts. Shop in person, by phone, fax, mail or e-mail . VISA, Mastercard and Interac are welcome. We are open from 10:30 to 6:00 Monday through Friday and from 11:00 to 5:00 on Saturday.

All prices are in Canadian dollars and are subject to change without notice.