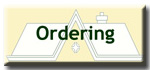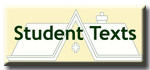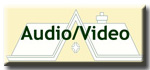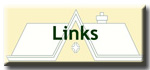 Click the flag
Meet our special
U.S. Publishers
Featured Books: Parenting & Family Life
View all Parenting Booklists / Return to Featured Books Index

Active Parenting: a Parent's Guide to Raising Happy and Successful Children, 4th Edition. Michael Popkin, $18.95

This book provides vital information for parents of children ages 5 to 12. It covers ways to discipline without violence; skills to build open communication; how to prevent risky behavior; and more. Dr. Michael Poplin explains positive discipline and communication techniques that will help your family build strengths and lasting communication.
Adoption at the Movies: a Year of Adoption-Friendly Movie Nights to Get Your Family Talking. Addison Cooper, $25.95

Get your family talking about adoption with the ultimate collection of films to help the whole family to explore their feelings in a fun and safe way.

With a film for each week of the year, Addison Cooper has compiled the best movies, new and old, for family-friendly viewing. Among those featured are Finding Dory, Frozen, Paddington, Teenage Mutant Ninja Turtles, Kung Fu Panda, Star Wars, Divergent, The Blind Side and I am Sam. Carefully selected, the movies included will help families to comfortably talk about important adoption-related topics. They are accompanied by descriptions of the themes and ideas to get the conversations started. Helping all members of the family to explore both the pain and joy of adoption, they cover a range of issues which can arise such as culture, identity, control, and reunification. With something for everyone — from kids, to teens, to grown-ups — this is a must-have for all adoptive families.
Ahead of the Game: the Parents' Guide to Youth Sports Concussion. Rosemarie Scolaro Moser, $19.95

Sports-related concussions, also known as mild traumatic brain injuries, have become a national epidemic. New research has shown that there is no such thing as a simple "bell-ringer," and that sending a child back on the field too soon puts his or her physical and emotional health at risk. Yet it is all too easy to miss the warning signs of concussion, or to encourage kids to "walk off" a potentially devastating injury. Ahead of the Game is the first book to give parents of school-aged athletes the tools they need to keep kids safe on the field, court, diamond, or rink.

Ahead of the Game clearly lays out the basics of identification, management, and treatment of concussion in kids, and details the vital steps we can take to protect their most vital organ — the brain — before an injury occurs.
Ain't Misbehavin': Tactics for Tantrums, Meltdowns, Bedtime Blues, and Other Perfectly Normal Kid Behaviours. Alyson Schafer, $17.99

Parenting guru Alyson Schafer addresses every parent's secret fear: their child is the one no parenting book can possibly help. Ain't Misbehavin' offers parents a sensible, democratic solution to meeting even the toughest discipline challenges. While acknowledging the daily reality that parents face, Schafer's humour and experience make this book a must for parents who want to preserve the peace and also the joy of raising a child.
All Joy and No Fun: the Paradox of Modern Parenthood. Jennifer Senior, $19.99

In All Joy and No Fun, award-winning journalist Jennifer Senior explores the many ways in which children reshape their parents' lives, whether it's their marriages, their jobs, their habits, their hobbies, their friendships, or their internal senses of self. Meticulously researched yet imbued with emotional intelligence, All Joy and No Fun makes us reconsider some of our culture's most basic beliefs about parenthood, all while illuminating the profound ways children deepen and add purpose to our lives. By focusing on parenthood, rather than parenting, the book is original and essential reading for mothers and fathers of today — and tomorrow.
Attached at the Heart: Eight Proven Parenting Principles for Raising Connected and Compassionate Children. Barbara Nicholson & Lysa Parker, $21.95

Attached at the Heart offers readers practical parenting advice for the modern age. In its most basic form, attachment parenting is instinctive. And while it is understood that there is no such thing as perfect parenting, research suggests that there is a strong correlation between a heightened sense of respect, empathy, and affection in those children raised the attachment parenting way. In this book, readers will gain much needed insight into childrearing while learning to trust the intuitive knowledge of their child, ultimately building a strong foundation that will strengthen the parent-child bond.
The Awakened Family: a Revolution in Parenting. Shefali Tsabary, $36.00

From the author of the bestselling book The Conscious Parent —

We all have the capacity to raise children who are highly resilient and emotionally connected. However, many of us are unable to because we are blinded by modern misconceptions of parenting and our own inner limitations. In The Awakened Family, Shefali Tsabary will show you how you can cultivate a relationship with your children so they can thrive; moreover, you can be transformed to a state of greater calm, compassion and wisdom as well.

This book will take you on a journey to transcending your fears and illusions around parenting and help you become the parent you always wanted to be: fully present and conscious. It will arm you with practical, hands-on strategies and real-life examples that show the extraordinary power of being a conscious parent.
The Baby Book: Everything You Need to Know About Your Baby from Birth to Age Two, Revised 2013. William Sears, Martha Sears, Robert Sears & James Sears, $26.50

An encyclopedic guide to your baby's development and care in the first two years, this popular baby care book provides comprehensive information on virtually every aspect of infant care. The Baby Book is a rich and invaluable resource that will help you and your baby grow together.
Baby Meets World: a Journey Through Infancy. Nicholas Day, $29.99

As a new parent, Nicholas Day had some basic but confounding questions: Why does my son find the straitjacket of his swaddling blanket comforting and not terrifying? How can he never meet a developmental norm and still be OK? And when will he stop sucking my finger? So he went digging for answers. They were not what he expected.

Drawing on a wealth of perspectives — scientific, historical, cross-cultural, and personal — Baby Meets World is organized around the mundane activities that dominate the life of an infant: sucking, smiling, touching, toddling. From these everyday activities, Day weaves together an account that is anything but ordinary: a fresh, surprising story, both weird and wondrous, about our first experience of the world.

Part hidden history of parenthood, part secret lives of babies, BABY MEETS WORLD steps back from the moment-to-moment chaos of babydom. It allows readers to see infancy anew in all its strangeness and splendor.
A Baby Wants to Be Carried: Everything You Need to Know about Baby Carriers and the Benefits of Babywearing. Evelin Kirkilionis, $31.95

Carrying your baby — in a sling, wrap or other carrier — often known as 'babywearing', is more than just a convenient means of transport. In A Baby Wants to be Carried author Evelin Kirkilionis explains in detail why babies expect to be carried and respond so well to it — they have been designed for it over millions of years of human evolution. From our hunter-gather ancestors to the present day, when a vast array of baby carriers can be found in stores and on the internet, in some ways little has changed. Held close to the body of a familiar caregiver, babies thrive on the sense of security they feel as they interact — on their own terms — with their surroundings.

But modern parents must navigate their way through a mass of conflicting information about babywearing. How should a baby be carried, in what, for how long, and will it be safe? The answers can be found in these pages, as the author takes care to ensure that parents understand what to look for — and what to avoid — while making many helpful suggestions that will enable parents to make babywearing work for them. Her practical and informative approach makes the book a readable introduction to the joys of babywearing that will appeal to parents everywhere.
Balanced and Barefoot: How Unrestricted Outdoor Play Makes for Strong, Confident, and Capable Children. Angela Hanscom, $23.95

Today's kids have adopted sedentary lifestyles filled with television, video games, and computer screens. But more and more, studies show that children need "rough and tumble" outdoor play in order to develop their sensory, motor, and executive functions.

Using the same philosophy that lies at the heart of her popular TimberNook program — that nature is the ultimate sensory experience, and that psychological and physical health improves for children when they spend time outside on a regular basis — author Angela Hanscom offers several strategies to help children thrive, even in an urban environment.

Today it is rare to find children rolling down hills, climbing trees, or spinning in circles just for fun. We've taken away merry-go-rounds, shortened the length of swings, and done away with teeter-totters to keep children safe. Children have fewer opportunities for unstructured outdoor play than ever before, and recess times at school are shrinking due to demanding educational environments. With this book, you'll discover little things you can do anytime, anywhere to help your kids achieve the movement they need to be happy and healthy in mind, body, and spirit.
Banish Boredom: Activities to Do with Kids That You'll Actually Enjoy. Rebecca Green, $27.95

Taking a lighthearted approach to the serious business of parenting, Banish Boredom helps parents find activities that they enjoy, while their children learn and have fun. Green suggests ways for parents to maintain their own identities and pursue their own interests while raising children who are creative, confident, and independent thinkers.  Although it offers valuable tips to parents, this book is not a parenting book. Rather, it's a source of inspiration and new ideas for parents who are looking for fun and educational activities that they can do with their kids, but that are also fun and interesting for the parents themselves.  The book emphasizes adapting activities to suit the particular interests of each child, while also taking into account the personality of the parent.
Becoming Brilliant: What Science Tells Us about Raising Successful Children. Roberta Michnick Golinkoff & Kathy Hirsh-Pasek, $27.95

In just a few years, today's children and teens will forge careers that look nothing like those their parents and grandparents knew. Even the definition of "career" and "job" are changing as more people build their own teams to create new businesses, apps, and services. Although these changes are well underway, our system of K–12 education lags behind, an education system still subscribes to the idea that content is king. The exclusive focus on content is reflected in what we test and how we teach, and even the toys we offer our children at home. Employers want to hire excellent communicators, critical thinkers, and innovators — in short, they want brilliant people. But they are often disappointed. So what can we do to help our children be brilliant and successful?

Stories about the failures of our educational system abound, but most of them stop after pointing out the problems. Becoming Brilliant goes beyond complaining to offer solutions that parents can apply right now. Authors Roberta Michnick Golinkoff and Kathy Hirsh-Pasek provide a science-based framework for how we should be educating children in and outside of school.

Constructed from the latest scientific evidence and presented in an accessible way rich with examples, this book introduces the 6Cs — collaboration, communication, content, critical thinking, creative innovation, and confidence — along with tips to optimize children's development in each area.

Taken together, these are the skills that will make up the straight-A report card for success in the 21st century.
Becoming Mum: How to Survive Childbirth and the Early Months of Motherhood. Kate Carberry, $27.95

What does a contraction feel like? Am I the only one finding these early months of motherhood overwhelming? How can I cope better with the tiredness from these sleepless nights? Becoming a mother is an intense, life-changing experience. No matter how many conversations you have with friends who have had children, nothing can prepare you for the changes ahead. Every woman is different, every birth is different, and every baby is different.

Becoming Mum strives to support the reader in a society where we don't always talk honestly about childbirth and the tough challenges of the months that follow. It is a reassuring voice to remind you that you're doing OK, that you're not losing your mind. Whether you are preparing for childbirth or in the midst of the often demanding early months, this book acts as a valuable aid that allows you the opportunity to learn from other mothers' experiences and to benefit from their hindsight.
Bed Timing: the "When-To" Guide to Helping Your Child to Sleep. Marc Lewis & Isabella Granic, $23.50

Teaching your baby or toddler to sleep through the night can be a bewildering and frustrating experience. Should you let your child "cry it out" or follow a "no-cry" solution? Are you tired of endless hours of rocking your baby to sleep? Why won't your baby stay asleep? And why is last month's no-fail bedtime routine suddenly useless?

The key to sleep success is not which approach you take; what really matters is when you use it. Because your baby is changing and developing, your sleep strategy should change too. Timing is everything. For example, the Ferber method may work well for a 6-month-old baby, but it is potentially disastrous for a 9-month-old. Bed Timing walks you through the stages of child development, from birth to 4 years, and looks at their implications for changing bedtime habits. Authoritative, sensible and packed with informative case studies, Bed Timing is the essential companion for all parents.
Being Both: Embracing Two Religions in One Interfaith Family. Susan Katz Miller, $20.00

Susan Katz Miller grew up with a Jewish father and Christian mother, and was raised Jewish. Now in an interfaith marriage herself, she is one of the growing number of Americans who are boldly electing to raise children with both faiths, rather than in one religion or the other (or without religion). In Being Both, Miller draws on original surveys and interviews with parents, students, teachers, and clergy, as well as on her own journey, to chronicle this controversial grassroots movement. Miller argues that there are distinct benefits for families who reject the false choice of "either/or" and instead embrace the synergy of being both. Reporting on hundreds of parents and children who celebrate two religions, she documents why couples make this choice, and how children appreciate dual-faith education.

Miller includes advice and resources for interfaith families planning baby-welcoming and coming-of-age ceremonies, and seeking to find or form interfaith education programs. And finally, looking beyond Judaism and Christianity, Being Both provides the first glimpse of the next interfaith wave: intermarried Muslim, Hindu and Buddhist couples raising children in two religions. Being Both is at once a rousing declaration of the benefits of celebrating two religions, and a blueprint for interfaith families who are seeking guidance and community support.
Beyond Intelligence: Secrets for Raising Happily Productive Kids. Dona Matthews & Joanne Foster, $19.95

What is intelligence? Is it really a have or have not proposition, as we've been led to believe? Are some children just destined to fall behind? Dona Matthews and Joanne Foster answer those questions with a resounding "No!" In Beyond Intelligence, they demonstrate that every child has the ability to succeed — with the right support and guidance. But how can parents provide that support? Matthews and Foster proceed from the assumption that knowledge is power, offering parents an information-packed guide to identifying a child's ability, fostering creativity, and bolstering effort and persistence.

Using case studies and anecdotes from their personal and professional experience, they explore different ways of learning; the links between creativity and intelligence; and how to best to provide emotional and social supports. They offer critical advice on how to work co-operatively with schools and educators, and address how to embrace failures as learning opportunities. Drawing on the latest research in brain development and education theory, Beyond Intelligence is a must-read for today's parents and educators.
Beyond the Tiger Mom: East-West Parenting for the Global Age. Maya Thiagarajan, $24.95

Educator Maya Thiagarajan examines the stereotypes, and goes beneath the surface to explore what really happens in Asian households. How do Asian parents think about childhood, family and education-and what can Western parents learn from them?

Through interviews with hundreds of Asian parents and kids, Thiagarajan offers a detailed look at their values, hopes, fears and parenting styles. Woven into this narrative are her own reflections on teaching and parenting in Asia and the West. Thiagarajan synthesizes an extensive body of research to provide accessible and practical guidelines for parents. Each chapter ends with a "How To" section of specific tips for Asian and Western parents to aid their child's educational development both inside and outside the classroom.
The Big Disconnect: Protecting Childhood and Family Relationships in the Digital Age. Catherine Steiner-Adair, $29.99

As the focus of family has turned to the glow of the screen — children constantly texting their friends, parents working online around the clock — everyday life is undergoing a massive transformation. Easy availability to the Internet and social media has erased the boundaries that protect children from the unsavory aspects of adult life. Parents often feel they are losing a meaningful connection with their children. Children are feeling lonely and alienated. The digital world is here to stay, but what are families losing with technology's gain?

As renowned clinical psychologist Catherine Steiner-Adair explains, families are in crisis around this issue, and even more so than they realize. Not only do chronic tech distractions have deep and lasting effects, but children desperately need parents to provide what tech cannot: close, significant interactions with the adults in their lives. Drawing on real-life stories from her clinical work with children and parents, and her consulting work with educators and experts across the country, Steiner-Adair offers insights and advice that can help parents achieve greater under-standing, authority, and confidence as they come up against the tech revolution unfolding in their living rooms.
The Biting Solution: the Expert's No-Biting Guide for Parents, Caregivers, and Early Childhood Educators. Lisa Poelle, $15.95

Biting doesn't have to cause crises. With The Biting Solution you can identify why kids bite, and teach them more effective ways to express themselves and to get along with others.
The Book of New Family Traditions: How to Create Rituals for Holidays and Every Day, Revised Edition. Meg Cox, $19.99

Quality family togetherness — everyone wants it, but it seems increasingly harder to achieve. In a world run by cell phones, computers, and virtual networking, the comfort of human connection grows more important — and rarer — all the time. In a guide newly updated for the next generation, family expert Meg Cox offers a solution. Family rituals provide a sense of home and identity that kids and parents both need. From holidays and birthdays to bed times, meal times, pets, and even chores, THE BOOK OF NEW FAMILY TRADITIONS spotlights hundred of ways to bring the fun and ritual back to family life.
Boomerang Kids. Carl Pickhardt, $16.99

A revealing look at why so many of our children are failing on their own, and how parents can help.
Born Reading: Bringing Up Bookworms in a Digital Age — from Picture Books to eBooks and Everything In Between. Jason Boog, $18.99

Every parent wants to give his or her child a competitive advantage. In Born Reading, publishing insider (and new dad) Jason Boog explains how that can be as simple as opening a book. Studies have shown that interactive reading — a method that creates dialogue as you read together — can raise a child's IQ, and can have just as much of a determining factor on a child's IQ as vitamins and a healthy diet. Born Reading offers a program for parents and professionals on how to raise kids who love to read, featuring:

interviews with childhood development experts
reading recommendations for kids from birth up to age five
the top apps endorsed by teachers, librarians, parents
Boosting Brain Power: 52 Ways to Use What Science Tells Us. Jill Stamm, $18.95

If the timing is right, the learning that occurs in the first five years can be a gold mine, promoting valuable cognitive and physical development that lasts a lifetime. Boosting Brain Power provides 52 strategies — one for every week of the year — to help stimulate healthy brain growth in young children. In addition to well-researched strategies, each snippet of information offers evidence-based instructions for how to bring the concepts to life.
Brain-Based Parenting: the Neuroscience of Caregiving for Healthy Attachment. Daniel Hughes & Jonathan Baylin, $37.95

In this groundbreaking exploration of the brain mechanisms behind healthy caregiving, attachment specialist Daniel Hughes and veteran clinical psychologist Jonathan Baylin guide readers through the intricate web of neuronal processes, hormones, and chemicals that drive — and sometimes thwart — our caregiving impulses, uncovering the mysteries of the parental brain.

The biggest challenge to parents, Hughes and Baylin explain, is learning how to regulate emotions that arise — feeling them deeply and honestly while staying grounded and aware enough to preserve the parent–child relationship. Learning to be a "good parent" is contingent upon learning how to manage stress, understand its brain-based cues, and respond in a way that will set the brain back on track. With this awareness, we learn how to approach kids with renewed playfulness, acceptance, curiosity, and empathy, re-regulate our caregiving systems, foster deeper social engagement, and facilitate our children's development.

Infused with clinical insight, illuminating case examples, and helpful illustrations, Brain-Based Parenting brings the science of caregiving to light for the first time. Far from just managing our children's behavior, we can develop our "parenting brains," and with a better understanding of the neurobiological roots of our feelings and our own attachment histories, we can transform a fraught parent-child relationship into an open, regulated, and loving one.
Brainstorm: the Power and Purpose of the Teenage Brain. Daniel Siegel, $21.95

Between the ages of 12 and 24, the brain changes in important, and oftentimes maddening, ways. It's no wonder that many parents approach their child's adolescence with fear and trepidation. According to renowned neuropsychiatrist Daniel Siegel, however, if parents and teens can work together to form a deeper understanding of the brain science behind all the tumult, they will be able to turn conflict into connection and form a deeper understanding of one another.

In Brainstorm, Siegel illuminates how brain development impacts teenagers' behavior and relationships. Drawing on important new research in the field of interpersonal neurobiology, he explores exciting ways in which understanding how the teenage brain functions can help parents make what is in fact an incredibly positive period of growth, change, and experimentation in their children's lives less lonely and distressing on both sides of the generational divide.
Brave Girls: Raising Young Women with Passion and Purpose to Become Powerful Leaders. Stacey Radin, $22.00

After years of research as a psychologist and consultant for women struggling in the professional world, Stacey Radin made a groundbreaking realization: it all begins in middle school. Women who become successful leaders learn how to do so in the middle grades — the most formative stage in a girl's development and self-identification. At a pivotal time in their lives, girls learn to advocate for others, think critically, and, most importantly, gain confidence in their ability to create change.

Perfect for "anyone concerned with girls and women's lives" (New York Times bestselling author Michael Gurian), Brave Girls shows how contributing to one cause can shape a leader for life while reducing the hazards of middle school — bullying, excessive competition, fear of speaking out — and identifying the patterns that truly make a difference. If we take initiative early enough, we can inspire today's girls to become the next generation of strong, enthusiastic, and fulfilled leaders in all areas of society.

An empowering guide to cultivating confident, passionate, and powerful young leaders during the most formative stage of life: the middle school years.
Breaking the Good Mom Myth: Every Modern Mom's Guide to Getting Past Perfection, Regaining Sanity, and Raising Great Kids. Alyson Schafer, $17.99

From leading parenting expert Alyson Schafer, Breaking the Good Mom Myth breaks down personal and cultural myths about motherhood while empowering mothers everywhere.
Calm Mama, Happy Baby: the Simple, Intuitive Way to Tame Tears, Improve Sleep, and Help Your Family Thrive. Derek O'Neill & Jennifer Waldburger, $19.95

With constant feedings, teary outbursts, and trying to help your baby sleep through the night, it's no wonder that parents of babies and young children feel overwhelmed. Drawing on their experience in nearly two decades of working with parents, Derek O'Neill and Jennifer Waldburger give parents practical tools for choosing calm over stress no matter what is happening with their child. For anyone who's ever said, "I wish my baby came with instructions," Calm Mama, Happy Baby offers a step-by-step approach for helping you parent intuitively, with confidence.
Catastrophic Happiness: Finding Joy in Childhood's Messy Years. Catherine Newman, $30.00

Much is written about a child's infancy and toddler years, which is good since children will never remember it themselves. It is ages 4-14 that make up the second act, as Catherine Newman puts it in this delightfully candid, outlandishly funny new memoir about the years that "your children will remember as childhood." Following Newman's son and daughter as they blossom from preschoolers into teenagers, Catastrophic Happiness is about the bittersweet joy of raising children — and the ever-evolving landscape of issues parents traverse. In a laugh out-loud, heart-wrenching, relatable voice, Newman narrates events as momentous as grief and as quietly moving as the moonlit face of a sleeping child. From tantrums and friendship to fear and even sex, Newman's fresh take will appeal to any parent riding this same roller coaster of laughter and heartbreak.
Chasing Rainbows: Exploring Gender Fluid Parenting Practices. Edited by Fiona Joy Green & May Friedman, $24.95

Feminist parenting creates unique challenges. For parents attempting to resist the binaries of mothering and fathering, this book casts a lens on the messy and convoluted ways that feminist parents approach parenting in gender aware and gender fluid ways.
A Child's Brain: Understanding How the Brain Works, Develops, and Changes During Critical Stages of Childhood. Robert Sylwester, $20.95

A Child's Brain is a guide understanding children's cognitive development, and how to nurture children to their full potential. The book examines the neurobiology of childhood, explaining the body and brain systems that develop during pregnancy, infancy, and childhood. It explores factors that can enhance or delay development, such as nutrition, family life, relationships, illness, intelligence, technology, creativity, and the arts. The book also provides practical suggestions to help adults promote healthy development and successful learning in the children they encounter at home, at school, and everywhere else. A Child's Brain helps parents and educators understand the biological, emotional, and neurological changes that occur during childhood so they can support children's learning, socialization, and growth.
Childhood Under Siege: How Big Business Targets Children. Joel Bakan, $18.00

Childhood Under Siege reveals big business's discovery of a new resource to be mined for profit — our children. It's a winner-takes-all battle for children's hearts, minds and bodies as corporations pump billions into rendering parents and governments powerless to protect children from their calculated commercial assault and its disturbing toll on their health and well-being. Childhood Under Siege is a shocking venture behind the scenes of the widespread manipulation of children by profit-seeking corporations—and of society's failure to protect them.
Children at Their Best: Understanding and Using the Five Elements to Develop Children's Full Potential for Parents, Teachers, and Therapists. Karin Kalbantner-Wernicke & Bettye Jo Wray-Fears, $25.95

Understanding child development through the prism of the Five Elements adds an exciting new dimension to western thinking on the nurture of children. It can not only explain patterns of behaviour in a new and helpful way, but suggest approaches and methods to help children, and groups of children, become more balanced and therefore happier, more resilient, and more open to learning and new experience. The authors explain in detail the characteristics of each of the Five Elements of Chinese thought (Wood, Fire, Earth, Metal and Water) with their distinctive modes of expression and potential associated difficulties, and describe the problems that can occur if a child's elements are not in balance. In doing so, they provide a completely new and accessible way of understanding the emotional and behavioural state, and developmental stage of a child, in and out of the classroom. They introduce a wide range of easy-to-do and entertaining exercises and group activities to balance the elements, both individually and in groups.

This exciting and practical book will help anyone working with or caring for children to deepen their understanding of childhood behaviour in general, and of individual children in particular, and to take active steps to nurture their potential, including teachers, therapists, occupational therapists, Chinese medicine and other alternative medicine practitioners, and Qigong and martial arts teachers, as well as parents.
The Collapse of Parenting: How We Hurt Our Kids When We Treat Them Like Grown-Ups. Leonard Sax, $33.99

In The Collapse of Parenting, internationally acclaimed author Leonard Sax argues that rising levels of obesity, depression, and anxiety among young people can be traced to parents abdicating their authority. The result is children who have no standard of right and wrong, who lack discipline, and who look to their peers and the Internet for direction. Sax shows how parents must reassert their authority-by limiting time with screens, by encouraging better habits at the dinner table, and by teaching humility and perspective-to help their children thrive in an increasingly complicated world.
A Complete Guide for Single Dads. Craig Baird, $24.95

A Complete Guide for Single Moms. Janis Adams, $24.95

Regardless of how you became a single parent, these books are designed to help you raise a happy, healthy child on your own. From infancy through adolescence, there is a wealth of information here to cover every aspect of parenting.
Connected Parenting: How to Raise a Great Kid. Jennifer Kolari, $21.00

Connected Parenting offers a unique form of therapeutic parenting based on Kolari's groundbreaking application of the concept of "mirroring," an instinctive process that helps parents bond with their children and promotes optimum growth and development. Kolari's strategy is highly effective for kids of all ages, and has been proven to reduce a child's anxiety, increase self-esteem, and allow children to become more resilient and flexible. With step-by-step advice and examples from Kolari's years of experience, this is an easy-to-follow guide to strengthening the bond between you and your children.
The Conscious Parent. Shefali Tsabary, $29.50

Turning the traditional notion of parenting on its head, Dr. Tsabary shifts the parent-child relationship away from the traditional parent-to-child "teaching" approach to a parent-with-child relationship that is mindful, conscious and mutually supportive.
Creating Your Perfect Family Size. Alan Singer, $19.95

Creating Your Perfect Family Size takes an in-depth look at how to make an informed decision about having a baby — or having more than one. Invaluable and fascinating, the book includes a wealth of self-tests that helps individuals to customize their own decision making based on their unique background and current situation.
The Cultural Nature of Human Development. Barbara Rogoff, $37.95

Three-year-old Kwara'ae children in Oceania act as caregivers of their younger siblings, but in the UK, it is an offense to leave a child under age 14 years without adult supervision. In the Efe community in Zaire, infants routinely use machetes with safety and some skill, although U.S. middle-class adults often do not trust young children with knives. What explains these marked differences in the capabilities of these children?

Until recently, traditional understandings of human development held that a child's development is universal and that children have characteristics and skills that develop independently of cultural processes. Barbara Rogoff argues, however, that human development must be understood as a cultural process, not simply a biological or psychological one. Individuals develop as members of a community, and their development can only be fully understood by examining the practices and circumstances of their communities.
The Dad Factor: How Father-Baby Bonding Helps a Child for Life. Richard Fletcher, $27.95

This stimulating book explores many fascinating new understandings of the importance of a father in a child's development. Richard Fletcher, a pioneer researcher in the area of men's health and family issues, examines how a father's close bond with his baby is vital for the development of the child's healthy brain structure and their cognitive and emotional development.

The Dad Factor presents explanations of why a father's involvement with his child, right from birth, is vitally important to the development of a child's brain and emotional stability. Additionally, Richard Fletcher addresses some contentious issues of child development, examines the evolution of a father's role, and uses feedback from men in his parenting classes to answer many questions a new father-to-be might have.
Dad to Dad: Parenting Like a Pro. David Hill, $16.95

All fathers have heard it before — having a baby really changes your life. Dr. David is a dad and a pediatrician. Inside this practical book, dads and dads-to-be will find helpful information on topics such as:

Infant and child development
Baby basics — crying, sleeping, pooping, and eating
Everyday illnesses and what to look for — fevers, ear infections, colds, stomach bugs, and sore throats
A guide to vaccines, when to get them, and just what they're for
Sound advice to cope with toddlerhood and beyond
Daddy Doin' Work: Empowering Mothers to Evolve Fatherhood. Doyin Richards, $20.99

Doyin Richards answers questions about fatherhood that many women want to know in his no-nonsense, entertaining style. He urges new mothers to enter the minds of new dads, thereby changing their perception of what should be expected from a modern father. Richards exposes the manipulative secrets of deadbeat dads, offers practical tips to help hardworking dads understand that being a father encompasses more than paying the bills, and provides methods to ensure that amazing dads stay on track, while inspiring more fathers to be just like them. The conversation also asks mothers to take a long look in the mirror to determine if they are part of the solution — or part of the problem — in shaping the behavior of modern fathers.
The Danish Way of Parenting: What the Happiest People in the World Know about Raising Confident, Capable Kids. Jessica Joelle Alexander & Iben Dissing Sandahl, $22.00

What makes Denmark the happiest country in the world, and how do Danish parents raise happy, confident, successful kids, year after year? This upbeat and practical guide reveals the habits of the happiest families on earth. With illuminating examples and simple yet powerful advice, the authors present six essential principles, which spell out P-A-R-E-N-T:

Play is essential for development and well-being.
Authenticity fosters trust and an "inner compass."
Reframing helps kids cope with setbacks and look on the bright side.
Empathy allows us to act with kindness towards others.
No ultimatums means no power struggles, lines in the sand, or resentment.
Togetherness is a way to celebrate family time, on special occasions and every day. The Danes call this hygge — and it's a simple yet meaningful way to foster a close bond.

A revealing and fresh take on cross-cultural parenting advice, The Danish Way of Parenting will help parents from all walks of life raise the happiest, most well-adjusted kids in the world.
Digital Kids: How to Balance Screen Time, and Why it Matters. Martin Kutscher, $19.95

For many children and teens daily Internet use is the norm — but where should we draw the line when it comes to digital media usage? This handy book lays out the essential information needed to understand and prevent excessive Internet use that negatively impacts behaviour, education, family life, and even physical health.

Martin Kutscher, MD analyses neurological, psychological and educational research and draws on his own experience to show when Internet use stops being a good thing and starts to become excessive. He shows how to spot digital addictions, and offers whole family approaches for limiting the harmful effects of too much screen time, such as helping kids to learn to control their own Internet use. He tackles diverse questions ranging from the effects of laptops in the classroom and reading on a digital screen, to whether violent videogames lead to aggression. The author also explains how ADHD and Autism Spectrum Disorder (ASD) can make you more susceptible to Internet addiction, suggesting practical strategies to suit these specific needs. Discussing both the good and bad aspects of the internet, this book tells you everything you need to know to help children and young people use the internet in a healthy, balanced way.
Discipline: The Brazelton Way, 2nd Edition. T. Berry Brazelton & Joshua Sparrow, $16.50

World renowned pediatricians T. Berry Brazelton and Joshua Sparrow see discipline as a parent's gift to a child. By following the doctors' unique approach, which emphasizes teaching over punishment, parents will find effective solutions for common behavior problems. Not only will parents feel more confident and at ease but they will also experience the joy of raising children who learn to discipline themselves. The vital advice covers six stages of discipline, the power of consequences, ways to encourage moral development and empathy, dealing with misbehavior (from biting and fighting to cheating, lying and using foul language), and special disciplinary challenges (including academic pressure, illness, and digital technology).
Do Parents Matter? Why Japanese Babies Sleep Soundly, Mexican Siblings Don't Fight, and American Families Should Just Relax. Robert LeVine & Sarah LeVine, $33.99

American parents drive themselves crazy trying to raise perfect children. There is always another news article or scientific finding proclaiming the importance of some factor or other, but it's easy to miss the bigger picture: that parents can only affect their children so much.

In their decades-long study of global parenting styles, Harvard anthropologists (and grandparents themselves) Robert LeVine and Sarah LeVine reveal how culture may affect children more than parents do. Japanese children co-sleep with their parents well into grade school, while women of the Hausa tribe avoid verbal and eye contact with their infants, and yet, they are as likely as any of us to raise happy, well-adjusted children. The LeVines' fascinating global survey suggests we embrace our limitations as parents, instead of exhausting ourselves by constantly trying to fix them. Do Parents Matter? is likely the deepest and broadest survey of its kind, with profound lessons for the way we think about our families.
Does This Baby Make Me Look Straight? Confessions of a Gay Dad. Dan Bucatinsky, $16.99

In 2005, Dan Bucatinsky and his partner, Don, found themselves in an L.A. delivery room, decked out in disposable scrubs from shower cap to booties, to welcome their adopted baby girl — launching their frantic yet memorable adventures into fatherhood. Two and a half years later, the same birth mother — a heroically generous, pack-a-day teen with a passion for Bridezilla marathons and Mountain Dew — delivered a son into the couple's arms. Bucatinsky moves deftly from sidesplitting stories about where kids put their fingers to the realization that his athletic son might just grow up to be straight and finally to a reflection on losing his own father just as he's becoming one. Bucatinsky's soul-baring and honest stories tap into that all-encompassing, and very human, hunger to be a parent — and the life-changing and often ridiculous road to getting there.
The Dolphin Way: a Parent's Guide to Raising Healthy, Happy, and Motivated Kids Without Turning Into a Tiger. Shimi Kang, $30.00

An expert and lecturer on human motivation, Dr. Shimi Kang understands that "Tiger Parenting" only diminishes lifelong learning, internal drive, and happiness. In other words, demanding, disciplinarian parents may want more for their kids, but they're actually offering them less. Bringing together the lessons she has learned from her own upbringing and the science and training that drive her clinical practice, Dr. Kang calls her approach "Dolphin" parenting to conjure the intelligence, playfulness, and social sophistication of the planet's most joyful, altruistic species. Outlining ten simple rules that range from things as intuitive as getting good rest or spending time outdoors, to more abstract ideas like social bonding and making the world a better place, The Dolphin Way makes a powerful case that we are not forced to choose between permissiveness and authority. The third option — the option that will prepare our kids for success in a future that will require adaptability — is the Dolphin.
Drop the Worry Ball: How to Parent in the Age of Entitlement. Alex Russell, with Tim Falconer, $17.99

A guidebook for parenting courageously and responsibly by allowing your kids to be who they are while building structures that keep them safe, Drop the Worry Ball is a must for all parents who wish to be and do their very best.
8 Keys to Raising the Quirky Child: How to Help a Kid Who Doesn't Quite Fit In. Mark Bowers, $22.95

A quirky child experiences difficulty fitting in and connecting with others usually due to an interpersonal style or behavior that stands out from the other kids. Maybe they are obsessed with a topic of interest or spend excessive hours a day reading, playing video games, or playing with just one toy. These kids are not so far afield as to fall on the autism spectrum, but they are unique, and their behaviors are not addressed in typical parenting books.

This book defines quirky markers and offers strategies for parents to understand their children's brains and behaviors; to know what is developmentally appropriate, and what isn't; to understand how to reach their kids; and to help facilitate their social functioning in the world. It will calm the hearts and minds of parents who worry that their child doesn't fit in and offer hope to parents who need strategies to support their quirky child's overall development.
Ending the Parent-Teen Control Battle: Resolve the Power Struggle & Build Trust, Responsibility & Respect. Neil Brown, $23.95

In virtually all families, there are moments when teens are unhappy with parental limits, rules, and requests — as well as times when those kids are disobedient or noncompliant, or get caught up in the moment and make bad decisions. But the parent-teen control battle goes beyond this; it's a chronic relationship pattern that uses up the family's emotional resources and can seriously impact child identity, self-esteem, and development, resulting in destructive behavior and causing stress for everyone around. This book offers a thorough understanding of the control battle and a clear prescription to end it.

With Ending the Parent-Teen Control Battle, you'll learn about the three elements that support this chronic conflict — reactivity, negative emotional tone, and being "other-person focused" — and discover the two key changes that can be made to address the underlying issues, allowing you to move toward a more positive way of seeing your teen while creating vital behavioral change. Using tools based in structural family therapy (SFT), which targets the core relationship pattern driving the control battle, you'll be able to address specific issues and create a healthier pattern.

If you're tired of the constant battle for control and you're ready to cultivate a more loving, peaceful, and supportive environment for the whole family, this book has the skills and understanding you need to be successful, no matter what you and your teen face.
Enjoying the Parenting Roller Coaster: Nurturing and Empowering Your Children through the Ups and Downs. Marie Masterson & Katherine Kersey, $29.95

Parenting isn't always the joy it's made out to be. On the contrary, many parents feel they are struggling to maintain their sanity and control of their young children's behaviors. Enjoying the Parenting Roller Coaster offers realistic, practical advice for parents who want the joy back in parenting. Instead of getting bogged down in negative cycles, the book will help readers leave those behavior struggles behind and turn children on to cooperation and respect. The book will also help adults model their "best self" and show children how to live. Unlike other parenting books that focus on problem behaviors or parental wellbeing, this book is grounded in research from child-development specialists and focuses on creating a home that is consistent, responsive, and loving.
Everyday Kitchen for Kids: 100 Amazing Savory and Sweet Recipes Children Can Really Make. Jennifer Low, $29.95

What's the best way to get kids excited about trying new foods? By getting them into the kitchen to make new dishes all by themselves! No sharp knives. No stove-top cooking. No motorized appliances. All good tasting, and all fun.
The Everything Parent's Guide to Raising Mindful Children: Giving Parents the Tools to Teach Emotional Awareness, Coping Skills, and Impulse Control in Children. Jeremy Wardle & Maureen Weinhardt, $23.95

Mindfulness means paying attention on purpose. This sounds simple, but it's not always easy — especially for children. Kids face stress every day as they try to fit in with their peers, worry about grades, and struggle to sit still in a classroom. The Everything Parent's Guide to Raising Mindful Children uses techniques such as meditation and sensory awareness to help your child gain more self-control and be less stressed. You will also learn how to use mindfulness in your own life. With practice, mindfulness becomes an integral part of your life and in turn will become a skill your child will use for life.
Experimenting with Babies: 50 Amazing Science Projects You Can Perform on Your Kid. Shaun Gallagher, $22.00

This fascinating and hands-on guide shows you how to recreate landmark scientific studies on cognitive, motor, language, and behavioral development — using your own bundle of joy as the research subject. Simple, engaging, and fun for both baby and parents, each project sheds light on how your child is acquiring new skills — everything from recognizing faces , voices, and shapes to understanding new words, learning to walk, and even distinguishing between right and wrong. Whether your little research subject is a newborn, a few months old, or a toddler, these simple, surprising projects will help you see the world through your baby's eyes.
Fantastic First Time Father: 50 Things You Really Need to Know. Tim Mungeam, $24.99

Crucial information and advice that will help you every step of the way — from finding out you are going to be a parent, to your responsibilities as a role model and a caregiver.
Far From the Tree: Parents, Children and the Search for Identity. Andrew Solomon, $25.00

Solomon's startling proposition is that diversity is what unites us all. He writes about families coping with deafness, dwarfism, Down syndrome, autism, schizophrenia, multiple severe disabilities, with children who are prodigies, who are conceived in rape, who become criminals, who are transgender. While each of these characteristics is potentially isolating, the experience of difference within families is universal, as are the triumphs of love Solomon documents in every chapter.

Drawing on forty thousand pages of interview transcripts with more than three hundred families, Solomon mines the eloquence of ordinary people facing extreme challenges. Woven into their courageous and affirming stories is Solomon's journey to accepting his own identity, which culminated in his midlife decision, influenced by this research, to become a parent.

Elegantly reported by a spectacularly original thinker, Far From the Tree explores themes of generosity, acceptance, and tolerance — all rooted in the insight that love can transcend every prejudice. This crucial and revelatory book expands our definition of what it is to be human.
The First 1000 Days: a Baby Journal. Nikki McClure, $14.95

This simple, beautiful journal is place to record your baby's firsts, your discoveries about your child, and your wishes and dreams for the future.
For Goodness Sex: Changing the Way We Talk to Teens about Sexuality, Values, and Health. Al Vernacchio, $31.99

Sex education today generally falls into one of two categories: abstinence-only or abstinence-based education — both of which tend to withhold important, factual information and leave young adults ill-equipped to make safe decisions. Al Vernacchio, a high school sexuality educator who holds a Master's degree in Human Sexuality from the University of Pennsylvania, has created a new category: sex-positive education. In For Goodness Sex, he refutes the "disaster prevention" model of sex ed, offering a progressive and realistic approach: Sexuality is a natural part of life, and healthy sexuality can only develop from a sex-positive, affirming appreciation.

Curious yet fearful of being judged, young people turn to peers, the Internet, and the media, where they receive problematic messages about sex: boys are studs, girls are sluts; real sex should be like porn; hookups are better than relationships. Without a broader understanding to offset these damaging perceptions, teenagers are dangerously unprepared intellectually and emotionally to grow and develop as sexual beings. For Goodness Sex offers the tools and insights adults need to talk young people and help them develop healthy values and safe habits. With real-life examples from the classroom, exercises and quizzes, and a wealth of sample discussions and crucial information, Vernacchio offers a guide to sex education for the twenty-first century.
Free to Learn: Why Unleashing the Instinct to Play Will Make Our Children Happier, More Self-Reliant, and Better Students for Life. Peter Gray, $21.00

In Free to Learn, developmental psychologist Peter Gray argues that in order to foster children who will thrive in today's constantly changing world, we must entrust them to steer their own learning and development. Drawing on evidence from anthropology, psychology, and history, he demonstrates that free play is the primary means by which children learn to control their lives, solve problems, get along with peers, and become emotionally resilient.

A brave, counterintuitive proposal for freeing our children from the shackles of the curiosity-killing institution we call school, Free to Learn suggests that it's time to stop asking what's wrong with our children, and start asking what's wrong with the system. It shows how we can act — both as parents and as members of society — to improve children's lives and to promote their happiness and learning.
Foster Parenting Step-by-Step: How to Nurture the Traumatized Child and Overcome Conflict. Kalyani Gopal, $17.95

When you decide to foster, you are faced with many difficult decisions, dilemmas and questions: How do you navigate the daily struggles of foster parenting? How can you nurture bonds with your foster child who is angry, sad, and defiant? How can you prepare to step back when it's time to let go?

FOSTER PARENTING STEP-BY-STEP is a concise how-to guide to fostering that summarizes what to expect as a foster parent, and gives immediate practical solutions. It outlines the different stages of a fostering relationship, raising common issues encountered at each age and how to tackle them. It also explains the impact of trauma on your child: how this can show itself through challenging behavior and how to respond to it. This book will provide fostering parents with the skills and knowledge to support the needs of the children in foster care. It will be invaluable not just to foster parents but also to those professionals supporting foster placements.
The Game Theorist's Guide to Parenting: How the Science of Strategic Thinking Can Help You Deal with the Toughest Negotiators You Know — Your Kids. Paul Raeburn & Kevin Zollman, $35.00

In The Game Theorist's Guide to Parenting, the award-winning journalist and father of five Paul Raeburn and the game theorist Kevin Zollman pair up to highlight tactics from the worlds of economics and business that can help parents break the endless cycle of quarrels and ineffective solutions. Raeburn and Zollman show that some of the same strategies successfully applied to big business deals and politics — such as the Prisoner's Dilemma and the Ultimatum Game — can be used to solve such titanic, age-old parenting problems as dividing up toys, keeping the peace on long car rides, and sticking to homework routines.

Through smart case studies of game theory in action, Raeburn and Zollman reveal how parents and children devise strategies, where those strategies go wrong, and what we can do to help raise happy and savvy kids while keeping the rest of the family happy too. Delightfully witty, refreshingly irreverent, and just a bit Machiavellian, The Game Theorist's Guide to Parenting looks past the fads to offer advice you can put into action today.
The Gardener and the Carpenter: What the New Science of Child Development Tells Us about the Relationship Between Parents and Children. Alison Gopnik, $37.00

Caring deeply about our children is part of what makes us human. Yet the thing we call "parenting" is a surprisingly new invention. In the past thirty years, the concept of parenting and the multibillion dollar industry surrounding it have transformed child care into obsessive, controlling, and goal-oriented labor intended to create a particular kind of child and therefore a particular kind of adult. In The Gardener and the Carpenter, the pioneering developmental psychologist and philosopher Alison Gopnik argues that the familiar 21st-century picture of parents and children is profoundly wrong — it's not just based on bad science, it's bad for kids and parents, too.

Drawing on the study of human evolution and her own cutting-edge scientific research into how children learn, Gopnik shows that although caring for children is profoundly important, it is not a matter of shaping them to turn out a particular way. Children are designed to be messy and unpredictable, playful and imaginative, and to be very different both from their parents and from each other. The variability and flexibility of childhood lets them innovate, create, and survive in an unpredictable world. "Parenting" won't make children learn — but caring parents let children learn by creating a secure, loving environment.
Geek Parenting: What Joffrey, Jor-El, Maleficent, and the McFlys Teach Us about Raising a Family. Stephen Segal, $16.95

It takes a starship to raise a child. Or a time machine. Or a tribe of elves. Fortunately, Geek Parenting offers all that and more, with thoughtful mini-essays that reveal profound child-rearing advice (and mistakes) from the most beloved tales of geek culture. Nerds and norms alike can take counsel from some of the most iconic parent–child pairings found in pop culture: Aunt May and Peter Parker, Benjamin and Jake Sisko, Elrond and Arwen, even Cersei and Joffrey. Whether you're raising an Amazon princess, a Jedi Padawan, a brooding vampire, or a standard-issue human child, Geek Parenting helps you navigate the ion storms, alternate realities, and endless fetch quests that come with being a parent.
Gender Born, Gender Made: Raising Healthy Gender-Nonconforming Children. Diane Ehrensaft, $20.95

GENDER BORN, GENDER MADE is a comprehensive guidebook for the parents and therapists of children who do not identify with or behave according to their biological gender. Drawing on the case histories of several children, each "gender creative" in his or her own way, Dr. Diane Ehrensaft offers concrete strategies for understanding and supporting children who experience confusion about their gender identities. She also discusses the latest therapeutic advancements available to gender-variant children.

Traditionally, psychologists have sought to "cure" gender variance by pressuring children to conform to typical gender behavior. From her perspective as both clinician and parent of a gender creative child, Dr. Ehrensaft advocates a new approach, encouraging caregivers to support gender-variant children as they explore their gender identities. Rather than offering a "cure" for gender variance, GENDER BORN, GENDER MADE facilitates improved understanding and communication about gender identity.
The Gender Creative Child: Pathways for Nurturing and Supporting Children Who Love Outside Gender Boxes. Diane Ehrensaft, $23.95

In her groundbreaking first book, Gender Born, Gender Made, Dr. Diane Ehrensaft coined the term gender creative to describe children whose unique gender expression or sense of identity is not defined by a checkbox on their birth certificate. Now, with The Gender Creative Child, she returns to guide parents and professionals through the rapidly changing cultural, medical, and legal landscape of gender and identity.

In this up-to-date, comprehensive resource, Dr. Ehrensaft explains the interconnected effects of biology, nurture, and culture to explore why gender can be fluid, rather than binary. As an advocate for the gender affirmative model and with the expertise she has gained over three decades of pioneering work with children and families, she encourages caregivers to listen to each child, learn their particular needs, and support their quest for a true gender self. The Gender Creative Child unlocks the door to a gender-expansive world, revealing pathways for positive change in our schools, our communities, and the world.
The Gift of Failure: How the Best Parents Learn to Let Go So Their Children Can Succeed. Jessica Lahey, $19.99

Modern parenting is defined by an unprecedented level of overprotectiveness — parents now rush to school to deliver forgotten assignments, challenge teachers on report card disappointments, mastermind children's friendships, and interfere on the playing field. As teacher, journalist, and parent Jessica Lahey explains, even though these parents see themselves as being highly responsive to their children's well-being, they aren't giving them the chance to experience failure — or the opportunity to learn to solve their own problems.

Everywhere she turned, Lahey saw an obvious and startling fear of failure, in both her students and in her own children. This fear has the potential to undermine children's autonomy, competence, motivation, and their relationships with the adults in their lives. Providing a clear path toward solutions, Lahey lays out a blueprint with targeted advice for handling homework, report cards, social dynamics, and sports. Most important, she sets forth a plan to help parents learn to step back and embrace their children's setbacks along with their successes.

Empathetic and wise, The Gift of Failure is essential reading for parents, educators, and psychologists nationwide who want to help children thrive — and grow into independent, confident adults.
A Glass. Etienne Delessert, $22.99

Children's author and illustrator Etienne Delessert tells the story of Eglantine Besson, the woman who became his mother, and of the glass that came to represent their relationship.
Go the F**k to Sleep. Adam Mansbach, illustrated by Ricardo Cortés, $20.95

A bedtime story for real parents — new, old or expectant — that you probably shouldn't read to your children.
Good Dog, Happy Baby: Preparing Your Dog for the Arrival of Your Child. Michael Wombacher, $27.95

For years dog trainer Michael Wombacher has worked with expecting dog owners to prevent problems between dogs and children. He has also unfortunately witnessed too many families forced to surrender their beloved family companions because they failed to prepare the dog for the arrival of a new family member. In Good Dog, Happy Baby, Wombacher lays out a twelve-step process that will give families the skills they need to navigate this new era of their lives. These skills include how to evaluate dogs, resolve common behavior problems, and fully prepare dogs for a new baby. This easy-to-use guide, filled with photos and simple instructions, makes a great gift for any expecting family with a dog, whether the dog is perfectly trained or in serious need of behavioral help.
Goodnight Nanny-Cam: a Parody for Modern Parents. Jen Nessel & Lizzy Ratner, Illustrated by Sara Pinto, $16.00

An insightful, funny look at modern parenting, told in the style of the iconic book Good Night Moon.
Grandparents as Parents: a Survival Guide for Raising a Second Family. Sylvie de Toledo & Deborah Edler Brown, $19.95

If you're among the millions of grandparents raising grandchildren today, you need information, support, and practical guidance you can count on to keep your family strong. This is the book for you. Learn effective strategies to help you cope with the stresses of parenting the second time around, care for vulnerable grandkids and set boundaries with their often-troubled parents, and navigate the maze of government aid, court proceedings, and special education. Wise, honest, moving stories show how numerous other grandparents are surviving and thriving in their new roles. Updated throughout, and reflecting current laws and policies affecting families, the second edition features new discussions of kids' technology use and other timely issues.
Green Mama: Giving Your Child a Healthy Start and a Greener Future. Manda Aufochs Gillespie, $19.99

From choosing environmentally friendly diapers to identifying the hidden toxins in children's food, cribs, car seats, and toys, Green Mama discusses topics that are vitally important to new parents.

Manda Aufochs Gillespie, shares what today's science and Grandma's traditional wisdom tell us about prenatal care for mothers-to-be, breastfeeding, detoxifying the nursery, diapering, caring for baby's skin, feeding a family, and healthy play — redefining the "basics" of parenting for today's world. With an upbeat tone, stories of parents who have "been there," real-world advice for when money matters more, and practical steps geared toward immediate success, Green Mama helps parents become what they were always meant to be: experts on the care of their own children.
Help Your Child Love Reading: a Parent's Guide. Alison David, $19.95

Life is hectic for the modern family — it's often hard to carve out time to sit down with a good book, yet in our increasingly digital and audio sensory world, this is exactly what's missing from our lives, and in turn, our children's lives. In this practical guide, author Alison David uses her experience and extensive research to show parents how to instill a love of reading that will not only improve their child's life, but theirs as well.

Spanning from toddlers to teenagers, this accessible and straightforward guide will help parents inspire their children of all ages to read for pleasure and unlock their hidden potential.
Holding Tight, Letting Go: Raising Healthy Kids in Anxious Times. Benjamin Garber, $24.95

When to hold on; when to let go — a constant dilemma of parenthood. This timely book examines the balance between these powerful dynamics. How parents can instill confidence and security in children and how professionals can recognize and respond when this process goes awry. Holding too long and too tight? Letting go too soon and too easily? Includes down-to-earth descriptions of family systems and identity development and guidance on remaining an emotional anchor in children's lives as they launch toward independence.
The Homegrown Preschooler: Teaching Your Kids in the Places They Live. Kathy Lee & Lesli Richards, $32.95

Find exciting learning opportunities in everyday occurrences, from using laundry to teach sorting to exploring growth cycles in the garden, with the easy-to-organize, simple-to-start ideas, advice, and activities in THE HOMEGROWN PRESCHOOLER. As straightforward as a parenting how-to book and as easily applicable as a set curriculum, THE HOMEGROWN PRESCHOOLER will inspire parents to use their homes as classrooms and take advantage of the naturally rich learning opportunities existing in everyday life.

With organizational tips, recipes, and more than 200 easy-to-pull-together activities, homeschool educators will have everything they need to offer a well-rounded preschool education rivaling the best classroom experience. Convenient charts and checklists to document children's growth ensure that there are no gaps in educational, social, or physical development.
Honey, I Lost the Baby in the Produce Aisle! Alison Rhodes, $22.95

The 'Safety Mom's' guide to childproofing — no matter where you are.
Honey, I Wrecked the Kids: When Yelling, Screaming, Threats, Bribes, Time-Outs, Sticker Charts and Removing Privileges All Don't Work. Alyson Schafer, $17.99

For those who've tried just about everything to discipline their kids, HONEY, I WRECKED THE KIDS explains why children today are resistant to traditional parenting methods and how only a new model for winning cooperation really works. Full of real-life examples, the book gives parents a deeper understanding of misbehaviour and their role in it, shies away from traditional behavioural models of parenting, and offers humane, good-humoured advice that will make parenting a manageable and, finally, rewarding task.
How Not to Calm a Child On a Plane and Other Lessons in Parenting from a Highly Questionable Source. Johanna Stein, $23.00

For Johanna Stein (writer/comedian/forward/slash/abuser and occasionally neurotic/immature/way-too-candid mom), parenting is an extreme sport. Her stories from the trenches may not always be shared experiences — Have you ever wondered if your baby's "soft spot" is like a delete key? Trained your preschooler for a zombie invasion? Accused a nearly nude stranger of being pregnant? Made sweet, bimonthly love to your spouse while your toddler serenaded you through the adjoining wall? Attempted to calm your screaming baby on an airplane with a hand puppet, only to have it lead to one of the most disgusting experiences of your life? — but they will always make you laugh.
How to Influence Your Kids for Good: Unlock the Best in Your Children and Yourself. Sara Dimerman, $17.99

The character education movement, implemented by educators around the world, is an incredibly successful and growing phenomenon. When important character attributes like honesty, integrity, and fairness are modelled and taught, kids develop an inner compass that continues to guide them in a positive direction. Helping parents with their crucial participation at home has been the missing link until now. In How to Influence Your Kids for Good, parenting expert and therapist Sara Dimerman shares proven techniques and a powerful, step-by-step plan that will help you bring your family together, improve communication, and unlock the very best in your children and yourself.
How to Raise an Adult: Break Free of the Overparenting Trap and Prepare Your Kid for Success. Julie Lythcott-Haims, $22.99

A provocative manifesto that exposes the harms of helicopter parenting and sets forth an alternate philosophy for raising preteens and teens to self-sufficient young adulthood.

In How to Raise an Adult, Julie Lythcott-Haims draws on research, on conversations with admissions officers, educators, and employers, and on her own insights as a mother and as a student dean to highlight the ways in which overparenting harms children, their stressed-out parents, and society at large. While empathizing with the parental hopes and, especially, fears that lead to overhelping, Lythcott-Haims offers practical alternative strategies that underline the importance of allowing children to make their own mistakes and develop the resilience, resourcefulness, and inner determination necessary for success. Relevant to parents of toddlers as well as of twenty-somethings, and of special value to parents of teens, this book is a rallying cry for those who wish to ensure that the next generation can take charge of their own lives with competence and confidence.
How to Raise a Wild Child: the Art and Science of Falling in Love with Nature. Scott Sampson, $22.95

American children spend four to seven minutes a day playing outdoors — 90 percent less time than their parents did. Yet recent research indicates that experiences in nature are essential for healthy growth. Regular exposure to nature can help relieve stress, depression, and attention deficits. It can reduce bullying, combat illness, and boost academic scores. Most critical of all, abundant time in nature seems to yield long-term benefits in kids' cognitive, emotional, and social development. Yet teachers, parents, and other caregivers lack a basic understanding of how to engender a meaningful, lasting connection between children and the natural world.

How to Raise a Wild Child offers a timely and engaging antidote, showing how kids' connection to nature changes as they mature. Distilling the latest research in multiple disciplines, Sampson reveals how adults can help kids fall in love with nature — enlisting technology as an ally, taking advantage of urban nature, and instilling a sense of place along the way.
How to Stop Thumbsucking and Other Oral Habits: Practical Solutions for Home and Therapy. Pam Marshalla, $22.50

When children suck a thumb, finger or pacifier too long it can affect their speech, teeth, swallowing and appearance. How to Stop Thumbsucking is a practical guide to the most effective strategies used by speech therapists today.
How Toddlers Thrive: What Parents Can Do Today for Children Ages 2-5 to Plant the Seeds of Lifelong Success. Tovah Klein, $18.99

How Toddlers Thrive shows parents of children ages two to five how to harness the singular power of the toddler mind during what might be the most crucial time of a child's brain development, to plant the seeds of lifelong success. Dr. Tovah Klein explains why the toddler years are different than any other period during childhood. She shows what is happening in children's brains and bodies at this age that makes their behavior so turbulent, and why your reaction to their behavior — the way you speak to, speak about, and act toward your toddler — holds the key to a successful tomorrow and a happier today.

This provocative book will inspire you to be a better parent, and give you the tools to help you nurture your child's full potential. A smart and useful guide, this book cracks the preschooler code, revealing what you can do to help your toddler grow into a fulfilled child and adult — while helping you and your toddler live more happily together now, and every day.
How Your Child Heals: an Inside Look at Common Childhood Ailments. Christopher Johnson, $18.95

Good communication between parents and doctors is the cornerstone of getting good care for the child. Doctors are increasingly pressed for time and appointment visits are shorter than ever. Unfortunately, when time is short, what often suffers is explaining to parents what to expect and why. Parents need to learn how to make the most of their brief time with the doctor. This book will help them do that. HOW YOUR CHILD HEALS is not a description of a laundry list of pediatric diseases. Rather, it uses specific, familiar examples — things like ear infections, asthma attacks, broken bones, and appendicitis — to explain what is happening inside a child's body as it heals. The book explains and demonstrates, using vivid narrative techniques so readers can better visualize the processes being described.
I Want My Epidural Back: Adventures in Mediocre Parenting. Karen Alpert, $24.99

If you are the kind of mom who shapes your kiddo's organic quinoa into reproductions of the Mona Lisa, do not read this book. If you stayed up past midnight to create posters for your PTO presidential campaign, do not read this book. If you look down your nose at parents who have Domino's pizza on speed dial, do not read this book.

But if you are the kind of parent who accidentally goes ballistic on your rugrats every morning because they won't put their shoes on and then you feel super guilty about it all day so you take them to McDonald's for a special treat but really it's because you opened up your freezer and panicked because you forgot to buy more frozen pizzas, then absolutely read this book.

I Want My Epidural Back is a celebration of mediocre parents and how awesome they are and how their kids love them just as much as children with perfect parents. Karen Alpert's honest but hilarious observations, stories, quips and pictures will have you nodding your head and peeing in your pants. Or on the toilet if you're smart and read it there.
I'm Ready! How to Prepare Your Child for Reading Success. Janice Greenberg & Elaine Weitzman, $24.95

In this beautifully illustrated book, Janice Greenberg and Elaine Weitzman take the most current research in emergent literacy and break it down into fun, easy-to-use tips and strategies for promoting early literacy during everyday activities and conversations. Filled with practical ideas, clear examples, and useful checklists, the I'M READY guidebook helps event he busiest parent a make early literacy a natural and enjoyable part of the day.
The Importance of Being Little: What Preschoolers Really Needs from Grownups. Erika Christakis, $23.00

To a four-year-old watching bulldozers at a construction site or chasing butterflies in flight, the world is awash with promise. Little children come into the world hardwired to learn in virtually any setting and about any matter. Yet in today's preschool and kindergarten classrooms, learning has been reduced to scripted lessons and suspect metrics that too often undervalue a child's intelligence while overtaxing the child's growing brain. These mismatched expectations wreak havoc on the family: parents fear that if they choose the "wrong" program, their child won't get into the "right" college. But Yale early childhood expert Erika Christakis says our fears are wildly misplaced. Our anxiety about preparing and safeguarding our children's future seems to have reached a fever pitch at a time when, ironically, science gives us more certainty than ever before that young children are exceptionally strong thinkers.

Christakis's message is energizing and reassuring: young children are inherently powerful, and they (and their parents) will flourish when we learn new ways of restoring the vital early learning environment to one that is best suited to the littlest learners. This bold and pragmatic challenge to the conventional wisdom peels back the mystery of childhood, revealing a place that's rich with possibility.
The Intuitive Parent: Why the Best Thing for Your Child is You. Stephen Camarata, $32.95

Using accessible, down-to-earth language, child development specialist Dr. Stephen Camarata explains how parents can intuitively support their child's brain development by simply paying attention. Babies and children develop at their own pace; what's more, they are hardwired to signal to caregivers when they're ready for the next step. Restrictive tools like flashcards may derail your child's ability to learn holistically — and will definitely sap the joy from one of the most important jobs in the world: being a parent.

The key is to recognize the "ready to learn" cues your child is giving you and respond in a way that comes naturally. Routine activities, such as playing peekaboo, reading books to a toddler, talking, singing, feeding, and otherwise meeting the everyday needs of a child, are the true magic that ultimately wires a child's brain and helps children become an intelligent, confident, curious, and talented adults. Grounded in the latest science by a nationally recognized child development expert, The Intuitive Parent arms parents and caregivers with the confidence and knowledge they need to quit worrying and enjoy the time they have with their child — no fancy gadgets or pricey videos necessary.
iRules: What Every Tech-Healthy Family Needs to Know about Selfies, Sexting, Gaming, and Growing Up. Janell Burley Hofmann, $19.99

In iRules, Janell Burley Hofmann provides families with the tools they need to find a balance between technology and human interaction through a philosophy she calls Slow Tech Parenting. In the book, she educates parents about the online culture tweens and teens enter the minute they go online, exploring issues like cyberbullying, friend fail, and sexting, as well as helping parents create their own iRules contracts to fit their families' needs. As funny and readable as it is prescriptive, iRules will help parents figure out when to unplug and how to stay in sync with the changing world of technology, while teaching their children self-respect, integrity, and responsibility.
It's OK to Go Up the Slide: Renegade Rules for Raising Confident and Creative Kids. Heather Shumaker, $22.00

With her first book, It's OK Not to Share, Heather Shumaker overturned all the conventional rules of parenting with her "renegade rules" for raising competent and compassionate kids. In It's Ok To Go Up the Slide, Shumaker takes on new hot-button issues with renegade rules such as:

Recess Is A Right
It's Ok Not To Kiss Grandma
Ban Homework in Elementary School
Safety Second
Don't Force Participation

Shumaker also offers broader guidance on how parents can control their own fears and move from an overscheduled life to one of more free play. Parenting can too often be reduced to shuttling kids between enrichment classes, but Shumaker challenges parents to re-evaluate how they're spending their precious family time. This book helps parents help their kids develop important life skills in an age-appropriate way. Most important, parents must model these skills, whether it's technology use, confronting conflict, or coping emotionally with setbacks. Sometimes being a good parent means breaking all the rules.
The Journey of the Heroic Parent: Your Child's Struggle & the Road Home. Brad Reedy, $17.95

Every day parents face heartbreaking situations. Raising a child struggling with mental health issues, addictions, depression, suicidal thoughts, eating disorders or just the normal angst associated with growing up can be frightening and confusing. When all you've done is not enough, when your child seems lost and you feel inept and impotent, Dr. Reedy can help you take the necessary steps to find your child, not with cursory cures or snappy solutions, but rather by effecting positive change in your own behavior.

On your journey, you will confront, re-evaluate, and grow confident in your beliefs as a parent. You will learn how to lovingly and effectively communicate your intentions to your child. Reedy's process will teach you how to find peace and security in your skills as a parent, and help you get comfortable exactly where you are. Even if you've made mistakes, even if you think you've failed, you still have the power to be a great parent. Healthy parenting leads to a healthy life for your whole family, and The Journey of the Heroic Parent will be your guide as you walk the path to hope.
Keeping Your Child in Mind. Claudia Gold, $17.50

Overcoming defiance, tantrums and other everyday behavior problems by seeing the world through your child's eyes.
The Kids' Book of Questions. Gregory Stock, $13.95

Kids love to be asked questions almost as much as they love to ask them. And asking is important — parents know the value of having meaningful conversations with their kids, especially as family time is under continuous assault from gadgets and devices. Now the book that solves those needs is back — announcing a fresh new edition of The Kids' Book of Questions. Including subjects like the Internet, school violence, and climate change, the book remains a timeless treasure.

Here is a collection of questions designed to challenge, entertain, provoke, and expand young minds. These are the questions that let kids discover how they feel; let people know what they think; raise issues that everyone loves to discuss, including:

Thorny dilemmas: Would you rather have a job you didn't like that paid a lot or a job you loved that paid just enough to get by?
Embarrassing challenges: Would you kiss someone in front of your whole class for $250?
Provocative ideas: What things do you think your parents do just to set an example for you?
Intriguing fantasies: If you could text any famous person and be sure they'd read and answer your text, who would you write to and what would you say?
Kids are Weird and Other Observations from Parenthood. Jeffrey Brown, $18.95

Jeffrey Brown brings his perceptive humour to everyday parenting, capturing the hilarious, sweetly weird moments parents everywhere experience in the adventures of raising a child.
Last Child in the Woods: Saving Our Children from Nature-Deficit Disorder. Richard Louv, $23.95

As children's connections to nature diminish and the social, psychological, and spiritual implications become apparent, new research shows that nature can offer powerful therapy for such maladies as depression, obesity, and attention deficit disorder. In Last Child in the Woods, Louv talks with parents, children, teachers, scientists, religious leaders, child-development researchers, and environmentalists who recognize the threat and offer solutions. Louv shows us an alternative future, one in which parents help their kids experience the natural world more deeply — and find the joy of family connectedness in the process.
Let Them Eat Dirt: Saving Your Child from an Oversanitized World. B. Brett Finaly & Marie-Claire Arrieta, $19.95

Babies and young kids are being raised in surroundings that are increasingly cleaner, more hyper hygienic, and more disinfected than ever before. As a result, the beneficial bacteria in their bodies is being altered, promoting conditions and diseases such as obesity, diabetes, asthma, allergies, and autism. As Let Them Eat Dirt shows, there is much that parents can do about this, including breastfeeding if possible, getting a dog, and avoiding antibiotics unless necessary — and yes, it is OK to let kids get a bit dirty.
Let Your Kids Go Wild Outside: Creative Ways to Help Children Discover Nature and Enjoy the Great Outdoors. Fiona Bird, $24.95

In an era when the iPad is often more appealing than the park, it can be difficult to encourage kids to get off the couch and go outside. In this inspirational book, with ideas for children of all ages, foraging expert Fiona Bird shows the value of playing outside and discovering nature for children and families alike.

The outside adventure begins In the Woods, where children are encouraged to make a nature mobile, decorate pooh sticks, and make a wild kite. In Meadows and Hedgerows, ideas include designing a wild garland and making potpourri. Onward to Seashores, Rivers, and Ponds, where children can have fun with seaweed, from building a seawood oven to making seaweed bath parcels — and they can hone their survival skills by learning to make a beach net and collecting shellfish.

For those who don't want to move far from home, there's plenty to do in the Backyard Station, such as making a sundial, building a wormery, and attracting birds with a home-made bird table. Finally, in My Wild Kitchen, develop your child's hunting and gathering skills with seasonal recipes made from natural ingredients, such as seaweed popcorn, bramble and poppyseed muffins, and snow-ice-cream.
Let's Go Outside! Jennifer Ward, illustrated by Susie Ghahremani, $17.95

Let's Go Outside offers a range of activities perfect for fun in the city, the country and everything in between. Get outside and run, jump, play, explore, dance, hike or camp with your pre-teen and engage your child in outdoor activities and projects that will get the whole family closer to nature.
#lightwebdarkweb: Three Reasons to Reform Social Media Be4 It Re-Forms Us. Raffi Cavoukian, $18.95

#lightwebdarkweb makes the case for the critical need to reform social media, especially for young users. Its author, Raffi Cavoukian, the renowned singer, Raffi, is also a writer, systems thinker, and founder of the Centre For Child Honouring. He offers three reasons for social media reform: safety, intelligence, and sustainability. A response to the suicide of Vancouver teen Amanda Todd after years of online harassment, and dedicated to her, #lightwebdarkweb is a call for sanity in the digital age:

social media providers must make systemic changes for young users safety
parents need to regulate their kids' screen time and social media use
society can optimize the benefits of the Internet only by reducing its shadow of social, ecological and health hazards.

#lightwebdarkweb highlights children's developmental needs as a key missing consideration in the digital revolution. The result is a much-needed book for our times.
Little Flower Yoga for Kids: a Yoga and Mindfulness Program to Help Your Child Improve Attention and Emotional Balance. Jennifer Cohen Harper, $27.95

Little Flower Yoga for Kids offers a fun and unique program combining yoga and mindfulness in an easy-to-read format. Written specifically for parents and kids, the book aims at teaching children to pay attention, increase focus, and balance their emotions – all while building physical strength and flexibility. Based on a growing body of evidence that yoga and mindfulness practices can help children develop focus and concentration, the simple yoga exercises in this book can easily be integrated into their child's daily routine, ultimately improving health, behavior, and even school achievement.

The book details the five main components of the program: connect, breath, move, focus, and relax. Drawing on these components, Harper shares practical activities that parents can use with their children both on a daily basis and as applied to particularly challenging issues. And while this book is targeted to parents, teachers may also find it extremely useful in helping students achieve better attention and focus.
The M Word: Conversations about Motherhood. Edited by Kerry Clare, $22.95

In this original and sometimes provocative collection of essays, Saleema Nawaz, Alison Pick, Nancy Jo Cullen, Carrie Snyder, and many others explore the boundaries of contemporary motherhood. There are the women who have had too many children or not enough. There are women for whom motherhood is a fork in the road, encountered with contradictory emotions. And there are those who have made the conscious choice not to have children and then find themselves defined by that decision.
Made to Play! Handmade Toys & Crafts for Growing Imaginations. Joel Henriques, $18.95

From the creative mind of Joel Henriques come these small, simple-to-make projects with big results! These playful projects are sure to spark creative discovery, encourage open-ended play and delight the young people in your life.
Make Stuff Together: 24 Simple Projects to Create as a Family. Bernadette Noll & Kathie Sever, $23.99

Slow down, reconnect and get back to basics. One of the best ways for families to share experiences and meaningful time together is through crafting. This book invites you to look around your house you're your neighbourhood to discover materials that are just waiting to find a new life.

Whether you're a parent looking for innovative projects for your kids, or an advocate of the slow family movement, Make Stuff Together gives you 24 fun, versatile projects that help you build family connections while being creative and crafty.
Making Grace. A Film by Catherine Gund. $27.95 DVD (86 minutes)

Ann and Leslie wanted to be mothers. They had everything... but sperm.

This captivating documentary follows their journey of creating a family — from selecting a sperm donor and deciding who will carry the baby, to prenatal classes, baby showers and the challenges and joys of motherhood.
Mama Tried: Dispatches from the Seamy Underbelly of Modern Parenting. Emily Flake, $29.00

New Yorker cartoonist Emily Flake relates the hilarious horrors of pregnancy, birth, and early parenting in this funny, poignant, and beautifully illustrated book.

For most people, having a child doesn't go exactly as planned. Not many are willing to admit that not only did they dislike the early days of parenting, they sometimes hated it. Mama Tried is a relatable collection of cartoons and essays pertaining to the good, bad, and (very) ugly parenting experiences we all face. Subjects range from "are you ready for children?" to "baby gear class-warfare." With incredible honesty, Flake tackles everything from morning sickness to sleep training, shedding much needed light on the gnarly realities of breastfeeding, child proofing, mommy groups, and every unrealistic expectation in between. Mama Tried will be an indispensable companion for sleepless parents and a fond reminder for those already out of the woods.
Mama Gone Geek: Calling On My Inner Science Nerd to Help Navigate the Ups and Downs of Parenthood. Lynne Brunelle, $18.95

With great enthusiasm, Lynn shows how she shares her inner geek — the part of her that is gleefully curious and wide-eyed with wonderment — with her children. For Lynn, science is the stardust that makes common things glow. Why not pass that magic along to the kids? When Lynn brought her passion for science into her parenting, it began to make all the difference to her and her kids. Her heart lifts when her boys are elbow-deep in mud searching for crystals and when she catches them debating whether a chicken is related to a dinosaur. Science isn't just for geeks. It's the future. If you're a parent or planning to become one, it's your future.
Masterminds & Wingmen: Helping Our Boys Cope with Schoolyard Power, Locker-Room Tests, Girlfriends, and the New Rules of Boy World. Rosalind Wiseman, $28.00

Welcome to Boy World. It's a place where asking for help or showing emotional pain often feels impossible. It's a world governed by social hierarchies and a powerful set of unwritten rules that have huge implications for your boy's relationships, his interactions with you, and the man he'll become. If you want what's best for him, you need to know what these rules are and how to work with them effectively.

Collaborating with a large team of middle- and high-school-age editors, Rosalind Wiseman has created an unprecedented guide to the life your boy is actually experiencing, his on-the-ground reality. Not only does MASTERMINDS & WINGMEN challenge you to examine your assumptions, author Rosalind Wiseman offers innovative coping strategies aimed at helping your boy develop a positive, authentic, and strong sense of self.
Mindful Parenting. Kristen Race, $18.50

Simple and powerful solutions for raising creative, engaged, happy kids in today's hectic world.
MINDSETS for Parents: Strategies to Encourage Growth Mindsets in Kids. Mary Cay Ricci & Margaret Lee, $23.95

All parents want their children to be successful in school, sports, and extracurricular activities. But it's not just about giving your kids praise or setting them on the right direction. Research shows that success is often dependent on mindset. Hard work, perseverance, and effort are all hallmarks of a growth mindset. That's where Mindsets for Parents comes in. Designed to provide parents with a roadmap for developing a growth mindset home environment, this book's conversational style and real-world examples make the popular mindsets topic approachable and engaging. It includes tools for informally assessing the mindsets of both parent and child, easy-to-understand brain research, and suggested strategies and resources for use with children of any age. This book gives parents and guardians powerful knowledge and methods to help themselves and their children learn to embrace life's challenges with a growth mindset and an eye toward increasing their effort and success!
MIXED: Portraits of Multicultural Kids. Kip Fulbeck, $24.95

This joyful collection reflects the voices and faces of mixed race children, and celebrates family, individuality and identity.
Modern Families: Parents and Children in New Family Forms. Susan Golombok, $32.95

Modern Families brings together research on parenting and child development in new family forms including lesbian mother families, gay father families, families headed by single mothers by choice and families created by assisted reproductive technologies such as in vitro fertilisation (IVF), egg donation, sperm donation, embryo donation and surrogacy. This research is examined in the context of the issues and concerns that have been raised regarding these families.

The findings not only contest popular myths and assumptions about the social and psychological consequences for children of being raised in new family forms but also challenge well-established theories of child development that are founded upon the supremacy of the traditional family. It is argued that the quality of family relationships and the wider social environment are more influential in children's psychological development than are the number, gender, sexual orientation, or biological relatedness of their parents or the method of their conception.
The Mother of All Parenting Books: An All-Canadian Guide to Raising a Happy, Healthy Child from Preschool through the Preteens. Ann Douglas, $24.99

Parenting is the toughest job on the planet. Fortunately, Canadian parents have Ann Douglas to turn to as their guide. Using her trademark non-bossy approach to all of the perennial parenting hot topics, Douglas has pulled together the latest research on everything from teaching kids self-discipline to preventing power struggles within the family to encouraging kids to feel great about themselves. The result is an all-Canadian guide to raising healthy, happy kids a book no Canadian parent should be without.
The Mouse's House: Children's Reflexology for Bedtime or Anytime. Susan Quayle, illustrated by Melissa Muldoon, $16.95

This picture story book about a mouse and her friends' quest to prepare for winter shows how to use reflexology with children whilst enjoying a fun bedtime read. Designed to help with common issues such as sleep difficulties and anxiety, it includes easy-to-follow diagrams and instructions.
Moving with Kids: 25 Ways to Ease Your Family's Transition to a New Home. Lori Collins Burgan, $15.95

Before you pack the boxes and hire a moving van, help make your family's next move a positive experience with this helpful collection of experiences from families who have moved many times. Whether you are moving across town or across the world, Lori Collins Burgan offers practical advice that will make the changes more exciting and less scary for children — and their parents.
Muddy Boots: Outdoor Activities for Children. Lisa Gardner Walsh, $21.95

No child can walk through a puddle of mud without a gigantic smile, and while the stuff might be the spring-time bane of grownups, children just love mud. Muddy Boots targets kids and families who value outdoor exploration and grandparents who long for their grandchildren to have the same unfettered time in nature as they did. The book features a wide range of hands-on activities for kids, including mud play, forts, animal tracking and forest wisdom, foraging, insects and worms, bird watching and bird feeding, and many small things for kids to make. Although not primarily about mud, the activities do encourage all hands to get dirty as they explore the world around them.
My Child Is Gay: How Parents React When They Hear the News. Bryce McDougall, $23.95

A collection of parents' honest and revealing responses to the news their child is gay, My Child is Gay is a compilation of letters written by parents. The letters have been written to be shared — both to help parents come to term with their feelings, and for gay men and women who are contemplating sharing the truth. Together these letters reaffirm the regenerative power of love and allow those with first hand experience to outline the important steps on the road to understanding.
My Sister Beth's Pink Birthday: a Story about Sibling Relationships. Marlene Szymona & Christine Battuz, $11.95 (ages 4-8)

Beth looks up to her big sister Jen and loves many of the same things that Jen does — including the color pink! But Jen is envious of the attention that Beth receives during her birthday party, so she decides to hide her sister's gifts. Eventually Jen realizes that Beth is no longer a baby, but a little girl who adores her big sister — and that sisterhood is the best gift of all. Includes a Note to Parents and Caregivers that provides more information about sibling dynamics and relationships, and strategies for dealing with tensions.
The Myth of the Spoiled Child: Challenging Conventional Wisdom about Children and Parenting.Alfie Kohn, $20.00

Somehow, a set of deeply conservative assumptions about children — what they're like and how they should be raised — have congealed into the conventional wisdom in our society. Parents are accused of being both permissive and overprotective, unwilling to set limits and afraid to let their kids fail. Young people, meanwhile, are routinely described as entitled and narcissistic... among other unflattering adjectives.

In The Myth Of The Spoiled Child, Alfie Kohn systematically debunks these beliefs — not only challenging erroneous factual claims but also exposing the troubling ideology that underlies them. With the same lively, contrarian style that marked his influential books about rewards, competition, and education, Kohn relies on a vast collection of social science data, as well as on logic and humor, to challenge assertions that appear with numbing regularity in the popular press. These include claims that young people suffer from inflated self-esteem; that they receive trophies, praise, and 'As' too easily; and that they would benefit from more self-discipline and "grit." These conservative beliefs are often accepted without question, even by people who are politically liberal. Kohn's invitation to re-examine our assumptions is particularly timely, then; his book has the potential to change our culture's conversation about kids and the people who raise them.
Natural Curiosity: Educating and Nurturing Our Children at Home. Lisa Carne, $35.95

Since becoming 'unschooled', the two children have thrived on a diet of self-directed play and learning, amassing life skills, confidence, responsibility, and a vast array of knowledge along the way. This thoughtful book touches upon important themes in education and environmentalism, such as children's rights in schooling, the use and place of technology in learning, and the absence of the natural world in mainstream education. It gives a considered, balanced view of home schooling, interspersed with entertaining tales including constructing life-sized mammoth skeletons and living for a day as historically accurate Vikings. It offers an understanding of how this type of education works and what inspires the choice to pursue it.

After making the choice to leave formal education, Lisa Carne's children embarked upon a path of self-directed learning powered by their interest in natural history. This book provides a fascinating and humorous commentary on un-schooling from the perspective of a family who have seen both sides of the education system.
Navigating Life: Things I Wish My Mother Had Told Me. Margaux Bergen, $35.00

You learn a few useful things at school — the three Rs come in handy, and it's good to know how to perform under pressure and wait your turn — but most of what matters, what makes you into a functioning human being, able to hold your own in conversation, find your path, know what to avoid in relationships and secure a meaningful job, no teacher will ever tell you. This diamond-sharp, gut-punchingly honest book of hard-earned wisdom is one mother's effort to equip her daughter for survival in the real world.

"I am not writing this to groom or guide you to professional or academic success," she writes. "My goal is rather to give you tools that might help you engage with the world and flourish... Think of this as a kind of developing bath-time wisdom."

Wise, heartbreakingly funny, and resonantly true, Navigating Life has invaluable lessons for students of life of all ages. It will challenge you to lead a more meaningful life and to tackle the bumps along the way with grace, grit, style, and ingenuity.
The New Puberty: How to Navigate Early Development in Today's Girls. Louise Greenspan & Julianna Deardorff, $17.50

What happens when a girl has the brain of an 8-year-old, and the body of a 13-year-old? The New Puberty is a reassuring, empowering guide for millions of parents — as well as teachers, coaches, pediatricians, and family members — by two notable experts in the field. Compiling original research and clinical experience, Drs. Greenspan and Deardorff offer practical strategies for supporting girls entering this complex stage of their lives.
The Next 1000 Days: a Journal of Ages Two to Six. Nikki McClure, $15.95

Track the transformative years from toddler and "big kid" with this interactive journal for parent and child. This beautiful companion to the best-selling The First 1000 Days journal helps parents capture the precious ages between two and six. From losing a first tooth to the first day of school, Nikki McClure's beautiful paper cut illustrations celebrate all the special moments. Parents can also write and draw with their child to help bring these years to life and preserve them for all time.
Nightlights: Stories for You to Read to Your Child to Encourage Calm, Confidence and Creativity. Anne Civardi, Kate Petty, Joyce Dunbar & Louisa Somerville, $17.95

Encouraging a child to meditate might at first seem an unlikely proposition — but in fact meditation, if approached in an inventive and appealing manner, brings enormous benefits to children. It can calm their anxieties, build their self-esteem, teach them the values of quietness and thoughtfulness, and help them grow as balanced, well-adjusted individuals. This book, written for children between the ages of four and eight, is a collection of 20 narrative-based 'meditations' for an adult to read aloud. Each story begins with the child taking a magic lantern down the Enchanted Path, and discovering a whole new world of the imagination. Nightlights will both comfort and inspire your child — and help him or her tap into their boundless creativity.
No-Drama Discipline: the Whole-Brain Way to Calm the Chaos and Nurture Your Child's Developing Mind. Daniel Siegel & Tina Payne Bryson, $22.00

The pioneering experts behind The Whole-Brain Child — Tina Payne Bryson and Daniel J. Siegel, the author of Brainstorm — now explore the ultimate child-raising challenge: discipline. Highlighting the fascinating link between a child's neurological development and the way a parent reacts to misbehavior, No-Drama Discipline provides an effective, compassionate road map for dealing with tantrums, tensions, and tears — without causing a scene.

Defining the true meaning of the "d" word (to instruct, not to shout or reprimand), the authors explain how to reach your child, redirect emotions, and turn a meltdown into an opportunity for growth. By doing so, the cycle of negative behavior (and punishment) is essentially brought to a halt, as problem solving becomes a win/win situation.
No-Drama Discipline Workbook. Daniel Siegel & Tina Payne Bryson, $36.95

Exercises, activities, and practical strategies to calm the chaos and nurture developing minds.
Oddly Normal: One Family's Struggle to Help Their Teenage Son Come to Terms with His Sexuality. John Schwartz, $17.00

A heartfelt memoir by the father of a gay teen, and an eye-opening story for families who hope to bring up well-adjusted gay adults.

Three years ago, John Schwartz, a national correspondent at The New York Times, got the call that every parent hopes never to receive: his thirteen-year-old son, Joe, was in the hospital following a failed suicide attempt. After mustering the courage to come out to his classmates, Joe's disclosure — delivered in a tirade about homophobic attitudes — was greeted with dismay and confusion by his fellow students. Hours later, he took an overdose of pills. ODDLY NORMAL is Schwartz's very personal attempt to address his family's struggles within a culture that is changing fast, but not fast enough to help gay kids like Joe.
Oh Crap! Potty Training — Everything Modern Parents Need to Know to Do It Once and Do It Right. Jamie Glowacki, $20.99

Worried about potty training? Let Jamie Glowacki, potty-training expert at OhCrapPottyTraining.com, show you how it's done. Her 6-step, proven process to get your toddler out of diapers and onto the toilet has already worked for tens of thousands of kids and their parents. Here's the good news: your child is probably ready to be potty trained EARLIER than you think (ideally, between 20–30 months), and it can be done FASTER than you expect (most kids get the basics in a few days — but Jamie's got you covered even if it takes a little longer). If you've ever said to yourself:

How do I know if my kid is ready?
Why won't my child poop in the potty?
How do I avoid "potty power struggles"?
How can I get their daycare provider on board?
My kid was doing so well — why is he regressing?
And what about night-time?!

Oh Crap! Potty Training can solve all of these (and other) common issues. This isn't theory, you're not bribing with candy, and there are no gimmicks. This is real-world, from-the-trenches potty training information — all the questions and all the ANSWERS you need to do it once and be done with diapers for good.
On Immunity: an Inoculation. Eula Biss, $27.50

On becoming a new mother, Eula Biss addresses a chronic condition of fear — fear of the government, the medical establishment, what is in your child's air, food, mattress, medicine, and vaccines. She finds that you cannot immunize your child, or yourself, from the world.

In this bold, fascinating book, Biss investigates the metaphors and myths surrounding our conception of immunity and its implications for the individual and the social body. As she hears more and more fears about vaccines, Biss researches what they mean for her own child, her immediate community, America and the world, historically and in the present moment. She extends a conversation with other mothers to meditations on Voltaire's Candide, Bram Stoker's Dracula, Rachel Carson's Silent Spring, Susan Sontag's AIDS and Its Metaphors, and beyond. On Immunity is a moving account of how we are all interconnected — our bodies and our fates.
100 Games to Play. Rebecca Gilpin, $9.95

Over 100 games that children can play in groups or in pairs such as 'what's that noise?' and 'ship-to-shore', as well as paper games. Each page has clear, step-by-step rules of play, as well as colourful illustrations. Perfect for parties and big groups, this book will also keep children occupied for hours during quieter times. A fun-filled book of exciting games for outdoors and in, that children will love to play again and again.
150+ Screen-Free Activities for Kids. Asia Citro, $24.99

Remember the days when a cardboard box and an active imagination were all kids needed to have fun? With this book, bring back the good ol' days while developing your child's creativity, skills, and sense of adventure. Featuring step-by-step instructions and 4-color photographs, each budget-friendly game and activity will keep children giggling and learning all day long. Best of all, no one will complain about turning off the TV or computer with entertaining activities, like:

Edible Natural Dye Fingerpaint
Rainbow Noodles
Fizzing Ocean World
Pumpkin Play Clay
Mix and Match Robots

Complete with dozens of indoor and outdoor exercises, 150+ Screen-Free Activities for Kids will help parents and children alike step away from their devices and step into endless afternoons of family fun!
The Opposite of Spoiled: Raising Kids Who are Grounded, Generous, and Smart about Money. Ron Lieber, $19.99

New York Times "Your Money" columnist Ron Lieber delivers a taboo-shattering manifesto that explains how talking openly to children about money can help parents raise modest, patient, grounded young adults who are financially wise beyond their years.

Children are hyper-aware of money, and they have scores of questions about its nuances. But when parents shy away from the topic, they lose a tremendous opportunity — not just to model the basic financial behaviors that are increasingly important for young adults but also to imprint lessons about what the family truly values. Written in a warm, accessible voice, grounded in real-world experience and stories from families with a range of incomes, The Opposite of Spoiled is both a practical guidebook and a values-based philosophy. It is also a promise to our kids that we will make them better with money than we are. It is for all of the parents who know that honest conversations about money with their curious children can help them become more patient and prudent, but who don't know how and when to start.
The Overparenting Epidemic: Why Helicopter Parenting is Bad for Your Kids and Dangerous for You Too! George Glass & David tabatsky, $35.95

Overparenting — anxious, invasive, overly attentive, and competitive parenting — may have finally backfired. As we witness the first generation of overparented children becoming adults in their own right, many studies show that when baby boomer parents intervene inappropriately — with too much advice, excessive favors, and erasing obstacles that kids should negotiate themselves — their "millennial" children end up ill-behaved, anxious, narcissistic, entitled youths unable to cope with everyday life. The obsession with providing everything a child could possibly need, from macrobiotic cupcakes to 24/7 tutors, has created epidemic levels of depression and stress in our country's youth, but this can be avoided if parents would just take a giant step back, check their ambitions at the door, and do what's really best for their kids.

Written by a noted psychiatrist and a parenting specialist, The Overparenting Epidemic is a science-based yet humorous and practical book that features an easy-to-read menu of pragmatic, reasonable advice for how to parent children effectively and lovingly without overdoing it, especially in the context of today's demanding world.
Overwhelmed: Work, Love, and Play When No One Has the Time. Brigid Schultz, $19.99

In OVERWHELMED, Schulte, a staff writer for The Washington Post, asks: Are our brains, our partners, our culture and our bosses making it impossible for us to experience anything but "contaminated time"?

How did researchers compile this statistic that said we were rolling in leisure — over four hours a day? Did any of us feel that we actually had downtime? Was there anything useful in their research — anything we could do?

OVERWHELMED is a map of the stresses that have ripped our leisure to shreds, and a look at how to put the pieces back together. Schulte speaks to neuroscientists, sociologists and hundreds of working parents to tease out the factors contributing to our collective sense of being overwhelmed, seeking insights, answers and inspiration. She investigates progressive offices that are trying to invent a new kind of workplace; she travels across Europe to get a sense of how other countries accommodate working parents; she finds younger couples who claim to have figured out an ideal division of chores, childcare and meaningful paid work. OVERWHELMED is the story of what she found out.
The Parent Backpack for Kindergarten through Grade 5: How to Support Your Child's Education, End Homework Meltdowns, and Build Parent-Teacher Connections. ML Nichols, $17.95

Finally, a book that gives parents the insights and strategies they need to build positive relationships with teachers and connect to their children's learning in productive ways. How do you ensure your child gets the best education? Decades of research confirm that when parents engage with their children's learning, kids do better in school — and life. This straight-talking guide helps you:

understand the critical role you play in your child's education
connect with educators in respectful ways
encourage a love of reading in your kids
minimize homework meltdowns and disorganization
support students who struggle academically
help children navigate social situations and bullying
fuel your child's mind and body for learning
Parent Hacks: 134 Genius Shortcuts for Life with Kids. Asha Dornfest, $19.95

A parent hack can be as simple as putting the ketchup under the hot dog, minimizing the mess. Or strapping baby into a forward-facing carrier when you need to trim his fingernails — it frees your hands while controlling the squirming. Or stashing a wallet in a disposable diaper at the beach — who would ever poke through what looks like a used Pamper?

On every page, discover easy-to-do, boldly illustrated, unconventional solutions, arranged by category from Pregnancy & Postpartum through Sleep, Eating, Bath Time, Travel, and more.
Parenting for the Digital Age: The Truth Behind Media's Effect on Children, and What to Do About It. Bill Ratner, $23.95

We've seen it everywhere, whether a suggestive Halloween costume for a young girl, or a t-shirt for a prepubescent boy that says "Chick Magnet," or online advertising that is blatantly trying to manipulate kids. The fact is that advertisers and the media have targeted our children with wanton abandon. What effect does this media, whether through television, online, or through mobile devices have on our children? Bill Ratner, a long-time Hollywood insider and voice of their movie trailers, explores with in-depth research the change in advertising since 1982 and what children are currently exposed to. As a parent, educator, and veteran insider to the world of television, movies, and new media, Ratner talks openly about the problems associated with excessive screen time, children's advertising, and what parents can do about it.
Parenting Out of Control: Anxious Parents in Uncertain Times. Margaret Nelson, $29.95

They go by many names: helicopter parents, hovercrafts, PFHs (Parents from Hell). The news media is filled with stories of well-intentioned parents going to ridiculous extremes to remove all obstacles from their child's path to greatness... or at least to an ivy league school. From cradle to college, they remain intimately enmeshed in their children's lives, stifling their development and creating infantilized, spoiled, immature adults unprepared to make the decisions necessary for the real world. Or so the story goes.

Drawing on a wealth of eye-opening interviews with parents, Margaret Nelson cuts through the stereotypes and hyperbole to examine the realities of what she terms "parenting out of control." Nelson goes on to explore the new ways technology shapes modern parenting. From baby monitors to cell phones, to social networking sites, and even GPS devices, parents have more tools at their disposal than ever before to communicate with, supervise, and even spy on their children. These play important and often surprising roles in the phenomenon of parenting out of control. Yet the technologies parents choose, and those they refuse to use, often seem counterintuitive. Nelson shows that these choices make sense when viewed in the light of class expectations.

Today's parents are faced with unprecedented opportunities and dangers for their children, and are evolving novel strategies to adapt to these changes. Nelson's lucid and insightful work provides an authoritative examination of what happens when these new strategies go too far.
Parenting Through the Storm: How to Handle the Highs, the Lows, and Everything in Between. Ann Douglas, $22.99

Ann Douglas knows what it's like to parent a child diagnosed with bipolar disorder. Ditto with depression, anorexia, Asperger syndrome and ADHD. Each of her four children has struggled with one or more conditions that fall under the "children's mental health" umbrella.

From Canada's bestselling and trusted parenting authority comes this honest and authoritative compendium of advice for parents who are living with children who have mental illnesses. It features interviews with experts on children's mental health as well as parents and young people who have lived with (or who are living with) mental illness. Drawing on her own experience and expertise, Ann shows how to cope with years of worry and frustration about a child's behaviour; how to effectively advocate for the child and work through treatments; how to manage siblings' concerns and emotions; and, most importantly, how to thrive as a family.
Parenting the Whole Child: a Holistic Child Psychiatrist Offers Practical Wisdom On Behavior, Brain Health, Nutrition, Exercise, Family Life, Peer Relationships, School Life, Trauma, Medication, and More. Scott Shannon, $24.00

Complementing his book for professionals, here Scott Shannon equips parents and caregivers with a better way to understand the mental health challenges their children face, including how cutting-edge scientific concepts like epigenetics and neuroplasticity mean new hope for overcoming them. Readers learn how the most common stressors in kids — inadequate nutrition, unaddressed trauma, learning problems, family relationships, and more — are often at the root of behavioral and emotional issues, and what steps can be taken to restore health and wholeness, without immediately turning to medication.
Parenting with Patience: Turn Frustration Into Connection with 3 Easy Steps. Judy Arnall, $19.95

Discover what your child is capable of and learn new ways to help you manage stress and help your child manage frustration. Key messages in Parenting With Patience:

We need to be in control to teach our children self-control
We get ourselves calm first by time-out, then get our children calm by time-in, then solve the problem by time-together
We can separate our anger from our discipline and make better respectful decisions
Most parents' expectations of small children are too high. We need detailed information on child development to decide if it is a development issue or a discipline issue
Positive discipline has to begin with positive stress management
Parenting with Presence: Practices for Raising Conscious, Confident, Caring Kids. Susan Stiffelman, $21.95

Our children can be our greatest teachers. Parenting expert Susan Stiffelman writes that the very behaviors that push our buttons — refusing to cooperate or ignoring our requests — can help us build awareness and shed old patterns, allowing us to raise our children with greater ease and enjoyment. Filled with practical advice, powerful exercises, and fascinating stories from her clinical work, Parenting with Presence teaches us how to become the parents we most want to be while raising confident, caring children.
Parenting Without Borders: Surprising Lessons Parents Around the World Can Teach Us. Christine Gross-Loh, $19.00

Research reveals American kids today lag well behind the rest of the world in terms of academic achievement, happiness, and wellness. Christine Gross-Loh exposes the hidden, culturally-determined norms we have about "good parenting," and asks, are there parenting strategies that other countries are getting right that we are not? This book takes us from Finland, and Sweden to Germany, France, Japan, China, Italy, and more, and examines how parents successfully foster resilience, creativity, independence and academic excellence in their children. Revealing the surprising ways in which culture shapes our parenting, Gross-Loh also offers objective, research-based insight into what strategies are best for children and why.
Parenting Without God: How to Raise Moral, Ethical, and Intelligent Children Free from Religious Dogma. Dan Arel, $17.95

Parenting Without God is for parents who lack belief in a god and who are seeking guidance on raising freethinkers in a Christian-dominated nation. It will help parents give their children the tools to stand up to attempts at religious proselytization, whether by teachers, coaches, friends, or even other family members. It also offers advice on teaching children to question what others tell them and to reach their own conclusions based on evidence and reason. Above all, the book argues that parents should lead by example — both by speaking candidly about the importance of secularism and by living an openly secular life.
Parenting Your Anxious Child with Mindfulness and Acceptance. Christopher McCurry, $24.95

A powerful new approach to overcoming fear, panic and worry using acceptance and commitment therapy.
Parentology: Everything You Wanted to Know about the Science of Raising Children but Were Too Exhausted to Ask. Dalton Conley, $18.99

All parenting is about experimenting (whether you know it or not). It begins on the day our kids start to teethe, as we do backflips to distract them from the pain, and continues all the way through their teenage years, when we bribe them with video games to extract a few minutes of math. Now comes a book from a real scientist who has taken that experi­mentation further and deployed every last piece of data on his own kids so that the rest of us can benefit from the results.

Emboldened by his keen understanding of cutting-edge research, Dalton Conley makes a series of unorthodox parenting moves. Just to name a few: He bribes his kids to do math because a study in Mexico indicates that conditional cash transfers improve kids' educational achievement. He gives his children weird names to teach them impulse control because evidence shows that kids with unusual names learn not to react when their peers tease them. Conley tries a placebo on his son when the school wants to medicate him for ADHD, because studies prove the placebo effects are almost as big as those of the actual drugs.

PARENTOLOGY hilariously reports the results of Conley's experiments as a father, demonstrating that, ultimately, what matters most is love and engagement. He teaches you everything you need to know about the latest literature on parenting — with lessons that go down easy. You'll be laughing and learning at the same time.
Parents Ask, Experts Answer: Nurturing Happy, Healthy Children. Tina Nocera, $28.95

As a parent, you may assume others have it all figured out — that there is some kind of magic decoder ring or secret handshake that will give you the key to parenting. But, if each child is unique, how can there be a one-size-fits-all guide to parenting? Although no one can has it all figured out, Parents Ask, Experts Answer empowers you by offering caring, informed responses from a variety of trusted professionals. By presenting multiple solutions to each challenge, Parents Ask, Experts Answer helps you see that there may be several right answers to a problem. You will be empowered to choose a realistic solution that is right for your family.
A Parent's Guide to Raising Grieving Children: Rebuilding Your Family after the Death of a Loved One. Phyllis Silverman & Madelyn Kelly, $16.95

A comprehensive, thoughtful and commonsense book, A Parent's Guide to Raising Grieving Children offers a wealth of solace, sound advice and hope.
ParentSpeak: What's Wrong with How We Talk to Our Children — and What to Say Instead. Jennifer Lehr, $22.95

A provocative guide to the hidden dangers of "parentspeak" — those seemingly innocent phrases parents use when speaking to their young children.

Imagine if every time you praise your child with "Good job!" you're actually doing harm? Or that urging a child to say "Can you say thank you?" is exactly the wrong way to go about teaching manners? Jennifer Lehr is a smart, funny, and fearless writer. Backing up her lively writing and arguments with research from psychologists, educators, and organizations like Alfie Kohn, Thomas Gordon, and R.I.E. (Resources for Infant Educarers), Ms. Lehr offers a conscious approach to parenting based on respect and love for the child as an individual.
Planting Seeds: Practicing Mindfulness with Children. Thich Nhat Hanh and the Plum Village Community, $40.95

A complete overview of all of Thich Nhat Hanh's practices for children, PLANTING SEEDS is full of hands-on activities to help children and adults relieve stress, increase concentration and confidence, deal with difficult emotions, and improve communication. It includes over 30 full-color illustrations and an audio CD with songs and easy-to-follow practices.
The Portable Pediatrician: Everything You Need to Know about Your Child's Health. William Sears & Martha Sears, et al, $26.49

Imagine you are up at 3:00am with a sick child. Wouldn't it be nice to have expert advice readily at hand to help get you through the night? Encyclopedic in scope, The Portable Pediatrician features timely and practical information on every childhood illness and emergency, including when to call the doctor, what reassuring signs can help you know your child is okay, how to treat your child at home, and much more all in a convenient A-to-Z format.
Positive Parenting: an Essential Guide. Rebecca Eanes, $20.00

Popular parenting blogger Rebecca Eanes believes that parenting advice should be about more than just getting kids to behave. Struggling to maintain a meaningful connection with her two little ones and frustrated by the lack of emotionally aware books for parents, she began to share her own insights with readers online. Her following has grown into a thriving community — hundreds of thousands strong.

In this eagerly anticipated guide, Eanes shares her hard-won wisdom for overcoming limiting thought patterns and recognizing emotional triggers, as well as advice for connecting with kids at each stage, from infancy to adolescence. This heartfelt, insightful advice comes not from an "expert," but from a learning, evolving parent. Filled with practical, solution-oriented advice, this is an empowering guide for any parent who longs to end the yelling, power struggles, and downward spiral of acting out, punishment, resentment, and shame — and instead foster an emotional connection that helps kids learn self-discipline, feel confident, and create lasting, loving bonds.
The Power of Dadhood: How to Become the Father Your Child Needs. Michael Byron Smith, $22.95

The Power of Dadhood encourages men to father with the knowledge that they are vitally important to the futures of their children. National speaker Michael Byron Smith mentors fathers — young and not so young — on the road to Dadhood. By describing the need for better fatherhood, he shows fathers how to be the Dad their children need.
Powered by Girl: a Field Guide for Supporting Youth Activists. Lyn Mikel Brown, $21.00

Drawing from a diverse collection of interviews with women and girl activists, Powered by Girl is both a journalistic exploration of how girls have embraced activism and a guide for adults who want to support their organizing. Here we learn about the intergenerational support behind thirteen-year-old Julia Bluhm when she got Seventeen to go Photoshop free; nineteen-year-old Celeste Montaño, who pressed Google to diversify their Doodles; and sixteen-year-old Yas Necati, who campaigns for better sex education. And we learn what experienced adult activists say about how to scaffold girls' social-change work. Brown argues that adults shouldn't encourage girls to "lean in." Rather, girls should be supported in creating their own movements — disrupting the narrative, developing their own ideas — on their own terms.
The Rabbit Who Wants to Fall Asleep: a New Way of Getting Children to Sleep. Carl-Johan Forssén Ehrlin, $27.95

This innovative bedtime story uses nuanced phrasing and timing to help children relax, and to fall asleep. The tale gives suggestions to the child's unconscious mind to sleep, and can be read for naps and bedtime.
Raising Can-Do Kids: Giving Children the Tools to Thrive in a Fast-Changing World. Richard Rende & Jen Prosek, $22.00

Advice for raising resourceful, resilient, and responsible children–based on the latest child development research.

"Success" is a popular buzzword in discussions about children. But instead of prescribing what success looks like for kids, we should be making sure that they develop the skills they will need to become "doers" — people who proactively seek out what they want in life. Raising Can-Do Kids offers parents hands-on, proven ways to raise kids who embrace the uncertain and challenging adventure that is growing up.
Raising Emotionally Healthy Boys. Michael Reist, $19.99

Raising emotionally healthy children is not just about what we need to do, but what we need to avoid doing.

We all know that repressing our feelings can be damaging, and that emotional repression is an especially prevalent issue among males. From a very young age, boys are socialized to hide their emotions. Girls, on the other hand, are encouraged to learn a much broader range of emotional expression. The long-term repercussions of this imbalance are profound. Many of the problems we face, both as a society and as a species, are directly affected by how we raise our boys. We are all products of nature and nurture combined. The conscious and unconscious lessons we give our children often enhance and improve their human natures, but can sometimes degrade them, too.

As we come to the end of thousands of years of patriarchy, we are being challenged to redefine masculinity. Our boys are lucky to be living in such a time, and luckier when they have adults in their lives who are aware of how their minds function and what they need. If we want to raise men who are strong, confident, and whole in the best sense of these words, then parents around the world urgently need a conversation about what we teach — and don't teach — our boys.
Raising Great Parents: How to Become the Parent Your Child Needs You to Be. Doone Estey, Beverley Cathcart-Ross & Martin Nash, $22.95

An inspiring and eminently practical book, full of guidance, tips, exercises, and the cumulative understanding of three wise and innovative authors. Written in a friendly "we've been there" style.
Raising Human Beings: Creating a Collaborative Partnership with Your Child. Ross Greene, $35.00

Parents have an important task: figure out who their child is — his or her skills, preferences, beliefs, values, personality traits, goals, and direction — get comfortable with it, and then help him or her pursue and live a life that is congruent with it. But parents also want to have influence. They want their kid to be independent, but not if he or she is going to make bad choices. They don't want to be harsh and rigid, but nor do they want a noncompliant, disrespectful kid. They want to avoid being too pushy and overbearing, but not if an unmotivated, apathetic kid is what they have to show for it. They want to have a good relationship with their kids, but not if that means being a pushover. They don't want to scream, but they do want to be heard. Good parenting is about striking the balance between a child's characteristics and a parent's desire to have influence.

Now Dr. Ross Greene offers a detailed and practical guide for raising kids in a way that enhances relationships, improves communication, and helps kids learn how to resolve disagreements without conflict. Through his well-known model of solving problems collaboratively, parents can forgo time-out and sticker charts, stop badgering, berating, threatening, and punishing, allow their kids to feel heard and validated, and have influence. From homework to hygiene, curfews, to screen time, Raising Human Beings arms parents with the tools they need to raise kids in ways that are non-punitive and non-adversarial and that brings out the best in both parent and child.
Raising My Rainbow: Adventures in Raising a Fabulous, Gender Creative Son. Lori Duron, $17.00

RAISING MY RAINBOW is Lori Duron's frank account of her and her family's adventures of distress and happiness raising a gender-creative son. Whereas her older son, Chase, is a Lego-loving, sports-playing boy's boy, her younger son, C.J., would much rather twirl around in a pink sparkly tutu, with a Disney Princess in each hand while singing Lady Gaga's "Paparazzi."

C.J. is gender variant or gender nonconforming, whichever you prefer. Whatever the term, Lori has a boy who likes girl stuff — really likes girl stuff. He floats on the gender-variation spectrum from super-macho-masculine on the left all the way to super-girly-feminine on the right. He's not all pink and not all blue. Written in Lori's uniquely witty and warm voice and launched by her incredibly popular blog of the same name, RAISING MY RAINBOW is an unforgettable story.
Raising a Secure Child: How Circle of Security Parenting Can Help You Nurture Your Child's Attachment, Emotional Resilience, and Freedom to Explore. Kent Hoffman, Glen Cooper & Bert Powell, $20.95

Today's parents are constantly pressured to be perfect. But in striving to do everything right, we risk missing what children really need for lifelong emotional security. Now the simple, powerful "Circle of Security" parenting strategies that Kent Hoffman, Glen Cooper, and Bert Powell have taught thousands of families are available in self-help form for the first time. You will learn:

How to balance nurturing and protectiveness with promoting your child's independence
What emotional needs a toddler or older child may be expressing through difficult behavior
How your own upbringing affects your parenting style — and what you can do about it

Filled with vivid stories and unique practical tools, this book puts the keys to healthy attachment within everyone's reach — self-understanding, flexibility, and the willingness to make and learn from mistakes.
Raising Stress-Proof Kids: Parenting Today's Children for Tomorrow's World. Shelley Davidow, $24.95

Raising Stress-Proof Kids explores the powerful and potentially long-term effects of stress on our children. Most importantly, it offers simple but effective steps that parents can take to minimize the impact of stress at home and at school. These include tools from the author's "Restorative Parenting Toolbox," empowering parents with the necessary skills to:

resolve behavior issues
deal with temper tantrums
resolve sibling rivalries
handle bullying
cope with teenagers testing their independence
navigate the challenges posed by the virtual world, and
provide firm, effective guidance when problems arise
Ready, Set, Breathe: Practicing Mindfulness with Your Children for Fewer Meltdowns and a More Peaceful Family. Carla Naumburg, $23.95

Being a parent is stressful, and when your child has a meltdown, it can be difficult to keep cool, let alone help your child to calm down. Ready, Set, Breathe offers real solutions to help you both deal with stress using everyday mindfulness games, activities, rituals, and habits. Designed for children ages 2-10 years old, this book is fun, engaging, and effective.

As any parent knows, children aren't always receptive to what you say. Parental advice is often ignored or perceived as intrusive; and trying to get your kid to calm down and breathe can turn into an unpleasant power struggle in which you feel powerless and frustrated; and your child can feel nagged or bullied. The good news is that it doesn't have to be this way. In this book, you'll learn to teach mindfulness to your child in the most enjoyable and realistic way possible. You'll also learn skills to help yourself stay calm when your child does act up-especially in public.
Recipes for Play: Creative Activities for Small Hands and Big Imaginations. Rachel Summer & Ruth Mitchener, $22.95

An important part of childhood is being curious and trying out new experiences. What do things taste, feel, smell, sound like? What happens when you add red to blue, mix earth with water, or drop a blob of paint from a great height? These childhood experiments are vital for development and provide hours of entertainment. Recipes for Play contains easy and inexpensive ideas for engaging your child's senses. Many wonderful hours can be spent playing with natural ingredients found in your kitchen cupboard or backyard garden. Make your own face paint in minutes, whip up a batch of oozy slime, create clouds of color with rainbow rice, and so much more.

Sisters Rachel Sumner and Ruth Mitchener have created Recipes for Play for parents and teachers — or anyone with a child in their life — who want to encourage tactile learning but don't want their lives to be controlled by chaos. Each recipe has easy-to-follow instructions for setting up activities and simple steps for cleaning up once the fun is finished.
Reclaiming Conversation: the Power of Talk in a Digital Age. Sherry Turkle, $35.95

Renowned media scholar Sherry Turkle investigates how a flight from conversation undermines our relationships, creativity, and productivity — and why reclaiming face-to-face conversation can help us regain lost ground. Based on five years of research and interviews in homes, schools, and the workplace, Turkle argues that we have come to a better understanding of where our technology can and cannot take us and that the time is right to reclaim conversation. The most human — and humanizing — thing that we do. The virtues of person-to-person conversation are timeless, and our most basic technology, talk, responds to our modern challenges. We have everything we need to start, we have each other.
Redefining Girly: How Parents Can Fight the Stereotyping and Sexualizing of Girlhood, from Birth to Tween. Melissa Atkins Wardy, $18.95

Containing practical, specific parenting advice; strategies for effecting change with educators, store managers, corporations, and more; and tips for challenging and changing the media, this essential guide gives parents the tools they need to fight back against the modern stereotyping and sexualization of young girls. Activist Melissa Wardy shares tangible advice for getting young girls to start thinking critically about sexed-up toys and clothes while also talking to girls about body image issues. She provides tips for creating a home full of diverse, inspiring toys and media free of gender stereotypes, using consumer power to fight companies that make such major missteps, and taking the reins to limit, challenge, and change the harmful media and products bombarding girls. REDEFINING GIRLY provides specific parenting strategies, templates, and sample conversations and includes letters from some of the leading experts in education, psychology, child development, and girls' advocacy.
The Reflective Parent: How to Do Less and Relate More with Your Kids. Regina Pally, $34.95

Figuring out how to raise happy, healthy, and successful kids can be overwhelming. Parents find themselves wading through tons of conflicting advice. Books that outline a "right way" of doing things can leave even the most dedicated caregiver feeling discouraged and inadequate when real life doesn't measure up. An experienced psychiatrist and founder of the Center for Reflective Communities, Regina Pally serves up something totally different in her book. She argues that the key to successful parenting is learning to slow down, reflect, and recognize that there is no one key to doing it right.

The Reflective Parent synthesizes the latest in neuroscience research to show that our brain's natural tendencies to empathize, analyze, and connect with others are all we need to be good parents. Each chapter weaves together discussions of specific reflective parenting principles like "Tolerate Uncertainty" and "Repair Ruptures" with engaging explanations of the science that backs them up. Brief "Take Home Lessons" at the end of each chapter and vivid examples of parents and children putting the principles into action make this a highly readable, practical guide for anyone looking to build loving, lasting relationships with their kids.
Reflective Parenting: a Guide to Understanding What's Going On In Your Child's Mind. Alistair Cooper & Sheila Redfern, $42.95

Have you ever wondered what's going on in your child's mind? This engaging book shows how reflective parenting can help you understand your children, manage their behaviour and build your relationship and connection with them. It is filled with practical advice showing how recent developments in mentalization, attachment and neuroscience have transformed our understanding of the parent-child relationship and can bring meaningful change to your own family relationships.

Alistair Cooper and Sheila Redfern show you how to make a positive impact on your relationship with your child, starting from the development of the baby's first relationship with you as parents, to how you can be more reflective in relationships with toddlers, children and young people. Using everyday examples, the authors provide you with practical strategies to develop a more reflective style of parenting and how to use this approach in everyday interactions to help your child achieve their full potential in their development; cognitively, emotionally and behaviourally.

Reflective Parenting is an informative and enriching read for parents, written to help parents form a better relationship with their children. It is also an essential resource for clinicians working with children, young people and families to support them in managing the dynamics of the child-parent relationship. This is a book that every parent needs to read.
Regulating Screens: Issues in Broadcasting and Internet Governance for Children. André Caron & Ronald Cohen, $24.95

The digital age has carried with it a tsunami of change. Children who have grown up with the delivery platforms that are a part of that change are now able to absorb more and more unregulated media on their own, often without any supervision. Bedroom computers, tablets, and smart phones provide private, individualized access to all kinds of content that may not be suitable for children. What rules and regulations exist to counter this potentially threatening environment?

In REGULATING SCREENS, André Caron and Ronald Cohen examine how governments and non-governmental organizations have been doing their part to make television and the Internet safer for children. In practical terms, they provide parents, educators, and politicians with an up-to-date inventory of the existing laws, codes, and standards in Canada, as well as information on who administers them and how they can be accessed. Given the Internet's global reach, Caron and Cohen also describe access controls in place in the United States, Australia, the United Kingdom, and the European Union.
Safe Kids, Smart Parents: What Parents Need to Know to Keep Their Children Safe. Rebecca Bailey & Elizabeth Bailey, $17.00

Whether their children are six or sixteen, whether they live in a rural town, suburb, or a bustling city, all parents worry about threats — from cyber-bullying to exploitation and abduction. What should they tell their children and when? What practical steps can they take to reduce the risks and keep their kids safe? SAFE KIDS, SMART PARENTS gives easily understood, easily followed answers. From abduction to abuse, the book explains how parents can speak to their kids about troubling topics while building their self-esteem and teaching them how to protect themselves. A smart, comprehensive, and easy-to-read resource, SAFE KIDS, SMART PARENTS is the most important book a parent can own.
Safety Starts at Home: the Essential Childproofing Guide DVD. InJoy Videos, $39.99 Note: InJoy DVDs are for Home Use Only; and for sale only within Canada. All other users can contact Parentbooks for more information

Fire Safety
Burn Hazards
Choking, Strangulation, Suffocation Hazards
The Safe Baby
Preventing Falls
Drowning Prevention
Poison Patrol
Hazards in the Air
Preparing for Emergencies
Room-by-Room Safety Checklist
Scientific Parenting: What Science Reveals about Parental Influence. Nicole Letourneau, $24.99

Combining the expertise of its author — a celebrated expert in parent-infant mental health and mother of two — with the latest findings in gene-by-environment interactions, epigenetics, behavioural science, and attachment theory, SCIENTIFIC PARENTING describes how children's genes determine their sensitivity to good or bad parenting, how environmental cues can switch critical genes on or off, and how addictive tendencies and mental health problems can become hardwired into the human brain. The book traces conditions as diverse as heart disease, obesity, and depression to their origins in early childhood. It brings readers to the frontier of developmental research, unlocking the fascinating scientific discoveries currently hidden away in academic tomes and scholarly journals. Above all, SCIENTIFIC PARENTING explains why parenting really matters and how parents' smallest actions can transform their children's lives.
Secrets of the Nanny Whisperer: a Practical Guide for Finding and Achieving the Gold Standard of Care for Your Child. Tammy Gold, $18.00

Finding the right caregiver can be one of the most life-changing decisions a parent makes. Whether it's a kindly neighbor for the weekday latchkey hours, a teenage babysitter one night a week, or a full-time professional nanny, the right caregiver can enrich a child's world and literally grow her brain. Hire the wrong one, and this person could cause developmental delays and stress for the entire family.

Knowing the impact caregivers have on children coupled with the unregulated often unknown world of in-home childcare workers, Gold has devoted her professional career, and now this book, to helping parents navigate through this important–and woefully overlooked–process. She arms parents with invaluable tools, tips, and insider secrets to finding the perfect caregiver-family match.

In addition to saving hours and energy, Parents will also discover as much about parenting as they will about finding a nanny. Secrets of the Nanny Whisperer is chock-full of parenting gems about children's developmental stages, ways to nurture and stimulate the child, and essential strategies for maintaining harmonious and high-functioning parent-child-caregiver relationships. This book is a must read for parents who want to create a happier, healthier and safer childcare experience for their child.
Secrets of an Organized Mom. Barbara Reich, $28.99

From the overflowing closets to the chaotic play areas, this is a room-by-room guide to decluttering and streamlining your home for a happier family life.
Self-Reg: How to Help Your Child (and You) Break the Stress Cycle and Successfully Engage with Life. Stuart Shanker, $34.00

There is no such thing as a bad kid. According to world-renowned psychologist Stuart Shanker, even the most frustrating, annoying or troubling behaviour has an explanation. That means there is a way to make things better.

Shanker's research has shown that for every child and every adult the ability to thrive — to complete tasks, form friendships, learn, and even love — depends on being able to self-regulate. In the past twenty years neurobiological research has been showing us a lot about brain states, and what is clear now is that the ability to self-regulate in response to stress is central. There are dramatic consequences to looking at a child's behaviour through the lens of self-regulation. Above all it discards the knee-jerk reaction that a child who is having trouble paying attention, controlling his impulses, or who gives up easily on a difficult task, is somehow weak or lacks self-discipline, or is not making a great enough effort to apply himself.

According to Shanker, the ability to deal effectively with stress is limited, though. Like a tank of gas, our energy reserves eventually dwindle, leaving a kid — or an adult — simply unable to control his or her impulses. And what draws down our reserves? Excessive stress. Stress of all kinds, from social anxiety to an uncomfortable chair. Reduce the stress loads, and problems quickly dissipate. Dr. Shanker offers practical, prescriptive advice for parents — giving them concrete ways to develop their own self-regulation skills and teach their children to do the same.
Setting Limits — Discipline that Works. Clear and sensible approaches to negative behavior. $16.95, audio CD

These lively and informative recordings will give you the skills and tools you need to be a better parent.

Thousands of families have found they can dramatically improve the level of family co-operation, respect and closeness in their families thanks to the parenting skills they have learned from Beverley Cathcart-Ross and Gill Deacon. Each recording is packed with 60 minutes or more of practical solutions, tools, examples, and the language so important to being a positive leader for your children.

Other audio CDs in this series:

What's Your Style — Too tough or too permissive? $16.95
Self-Esteem — Encouragement skills that bring out the best in you and your family. $16.95
Who's the Boss — Solutions for defiance, dawdling and other power struggles. $16.95
Keeping the Peace — How to work cooperatively with your child. $16.95
SEX is a Funny Word: a Book about Bodies, Feelings, and YOU. Cory Silverberg & Fiona Smyth. $23.95

A comic book for kids that includes children and families of all makeups, orientations, and gender identities, Sex Is a Funny Word is an essential resource about bodies, gender, and sexuality for children ages 8 to 10 as well as their parents and caregivers. Topics covered include:

What is sex?
Privacy, safety, and respect
Boundaries regarding nudity, talking about sex, and touch
Assigned sex, gender identity, and gender roles
Names and functions of body parts
Talking about the word "sexy"
Protecting yourself against unwanted sexual touch and abuse
Crushes, love, and sexy feelings

Much more than the "facts of life" or "the birds and the bees," Sex Is a Funny Word opens up conversations between young people and their caregivers in a way that allows adults to convey their values and beliefs while providing information about boundaries, safety, and joy. Sex Is a Funny Word is the first sex education book for this age group that is inclusive of lesbian, gay, and bisexual experience as well as gender creative and gender nonconforming children.
A Short Introduction to Helping Young People Manage Anxiety. Carol Fitzpatrick, $25.95

Anxiety is an increasingly common problem in young people, but there are many different causes and types, and it can be difficult to know where to start in order to understand it and know how best to help.

This easy-to-read guide provides information about the different types of anxiety and why some young people experience anxiety, and is full of advice and tips on how to help and support young people. As well as common types of anxiety such as generalised anxiety disorder and social anxiety disorder, it also covers issues or disorders that can occur alongside anxiety such as depression, self-harm and obsessive compulsive disorder. Case studies feature throughout the book to illustrate real-life situations, and the book includes self-help tips for young people to help them manage their anxiety.

This is an ideal short introduction to anxiety in young people, and how to help and support young people to manage and cope with anxiety.
Simplicity Parenting: Using the Extraordinary Power of Less to Raise Calmer, Happier and More Secure Kids. Kim John Payne, $19.00

Simplicity Parenting teaches parents how to worry less — and how to enjoy more. For those who want to slow their children's lives down but don't know where to start, Payne offers both inspiration and a blueprint for change. By doing less and trusting more, parents can create a sanctuary that nurtures children's identity, well-being, and resiliency as they grow — slowly — into themselves. A manifesto for protecting the grace of childhood, Simplicity Parenting is an eloquent guide to bringing new rhythms to bear on the lifelong art of parenting.
Sitting Still Like a Frog: Mindfulness Exercises for Kids (and Their Parents). Eline Snel, $19.95

Simple mindfulness practices to help your child deal with anxiety, improve concentration, and handle difficult emotions. The accompanying CD has guided meditations to help children calm down, manage anger, fall asleep easily, and generally become more patient and aware.
Slouching Toward Adulthood: How to Let Go So Your Kids Can Grow Up. Sally Koslow, $17.00

Parents once dreamed of dropping their prodigies at first-choice colleges and sighing with relief at a job well done. Nowadays, though, mothers and fathers are stressing about whether Jessica or Josh will boomerang back after graduation — and still be there years later. Panicked after reading that 28 is the new 19, Sally Koslow — journalist and mother — searched for answers. SLOUCHING TOWARD ADULTHOOD is a heartfelt cri de coeur that can help families negotiate life around the unexpectedly crowded dining tables for years to come.
Sneaky Fitness: Fun, Foolproof Ways to Slip Fitness into Your Child's Everyday Life. Missy Chase Lapine & Larysa Didio, $25.00

Sneaky strategies for fitting in more exercise and calorie-burning activities into their child's daily routine, including:

Age-appropriate exercises and games to get any resistant little exerciser up and moving (with targeted chapters for preschoolers, grade-school kids and 'tweens)
Tips on specific toys and games that encourage exercise
More healthy (and sneaky) recipes for fueling newly-active kids
SOCIALSKLZ:- ) for Success: How to Give Children the Skills They Need to Thrive in the Modern World. Faye de Muyshondt, $18.50

With the world of technology advancing and face-to-face communication becoming less common, it is no wonder the many "manner" and "etiquette" books fall short of reaching young people who are fully enveloped in a digital age. Faye de Muyshondt's SOCIALSKLZ:-) FOR SUCCESS is not only relevant, touching on topics of email, social networking, cyberbullying, and smartphones, but also breathes life into the basics: how to speak, shake hands, make conversation, and behave in all social settings. Although they are not typically taught in school, research has shown that teaching these skills increases academic scores. The book takes de Muyshondt's highly successful workshop and brings it to the homes of millions in this fun and interactive guidebook designed to direct parents in teaching kids the skills necessary for success without being perceived as a "nag."
Someone Really Oughta Tell You: Life Strategies for Young Adults and Life Renovators. Di Gibson, $29.95

Have you ever wished that someone would tell you how to manage the day-to-day details of your life? Give you practical tips and realistic strategies for making your life easier? Talk to you about how to manage your finances, relationships, work life? And what about finding a place to live? Taxes? Insurance? SOMEONE REALLY OUGHTA TELL YOU is a down-to-earth guide for young adults (and anyone else who needs a boost) that tells you what you need to know. Straight up.

WHY THIS BOOK?

It's full of practical, pared down, easy-to-implement tips that work
It acknowledges that your time and patience are finite
It comes in readily chewable chunks from which you can pick and choose
It helps with the how, not just the what-to-do
It's designed to help you live life on your terms
And, like the author, it's slightly irreverent

IT WILL HELP YOU:

Sort through your priorities
Improve your decision-making strategies
Figure out your strengths and manage your weaknesses
Design and implement - or renovate - your goals
Get a better handle on your day, week, year, your life
Better steer your money so that you get more joy and benefit from it
Learn how to better protect You and Yours
And how to improve your happiness, influence, and resilience
Sometimes Just One Is Just Right. Gayle Byrne & Mary Haverfield, $15.95

Being an only child has its ups and downs. This story, told through the eyes of an energetic boy, explores what it's like to be an only child. Sometimes it's lonely, sometimes it's fun, but most of all it can be just right!
The Spiritual Child: The New Science on Parenting for Health and Lifelong Thriving. Lisa Miller, $22.99

In The Spiritual Child, psychologist Lisa Miller presents the next big idea in psychology: the science and the power of spirituality. Combining cutting-edge research with broad anecdotal evidence from her work as a clinical psychologist to illustrate just how invaluable spirituality is to a child's mental and physical health, Miller translates these findings into practical advice for parents, giving them concrete ways to develop and encourage their children's — as well as their own — well-being. In this provocative, conversation-starting book, Dr. Miller presents us with a pioneering new way to think about parenting our modern youth.
Spit That Out! The Overly Informed Parent's Guide to Raising Healthy Kids in the Age of Environmental Guilt. Paige Wolf, $16.95

From BPA in baby bottles and asbestos in crayons to misleading "natural" labels — it can despair even the most steadfast parent. Lighthearted yet authoritative, Spit That Out! cuts through the information overload, sorts cloth from disposable, and empowers readers to make simple but impactful changes.

Hot-button topics include food, toys, breast milk and diapers, clothing, the hidden toxins in schools, and how to spot green-washing from a mile away. Bursting with valuable advice on green vacations, how to handle unsupportive friends and family, and how to be green on a budget.
The Straight Talk on Parenting: a No-Nonsense Approach on How to Grow a Grown-Up. Vicki Hoefle, $19.25

Parents these days are under a great deal of pressure to be "perfect." From psychologists to social scientists, journalists to weekend bloggers, everyone has an opinion about the do's and don'ts for raising healthy, well-adjusted — and let's not forget, polite — children in today's fast-paced world. Where does this leave parents? Too often, lacking in confidence, ill equipped, and overwhelmed.

Parenting expert Vicki Hoefle makes the bold claim that it's time for parents to get off the perfection path and get back to the real job of parenting: to grow a grown-up. In this no-nonsense parenting guide, Hoefle draws upon twenty-five years of experience with helping parents see the big picture and sidestep what she calls the "detail drama" that too often trumps everyday life with our kids. Parents learn more than just strategies; they learn a methodology that allows them to help their toddlers build a strong foundation for success in adulthood.
Strengths Based Parenting: Developing Your Children's Innate Talents. Mary Reckmeyer, $30.99

Unlike many parenting books, Strengths Based Parenting focuses on identifying and understanding what your children are naturally good at and where they thrive — not on their weaknesses. The book also helps you uncover your own innate talents and effectively apply them to your individual parenting style.

You'll find stories, examples and practical advice as well as a strengths assessment access code for parents and one for kids, so you can take the first step to discovering your innate talents and those of your children. Grounded in decades of Gallup research on strengths psychology, Strengths Based Parenting shows you how to uncover your kids' top talents and your own, guiding you to more fulfilling, productive and happy lives.
Stressed Out! For Parents: How to Be Calm, Confident & Focused. Ben Bernstein & Michelle Packard, $19.95

Parenting is one of the most stressful fulltime jobs around. School, lessons, sports, homework, hormones, dinner, dishes. Parents want to know how to be calm and enjoy these wonder years. Dr. Ben Bernstein, celebrated performance coach for CEOs, professional athletes, and musicians, takes on parents this time around in his book Stressed Out! For Parents. Focusing on his nine steps to optimize performance during stressful situations, Dr. B. teaches parents in clear, entertaining, and thoughtful writing how to be calm, confident, and focused in all that they do. So, say good-bye to anxiety and optimize your parenting performance today.
Sulky, Rowdy, Rude? Why Kids Really Act Out and What to Do about It. Bo Hejlskov Elvén & Tina Wiman, $19.95

Children can go through difficult phases — this is a natural part of growing up. Conflicts and arguments are nothing exceptional, but rather a part of everyday family life. The authors of this practical and imaginative book show how parents can create consistent and effective structures, methods and responses, so that children can learn for themselves how to practise self-control and cooperation in a secure environment where they both belong and have autonomy.

Based on years of experience working with children, including those with special needs, the authors structure their methods around the low arousal approach. With many creative suggestions and real-life examples, this book has the potential to change family life for the better forever.
Sweet Sleep: Nighttime and Naptime Strategies for the Breastfeeding Family. Diane Wiessinger, Diana West, Linda J Smith & Teresa Pitman, $24.00

It's 4 A.M. You've nursed your baby five times throughout the night. You're beyond exhausted. But where can you breastfeed safely when you might fall asleep? You've heard that your bed is dangerous for babies. Or is it? Is there a way to reduce the risk? Does life really have to be this hard? No, it doesn't. Sweet Sleep is within reach. This invaluable resource will help you sleep better tonight in under ten minutes with the Quick Start guide — and sleep safer every night with:

the Safe Sleep Seven checklist
sort out the facts and fictions of bedsharing and SIDS
learn about normal sleep at every age and stage, from newborn to new parent
direct your baby toward longer sleep when he's ready
tailor your approach to your baby's temperament
uncover the hidden costs of sleep training and "cry it out" techniques
navigate naps at home and daycare
handle concerns from family, friends, and physicians
enjoy stories and tips from mothers like you
make the soundest sleep decisions for your family and your life

Sweet Sleep is the first and most complete book on nights and naps for breastfeeding families. It is mother-wisdom, reassurance, and a how-to guide for making sane and safe decisions on how and where your family sleeps, backed by the latest research.
Teach Your Children Well: Why Values and Coping Skills Matter More Than Grades, Trophies, or "Fat Envelopes". Madeline Levine, $17.99

Psychologist Madeline Levine brings together cutting-edge research and 30 years of clinical experience to explode once and for all the myth that good grades, high test scores, and college acceptances should define the parenting endgame. TEACH YOUR CHILDREN WELL is a toolbox for parents, providing information, relevant research and a series of exercises to help parents clarify a definition of success that is in line with their own values as well as their children's interests and abilities. TEACH YOUR CHILDREN WELL is a must-read for parents, educators, and therapists looking for tangible tools to help kids thrive in today's high-stakes, competitive culture.
The Teachable Minute: the Secret to Raising Smart & Appreciative Kids. Connie Hebert, $19.95

Every day there are golden opportunities to teach your kids about the small — and big — things in life. THE TEACHABLE MINUTE shows parents how to recognize those moments. Taking advantage of them can lead to lifelong learning, and enhance your time with your kids in memorable ways for everyone.
Teaching Kids to Think: Raising Confident, Independent & Thoughtful Children in an Age of Instant Gratification. Darlene Sweetland & Ron Stolberg, $20.99

Today's kids don't know how to read a map. They can Google the answer to any question at lightning speed. If a teen forgets his homework, a quick call to mom or dad has it hand-delivered in minutes. Fueled by the rapid pace of technology, the Instant Gratification Generation not only expects immediate solutions to problems — they're more dependent than ever on adults. Today's kids are being denied opportunities to make mistakes, and more importantly, to learn from them. They are being taught not to think.

In Teaching Kids to Think, Dr. Darlene Sweetland and Dr. Ron Stolberg offer insight into the social, emotional, and neurological challenges unique to this generation. They identify the five parent traps that cause adults to unknowingly increase their children's need for instant gratification, and offer practical tips and easy-to-implement solutions to address topics relevant to children of all ages.

A must-read for parents and educators, Teaching Kids to Think will help you understand where this sense of entitlement comes from — and how to turn it around in order to raise children who are confident, independent, and thoughtful.
Tell Me a Story in the Dark: a Guide for Creating Magical Bedtime Stories for Young Children. John Olive, $26.95

Tonight, don't read your child a story. Instead, dim the light, lie down, and create storytelling magic. Weave a spell that will enchant your child. Written by an award-winning playwright, Tell Me A Story In The Dark provides you with every tool you need to tell great and entertaining stories. In a time when parents want to spend more quality time with their children, Tell Me A Story In The Dark:

Shows you how to prepare and tell a story
Communicates the enormous benefits — ending the bedtime battle of wills, building vocabulary, making room for effective parenting moments
Provides a treasure trove of stories that parents (and grandparents) can adapt for their children
Teaches you how to make up and tell your own stories
10 Days to a Less Defiant Child: the Breakthrough Program for Overcoming Your Child's Difficult Behavior, 2nd Edition. Jeffrey Bernstein, $21.50

Occasional clashes between parents and children are not uncommon, but when defiant behavior — including tantrums, resistance to chores, and negativity — becomes chronic, it causes big problems within the family. In 10 Days to a Less Defiant Child, family and child psychologist Dr. Jeffrey Bernstein shares a groundbreaking ten-day program to help parents understand their child's behavior and regain control of their household.

In this updated edition, parents will learn how to face new challenges, including defiance resulting from excessive technology use (even to the point of addiction) and the stress of modern family life. Dr. Bernstein explains what causes defiance in kids and why it's so destructive to the family, then offers parents a step–by–step guide on how to reduce conflict and end upsetting behaviors.
Tender Topics: Picture Books about Childhood Challenges. Dorothy Stoltz, Elaine Czarnecki, Buff Kahn & the American Library Association, $21.95

A reading specialist, an outreach librarian, and a children's librarian combine their considerable expertise in this essential guide for parents that brings reading, early literacy, child development issues, and picture books together. Advising parents who are wondering how to talk to their young child about difficult topics such as death, loneliness, or fear, this authoritative collection of appropriate picture books makes broaching the subject easier. Arranged by topic, this annotated listing includes more than 300 high-quality, carefully selected picture books that are ideal for opening discussion about tender topics and establishing bonds between generations that can help parents and children better weather the challenges families face every day.
Thicker Than Blood: Adoptive Parenting in the Modern World. Marion Crook, $18.95

Thicker Than Blood is a comprehensive yet down-to-earth look at adoptive parenting in the twenty-first century. Author Marion Crook's family includes two adopted sons; in her experience, adoptive parents need to acquire skills, knowledge, and a good sense of humour in order to deal with the emotional upheavals of raising adopted children.

The book looks at all facets of adoption, including its dark history over the past 100 years when it was seen as a lower-class option for desperate parents, or when children were taken from single mothers against their will. Today, adoption is much more open-minded ― LGBT adoptive parents and adoptive single parents are now commonplace ― yet challenges linger, from adoptive children suffering from PTSD to those dealing with issues of anger and abandonment. Marion Crook gently takes adoptive parents through the process of adoption from childhood to adulthood, helping to demystify the experience with compassion and reassurance.

Meticulously researched but refreshingly free of academic jargon, Thicker Than Blood will enlighten and empower adoptive parents and those who work with adopted children alike.
Think Like a Baby: 33 Simple Research Experiments You Can Do at Home to Better Understand Your Child's Developing Mind. Amber Ankowski & Andy Ankowski, $19.95

Raising a baby is joyful, amazing... and ridiculously difficult. But with some insight into what's actually going on inside your little one's head, your job as a parent can become a little bit easier — and a lot more fun. In Think Like a Baby, coauthors Amber and Andy Ankowski — The Doctor and the Dad — show parents how to re-create classic child development experiments using common household items.

These simple step-by-step experiments apply from the third trimester through age seven and beyond and help parents understand their children's physical, cognitive, language, and social development. Amazed parents won't just read about how their kids are behaving, changing, and thinking at various stages, they'll actually see it for themselves while interacting and having fun with them at the same time.
This Is Ridiculous This Is Amazing: Parenthood in 71 Lists. Jason Good, $17.95

Blogging sensation and family man Jason Good delivers a laugh-out-loud reminder that everything is easier and more fun when approached with a sense of humor — especially parenting. Each list captures a perfect (or perfectly terrible) aspect of parenthood while wholeheartedly embracing every moment: "You Deserve a Break" offers ideas for downtime, such as giving blood and untangling cords, while "Self-Help from a Three-Year-Old" collects such wisdom as "If you fall down, stay down. Someone will pick you up eventually." Sweet, sincere, and oh-so-true, this is the ideal gift for parents who could use a laugh. And isn't that every single one of them?
To Change a Mind: Parenting to Promote Maturity in Teenagers. John McKinnon, $32.95

Using case studies gathered from his years helping parents with troubled adolescents, the author explores the ways that adolescent development can be derailed in today's complex culture and how parents can prevent this from happening in the first place. Dr. McKinnon writes about how parents need to recognize their children as individuals, with their own feelings and opinions, as they start to establish their separate identities as young people and begin to negotiate their way through high school and beyond. He also makes clear that parents must continue to establish limits.

Packed with examples and sensible and practical advice for parents of pre-teens and teenagers, To Change a Mind is an essential guidebook for parents seeking to make their lives — and the lives of their children — richer and more fulfilling, as the family navigates together the potentially treacherous seas of adolescence.
Transitions of the Heart: Stories of Love, Struggle and Acceptance by Mothers of Transgender and Gender Variant Children. Edited by Rachel Pepper, $22.95

TRANSITIONS OF THE HEART is the first collection to invite mothers of transgender and gender variant children to tell their own stories. Often "transitioning" socially and emotionally alongside their children, parents have their own parallel process to work through, and few resources to depend on. Editor Rachel Pepper has gathered voices of women from all walks of life, with children ranging in age from six to sixty, to share their experiences. These mothers have learned how to advocate for their children and themselves. By speaking out here, they are blazing a brave trail for others to follow.
Two Homes One Childhood: a Parenting Plan to Last a Lifetime. Robert Emery, $35.00

Huge numbers of children are affected by separation, divorce, cohabitation breakups, and childbearing outside of marriage. These children have two homes. But their parents have only one chance to protect their childhood. Building on his 2004 book The Truth About Children and Divorce and a strong evidence base, including his own research, Emery explains that a parenting plan that lasts a lifetime is one that grows and changes along with children's — and families' — developing needs. Parents can and should work together to renegotiate schedules to best meet the changing needs of children from infancy through young adult life.
uKloo Early Reader Treasure Hunt Game. $16.95 (ages 4 and up)

uKloo is an early literacy game that makes reading fun, builds confidence and promotes independence. With three levels of achievement for early readers, it builds sight reading and research skills and provides the basics of sentence structure. Fun and easy to play, uKloo will have your child reading — and loving it!
The Ultimate Step-by-Step Kid's First Cookbook: Delicious Recipe Ideas For 5-12 Year Olds, From Lunch Boxes And Picnics To Quick And Easy Meals, Sweet Treats, Desserts, Drinks And Party Food. Nancy McDougall, $16.99

Every kid can learn to cook with this lively, clear and comprehensive cookbook, with 750 step-by-step pictures showing exactly how to create 150 tasty dishes.
Understanding Your Child: an A-Z Psychological Handbook. Mavis Klein, $21.95

UNDERSTANDING YOUR CHILD is an A-Z guide to the psychology of parenting. It covers over 175 key topics, from adolescence and working mums to thumb-sucking, dyslexia and discipline, in an easily accessible and reassuring way. Also included are overviews of the important issues for each developmental stage: birth to six months, six months to a year, one to three years, three to six, six to twelve, twelve to sixteen and over.
Untying Parent Anxiety (Years 5–8): 18 Myths that Have You in Knots — And How to Get Free. Lisa Sugarman, $23.99

In Untying Parent Anxiety, nationally syndicated humor columnist and author Lisa Sugarman reminds us that our kids aren't supposed to be perfect. (And neither are we.) They're going to screw up, make mistakes, and lose their way. And as soon as we embrace the idea that parenthood is not a straight line, we unlock everyone's full potential.

Drawing on her life as the perfectly imperfect mother of two daughters and more than a decade of working in the school system, Sugarman deconstructs some of the biggest myths facing parents and offers advice and strategies to help soothe anxious moms and dads. Cycling through everything from friend drama and separation anxiety to playing nice and emotional development, Untying Parent Anxiety is a funny but honest journey through the most common stages of raising kids that reinforces that parenthood is a beautiful, imperfect work in progress.
The Vaccine-Friendly Plan: Dr. Paul's Safe and Effective Approach to Immunity and Health, from Pregnancy through Your Child's Teen Years. Paul Thomas & Jennifer Margulis, $24.00

An accessible and reassuring guide to childhood health and immunity from a pediatrician who's both knowledgeable about the latest scientific research and respectful of a family's risk factors, health history, and concerns.

In The Vaccine-Friendly Plan, Paul Thomas, M.D., presents his proven approach to building immunity: a new protocol that limits a child's exposure to aluminum, mercury, and other neurotoxins while building overall good health. Based on the results from his pediatric practice of more than eleven thousand children, as well as data from other credible and scientifically minded medical doctors, Dr. Paul's vaccine-friendly protocol gives readers

recommendations for a healthy pregnancy and childbirth
vital information about what to expect at every well child visit from birth through adolescence
a slower, evidence-based vaccine schedule that calls for only one aluminum-containing shot at a time
important questions to ask about your child's first few weeks, first years, and beyond
advice about how to talk to health care providers when you have concerns
the risks associated with opting out of vaccinations
a practical approach to common illnesses throughout the school years
simple tips and tricks for healthy eating and toxin-free living at any age

The Vaccine-Friendly Plan presents a new standard for pediatric care, giving parents peace of mind in raising happy, healthy children.
Vitamin N: 500 Ways to Enrich the Health & Happiness of Your Family and Community. Richard Louv, $23.95

From Richard Louv, the bestselling author who defined the term "nature-deficit disorder," Vitamin N (for "nature") is a complete prescription for connecting with the power and joy of the natural world right now, Vitamin N is a practical guidebook for the whole family, offering parents eager to share nature with their kids tips, activities, and ideas for young and old alike.
Waking Up: a Parent's Guide to Mindful Awareness and Connection. Raelynn Maloney, $20.95

Practice the MindfulWay of aware parenting and strengthen your relationship with your child.
We All Have Different Families. Melissa Higgina, $9.95

Who is in your family? Let's share and celebrate what makes each family special!
Welcome to the Family. Mary Hoffman & Ros Asquith, $19.99

How did you arrive in your family? Have you got a mom and a dad, or a step-mom, or foster parents, or maybe two dads or two moms? Find out about the many different ways of making a family. Maybe you can find one just like yours.

This book takes one element of The Great Big Book of Families — the arrival of new members into a family — and explores all the different ways a baby or child can become part of a family. The book includes natural birth within a nuclear family, adoption, fostering, same sex families and many other aspects of bringing babies or children into a family. This is a unique information book, with an important and positive message — every family is different and every family is equally valid and special, no matter how or when the children arrive.
Welcome to Your Child's Brain: How the Mind Grows from Conception to College. Sandra Aamodt & Sam Wang, $17.00

How children think is one of the most enduring mysteries-and difficulties-encountered by parents. In an effort to raise our children smarter, happier, stronger, and better, parents will try almost anything, from vitamins to toys to DVDs. But how can we tell marketing from real science? And what really goes through your kid's growing mind-as an infant, in school, and during adolescence?

Neuroscientists Sandra Aamodt and Sam Wang explain the facets and functions of the developing brain, discussing salient subjects such as sleep problems, language learning, gender differences, and autism. They dispel common myths about important subjects such as the value of educational videos for babies, the meaning of ADHD in the classroom, and the best predictor of academic success (hint: It's not IQ ). Most of all, this book helps you know when to worry, how to respond, and, most important, when to relax. Welcome to Your Child's Brain upends myths and misinformation with practical advice, surprising revelations, and real, reliable science. It's essential reading for parents of children of any age, from infancy well into their teens.
Welcoming a New Brother or Sister through Adoption. Arleta James, $29.95

Adoption is a big step which change the whole dynamics of the family. It is crucial that parents understand the impact it has when new sibling relationships are forged and an adoptee becomes a part of the family. WELCOMING A NEW BROTHER OR SISTER THROUGH ADOPTION is a comprehensive yet accessible guide that describes the adoption process and the impact of adoption on every member of the family, including the adopted child. It prepares families to have realistic expectations and equips them with knowledge to deal with a host of situations that may arise, addressing difficult questions head-on, and exploring solutions in detail. All this is accompanied with real life stories and direct quotes from children, which make it a realistic and insightful resource. This book is vital reading for adoptive families and professionals who work with them including social workers, counselors and psychologists.
Well Played: the Ultimate Guide to Awakening Your Family's Playful Spirit. Meredith Sinclair, $24.99

In our age of digital addiction, many of us have lost our ability to be spontaneous. More parents are complaining that they no longer even remember how to play with their children, or their spouse, and even with their own friends. In Well Played, Meredith Sinclair helps families relearn what used to come naturally and shows how to find happiness through play. For children, playing comes naturally, or at least it used to. But today that kind of easy-going fun is harder to come by, for both kids and their parents. With hectic lifestyles and constant technology overload, families have simply forgotten how to play. The solution? Relearn how to integrate fun and creative play into our day-to-day lives.

Packed with fun and engaging line drawings, entertaining DIY projects, and hundreds of lists and tips on capturing the game-changing joy of goofing off, Well Played is an indispensable guide for families to incorporate quality fun and playtime into our daily lives.
What Makes a Baby? A Book for Every Kind of Family and Every Kind of Kid. Cory Silverberg, illustrated by Fiona Smyth, $16.95

This amazing, wonderful, delightful book tells the story of where babies come from. While it doesn't include any information on sexual intercourse, donor insemination, fertility treatments, surrogacy or adoption, it does give the facts of how babies are made in the most open, accurate and inclusive manner imaginable. A book to be shared and cherished.
When You're About to Go Off the Deep End, Don't Take Your Kids With You. Kelly Nault, $19.99

A step-by-step guide to permanently eliminate chaos and frustration in your home and unleash the "ultimate mom" within you.
Where's the Mother? Stories from a Transgender Dad. Trevor MacDonald, $21.99

In a time when to most people "pregnancy" automatically means "motherhood," what is it like to get pregnant, give birth, and breastfeed a child — all while being an out transgender man?

When Trevor MacDonald decided to start a family, he knew that the world was going to have questions for him. Luckily for the reader, Trevor responds with grace and humour. His stories convey the intimate and sometimes surprising realities of the transgender parenting experience. This memoir is a book about being a breastfeeding parent and a transgender man, and the many beautiful, moving, and difficult ways these two identities collide.
The Wonder Weeks. Hetty van de Rijt & Frans Plooij, $29.95

How to stimulate the most important developmental weeks in your baby's first 20 months, and turn these ten predictable, great, fussy phases into magical leaps forward!

See the world through your baby's perspective
Learn how to encourage each leap foreword
Help your baby with the three C's of fussy behavior Cranky, Clingy, Crying
Know which games and toys are best during each key week
Use calendars, charts and checklists to make sense of their behavior
Week-by-week guide to baby's behavior
Yoga for Children: 200+ Yoga Poses, Breathing Exercises, and Meditations for Healthier, Happier, More Resilient Children. Lisa Flynn, $21.75

YOGA FOR CHILDREN will encourage your child to learn about yoga with an attentive, at-home instructor - you! Even if you are new to the practice, author, mom, and children's yoga expert Lisa Flynn will guide you and your child through more than 200 yoga poses, meditations, and activities that are suitable for children between the ages of two and twelve. Complete with full-color photographs, instructional scripts, and pose modifications, YOGA FOR CHILDREN will help build your child's confidence, self-awareness, and focus while strengthening your connection, one yoga session at a time.
Your Child in the Hospital: a Practical Guide for Parents. Nancy Keene, $17.95

No parent likes to think about their child having to go to the hospital. But it happens––more than 3 million children are hospitalized each year in the United States. Whether a child needs stitches, outpatient surgery, or a long stay in the hospital, Your Child in the Hospital describes how parents can make the most of the facilities, liven up the atmosphere, and even have some fun. It explains how to:

Prepare your child
Cope with procedures
Plan for surgery
Communicate with doctors
Deal with bills and insurance

It is also full of sensible tips as well as suggestions about what to pack, helpful books to read beforehand, and even how to get free plane rides for specialty care. Woven throughout the text are dozens of practical and encouraging stories from parents of hospitalized children. When you are packing the stuffed animals and pajamas to take to the hospital, make sure to take this book with you!
Your Child's Path: Unlocking the Mysteries of Who Your Child Will Become. Susan Engel, $17.00

Every parent hopes their child will grow up to be happy, smart, popular, and successful — and as a result, many are anxious and eager to find clues to what their child's future will be. Susan Engel draws on her years of experience as a developmental psychologist, educator, and mother to help parents and teachers identify behaviors that require intervention, while also providing reassurance about those that do not. Unlike many parenting experts, Engel encourages acceptance and perspective. Rambunctious children will calm down as they age and find activities to absorb their intellectual energy. Shy kids don't need to become "un-shy" — they simply need to learn how to reach out to others on a one-to-one level.

Blending stories about real children with new ways of thinking and up-to-the-minute social and clinical research, YOUR CHILD'S PATH is both an absorbing narrative and an indispensable tool that will help restore parents' sanity and put the joy back in child rearing.
Your Self-Motivated Baby: Enhance Your Baby's Social and Cognitive Development in the First Six Months of Life through Movement. Beverly Stokes, $32.49

A hands-on guide for communicating with babies in their first six months and nurturing their physical, social, and cognitive development, Your Self-Motivated Baby shows parents and other caregivers how to interact with very young infants and understand what they are expressing in their movements. Color photographs throughout the book show babies' motivation in play and how subtle interactions build bonding and encourage development. Following advice from author Beverly Stokes, a seasoned developmental movement educator, adults learn how to relate to babies and communicate effectively with them. Beverly Stokes makes it clear that preverbal babies are giving cues for caregiver participation very early on; it's up to us to try to understand them better. By communicating with babies sensitively in the first six months of their lives, we help them to establish the foundation for a healthy, confident, and joyful life.
You're Ruining My Life! Surviving the Teenage Years with Connected Parenting. Jennifer Kolari, $21.00

In her new book, Jennifer Kolari applies her empathic approach to parenting to what may be the most difficult time for parents — adolescence. Combining her own experience as a therapist with the most recent scientific information about mental processes, she explains what's going on inside the teenage brain as well as what's going on in their world. This understanding allows parents to de-escalate confrontations by applying techniques such as CALM (Connect, Affect, Listen, Mirror) that bypass language and go directly to the part of the brain that regulates emotion. By understanding how teens think (or don't think) parents come to see why it's so important to create and maintain a strong emotional bond that will allow their almost grown-up children to correct and contain unacceptable behaviours.
Zero to Five: 70 Essential Parenting Tips Based on Science (and What I've Learned So Far). Tracy Cutchlow, $32.50

When you're a new parent, the miracle of life might not always feel so miraculous. Maybe your latest 2:00 a.m., 2:45 a.m., and 3:30 a.m. wake-up calls have left you wondering how "sleep like a baby" ever became a figure of speech — and what the options are for restoring your sanity. Or your child just left bite marks on someone, and you're wondering how to handle it.

First-time mom Tracy Cutchlow knows what you're going through. In Zero to Five: 70 Essential Parenting Tips Based on Science (and What I've Learned So Far), she takes dozens of parenting tips based on scientific research and distills them into something you can easily digest during one of your two-minute-long breaks in the day. The pages are beautifully illustrated by award-winning photojournalist Betty Udesen. Whether you read the book front to back or skip around, Zero to Five will help you make the best of the tantrums (yours and baby's), moments of pure joy, and other surprises along the totally-worth-it journey of parenting.
The Zero Footprint Baby: How to Save the Planet While Raising a Healthy Baby. Keya Chatterjee, $19.95

In our culture, pregnancy, birth, and childrearing are deeply connected to consumption and resource use. From the baby shower to the minivan and the larger apartment or first house, the baby-raising years are the most hyper-consumptive of our lives, and can set a family on an unsustainable track for years to come. THE ZERO FOOTPRINT BABY shows how to raise a child with little to no carbon footprint. This timely book covers every issue new parents face, including pregnancy (what kind of birth has the lowest impact?); what to feed your baby (breastfeed, formula, or both?); childcare (who should take care of the baby, and how?); and of course, diapering. Using a mix of personal anecdotes, summarized research, and clear guidance on how to pursue the most sustainable baby-rearing options, environmental expert and new mom Keya Chatterjee has authored the ultimate resource for all new parents with green inclinations.
View all Parenting Booklists / Return to Featured Books Index

Canadian titles
Browse all our Featured Books by topic:
Didn't find it...?
Not sure...?
Need a suggestion...?
There are over 10,000 titles listed on our website and more than 35,000 titles in our inventory. If you haven't found what you want on the website — and it's one of our specialties — chances are good that we carry it, or can get it for you. Just let us know what you're looking for.
Call us toll-free 1-800-209-9182 or e-mail
PARENTBOOKS is pleased to invoice institutions. Please inquire regarding terms and discounts. Shop in person, by phone, fax, mail or e-mail . VISA, Mastercard and Interac are welcome. We are open from 10:30 to 6:00 Monday through Friday and from 11:00 to 5:00 on Saturday.

All prices are in Canadian dollars and are subject to change without notice.