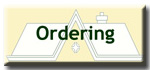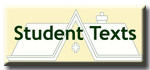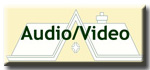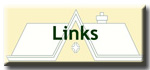 Click the flag
Meet our special
U.S. Publishers
Featured Books: Mental Health
View all Mental Health Booklists / Return to Featured Books Index

ACT for Adolescents: Treating Teens and Adolescents in Individual and Group Therapy. Sheri Turrell & Mary Bell, $71.95

If you're a clinician working with adolescents, you understand the challenges this population faces. But sometimes it can be difficult to establish connection in therapy. To help, ACT for Adolescents offers the first effective professional protocol for facilitating ACT with adolescents in individual therapy, along with modifications for a group setting.

In this book, you'll find invaluable strategies for connecting meaningfully with your client in session, while at the same time arriving quickly and safely to the clinical issues your client is facing. You'll also find an overview of the core processes of ACT so you can introduce mindfulness into each session and help your client choose values-based action. Using the protocol outlined in this book, you'll be able to help your client overcome a number of mental health challenges from depression and anxiety to eating disorders and trauma. If you work with adolescent clients, the powerful and effective step-by-step exercises in this book are tailored especially for you. This is a must-have addition to your professional library. This book includes audio downloads.
Adolescence and Body Image: From Development to Preventing Dissatisfaction. Lina Ricciardelli & Zali Yager, $76.95

Body image is a significant issue for the majority of adolescents. Anxieties relating to body image can be crippling across both genders, their debilitating effects sometimes leading to mental health problems. This important book provides a comprehensive overview of the biological, psychological and socio-cultural factors relating to the development of body image. It also provides a detailed review of the measures which can be taken to address body dissatisfaction.

Discussing the role of culture, family, peers, schools, sport and media in stimulating a negative body image, the book also examines the different challenges faced by girls and boys as they grow. Eating disorders and body change strategies are also addressed, as well as the challenges faced by youngsters affected by conditions causing visible differences, such as hair loss in cancer patients. The book also presents original research, including the results from a large Australian study of the body image and associated health behaviours of adolescent boys, and the results of a study of current teaching practices relating to body image.
Adolescent Girls in Distress: a Guide for Mental Health Treatment and Prevention. Laura Choate, $89.95

Cultural stressors are affecting girls at increasingly younger ages, resulting in mental health issues such as depression, eating disorders, substance abuse, self-injury, and even suicide. This guide offers mental health professionals evidence-based treatment approaches and strengths-based prevention strategies that promote successful navigation of childhood and adolescence. Grounded in ecological systems theory, the book focuses on the socialization processes that begin in early childhood and contribute to the development of problems that are increasing in today's adolescent girls. The book describes how the confluence of societal, family, peer, school, and individual developmental influences can negatively affect adolescents.

Practical and detailed treatment interventions are provided for issues such as depression, eating disorders, substance abuse, self-injury, relationship violence, and sexual victimization. In addition, the book emphasizes the importance of early intervention to prevent problems, and the promotion of girls' resilience to cultural pressures so they can successfully cope with complex life demands. Case studies, discussion questions, skill development activities, recommended readings, and online resources reinforce content.
Another Twinkle in the Eye: Contemplating Another Pregnancy after Perinatal Mental Illness. Elaine Hanzak, $48.95

Every year thousands of parents suffer from mood disorders related to pregnancy, birth, and/or postpartum — Perinatal Mental Illness. It follows that at some point affected parents are likely to ask the question 'Do I/ we want another baby?'

The decision to have a child is one that is rarely taken lightly. When a previous pregnancy/early parenthood has resulted in maternal and/or paternal mental illness, then making a conscious decision to have another baby is even more challenging. This guide will support parents and professionals in that decision-making process, and in planning for another pregnancy and the postnatal period if the decision is yes. It will also consider the implications of deciding not to have another child.

Another Twinkle in the Eye is the essential guide for anyone contemplating pregnancy after perinatal mental illness.
The Anxiety Survival Guide for Teens: CBT Skills to Overcome Fear, Worry & Panic. Jennifer Shannon, $23.95

If you have anxiety, your fears and worries can keep you from feeling confident and independent. Teen milestones such as making friends, dating, getting good grades, or taking on more mature responsibilities, may seem much more difficult. And if you're like countless other anxious teens, you may even avoid situations that cause you anxiety altogether — leaving you stuck in a cycle of worry and avoidance. So, how can you take control of your anxiety before it takes control of you?

Based in cognitive behavioral therapy (CBT) and acceptance and commitment therapy (ACT), this book helps you identify your "monkey mind" — the primitive part of the brain where anxious thoughts arise. You'll also be able to determine if you suffer from generalized anxiety, phobias, social anxiety, panic and agoraphobia, obsessive-compulsive disorder (OCD), or separation anxiety. Full of powerful yet simple cartoon illustrations, this book will teach you practical strategies for handling even the toughest situations that previously caused you to feel anxious or worried. If you're ready to feel more independent, more confident, and be your best, this unique book will show you how.
The Art and Science of Motivation: a Therapist's Guide to Working with Children. Edited by Jenny Ziviani, Anne Poulsen & Monica Cuskelly, $34.95

The book provides readers with both a theoretical and practical understanding of methods for engaging and working successfully with children with a range of difficulties, from physical disabilities to learning disabilities and emotional and behavioural difficulties. The authors present an innovative new paradigm — the model of Synthesis of Child, Occupational Performance and Environment-In Time (SCOPE-IT) — for working with these groups to enhance motivation and engagement and to achieve the best possible treatment outcomes. Combining research-based theory with a wealth of tools and strategies for practice, this book will be inspiring reading for all those working therapeutically with children and young people, including occupational therapists, speech and language therapists, counsellors, psychologists and psychotherapists.
Asperger Syndrome in Adulthood: a Comprehensive Guide for Clinicians. Kevin Stoddart, Lillian Burke & Robert King, $34.00

A thorough overview of Asperger syndrome for mental health professionals.

Despite the dramatic proliferation of research, clinical perspectives, and first-person accounts of Asperger Syndrome (AS) in the last 15 years, much of this information has focused on the application of the diagnosis to children. This book addresses Asperger Syndrome as it manifests in adults. It integrates research and clinical experience to provide mental health professionals with a comprehensive discussion of AS in adulthood, covering issues of diagnosis as well as co-morbid psychiatric conditions, psychosocial issues, and various types of interventions — from psychotherapy to psychopharmacology. It also discusses basic diagnostic criteria, controversies about the disorder, and possible interventions and treatments for dealing with the disorder.
Aspies on Mental Health: Speaking for Ourselves. Luke Beardon & Dean Worton, Editors, $31.95

People with Asperger Syndrome (AS) can be particularly at risk of developing mental health difficulties such as anxiety and depression. Here, adults with Asperger Syndrome speak out about their own experiences of mental health issues, offering sound advice for other Aspies and providing valuable insights for family, friends and also for mental health professionals.

Touching on everything from difficulties at work and college to coping with low self-confidence, self-harm, alcohol, misdiagnosis, sectioning, counselling, medication and battles with mental health services, the book provides a window into how people with AS experience mental health issues, and what can be done to help. The individual accounts describe innovative coping strategies and methods for maintaining emotional and psychological wellbeing as well as practical advice on things like how to stay positive and deal with day-to-day stress and meltdowns.
Assessing Children's Well-Being: a Handbook of Measures. Sylvie Naar-King, Deborah Ellis & Maureen Frey, $68.95

Behavioral medicine has now matured as a field to the point where all recognize that different populations are presented with different issues. This practical and comprehensive reference guide is the first to sort, present, and review all the measures that can be used to evaluate the behavioral, cognitive, and emotional aspects of children's health. It organizes the measures under eight general headings, such as quality of life, adherence, pain management, and patient satisfaction. Each chapter begins with a leading authority's overview of the underlying theoretical construct and any concerns about how to measure it. Descriptions and reviews of relevant instruments follow; these include information on administration, scoring, psychometric properties, and ordering, as well as comments by the instruments' developers.

Assessing Children's Well-Being: a Handbook of Measures will be welcomed by all those professionals and scientists who seek to assess and effectively address the complex interactions between physical health and mental health in children.
Assessing Intelligence in Children and Adolescents: a Practical Guide. John Kranzler & Randy Floyd, $44.50

Featuring reproducible forms, sample scripts, and other clinical tools, this indispensable book shows how to select, administer, and interpret evidence-based intelligence tests for a variety of purposes. It provides quick-reference guidelines for comprehensively assessing an individual K–12 student and sharing the results through effective written reports and in-person meetings. Basic concepts in intellectual assessment are concisely explained and the role of testing in a response-to-intervention framework is addressed. Discussions of intellectual disability and specific learning disorder reference current diagnostic criteria.
The Assessment and Treatment of Children Who Abuse Animals: the AniCare Child Approach. Kenneth Shapiro, et al, $54.95

Empirical research has clearly demonstrated that animal abuse in childhood is associated with family violence and violent behavior towards humans in general. Such abuse is accordingly of increasing interest within human services and the criminal justice system.

This handbook will serve as an ideal resource for therapists in social work, psychology, psychiatry, and allied fields who work with children who have abused animals. It provides step-by-step guidance on how to assess, develop appropriate treatment plans for, and treat children who commit animal abuse, based on the AniCare model developed by the Animals and Society Institute. Exercises cover the identification and expression of feelings, the development of empathy, self-management skills, and working with parents. Careful consideration is also paid to the effects of witnessing animal abuse. The theoretical framework is eclectic, encompassing cognitive behavioral, psychodynamic, and attachment theories. A number of illustrative case studies are included, along with excerpts from treatment sessions. Accompanying electronic supplementary material demonstrates role-played assessment and treatment and includes workshop presentations of pedagogic material.
The Autistic Brain: Helping Different Kinds of Minds Succeed. Temple Grandin & Richard Panek, $22.50

When Temple Grandin was born in 1947, autism had only just been named. Today it is more prevalent than ever, with one in 88 children diagnosed on the spectrum. And our thinking about it has undergone a transformation in her lifetime: Autism studies have moved from the realm of psychology to neurology and genetics, and there is far more hope today than ever before thanks to groundbreaking new research into causes and treatments. Now Temple Grandin reports from the forefront of autism science, bringing her singular perspective to a thrilling journey into the heart of the autism revolution.

Weaving her own experience with remarkable new discoveries, Grandin introduces the neuroimaging advances and genetic research that link brain science to behavior, even sharing her own brain scan to show us which anomalies might explain common symptoms. We meet the scientists and self-advocates who are exploring innovative theories of what causes autism and how we can diagnose and best treat it. Grandin also highlights long-ignored sensory problems and the transformative effects we can have by treating autism symptom by symptom, rather than with an umbrella diagnosis. Most exciting, she argues that raising and educating kids on the spectrum isn't just a matter of focusing on their weaknesses; in the science that reveals their long-overlooked strengths she shows us new ways to foster their unique contributions. From the "aspies" in Silicon Valley to the five-year-old without language, Grandin understands the true meaning of the word spectrum. THE AUTISTIC BRAIN is essential reading from the most respected and beloved voices in the field.
The Baby and the Couple: Understanding and Treating Young Families. Elisabeth Fivaz-Depeursinge, Diane Philipp, $68.50

The Baby and the Couple provides an insider's view on how infant communication develops in the context of the family and how parents either work together as a team or struggle in the process. The authors present vignettes from everyday life as well as case studies from a longitudinal research project of infants and their parents interacting together in the Lausanne Trilogue Play (LTP), an assessment tool for very young families.

The Baby and the Couple is a vital resource for professionals working in the fields of infant and preschool mental health including psychiatrists, psychologists, social workers, family therapists and educators, as well as researchers.
Behavior Analysis for Lasting Change, 3rd Edition. G. Roy Mayer, Beth Sulzer-Azaroff & Michele Wallace, $189.00

This comprehensive introduction to the field of behavior analysis has been completely updated and references thousands of scientifically-supported constructive solutions within hundreds of areas of human performance. Written by a team of authors who are experienced, accomplished, and well-respected as scientists, scholars, consultants and teachers in the ABA field, this edition features:

An instructor's guide with numerous multiple choice and essay exam items for each chapter
A student study guide
Field activities
An extensive glossary

And access to a website containing written supplementary illustrations and examples, video illustrations, a discussion board, and PREZI and PowerPoint Lecture Slides
Behavior Analytic Consultation to Schools: a Comprehensive Guide to Best Practice in the Assessment and Treatment of Severe Behavior Problems in School Settings. Michael Mueller & Ajamu Nkosi, $53.95

The BACS model describes in great detail everything needed for behavior analysts to conduct detailed experimental analyses in school settings to determine the function of severe behavior, whether selected treatments are effective treatments, whether staff is implementing interventions with integrity, and whether the treatments are effective in the referral environment.

This expert based approach relies on empirical analysis, data-based decision making, and single-case methodology. Behavior Analytic Consultation to Schools describes in very fine-grained detail the methods and procedures of indirect and descriptive functional behavior assessment, issues related to conducting experimental functional analyses in public school settings, selecting treatments based on the results of the analyses, brief treatment analyses to ensure intervention effectiveness, empirically supported teacher and staff training methods to ensure high treatment integrity, generalization analyses to ensure effectiveness with staff and in the referral environment, and social validity measures and assessment.

Behavior Analytic Consultation to Schools is ideal for behavior analysts, behavior therapists, and behavior specialists working with children who demonstrate very challenging behavior. Undergraduate and graduate students in special education, school psychology, behavior analysis, and applied behavior analysis programs will consider this text required reading when learning the methods involved in severe behavior referrals in school settings.
Behavior Modification: Principles and Procedures, 5th Edition. Raymond Miltenberger, $178.95

BEHAVIOR MODIFICATION: PRINCIPLES AND PROCEDURES is a precise, step-by-step approach to the technology, history and application of behavior change. The book provides plenty of opportunities for students to practice, including practice tests, application and misapplication studies and three forms of quizzes at the end of every chapter.
The Behavioral Neuroscience of Adolescence. Linda Spear, $50.00

Recent research confirms that the brain undergoes major development during adolescence. This book reviews the neuroscience of the adolescent brain and how this knowledge is revolutionizing our understanding of adolescent behavior. Topics include the emergence of self-control and risk-taking, use of alcohol and drugs, and depression.
BLINDSPOT: Hidden Biases of Good People. Mahzarin Banaji & Anthony Greenwald, $32.00

I know my own mind.
I am able to assess others in a fair and accurate way.

These self-perceptions are challenged by leading psychologists Mahzarin Banaji and Anthony Greenwald as they explore the hidden biases we all carry from a lifetime of exposure to cultural attitudes about age, gender, race, ethnicity, religion, social class, sexuality, disability status, and nationality.

"Blindspot" is the authors' metaphor for the portion of the mind that houses hidden biases. Writing with simplicity and verve, Banaji and Greenwald question the extent to which our perceptions of social groups — without our awareness or conscious control — shape our likes and dislikes and our judgments about people's character, abilities, and potential.

In BLINDSPOT, the authors reveal hidden biases based on their experience with the Implicit Association Test, a method that has revolutionized the way scientists learn about the human mind and that gives us a glimpse into what lies within the metaphoric "Blindspot". The title's "good people" are those of us who strive to align our behavior with our intentions. The aim of BLINDSPOT is to explain the science in plain enough language to help well-intentioned people achieve that alignment. By gaining awareness, we can adapt beliefs and behavior and "outsmart the machine" in our heads so we can be fairer to those around us. Venturing into this book is an invitation to understand our own minds. Brilliant, authoritative, and utterly accessible, BLINDSPOT is a book that will challenge and change readers for years to come.
The Body Keeps the Score: Brain, Mind, and Body in the Healing of Trauma. Bessel Van Der Kolk, $24.95

Trauma is a fact of life. Veterans and their families deal with the painful aftermath of combat; one in five Americans has been molested; one in four grew up with alcoholics; one in three couples have engaged in physical violence. Such experiences inevitably leave traces on minds, emotions, and even on biology. Sadly, trauma sufferers frequently pass on their stress to their partners and children.

Renowned trauma expert Bessel van der Kolk has spent over three decades working with survivors. In The Body Keeps the Score, he transforms our understanding of traumatic stress, revealing how it literally rearranges the brain's wiring — specifically areas dedicated to pleasure, engagement, control, and trust. He shows how these areas can be reactivated through innovative treatments including neurofeedback, mindfulness techniques, play, yoga, and other therapies. Based on Dr. van der Kolk's own research and that of other leading specialists, The Body Keeps the Score offers proven alternatives to drugs and talk therapy — and a way to reclaim lives.
The Book of Woe: the DSM and the Unmaking of Psychiatry. Gary Greenberg, $20.00

Since its debut in 1952, the American Psychiatric Association's Diagnostic and Statistical Manual of Mental Disorders has set down the "official" view on what constitutes mental illness. Homosexuality, for instance, was a mental illness until 1973. Each revision has created controversy, but the DSM-5 has taken fire for encouraging doctors to diagnose more illnesses — and to prescribe sometimes unnecessary or harmful medications.

Respected author and practicing psychotherapist Gary Greenberg embedded himself in the war that broke out over the fifth edition, and returned with an unsettling tale. Exposing the deeply flawed process behind the DSM-5's compilation, The Book of Woe reveals how the manual turns suffering into a commodity — and made the APA its own biggest beneficiary.
The Boy Who Built a Wall Around Himself. Ali Redford, ilustrated by Kara Simpson, $17.95

Boy hides behind his wall because he doesn't trust people and he knows how it feels to be hurt and let down. That is until Someone Kind arrives on the other side of his wall. This colour picture book will help children aged 4-9 who have experienced trauma, loss or neglect to come to terms with their experiences and to build healthy relationships.
Brain Change Therapy: Clinical Interventions for Self-Transformation. Carol Kershaw & J. William Wade, $43.50

In this groundbreaking book, Kershaw and Wade present Brain Change Therapy (BCT), a therapeutic protocol in which clients learn to manage their emotions and behaviors, and thus reduce stress and control emotional reactivity.

Drawing from the latest neuroscientific research as well as integrative principles from hypnosis, biofeedback, and cognitive therapy, BCT helps clients reach stable neurological and emotional states and thus shift perspectives, attitudes, beliefs, and personal narratives toward the positive. Protocols for specific presenting problems, such as fear, anxiety, and life-threatening and chronic illnesses are outlined in detail. The breadth of the BCT approach also makes it effective in working with individuals who are interested in shifting and conditioning for peak performance. The authors also offer protocols for helping clients reach peak performance states of consciousness.
Brain Rules: 12 Principles for Surviving and Thriving at Work, Home and School, Updated and Expanded Edition. John Medina, $17.95

Most of us have no idea what's really going on inside our heads. Yet brain scientists have uncovered details every business leader, parent, and teacher should know — like the need for physical activity to get your brain working its best. In Brain Rules, Dr. John Medina, a molecular biologist, shares his lifelong interest in how the brain sciences might influence the way we teach our children and the way we work. In each chapter, he describes a brain rule — what scientists know for sure about how our brains work — and then offers transformative ideas for our daily lives.

Medina's fascinating stories and infectious sense of humor breathe life into brain science. You'll learn why Michael Jordan was no good at baseball. You'll peer over a surgeon's shoulder as he proves that most of us have a Jennifer Aniston neuron. You'll meet a boy who has an amazing memory for music but can't tie his own shoes. In the end, you'll understand how your brain really works — and how to get the most out of it.
Brain-Based Therapy with Children and Adolescents: Evidence-Based Treatment for Everyday Practice. John Arden & Lloyd Linford, $43.99

Designed for mental health professionals treating children and adolescents, Brain-Based Therapy with Children and Adolescents is a simple but powerful primer for understanding and successfully implementing the most critical elements of neuroscience into an evidence-based mental health practice.
The Brain's Way of Healing: Remarkable Discoveries and Recoveries from the Frontiers of Neuroplasticity. Norman Doidge, $24.00

In The Brain That Changes Itself, Norman Doidge described the most important breakthrough in our understanding of the brain in four hundred years: the discovery that the brain can change its own structure and function in response to mental experience — what we call neuroplasticity.

His revolutionary new book shows, for the first time, how the amazing process of neuroplastic healing really works. It describes natural, non-invasive avenues into the brain provided by the forms of energy around us — light, sound, vibration, movement — which pass through our senses and our bodies to awaken the brain's own healing capacities without producing unpleasant side effects. Doidge explores cases where patients alleviated years of chronic pain or recovered from debilitating strokes or accidents; children on the autistic spectrum or with learning disorders normalizing; symptoms of multiple sclerosis, Parkinson's disease, and cerebral palsy radically improved, and other near-miracle recoveries. And we learn how to vastly reduce the risk of dementia with simple approaches anyone can use.

For centuries it was believed that the brain's complexity prevented recovery from damage or disease. The Brain's Way of Healing shows that this very sophistication is the source of a unique kind of healing. As he did so lucidly in The Brain That Changes Itself, Doidge uses stories to present cutting-edge science with practical real-world applications, and principles that everyone can apply to improve their brain's performance and health.
Can I Tell You about Pathological Demand Avoidance Syndrome? A Guide for Friends, Family and Professionals. Ruth Fidler & Paul Christie, $15.95 (ages 7 and up)

Meet Issy — an 11-year-old girl with pathological demand avoidance syndrome (PDA), a condition on the autism spectrum. Issy invites readers to learn about PDA from her perspective, helping them to understand how simple, everyday demands can cause her great anxiety and stress. Issy tells readers about all the ways she can be helped and supported by those around her.

This illustrated book will be an excellent way to increase understanding about PDA in the classroom or at home. It also includes practical tips and recommended resources for parents and professionals.
Case Formulation with Children and Adolescents. Katharina Manassis, $47.50

Highly practical and accessible, this book shows how to synthesize complex information about child and adolescent mental health problems into clinically useful, dynamic case formulations. Strategies and tools are provided for analyzing the biological, psychological, social, cultural, spiritual, and developmental factors that may be contributing to the difficulties of clients ages 4-18. Numerous case examples illustrate the steps in crafting a comprehensive formulation and using it to plan effective, individualized treatment. Strategies for overcoming frequently encountered pitfalls in case formulation are highlighted throughout.
CBT for Children & Adolescents with High-Functioning Autism Spectrum Disorders. Edited by Angela Scarpa, Susan Williams White & Tony Attwood, $42.95

This book helps clinicians harness the benefits of cognitive-behavioral therapy (CBT) for children and adolescents with high-functioning autism spectrum disorders (ASD). Leading treatment developers describe promising approaches for treating common challenges faced by young people with ASD — anxiety and behavior problems, social competence issues, and adolescent concerns around sexuality and intimacy. Chapters present session-by-session overviews of each intervention program, review its evidence base, and address practical considerations in treatment. The book also discusses general issues in adapting CBT for this population and provides a helpful framework for assessment and case conceptualization informed by DSM-5.
Child and Adolescent Clinical Psychopharmacology Made Simple, 3rd Edition. John Preston, John O'Neal & Mary Talaga, $33.95

Child and Adolescent Clinical Psychopharmacology Made Simple offers everything you need to know about the use of psychoactive medications in the treatment of childhood and adolescent psychological disorders in easy-to-understand language. This fully revised third edition offers updated DSM-V definitions, new information regarding teen use of antidepressants and suicidality, information on attention deficit/hyperactivity disorder (ADHD) and ADHD medications, bipolar disorder, psychotic episodes and eating disorders in children and adolescents, the use of antipsychotics in children and adolescents, non-medication approaches and adjuncts to medications, and how to assess and treat noncompliance and "breakthrough" symptoms.

Also included are fact sheets that clearly delineate frequently prescribed medications for each disorder along with medication side effects and signs of toxicity. For each psychological disorder, the book offers: current diagnostic criteria; treatment indications and contraindications; medication information; and help for monitoring, evaluating, and following up with patients. Whether you are a pediatrician, parent, therapist, educator, or other health care professional, this is the only resource you need to consult for the most up-to-date information on child and adolescent medications and treatment.
Child Development: Theories and Critical Perspectives, 2nd Edition. Rosalyn Shute & Phillip Slee, $75.95

Child Development: Theories and Critical Perspectives provides an engaging and perceptive overview of both well-established and recent theories in child and adolescent psychology. This unique summary of traditional scientific perspectives alongside critical post-modern thinking will provide readers with a sense of the historical development of different schools of thought. The authors also place theories of child development in philosophical and cultural contexts, explore links between them, and consider the implications of theory for practice in the light of the latest thinking and developments in implementation and translational science.

Child Development: Theories and Critical Perspectives will be essential reading for students on advanced courses in developmental psychology, education, social work and social policy, and the lucid style will also make it accessible to readers with little or no background in psychology.
Child Health Across Cultures: the Health, Wellbeing and Special Needs of Children from Diverse Backgrounds — a Resource for Teachers and Others with an Interest in Strengthening the Health of Children Experiencing More Than One Culture. Judith Colbert, $29.95

Child Health Across Cultures focuses on the critical importance of child health among diverse at-risk populations. By drawing on international research in various fields, author Judith Colbert explores global patterns of health and dis/ability, and recommendations for responding to health issues.

The book invites educators, clinicians and others to take steps toward providing the knowledge and support needed to promote the physical, mental, and social health of all members of the community — including vulnerable immigrant and newcomer children.
Child-Centered Practices for the Courtroom & Community:  a Guide to Working Effectively With Young Children and Their Families in the Child Welfare System. Lynne Katz, Cindy Lederman & Joy Osofsky, $38.50

How can early childhood professionals provide the best possible services and supports to families in the child welfare system? This guidebook has the practical, real-world answers professionals need as they navigate the complex system, work with the courts, and plan interventions and treatment for the most vulnerable young children and families.
Childhood Disrupted: How Your Biography Becomes Your Biology, and How You Can Heal. Donna Jackson Nakazawa, $32.99

Your biography becomes your biology. The emotional trauma we suffer as children not only shapes our emotional lives as adults, it also affects our physical health, longevity, and overall wellbeing. Scientists now know on a bio-chemical level exactly how parents' chronic fights, divorce, death in the family, being bullied or hazed, and growing up with a hypercritical, alcoholic, or mentally ill parent can leave permanent, physical "fingerprints" on our brains. When children encounter sudden or chronic adversity, excessive stress hormones cause powerful changes in the body, altering our body chemistry. The developing immune system and brain react to this chemical barrage by permanently resetting our stress response to "high," which in turn can have a devastating impact on our mental and physical health.

Donna Jackson Nakazawa shares stories from people who have recognized and overcome their adverse experiences, shows why some children are more immune to stress than others, and explains why women are at particular risk. Groundbreaking in its research, inspiring in its clarity, Childhood Disrupted explains how you can reset your biology — and find ways to heal.
Children of Hoarders: How to Minimize Conflict, Reduce the Clutter & Improve Your Relationship. Fugen Neziroglu & Katherine Donnelly, $19.95

Growing up with a hoarder can be a confusing, painful, and sometimes dangerous experience. And when it comes to finding help for a hoarder parent, many adult children find themselves taking on the exhausting role of caretaker.

Written by nationally recognized obsessive compulsive disorder (OCD) expert Fugen Neziroglu, a regular on the popular TLC television series Hoarders, CHILDREN OF HOARDERS explores strategies for communicating with hoarder parents and outlines practical intervention skills. Using mindfulness, acceptance, assertiveness and validation skills, this is the first book written specifically for adult children of hoarders that focuses on the interpersonal effects of hoarding. Inside, you will learn to communicate with your loved ones in a way that minimizes conflict, while still dealing with the logistical and organizational issues that arise when living with or witnessing hoarding behavior. The book also includes tips for reclaiming living space, strategies for ensuring that the health and safety of residents is not compromised by the hoarder's living conditions, and organizational tactics for sorting through the clutter after the death of a parent who hoards.
Children Who Commit Acts of Serious Interpersonal Violence: Messages for Best Practice. Edited by Ann Hagell & Renuka Jeyarajah-Dent, $43.95

Children Who Commit Acts of Serious Interpersonal Violence explores risk management and successful intervention for children in public care who have committed, or are at risk of committing, acts of serious violence. The book proposes strategies for effectively managing these children, drawing evidence from international practice and research projects. It highlights the limitations of current structures and makes recommendations for future development.
Children with Multiple Mental Health Challenges: an Integrated Approach to Intervention. Sarah Landy & Susan Bradley, $113.95

Mental health practitioners who work with children are often confronted with complex, difficult-to-treat mental health issues that do not respond to conventional methods of psychotherapy. These children have a web of multiple impairments that are comprised not just of emotional and behavioral issues, but also learning and other cognitive disorders. CHILDREN WITH MULTIPLE MENTAL HEALTH CHALLENGES presents an innovative, evidence-based approach to understanding and treating this difficult population that integrates the child's development and functioning into diagnosis and treatment. It does not rely on diagnostic categories alone, but explores the functioning of children in several dimensions of development and considers multiple levels of influence.

The book builds on an individualized, integrated approach to present a variety of evidence-based strategies for working with children with multiple challenges. It considers children from preschool age to adolescence with a number of severe difficulties. These may include extreme aggression, oppositional defiant behavior, significant anxiety and depression, cognitive and academic challenges, delays in speech and language, problems with attention and concentration, sensory integration problems, and unresolved trauma. The treatment strategies included can be used by various specialists within the intervention team, as well as by parents and teachers.
The Circle of Security Intervention: Enhancing Attachment in Early Parent-Child Relationships. Bert Powell, Glen Cooper, Kent Hoffman & Bob Marvin, $41.95

Presenting both a theoretical foundation and proven strategies for helping caregivers become more attuned and responsive to their young children's emotional needs (ages 0–5), this is the first comprehensive presentation of the Circle of Security (COS) intervention. The book lucidly explains the conceptual underpinnings of COS and demonstrates the innovative attachment-based assessment and intervention strategies in rich clinical detail, including three chapter-length case examples. COS is an effective research-based program that has been implemented throughout the world with children and parents experiencing attachment difficulties.
Clinical Interviews for Children and Adolescents, 2nd Edition: Assessment to Intervention. Stephanie McConaughy, $42.95

This authoritative work offers guidelines for interviewing children of different ages — as well as their parents and teachers — and for weaving the resulting data into multi-method assessment and intervention planning. K–12 school psychologists and other practitioners learn specific strategies for assessing school issues, peer relations, emotional difficulties, family situations, and problem behavior. Stephanie McConaughy is joined by two other leading experts who have contributed chapters on assessing suicide and violence risks. In-depth case illustrations are woven throughout. In a large-size format with lay-flat binding for easy photocopying, the book includes over a dozen reproducible interviewing tools. Purchasers also get access to a companion Web page where they can download and print the reproducible materials.
Cognitive-Behavioral Therapies for Trauma, 2nd Edition. Edited by Victoria M. Follette & Josef I. Ruzek, $70.50

Significantly revised and restructured to reflect major developments in the field, the expanded second edition of this important work is essentially a new book. The volume presents cutting-edge cognitive and behavioral applications for treating a variety of trauma-related symptoms, disorders, and special populations. Leading scientist-practitioners summarize the available treatment data and succinctly review the "whys," "whats" and "hows" of their respective approaches. Nearly all extant chapters have been completely rewritten, many with new authors, and new chapters have been added on advances in assessment, acute stress disorder, complicated grief, cognitive processing therapy, working with groups, and early intervention.
Cognitive Behavior Therapy for Depressed Adolescents: a Practical Guide to Management and Treatment. Randy Auerbach, Christian Webb & Jeremy Stewart, $62.50

Cognitive Behavior Therapy for Depressed Adolescents provides clinicians, clinical supervisors, and researchers with a comprehensive understanding of etiological pathways as well as current CBT approaches for treating affected adolescents. Chapters guide readers from preparations for the first session and clinical assessment to termination and relapse prevention, and each chapter includes session transcripts to provide a more concrete sense of what it looks like to implement particular CBT techniques with depressed teens. In-depth discussions of unique challenges posed by working with depressed teens, as well as ways to address these issues, also are provided.
Cognitive Behavioral Therapy for Perinatal Distress. Amy Wenzel & Karen Kleiman, $56.50

Countless studies have established the efficacy of cognitive behavioral therapy (CBT) for many manifestations of depression and anxiety. In Cognitive Behavioral Therapy for Perinatal Distress,Wenzel and Kleiman discuss the benefits of CBT for pregnant and postpartum women who suffer from emotional distress. The myths of CBT as rigid and intrusive are shattered as the authors describe its flexible application for perinatal women. This text teaches practitioners how to successfully integrate CBT structure and strategy into a supportive approach in working with this population. The examples used in the book will be familiar to postpartum specialists, making this an easily comprehensive and useful resource.
Cognitive Therapy Techniques for Children and Adolescents: Tools for Enhancing Practice. Robert Friedberg, Jessica McClure & Jolene Hillwig Garcia, $45.95

Providing a wealth of practical interventions and activities — all organized within a state-of-the-art modular framework — this invaluable book helps child clinicians expand their cognitive-behavioral therapy (CBT) toolkits. Going beyond the basics, the authors provide effective ways to engage hard-to-reach clients, address challenging problems, and target particular cognitive and behavioral skills. Fun and productive games, crafts, and other activities are described in step-by-step detail. More than 30 reproducible forms and handouts can be downloaded and printed in a convenient 8½" x 11" size.
Collaborating with Parents to Reduce Children's Behavior Problems: a Book for Therapists Using the Incredible Years® Program. Carolyn Webster-Stratton, $42.95

This important book has a unique approach with two areas of focus. First, it allows parents to tell their stories: sharing what it is like to have a "problem" child as well as the long and painful route to finding support and recovery through parent and child training. The book also elucidates in detail the "collaborative process" of therapists working together with families. This process combines the knowledge and expertise of the clinician with the unique strengths, perspectives, culture and goals of parents.

As active partners in the therapy process, parents learn parenting strategies to cope effectively with their child and strengthen their relationship as well as build support networks. Examples of when and how to add adjunct therapies such as child and teacher training are also discussed, providing a comprehensive guide for the collaborative process for therapists using the Incredible Years programs.
Communicating Better with People on the Autism Spectrum: 35 Things You Need to Know. Paddy-Joe Moran, $13.95

Covering verbal and non-verbal communication, Paddy-Joe Moran presents 35 simple tips and strategies to help professionals improve their communication and relationships with individuals on the autism spectrum.

The language that professionals choose to use can have a long-term impact on autistic people. This book provides easy-to-implement suggestions to guarantee effective and sensitive communication. It explains everything from person-first language through to the use of specific, rather than open-ended, questions, and a focus on taking the individual's lead with their preferred language and terminology is central to the book.
Communicating with Children When a Parent is at the End of Life. Rachel Fearnley, $38.95

When a parent is nearing the end of life, sensitive and clear communication with children is vital to help them understand and cope.

This accessible book demonstrates how to support children through effective and sensitive communication, covering types of communication, language, information sharing, and overcoming common barriers. Developing confidence and skills such as talking, listening, giving children a voice and breaking bad news is also covered. The author outlines the concept of a 'communication continuum' which can be used to assess how much a child knows or understands about their parent's illness and how much they would like to know. The book contains a wealth of practical strategies and ideas, as well as case vignettes, practice tips and reflective exercises.

This is an essential resource for anyone working with or supporting a child whose parent is at the end of life, including palliative care workers, nurses, social workers, teachers and counsellors.
Companioning the Grieving Child Curriculum Book: Activities to Help Children & Teens Heal.Patricia Morrissey, $32.95

Based on Alan Wolfelt's six needs of mourning and written to pair with Companioning the Grieving Child, this thorough guide provides hundreds of hands-on activities tailored for grieving children in three age groups: preschool, elementary, and teens. Through the use of readings, games, discussion questions, and arts and crafts, caregivers can help grieving young people acknowledge the reality of the death, embrace the pain of the loss, remember the person who died, develop a new self-identity, search for meaning, and accept support. Sample activities include grief sock puppets, expression bead bracelets, the nurturing game, and writing an autobiographical poem. Activities are presented in an easy-to-follow format, and each has a goal, an objective, a sequential description of the activity, and a list of needed materials.
Companioning the Grieving Child: a Soulful Guide for Caregivers. Alan Wolfelt, $32.95

Renowned author and educator Alan Wolfelt redefines the role of the grief counselor in this guide for caregivers to grieving children. Providing a viable alternative to the limitations of the medical establishment's model for companioning the bereaved, Wolfelt encourages counselors and other caregivers to aspire to a more compassionate philosophy in which the child is the expert of his or her grief - not the counselor or caregiver. The approach outlined in the book argues against treating grief as an illness to be diagnosed and treated but rather for acknowledging it as an event that forever changes a child's worldview. By promoting careful listening and observation, this guide shows caregivers, family members, teachers, and others how to support grieving children and help them grow into healthy adults.
A Comprehensive Guide to Suicidal Behaviours: Working with Individuals at Risk and Their Families. David Aldridge & Sergio Pérez Barrero, $38.95

Taking an interdisciplinary approach that looks at the person at risk, the family and personal relationships they have and the communities in which they are embedded, this book will help anyone working with suicidal individuals to prevent this major cause of death.

Backed up by research and clinical expertise the book clarifies the facts about suicide and debunks the many unfounded myths surrounding the subject. It covers the classifications and manifestations of suicide, as well as the major risk factors, at-risk groups and warning signs. Advice on effective communication and a repertoire of strategies for distress management are offered, not only for supporting at-risk individuals and those who have survived a suicide attempt, but also families coping with bereavement. A final chapter explores the impact of the internet and the digital age on both the propagation and prevention of suicide.

This book will be essential reading for anybody working with people at risk of suicide, including clinicians, therapists, psychologists, social and healthcare workers and volunteers working in suicide prevention.
Counseling Children and Adolescents through Grief and Loss. Jody Fiorini & Jodi Ann Mullen, $32.50

This comprehensive resource provides developmentally appropriate interventions for counseling children and adolescents who have experienced a wide range of grief and loss, including secondary and intangible losses such as moving or divorce. The book synthesizes current research and best-practice approaches for counseling youth. It provides a method for assessing individual needs and offers guidelines for selecting appropriate counseling strategies.
Courage After Fire for Parents of Service Members: Strategies for Coping When Your Son or Daughter Returns from Deployment. Paula Domenici, Suzanne Best & Keith Armstrong, $19.95

Parents of returning service members may sometimes feel that their voices are not heard. The media is saturated with stories about troops returning from deployment with mental and physical health problems. Almost all returning service members experience reintegration challenges such as readjusting to family and community, finding employment or attending school. Rarely do we hear how parents are taking on the role of supporting their sons and daughters who have served our country. In countless ways these parents provide help-and when their military child suffers significant physical or psychological injuries, they may once again become their primary caretaker. For mothers and fathers and others in a parenting role, it can be overwhelming at times, and resources are limited.

COURAGE AFTER FIRE FOR PARENTS OF SERVICE MEMBERS provides a compassionate and accessible guide for the parents or guardians of returning troops. This groundbreaking book acknowledges the significant contribution and sacrifice parents have made for their military children, provides strategies and resources that will assist them in understanding and supporting their son or daughter, and will validate their own personal experiences. Even in the best of circumstances, parents play an instrumental role in helping their sons and daughters successfully reintegrate after deployment. This book is a valuable resource for any parent who is seeking to better understand and support a returning military child while caring for themselves.
Creating Positive Systems of Child and Family Welfare: Congruence with the Everyday Lives of Children and Parents. Edited by Gary Cameron, Marshall Fine, Sarah Maiter, Karen Frensch & Nancy Freymond, $33.95

The North American approach to child protection is broadly accepted, despite frequent criticisms of its core limitations: parental fear and resistance, the limited range of services and supports available to families, escalating costs, and high stress and turnover among service providers. Could these shortcomings be improved through organizational or system reform?

Based on findings from a decade's worth of research, Creating Positive Systems of Child and Family Welfareprovides original reflections on the everyday realities of families and front-line service providers involved with the system. It includes data from a variety of regions and situations, all linked together through a common investigatory framework. The contributors highlight areas of concern in current approaches to child and family welfare, but also propose new solutions that would make the system more welcoming and helpful both for families and for service providers.
Creative CBT Interventions for Children with Anxiety. Liana Lowenstein, $26.95

Packed with innovative Cognitive-Behavioral Therapy (CBT) techniques to help child clinicians engage, assess, and treat children with anxiety symptoms and disorders. Therapeutic games, art, stories, and other creative activities address the key components of CBT: Psychoeducation, relaxation, affective expression, cognitive coping, exposure, and parent training. Includes practical strategies for overcoming common clinical challenges plus interventions and handouts for parents. An invaluable resource for mental health practitioners seeking creative ways to make CBT engaging and child-friendly. Geared to children aged 6 to 12.
Cross-Battery Assessment Software System (X-BASS) 2.0 Access Card. Dawn Flanagan, Samuel Ortiz & Vincent Alfonso, $90.00

The Cross-Battery Assessment Software System (X-BASS) 2.0 allows school psychologists and other assessment professionals access to efficient, expert analysis of cross-battery assessment findings. It integrates the Cross-Battery Assessment Data Management and Interpretive Assistant, Pattern of Strengths and Weaknesses Analyzer, and Culture-Language Interpretive Matrix into a single program, covering the latest revisions of major batteries, including the new WISC®-V, WJ IV®, KTEA(tm)-3, ChAMP, UNIT-2, RIAS-2, FAR, FAM, WISC®-V Integrated, WJV-IV ECAD, CELF®-5, CTOPP-2, CAS2, and over 125 psychological batteries and 1,000 subtests, all classified according to CHC theory.

Preprogrammed formulas conduct the analyses and display the results within the context of CHC theory, and allow you to customize the parameters to answer specific questions. Compatible with Windows and Mac OS X, the internal database, single-instance data entry, automatic and integrated summary graphing, guided PSW analysis, and much more make X-BASS an essential one-stop within-battery and Cross-Battery Assessment solution. The Cross-Battery Assessment Software System (X-BASS) 2.0 gives you the accurate analysis you need, with the flexibility you want.
Cyril Squirrel Finds Out about Love. Jane Evans, illustrated by Izzy Bean, $19.95

Helping children to learn about the ways that love can look, sound or feel, this heart-warming picture book shows some of the many different forms love, friendship and kindness take. Suitable for all children aged 2-6, especially those who may have confused ideas about love, Cyril's adventure includes guidance for adults on how the book can be read with children.
DBT Made Simple: a Step-by-Step Guide to Dialectical Behavior Therapy. Sheri van Dijk, $56.95

Originally developed for the treatment of borderline personality disorder, dialectical behavior therapy, or DBT, has rapidly become one of the most popular and most effective treatments for all mental health conditions rooted in out-of-control emotions. However, there are limited resources for psychologists seeking to use DBT skills with individual clients. DBT MADE SIMPLE provides clinicians with everything they need to know to start using DBT in the therapy room.

The first part of this book briefly covers the theory and research behind DBT and explains how DBT differs from traditional cognitive behavioral therapy approaches. The second part focuses on strategies professionals can use in individual client sessions, while the third section teaches the four skills modules that form the backbone of DBT: core mindfulness, distress tolerance, emotion regulation, and interpersonal effectiveness. The book includes handouts, case examples, and example therapist-client dialogue — everything clinicians need to equip their clients with these effective and life-changing skills.
DBT Skills Training Manual, 2nd Edition. Marsha Linehan, $63.95

From Marsha Linehan — the developer of dialectical behavior therapy (DBT) — this comprehensive resource provides vital tools for implementing DBT skills training. The teaching notes and reproducible handouts and worksheets used for over two decades by hundreds of thousands of practitioners have been significantly revised and expanded to reflect important research and clinical advances. The book gives complete instructions for orienting individuals with a wide range of problems to DBT and teaching them mindfulness, interpersonal effectiveness, emotion regulation, and distress tolerance skills. Handouts and worksheets are not included in the book; purchasers get access to a Web page where they can download and print all the handouts and worksheets discussed.

DBT Skills Training Handouts and Worksheets, 2nd Edition. Marsha Linehan, $35.95

Featuring more than 225 user-friendly handouts and worksheets, this is an essential resource for clients learning dialectical behavior therapy (DBT) skills, and those who treat them. All of the handouts and worksheets discussed in Marsha Linehan's DBT Skills Training Manual, Second Edition, are provided, together with brief introductions to each module written expressly for clients. Originally developed to treat borderline personality disorder, DBT has been demonstrated effective in treatment of a wide range of psychological and emotional problems. No single skills training program will include all of the handouts and worksheets in this book; clients get quick, easy access to the tools recommended to meet their particular needs. The large-size format and spiral binding facilitate photocopying. Purchasers also get access to a Web page where they can download and print additional copies of the worksheets.
DEPLOYMENT: Strategies for Working with Kids in Military Families. Karen Petty, $34.95 (Ages 1-12)

Military kids face many unique stressors and difficult transitions related to deployment, relocation, separation from loved ones and changes in family structure. Caring for these children requires a clear understanding of the challenges and triumphs military families deal with so that you can offer the best support possible.

Deployment: Strategies for Working with Kids in Military Families is a comprehensive handbook which includes theory-based, practice-driven strategies and curriculum suggestions to help children move forward living full lives. Includes information on how to enhance childcare programs using multiple intelligences theory and the Reggio Emila approach.
Developing Everyday Coping Skills in the Early Years: Proactive Strategies for Supporting Social and Emotional Development. Erica Frydenberg, Jan Deans & Kelly O'Brien, $37.95

This book will help develop coping skills through arts and language-based activities. The strategies suggested build on children's existing knowledge and skills to enhance their learning, and contribute to improving children's emotional health and creativity; developing resilience; and increasing children's capacity to cooperate, respect and play with others.

The authors also explain how to identify children at risk, particularly those experiencing anxiety or delay in social and emotional development, so that parents and practitioners can intervene early where difficulties exist. Practitioners and parents of children aged 3-8 will find a treasure trove of activities to build coping and self-esteem through creative play and imagination.
The Developmental Science of Early Childhood: Clinical Applications of Infant Mental Health Concepts from Infancy through Adolescence. Claudia Gold, $36.95

The field commonly known as "infant mental health" integrates current research from developmental psychology, genetics, and neuroscience to form a model of prevention, intervention, and treatment well beyond infancy. This book presents the core concepts of this vibrant field and applies them to common childhood problems, from attention deficits to anxiety and sleep disorders.

Readers will find a friendly guide that distills this developmental science into key ideas and clinical scenarios that practitioners can make sense of and use in their day-to-day work. Part I offers an overview of the major areas of research and theory, providing a pragmatic knowledge base to comfortably integrate the principles of this expansive field in clinical practice. It reviews the newest science, exploring the way relationships change the brain, breakthrough attachment theory, epigenetics, the polyvagal theory of emotional development, the role of stress response systems, and many other illuminating concepts. Part II then guides the reader through the remarkable applications of these concepts in clinical work. Chapters address how to take a textured early developmental history, navigate the complexity of postpartum depression, address the impact of trauma and loss on children's emotional and behavioral problems, treat sleep problems through an infant mental health lens, and synthesize tools from the science of the developing mind in the treatment of specific problems of regulation of emotion, behavior, and attention.

Fundamental knowledge of the science of early brain development is deeply relevant to mental health care throughout a client's lifespan. In an era when new research is illuminating so much, mental health practitioners have much to gain by learning this leading-edge discipline's essential applications. This book makes those applications, and their robust benefits in work with clients, readily available to any professional.
Dialectical Behavior Therapy for At-Risk Adolescents: a Practitioner's Guide to Treating Challenging Behavior Problems. Pat Harvey & Britt Rathbone, $69.95

DIALECTICAL BEHAVIOR THERAPY FOR AT-RISK ADOLESCENTS is the first reader-friendly and easily accessible DBT book specifically targeted to mental health professionals treating adolescents who may be dangerous to themselves or others. If you work with adolescents who exhibit at-risk behavior, you know how important it is to take immediate action. However, you may also have trouble "breaking through" the barrier that these young people can build around themselves. This book can help.

The DBT skills outlined in this book are evidence-based, and have been clinically proven to help build emotion regulation skills, which are useful for all age groups, though perhaps especially for the millions of at-risk adolescents experiencing depression, anxiety, anger, and the myriad behaviors that can result from these emotions. This book also includes practical handouts and exercises that can be used in individual therapy sessions, skills training groups, school settings, and when working with parents and caregivers.

Adolescents stand at the precipice of the future, and the decisions they make now can have life-long impacts. By showing them how to manage their emotions and deal with the stresses that are common in day-to-day life, you are arming them with the tools they will need to succeed and thrive.
Direct Work with Vulnerable Children: Playful Activities and Strategies for Communication. Audrey Tait & Helen Wosu, $29.95

The ability to build a trusting relationship is essential when working with vulnerable children. Through the use of numerous engaging games and activities developed over 20 years of working with abused and neglected children, this book shows how these lines of communication can be opened up through effective engagement with the child's world.
Disruptive Behavior Disorders: Evidence-Based Practice for Assessment and Intervention. Frank Gresham, $55.50

Schools often resort to ineffective, punitive interventions for the 10% of K-8 students whose challenging behavior interferes with their own and their classmates' learning. This book fills a crucial need by describing ways to provide meaningful supports to students with disruptive behavior disorders. Prominent authority Frank Gresham weaves together current research, assessment and intervention guidelines, and illustrative case studies. He reviews a broad range of evidence-based practices and offers recommendations for selecting, implementing, and evaluating them within a multi-tiered framework. Coverage includes school- and home-based approaches, multi-component programs, prevention strategies, and social skills training.
Does My Child Have PTSD? What to Do When Your Child Is Hurting from the Inside Out. Jolene Philo, $22.95

Is it possible that the struggles you have with your child may be because he or she suffers from post-traumatic stress disorder (PTSD)? Once ignored, even by the medical professionals treating war veterans, PTSD is gaining global recognition as a very real and serious issue for those who have experienced traumatic events, even children. When children experience medical illness, witness violence, or are abused, it can leave a lasting effect. According to recent studies, 50 to 60 percent of children who experience these traumas early in life may suffer from a form of PTSD, leading to issues in childhood, through adolescence, and even into adulthood. Does My Child Have PTSD? is designed for readers looking for answers about the puzzling, disturbing behaviors of children in their care.

With years of research and personal experience, Philo provides critical information to help people understand causes, symptoms, prevention, and effective diagnosis, treatment, and care for any child struggling with PTSD.
Doing Therapy with Children and Adolescents with Asperger Syndrome. Richard Bromfield, $50.00

Doing Therapy with Children and Adolescents with Asperger Syndrome is the only guide of its kind for doing both talk and play therapy with young people with Asperger Syndrome. It meets the growing need for practical clinical guidance in this area. Using vivid case material, it offers wisdom attuned to clinicians' needs and those of the young people they endeavor to help.
DSM-5: Diagnostic and Statistical Manual of Mental Disorders, 5th Edition. American Psychiatric Association, $220.50 Desk Reference to the Diagnostic Criteria from DSM-5. American Psychiatric Association, $81.50

This new edition of DIAGNOSTIC AND STATISTICAL MANUAL OF MENTAL DISORDERS (DSM-5) is the product of more than 10 years of effort by hundreds of international experts in all aspects of mental health, which has yielded an authoritative volume that defines and classifies mental disorders in order to improve diagnoses, treatment, and research.

The criteria are concise and explicit, intended to facilitate an objective assessment of symptom presentations in a variety of clinical settings—inpatient, outpatient, partial hospital, consultation-liaison, clinical, private practice, and primary care. New features and enhancements make DSM-5™ easier to use across all settings:

The chapter organization reflects a lifespan approach, with disorders typically diagnosed in childhood (such as neurodevelopmental disorders) at the beginning of the manual, and those more typical of older adults (such as neurocognitive disorders) placed at the end. Also included are age-related factors specific to diagnosis.
The latest findings in neuroimaging and genetics have been integrated into each disorder along with gender and cultural considerations.
The revised organizational structure recognizes symptoms that span multiple diagnostic categories, providing new clinical insight in diagnosis.
Specific criteria have been streamlined, consolidated, or clarified to be consistent with clinical practice (including the consolidation of autism disorder, Asperger's syndrome, and pervasive developmental disorder into autism spectrum disorder; the streamlined classification of bipolar and depressive disorders; the restructuring of substance use disorders for consistency and clarity; and the enhanced specificity for major and mild neurocognitive disorders).
Dimensional assessments for research and validation of clinical results have been provided.

THE DIAGNOSTIC AND STATISTICAL MANUAL OF MENTAL DISORDERS, FIFTH EDITION, is the most comprehensive, current, and critical resource for clinical practice available to today's mental health clinicians and researchers of all orientations. The information contained in the manual is also valuable to other physicians and health professionals, including psychologists, counselors, nurses, and occupational and rehabilitation therapists, as well as social workers and forensic and legal specialists.
DSM-5 in Action, 3rd Edition. Sophia Dziegielewski, $83.00

Thoroughly updated to align with the DSM-5, this revised edition of the bestselling guide provides clear instructions on making more effective assessments, diagnoses, and treatment plans. In addition to reviewing the basics, DSM-5 in Action also extends its focus to the creation of individualized treatment plans that use the best therapeutic services available. With coverage of psychotic disorders, depressive disorders, obsessive-compulsive disorder, sexual dysfunctions, trauma- and stress-related disorders, and more, it offers comprehensive diagnostic information on the most commonly seen psychiatric mental health conditions.

The book presents a comprehensive diagnostic assessment and treatment plan for at least one disorder in each category and includes a case study that outlines how the treatment plan reflects the related practice strategy. Complete with Quick Reference boxes, case examples, and numerous sample treatment plans, DSM-5 in Action is essential reading for students and seasoned mental health professionals alike.
Emerging Adulthood: the Winding Road from the Late Teens Through the Twenties, 2nd Edition. Jeffrey Jensen Arnett, $39.50

Merging stories from the lives of emerging adults themselves with decades of research, Emerging Adulthood covers a wide range of topics, including love and sex, relationships with parents, experiences at college and work, and views of what it means to be an adult. Author Jeffrey Jensen Arnett also refutes many of the negative stereotypes about emerging adults today, finding that they are not "lazy" but remarkably hard-working in most cases, and not "selfish" but rather concerned with making a contribution to improving the world. As the nature of American youth and the meaning of adulthood further evolve, Emerging Adulthood has become essential reading for understanding the face of modern America.

Researchers, students, therapists, educators, and policymakers who study or work with people ages 18-29, as well as parents and emerging adults themselves will find Emerging Adulthood a valuable resource as they navigate this dramatic shift in our understanding of maturity and adulthood.
Emotion Regulation in Children and Adolescents: a Practitioner's Guide. Michael Southam-Gerow, $34.95

Emotion regulation difficulties are central to a range of clinical problems, yet many therapies for children and adolescents lack a focus on emotion and related skills. In a flexible modular format, this much-needed book presents cutting-edge strategies for helping children and adolescents understand and manage challenging emotional experiences. Each of the eight treatment modules can be used on its own or in conjunction with other therapies, and includes user-friendly case examples, sample dialogues, and engaging activities and games. Emotion-informed assessment and case conceptualization are also addressed.
Engaging Children in Family Therapy: Creative Approaches to Integrating Theory and Research Into Clinical Practice. Catherine Ford Sori, $63.95

A common question at the initial meeting of a family therapist and a new client(s) is whether or not to include a child or children in the counseling sessions. And yet, although this is such a common experience, many counselors and family therapists are not adequately equipped to advise parents on whether to include a child in therapy sessions. Once the child does make an appearance in the counseling session, the therapist is faced with the challenges inherent in caring for a child, in addition to many concerns due to the unique circumstance of the structured therapy. Counseling a child in the context of a family therapy session is a specific skill that has not received the attention that it deserves.

This book is intended as a guide for both novice and experienced counselors and family therapists, covering a wide range of topics and offering a large body of information on how to effectively counsel children and their families. It includes recent research on a number of topics including working with children in a family context, the exclusion of children from counseling, and counselor training methods and approaches, the effectiveness of filial play therapy, the effects of divorce on children, and ADHD. Theoretical discussion is given to different family therapy approaches including family play therapy and filial play therapy. Central to the text are interviews with leaders in the field, including Salvador Minuchin, Eliana Gil, Rise VanFleet and Lee Shilts. A chapter devoted to ethical and legal issues in working with children in family counseling provides a much-needed overview of this often overlooked topic. Chapters include discussion of specific skills relevant to child counseling in the family context, case vignettes and examples, practical tips for the counselor, and handouts for parents.
Essentials of Child and Adolescent Psychopathology, 2nd Edition. Linda Wilmshurst, $59.00

Essentials of Child and Adolescent Psychopathology provides students and professionals with a brief but comprehensive overview of critical conceptual issues in child and adolescent psychopathology. It covers major theories, diagnoses, assessment and best treatment practices, ethical issues, and trends in the field. In addition, you will find coverage of the changes in the way the DSM™-5 conceptualizes disorders in children and adolescents and a new chapter on child abuse, maltreatment, and self-injurious behavior.

This Second Edition provides the same useful features as the previous edition — including Rapid Reference, Caution, and Don't Forget callout boxes — with a revised and up-to-date text. Each concise chapter includes case examples and key concepts, as well as Test Yourself questions that help you gauge and reinforce your grasp of the information covered.
Essentials of Cross-Battery Assessment, 3rd Edition. Samuel Ortiz, Dawn Flanagan & Vincent Alfonso, $66.00

The Cross-Battery Assessment approach — also referred to as the XBA approach — is a time-efficient assessment method grounded solidly in contemporary theory and research. The XBA approach systematically integrates data across cognitive, achievement, and neuropsychological batteries, enabling practitioners to expand their traditional assessments to more comprehensively address referral concerns. This approach also includes guidelines for identification of specific learning disabilities and assessment of cognitive strengths and weaknesses in individuals from culturally and linguistically diverse backgrounds.

In all, this book includes over 100 psychological batteries and 750 subtests, all of which are classified according to CHC, and many according to neuropsychological theory. This useful guide includes a timesaving CD-ROM, Essential Tools for Cross-Battery Assessment (XBA) Applications and Interpretation, which allows users to enter data and review results and interpretive statements that may be included in psychological reports.

Clear guidance on integrating cognitive, academic and neuropsychological tests
Expert advice on identifying specific learning disabilities
Conveniently formatted for rapid reference
Essentials of Cross-Battery Assessment, 3e with Cross-Battery Assessment Software System 2.0 (X-BASS 2.0) Access Card Set. Dawn Flanagan & Samuel Ortiz, $138.00

This set includes The Essentials of Cross-Battery Assessment, 3E packaged with an access card to download version 2.0 of the Cross-Battery Assessment Software System (XBASS).
Essentials of Executive Functions Assessment. George McCloskey & Lisa Perkins, $55.00

Quickly acquire the knowledge, skills and tools you need to understand and assess children and adolescents struggling with executive functions deficits.
Essentials of KTEA-3 and WIAT-III Assessment. Kristina Breaux & Elizabeth Lichtenberger, $66.00

Written by the talented authorial team of Kristina Breaux and Elizabeth Lichtenberger, who share an insider's perspective on these two assessments, Essentials of KTEA™-3 and WIAT®-III Assessment is a practical resource presenting school psychologists, educational diagnosticians, and pediatric neuropsychologists with an up-to-date, comprehensive, step-by-step approach to administering, scoring, and interpreting the newest editions of the Kaufman Test of Educational Achievement (KTEA™-3) Comprehensive Form, KTEA™-3 Brief Form, and the Wechsler Individual Achievement Test (WIAT®-III).

Filled with case studies and guidance for your practice, the advanced coverage inside goes beyond what's provided in the test manuals, including a complete guide to digital administration and scoring using Q-interactive, automated scoring using Q-global, and hand scoring. This book is designed to help busy practitioners and school psychologists quickly acquire the knowledge and skills they need to make optimal use of major psychological assessment instruments. Each concise chapter features numerous callout boxes highlighting key concepts, bulleted points, and extensive illustrative material, as well as test questions that help you gauge and reinforce your grasp of the information covered.

The companion website provides downloadable files with data and norms tables for new KTEA™-3 and WIAT®-III composite scores, summary tables of the minimum and maximum subtest standard scores possible at each age, and a decision tree for subtest selection based upon referral concern.
Essentials of School Neuropsychological Assessment, 2nd Edition. Daniel Miller, $66.00

This evidence-based guide provides a current and concise overview of the field of school neuropsychology with practical guidance on how to apply neuropsychological assessment principles in school settings. The Second Edition features new coverage of major neuropsychological tests batteries for children, including NEPSY-II, WISC-IV Integrated, and D-KEFS. A new accompanying CD-ROM includes helpful tools such as sample case studies and searchable databases of neuropsychological tests.
Essentials of WISC-V Assessment. Dawn Flanagan & Vincent Alfonso, $66.00

Essentials of WISC®-V Assessment offers practitioners step-by-step guidance for administering, scoring, and interpreting the Wechsler Intelligence Scale for Children (WISC-V). The WISC-V is the world's most widely-used intelligence test for children and offers a tool for identifying children with intellectual disabilities and specific learning disabilities, as well as those who are gifted. Essentials of WISC-V Assessment is filled with practical suggestions for accurate assessment and contains illustrative, real-world case studies. In addition, this vital resource contains sample reports that show how WISC-V results are interpreted and reported using the Cross-Battery Assessment Software System (X-BASS) and linked to interventions that facilitate positive outcomes for children.

The companion software and a wealth of informative appendices that are available online facilitate WISC-V interpretation and assist the user in understanding test performance. As with all the volumes in the Essentials of Psychological Assessment series, this book is designed to help busy practitioners and school psychologists quickly acquire the knowledge and skills they need. The chapters feature numerous callout boxes highlighting key concepts, bulleted points, and extensive illustrative material, as well as test questions to help reinforce your grasp of the information covered.
Essentials of WISC-V Assessment with Cross-Battery Assessment Software System 2.0 (X-BASS 2.0) Access Card Set. Dawn Flanagan, $138.00

This set includes The Essentials of WISC-V Assessment packaged with an access card to download version 2.0 of the Cross-Battery Assessment Software System (XBASS).
Exploring Depression, and Beating the Blues: a CBT Self-Help Guide to Understanding and Coping with Depression in Asperger's Syndrome (ASD-Level 1). Tony Attwood & Michelle Garnett, $24.95

For people with ASDs, depression is common, and has particular features and causes. This outstanding book provides a comprehensive review of these aspects, and an effective self-help guide for anyone with an autism spectrum disorder (ASD) affected by depression.

Written by the leading experts in the field, the book explains and describes depression, the forms it can take, and how it looks and feels for a person on the autism spectrum. The authors draw on the latest thinking and research to suggest strategies for coping with the effects of depression and provide a complete step-by-step CBT self-help programme, designed specifically for individuals with ASDs. The programme helps increase self-awareness, including identifying personal triggers, and provides the tools to combat depression.
The Family Guide to Mental Health Care: Advice on Helping Your Loved Ones. Lloyd Sederer, $27.50

THE FAMILY GUIDE TO MENTAL HEALTH CARE is the first comprehensive print resource for the millions of people who have loved ones suffering from some kind of mental illness. In this book, families can find the answers to their most urgent questions. From understanding depression, bipolar illness and anxiety to eating and traumatic disorders, schizophrenia, and much more, readers will learn what to do and how to help.

Real-life scenarios and authoritative information are written in a compassionate, reader-friendly way, including checklists to bring to a doctor's appointment so you can ask the right questions. For readers who fear they will never see the light at the end of the tunnel, this book gives hope and a path forward.

From the first signs of a problem to sorting through the variety of treatment options, you and your family will be able to walk into a doctor's office know what to do and what to ask.
Family-Based Prevention Programs for Children and Adolescents: Theory, Research, and Large-Scale Dissemination. Edited by Mark Van Ryzin, Karol Kumpfer, Gregory Fosco & Mark Greenberg, $67.50

In addition to introducing readers to the field of family-based prevention science, this text highlights the distinctive contributions of a set of exemplary programs in terms of their foundational theory, design, delivery mechanisms, performance, and unique opportunities for future research. It is organized into three sections to orient readers to: the existence of different types of family-based programs targeting families with children of different ages; the strategies and challenges that arise when attempting large-scale dissemination of prevention programs; and, the emerging innovations that promise to push the field forward into uncharted territories.

Contributors review the state of the research and then provide a summary of their own program, including research and dissemination efforts. They also discuss take-home lessons for practitioners and policymakers, and provide their view of the future of program development and research in their area. This book is a must-have primary resource for graduate students in developmental or clinical psychology, counseling, family sciences, social work, or health policy, and an essential guide for practitioners and policymakers in the field of family-based prevention, family service delivery, or public health.
Feel Good: How to Change Your Mood and Cope with Whatever Comes Your Way. Shane Pascoe & Graham Law, $19.95

Being able to manage your mood, and not be dictated by it, can mean you are more successful in all areas of life. By learning to recognize why you feel the way you do, you can take control of your mood so that you feel more positive, regardless of what you have faced, or what the day will bring. Through practical tips and techniques grounded in research and theory, you will learn how to:

Deal with all types of mood such as anger, distress, self-efficacy, unhappiness, well-being and self-esteem
Improve your attitudes and responses in any situation
Maintain your performance and relationships without your mood calling the shots
Develop coping mechanisms and strategies for improving the quality of your mood
Use relaxation strategies to help you deal with life's sticky moments

From happiness to distress, and all moods in between, FEEL GOOD will help you to effectively manage your mood and to lead a happier and more content life.
The Gardener and the Carpenter: What the New Science of Child Development Tells Us about the Relationship Between Parents and Children. Alison Gopnik, $37.00

Caring deeply about our children is part of what makes us human. Yet the thing we call "parenting" is a surprisingly new invention. In the past thirty years, the concept of parenting and the multibillion dollar industry surrounding it have transformed child care into obsessive, controlling, and goal-oriented labor intended to create a particular kind of child and therefore a particular kind of adult. In The Gardener and the Carpenter, the pioneering developmental psychologist and philosopher Alison Gopnik argues that the familiar 21st-century picture of parents and children is profoundly wrong — it's not just based on bad science, it's bad for kids and parents, too.

Drawing on the study of human evolution and her own cutting-edge scientific research into how children learn, Gopnik shows that although caring for children is profoundly important, it is not a matter of shaping them to turn out a particular way. Children are designed to be messy and unpredictable, playful and imaginative, and to be very different both from their parents and from each other. The variability and flexibility of childhood lets them innovate, create, and survive in an unpredictable world. "Parenting" won't make children learn — but caring parents let children learn by creating a secure, loving environment.
The Generalized Anxiety Disorder Workbook: a Comprehensive CBT Guide for Coping with Uncertainty, Worry, and Fear. Melisa Robichaud, Michel Dugas, Martin Antony, $33.95

If you have Generalized Anxiety Disorder (GAD), you may experience excessive and uncontrollable worry about daily life events, including your finances, family, health, future, and even minor concerns like traffic, work, or household issues. Unfortunately, this chronic condition can cause such excessive worrying that it can be difficult to live your life, and can even manifest in a number of physical symptoms, including sleep and concentration problems, fatigue, irritability, and feelings of restlessness.

So, how can you take charge of your anxiety before it takes over your life?

Based in cognitive behavioral therapy (CBT), this book provides real, proven-effective solutions. Written by three renowned anxiety experts, the book offers practical exercises and strategies to help soothe your worst worries, fears, and panic. The book focuses on what most often leads you to worry — the fear of uncertainty. In a nutshell, people with GAD worry as a way of mentally planning and preparing for any outcome that life throws their way. With this book, you'll learn to stop seeing uncertainty as threatening-which will in turn, reduce your anxiety and instill a sense of calm. If you're ready to stop letting your worries get the better of you, this easy-to-use workbook will help you — one step at a time.
Give Food a Chance: a New View on Childhood Eating Disorders. Julie O'Toole, $24.95

Describing the foundational philosophy behind The Kartini Clinic's proven and world-renowned treatment protocol, O'Toole presents compelling evidence that childhood eating disorders have a neurological rather than a psycho-social basis, and explains what this means for treatment. She describes clearly what patients and families can expect from treatment, signs and symptoms indicating the need for hospitalization, and advice on how to recognise a relapse. The book also includes clear descriptions of The Kartini Clinic's ground-breaking Meal Plan and approach to 'capping' weight gain.

Give Food a Chance is an invaluable resource that will give parents and professionals everywhere the information, encouragement, and support they need to deal with this often misunderstood disorder.
Grieving for the Sibling You Lost: a Teen's Guide to Coping with Grief & Finding Meaning after Loss. Erica Goldblatt Hyatt, $22.50

If you've lost a sibling, you feel sad, confused, or even angry. For the first time, a psychotherapist specializing in teen and adolescent bereavement offers a compassionate guide to help you discover your unique coping style, deal with overwhelming emotions, and find constructive ways to manage this profound loss so you can move forward in a meaningful and healthy way.

Grieving for the Sibling You Lost will help you understand your own unique coping style. You'll also find effective exercises based in cognitive behavioral therapy (CBT) to help you work through negative thoughts, and learn the importance of creating meaning out of loss and suffering. Most importantly, you'll learn when and how to ask for help from parents, friends, or teachers.

If you've lost a sibling, the pain can feel unbearable, but there are ways you can start to heal. This book will show you how.
Group Filial Therapy: The Complete Guide to Teaching Parents to Play Therapeutically with Their Children. Louise Guerney & Virginia Ryan, $52.95

In Group Filial Therapy (GFT), therapists train parents to conduct play sessions with their own children to help meet children's therapeutic needs, and to transfer appropriate skills to family life. Based on parents' application of Child-Centered Play Therapy, taught and supervised by filial therapists, this evidence-based method is highly effective for working with families from diverse backgrounds and locations.

This book provides an accessible guide to the theory and practice of GFT. Important practical considerations are addressed, such as how to determine the composition of groups and the duration of programs, and how to conduct Filial Therapy intakes. The facilitative attitudes and skills needed to be an effective Filial Therapy group leader are also described, and comprehensive instructions for implementing Dr Guerney's 20-week model of GFT are provided. The book closes with examples of how the program may be adapted to meet the needs of special groups. Replete with examples and dialogues bringing to life the group process, this definitive guide will enable therapists already familiar with the method, as well as those wishing to learn it, to maximize the fulfillment of therapeutic goals for participating families.
The Guide to Good Mental Health on the Autism Spectrum. Jeanette Purkis, Emma Goodall & Jane Nugent, $29.95

Filled with strategies and advice, this empowering guide presents practical ways to improve the mental wellbeing of people on the Autism Spectrum.

This helpful guide focuses on the specific difficulties that can arise for people on the autism spectrum who may also experience a mental illness. The book includes information on common mental healt

h issues, such as depression and anxiety, as well as strategies for improving sleep patterns and mindfulness. Providing guidance on the benefits and drawbacks of therapy pets, medication, and psychotherapy, the authors offer balanced perspectives on treatment options and introduce self-help strategies tailored to meet your needs and improve your mental wellbeing. A number of short personal narratives from people on the autism spectrum and mental health issues illustrate the text.
Handbook of Executive Functioning. Sam Goldstein & Jack Naglieri, $349.00 (due August 2013)

Planning. Attention. Memory. Self-regulation. These and other core cognitive and behavioral operations of daily life comprise what we know as executive functioning (EF). But despite all we know, the concept has engendered multiple, often conflicting definitions and its components are sometimes loosely defined and poorly understood. THE HANDBOOK OF EXECUTIVE FUNCTIONING cuts through the confusion, analyzing both the whole and its parts in comprehensive, practical detail for scholar and clinician alike. Background chapters examine influential models of EF, tour the brain geography of the executive system, and pose salient developmental questions. A section on practical implications relates early deficits in executive functioning to ADD and other disorders in children, and considers autism and later-life dementias from an EF standpoint. Further chapters weigh the merits of widely used instruments for assessing executive functioning and review interventions for its enhancement, with special emphasis on children and adolescents.
Handbook of Mindfulness: Theory, Research, and Practice. Edited by Kirk Warren Brown, J David Creswell & Richard Ryan, $63.95

An authoritative handbook, this volume offers both a comprehensive review of the current science of mindfulness and a guide to its ongoing evolution. Leading scholars explore mindfulness in the context of contemporary psychological theories of attention, perceptual processing, motivation, and behavior, as well as within a rich cross-disciplinary dialogue with the contemplative traditions. After surveying basic research from neurobiological, cognitive, emotion/affective, and interpersonal perspectives, the book delves into applications of mindfulness practice in healthy and clinical populations, reviewing a growing evidence base. Examined are interventions for behavioral and emotion dysregulation disorders, depression, anxiety, and addictions, and for physical health conditions.
Handbook of Self-Regulation, 3rd Edition: Research, Theory, and Applications. Edited by Roy Baumeister & Kathleen Vohs, $117.50

From leading authorities, this significantly revised and expanded handbook is a highly regarded reference in a rapidly growing field. It thoroughly examines the conscious and unconscious processes by which people manage their behavior and emotions, control impulses, and strive toward desired goals. Chapters explore such vital issues as why certain individuals have better self-control than others; how self-regulation shapes, and is shaped by, social relationships; underlying brain mechanisms and developmental pathways; and which interventions can improve people's self-control. The volume also addresses self-regulatory failures and their consequences, with chapters on attention-deficit/hyperactivity disorder, criminality, addictions, and money management challenges. As a special bonus, purchasers of the third edition can download a supplemental e-book featuring two notable, highly cited chapters from the second edition.

New to This Edition:

Incorporates the latest topic areas, theories, and empirical findings
Updated throughout, with 21 new chapters and numerous new authors
Cutting-edge topics: implicit self-regulation processes, the role of physical needs and processes (such as the importance of sleep), the benefits of dampening positivity, the frequency and consequences of emotional control in the workplace, and self-regulation training
Expanded coverage of motivational factors, romantic relationships, and lapses of self-control
Healing Together: a Couple's Guide to Coping with Trauma & Post-Traumatic Stress. Suzanne Phillips & Dianne Kane, $21.95

When one or both partners in a relationship experience a major traumatic event, the strain can really put the relationship in jeopardy; Healing Together offers couples simple techniques for communicating, regaining trust, and supporting one another through the process of trauma recovery.
Health Consequences of Abuse in the Family: a Clinical Guide for Evidence-Based Practice. Edited by Kathleen Kendall-Tackett, $26.95

HEALTH CONSEQUENCES OF ABUSE IN THE FAMILY translates research into practice by examining the intersection of family violence and health. Specifically this volume looks at the healthcare needs of people who have experienced abuse and subsequently have related chronic diseases and conditions.

HEALTH CONSEQUENCES OF ABUSE IN THE FAMILY broadly summarizes research and clinical cases and offers practical suggestions to the psychologists and other healthcare providers working in a variety of settings. Chapters address the implications for clinical practice as well as review relevant studies and provide additional resources. In addition, the special needs of children with disabilities, elders, and women are discussed.
Helping Children Affected by Parental Substance Abuse: Activities and Photocopiable Worksheets. Tonia Caselman, $39.95

This practical resource provides a wealth of activities and photocopiable worksheets to use with children and young people affected by parental substance misuse. Children living in substance abusing homes are at risk of many different negative outcomes, such as behavioral problems, low academic achievement, depression and anxiety, low self-esteem, as well as self-blame for their parent's substance abuse. The activities and worksheets in this book have been designed to assist counselors, therapists and other professionals to facilitate group sessions for children of addicted parents. Each chapter reviews a different issue related to children living in substance abusing homes, and gives step-by-step instructions for leading a group session, accompanied by the latest research and suggestions for discussions based on best practices. Children will learn to reduce feelings of shame and isolation, better understand the nature of addiction, increase self-care and create healthy interactions.

This is an essential resource for professionals working with children affected by parental substance misuse, including counselors, child psychologists, therapists, and youth workers.
Helping Children and Families Cope with Parental Illness: a Clinician's Guide. Maureen Davey, Karni Kissil & Laura Lynch, $68.95

When a parent or parental figure is diagnosed with an illness, the family unit changes and clinical providers should consider using a family-centered approach to care, and not just focus on the patient coping with the illness. Helping Children and Families Cope with Parental Illness describes theoretical frameworks, common parental illnesses and their course, family assessment tools, and evidence-supported family intervention programs that have the potential to significantly reduce negative psychosocial outcomes for families and promote resilience. Most interventions described are culturally sensitive, for use with diverse populations in diverse practice settings, and were developed for two-parent, single-parent, and blended families.
Helping Kids in Crisis: Managing Psychiatric Emergencies in Children and Adolescents. Edited by Fadi Haddad & Ruth Gerson, $74.50

Helping Kids in Crisis provides expert guidance to practitioners responding to high-stakes situations, such as children considering or attempting suicide, cutting or injuring themselves purposely, and becoming aggressive or violently destructive. Children experiencing behavioral crises frequently reach critical states in venues that were not designed to respond to or support them — in school, for example, or at home among their highly stressed and confused families. Professionals who provide services to these children must be able to quickly determine threats to safety and initiate interventions to deescalate behaviors, often with limited resources.

The editors and authors have extensive experience at one of the busiest and best regional referral centers for children with psychiatric emergencies, and have deftly translated their expertise into this symptom-based guide to help non-psychiatric clinicians more effectively and compassionately care for this challenging population.
Helping Preschool-Age Children Learn Self-Regulation: Lessons, Activities, Songs, and Games Designed To Give Children the Skills They Need to Succeed for the Rest of Their Lives.Brad Chapin, $57.95 (includes a CD-ROM of reproducible material)

This highly anticipated resource focuses on skill-training for preschool-age children. Self-regulation is a universal skill necessary for academic success, emotional control and healthy social interaction. With this one resource, you will be able to address School Readiness, Anger Problems, Anxiety, School Safety, Self-esteem, Social Skills and much more. The authors have developed this guide with a focus on how to help you "Do More with Less." The strategies are creative and designed to engage young children in the process to create change quickly. Includes a CD with reproducibles worksheets.
Helping Teens Learn Self-Regulation: Lessons, Activities & Worksheets for Teaching the Essentials of Responsible Decision-Making & Self-Control. Brad Chapin, $57.95 (includes a CD-ROM of reproducible material) Grades 7-12

Self-regulation includes a universal set of skills necessary for academic success, emotional control, and healthy social interaction. With these resources you will be able to address anger problems, academic performance challenges, anxieties, school safety issues, self-esteem, social skills, and much more. The books provide a solid yet flexible foundation for intervention. The individual strategies are presented in a simple step-by-step process using lessons activities and reproducible worksheets. These strategies can be used individually for a quick intervention, or they can be used to create dozens of unique curricula — tailor made to target specific problem areas for small groups or classrooms.

The authors have split the self-regulation training process into three functional areas: physical, emotional, and cognitive. Using strategies based soundly upon the evidence base of cognitive-behavioral psychology this resource will help you move children and teens progressively through skill areas in each of these three domains. The strategies are creative, fresh, and engaging in order to effect change quickly and increase the long-term impact.
Helping Vulnerable Children and Adolescents to Stay Safe: Creative Ideas and Activities for Building Protective Behaviours. Katie Wrench, $26.95

Helping vulnerable children and young people to build protective behaviours is the key to keeping them safe. Full of creative ideas and activities, this guide provides the tools to help children develop these key skills. Topics include work around: building resilience and problem solving skills; identifying a 'safety network'; developing emotional literacy; awareness of grooming strategies and safe/unsafe touch; and cyber safety. The range of tried and tested techniques will be sure to engage any child in thinking about their personal safety, allowing adult carers to have confidence that their child will be empowered to better identify and avoid harmful situations and behaviours. Practical and easy to use, this is a valuable resource for professionals working with vulnerable children and young people, such as adopted or fostered children and those in residential care, as well as the parents and carers of these children.
Helping Young People Learn Self-Regulation: Lessons, Activities & Worksheets for Teaching the Essentials of Responsible Decision-Making & Self-Control. Brad Chapin & Matthew Penner, $57.95 (includes a CD-ROM of reproducible material) Grades K-8

Self-regulation includes a universal set of skills necessary for academic success emotional control and healthy social interaction. With this single resource you will be able to address children's anger problems, academic performance challenges, anxieties, school safety issues, self-esteem, social skills, and much more. This resource provides a solid yet flexible foundation for intervention. The individual strategies are presented in a simple step-by-step process using lessons activities and reproducible worksheets. These strategies can be used individually for a quick intervention with children, or they can be used to create dozens of unique curricula — tailor made to target specific problem areas for small groups or classrooms.

The authors have split the self-regulation training process into three functional areas: physical, emotional, and cognitive. Using strategies based soundly upon the evidence base of cognitive-behavioral psychology this resource will help you move children progressively through skill areas in each of these three domains. The strategies are creative, fresh, and engaging in order to effect change quickly and increase the long-term impact on children.
How Can I Help? A Week in My Life as a Psychiatrist. David Goldbloom & Pier Bryden, $22.00

How Can I Help? portrays a week in the life of Dr. David Goldbloom as he treats patients, communicates with families, and trains staff at CAMH, the largest psychiatric facility in Canada. This highly readable and touching behind-the-scenes account of his daily encounters with a wide range of psychiatric concerns — from his own patients and their families to Emergency Department arrivals — puts a human face on an often misunderstood area of medical expertise. From schizophrenia and borderline personality disorder to post-traumatic stress syndrome and autism, How Can I Help? investigates a range of mental issues.
Human Behavior, Learning, and the Developing Brain: Volume 1, Typical Development. Edited by Donna Coch, Kurt Fischer & Geraldine Dawson, $59.95

This state-of-the-science volume brings together leading authorities from multiple disciplines to examine the relationship between brain development and behavior in typically developing children. Chapters explore the complex interplay of neurobiological and environmental influences in the development of memory, language, reading, inhibitory control, and other core aspects of cognitive, emotional, and social functioning. Throughout, the volume gives particular attention to what the research reveals about ways to support all children's learning and healthy development.
Human Behavior, Learning, and the Developing Brain: Volume 2, Atypical Development. Edited by Donna Coch, Geraldine Dawson & Kurt W. Fischer, $59.95

Synthesizing the breadth of current knowledge on brain-behavior relationships in atypically developing children, this important volume integrates theories and data from multiple disciplines. Leading authorities present their latest research on specific clinical problems, including autism, Williams syndrome, learning and language disabilities, ADHD, and issues facing infants of diabetic mothers. In addition, the effects of social stress and maltreatment on brain development and behavior are thoroughly reviewed. Demonstrating the uses of cutting-edge methods from developmental neuroscience, developmental psychology, and cognitive science, the contributors emphasize the implications of their findings for real-world educational and clinical practices.
I am an Aspie Girl: a Book for Young Girls with Autism Spectrum Conditions. Danuta Bulhak-Paterson, illustrated by Teresa Ferguson, $19.95

Girls with an Autism Spectrum Disorder (ASD) are often quite different from boys with an ASD. In this fully-illustrated, colour storybook, Lizzie, an 'Aspie Girl', talks about all the things she and other girls with Asperger Syndrome sometimes find difficult, and all of the things that make them special.
Imaginations: Fun Relaxation Stories and Meditations for Kids. Carolyn Clarke, $28.95

This book provides stories to help children learn to calm their bodies and relax their minds. Wildly imaginative and whimsically joyful, Carolyn Clarke's guide is a wonderful tool for children to learn that the most important spaces in life are often the quiet moments in between. The stories and illustrations contained in this volume help children learn to calm themselves and release the tension of their lives in a positive, healing manner. A child's ability to consciously relax their body and clear their mind can help address a myriad of issues, such as anxiety, stress, and excessive worry; sleep disorders, nightmares, and fear of the dark at bedtime; anger issues; focus and concentration issues; special needs, including ADD, ADHD, Aspergers, autism, and OCD; depression; low self-esteem; grief; and life changes such as moving, divorce, or changing schools.
Infant and Early Childhood Mental Health: Core Concepts and Clinical Practice. Edited by Kristie Brandt, Bruce Perry, Stephen Seligman & Ed Tronick, $75.95

INFANT AND EARLY CHILDHOOD MENTAL HEALTH: CORE CONCEPTS AND CLINICAL PRACTICE is a groundbreaking book that provides an overview of the field from both theoretical and clinical viewpoints. The complexity of this emerging field demands an interdisciplinary approach, and the book provides a clear, comprehensive, and coherent text with an abundance of clinical applications to increase understanding and help the reader to integrate the concepts into clinical practice. Offering both cutting-edge coverage and a format that facilitates learning, the book offers key points and references at the end of each chapter, and generous use of figures, tables, and other resources to enhance learning.
The Infant Mind: Origins of the Social Brain. Edited by Maria Legerstee, David Haley & Marc Bornstein, $90.95

Integrating cutting-edge research from multiple disciplines, this book provides a dynamic and holistic picture of the developing infant mind. Contributors explore the transactions among genes, the brain, and the environment in the earliest years of life. The volume probes the neural correlates of core sensory, perceptual, cognitive, emotional, and social capacities. It highlights the importance of early relationships, presenting compelling findings on how parent–infant interactions influence neural processing and brain maturation. Innovative research methods are discussed, including applications of behavioral, hormonal, genetic, and brain imaging technologies.
Infectious Behavior: Brain-Immune Connections in Autism, Schizophrenia, and Depression. Paul Patterson, $21.50

In INFECTIOUS BEHAVIOR, neurobiologist Paul Patterson examines the involvement of the immune system in autism, schizophrenia, and major depressive disorder. Although genetic approaches to these diseases have garnered the lion's share of publicity and funding, scientists are uncovering evidence of the important avenues of communication between the brain and the immune system and their involvement in mental illness. Patterson focuses on this brain-immune crosstalk, exploring the possibility that it may help us understand the causes of these common but still mysterious diseases. The heart of this engaging book, accessible to nonscientists, concerns the involvement of the immune systems of the pregnant woman and her fetus, and a consideration of maternal infection as a risk factor for schizophrenia and autism. Patterson reports on research that may shed light on today's autism epidemic. He also outlines the risks and benefits of both maternal and postnatal vaccinations.

In the course of his discussion, Patterson offers a short history of immune manipulation in treating mental illness (recounting some frightening but fascinating early experiments) and explains how the immune system influences behavior and how the brain regulates the immune system, looking in particular at stress and depression. He examines the prenatal origins of adult disease and evidence for immune involvement in autism, schizophrenia, and depression. Finally, he describes the promise shown by recent animal experiments that have led to early clinical trials of postnatal and adult treatments for patients with autism and related disorders.
Integrative Psychotherapeutic Approaches to Autism Spectrum Conditions: Working with Hearts of Glass. David Moat, $31.95

People on the autism spectrum often present with symptoms indicating poor self-awareness or hyper-awareness, low self-esteem, depression and difficulty connecting with others. Treatment which relies on medical and behavioural views of autism risks ignoring emotional factors. This book demonstrates that counselling and emotional support is not only possible for people on the autism spectrum, but essential.

David Moat describes the impact of autism on emotional perception and regulation, and looks at how various therapeutic principles can helpfully be applied to address these issues. He identifies strategies for dealing with common emotional difficulties, including anxiety, anger and depression, as well as techniques for aiding relaxation. Specific approaches to use as part of holistic care are described, including play therapy, the use of imagery and story-making, hypnotherapy, intensive interaction, Neuro-Linguistic Programming, Cognitive Behavioural Therapy and positive psychology. This is essential reading for all those working therapeutically with people on the autism spectrum, including counsellors, therapists and psychologists, as well as parents.
The Interpersonal Neurobiology of Play: Brain-Building Interventions for Emotional Well-Being. Theresa Kestly, $40.00

The mental health field has seen a significant shift in the past decade toward including a neuroscience perspective when designing clinical interventions. However, for many play therapists it has been challenging to apply this information in the context of play therapy. Here, Theresa Kestly teaches therapists how to understand the neurobiology of play experiences so the undeniable benefits of play therapy can be exploited to their fullest.

At last, clinical readers have a book that takes seriously the importance of play and brings a scientific eye to this most important aspect of life. Drawing on concepts of interpersonal neurobiology, the benefits of play interventions to achieve attunement, neural integration, healthy attachment, and the development of resilience and well-being become clear.
Interviewing Children and Adolescents: Skills and Strategies for Effective DSM-5 Diagnosis, 2nd Edition. James Morison & Kathryn Flegel, $75.95

Fully updated for DSM-5 and ICD-10-CM, this instructive clinical resource has given thousands of clinicians and students essential skills for evaluating infants through adolescents with any type of mental health issue. Principles for conducting age-appropriate clinical interviews with children of varying ages and their parents — including the use of toys, drawing, dolls, and other forms of play — are illustrated with annotated sample transcripts. The book provides crucial information for accurately diagnosing a wide range of mental and behavioral disorders. User-friendly features include concise explanations of diagnostic criteria, coding notes, interview pointers for specific disorders, vivid vignettes, and a sample written report.
It Didn't Start with You: How Inherited Family Trauma Shapes Who We Are and How to End the Cycle. Mark Wolynn, $37.00

Depression. Anxiety. Chronic Pain. Phobias. Obsessive thoughts. The evidence is compelling: the roots of these difficulties may not reside in our immediate life experience or in chemical imbalances in our brains — but in the lives of our parents, grandparents, and even great-grandparents. The latest scientific research, now making headlines, supports what many have long intuited — that traumatic experience can be passed down through generations. These emotional legacies are often hidden, encoded in everything from gene expression to everyday language, and they play a far greater role in our emotional and physical health than has ever before been understood.

It Didn't Start with You builds on the work of leading experts in post-traumatic stress, including Mount Sinai School of Medicine neuroscientist Rachel Yehuda and psychiatrist Bessel van der Kolk, author of The Body Keeps the Score. As a pioneer in the field of inherited family trauma, Mark Wolynn has worked with individuals and groups on a therapeutic level for over twenty years.

It Didn't Start with You offers a pragmatic and prescriptive guide to his method, the Core Language Approach. Diagnostic self-inventories provide a way to uncover the fears and anxieties conveyed through everyday words, behaviors, and physical symptoms. Techniques for developing a genogram or extended family tree create a map of experiences going back through the generations. And visualization, active imagination, and direct dialogue create pathways to reconnection, integration, and reclaiming life and health. It Didn't Start With You is a transformative approach to resolving longstanding difficulties that in many cases, traditional therapy, drugs, or other interventions have not had the capacity to touch.
The Journey of the Heroic Parent: Your Child's Struggle & the Road Home. Brad Reedy, $17.95

Every day parents face heartbreaking situations. Raising a child struggling with mental health issues, addictions, depression, suicidal thoughts, eating disorders or just the normal angst associated with growing up can be frightening and confusing. When all you've done is not enough, when your child seems lost and you feel inept and impotent, Dr. Reedy can help you take the necessary steps to find your child, not with cursory cures or snappy solutions, but rather by effecting positive change in your own behavior.

On your journey, you will confront, re-evaluate, and grow confident in your beliefs as a parent. You will learn how to lovingly and effectively communicate your intentions to your child. Reedy's process will teach you how to find peace and security in your skills as a parent, and help you get comfortable exactly where you are. Even if you've made mistakes, even if you think you've failed, you still have the power to be a great parent. Healthy parenting leads to a healthy life for your whole family, and The Journey of the Heroic Parent will be your guide as you walk the path to hope.
Losing a Parent to Suicide: Using Lived Experiences to Inform Bereavement Counseling. Marty Loy & Amy Boelk, $47.50

The suicide of a parent has life-long consequences; few more traumatic scenarios exist, and counselors often struggle for ways to help clients deal with its effects. Few understand the pain and life-altering effects of these tragedies better than children who have experienced the suicide of a parent. Despite this, there are few texts that incorporate and evaluate the first-person accounts of grief following a suicide while advancing a method for helping. LOSING A PARENT TO SUICIDE analyzes stories of parent suicides and explores the grief and coping processes that follow, discovering the strategies, methods and modes of therapy that have empowered grieving individuals and helped them rebuild their lives.
Love, Fear, and Health: How Our Attachments to Others Shape Health and Health Care. Robert Mauner & Jonathan Hunter, $30.95

Can the way in which we relate to others seriously affect our health? Can understanding those attachments help health care providers treat us better? In Love, Fear, and Health, psychiatrists Robert Maunder and Jonathan Hunter draw on evidence from neuroscience, stress physiology, social psychology, and evolutionary biology to explain how understanding attachment — the ways in which people seek security in their close relationships – can transform patient outcomes.

Using attachment theory, Maunder and Hunter provide a practical, clinically focused introduction to the influence of attachment styles on an individual's risk of disease and the effectiveness of their interactions with health care providers. Drawing on more than fifty years of combined experience as health care providers, teachers, and researchers, they explain in clear language how health care workers in all disciplines can use this knowledge to meet their patients' needs better and to improve their health.
Love, Hugs, and Hope: When Scary Things Happen. Christy Monson, illustrated by Lori Nawyn, $23.95

LOVE, HUGS, AND HOPE: WHEN SCARY THINGS HAPPEN is an invaluable tool for helping children identify feelings that overwhelm them with anxiety and despair. Written after the tragic shooting in Newtown, Connecticut, author Christy Monson guides readers through emotions of fear, sadness, and anger, and then lends constructive and practical ideas for how to manage such feelings and seek comfort. Lori Nawyn's engaging illustrations help young children understand that hope is only a hug away.
Loving Our Addicted Daughters Back to Life: a Guidebook for Parents. Linda Dahl, $20.50

The latest information on gender-specific treatment of addiction and recovery can be found in this go-to manual for parents seeking direction to help their daughters. Step-by-step guidelines present tools for recognizing substance abuse in young women; communicating with them and their care providers; dealing with relapse and long-term recovery; and managing parental shame, guilt, fear, anger, and loving detachment.
A Manual of Dynamic Play Therapy: Helping Things Fall Apart, the Paradox of Play. Dennis McCarthy, $33.95

Children will experience natural growth and change throughout their lives. Play, by its very nature, always results in things falling apart, often literally, and children generally find satisfaction in this process of collapse and renewal.

This book harnesses the power of the reorganizing process to elicit positive and profound change in children dealing with social, neurological, developmental, health and family issues. The author clarifies the theory behind this innovative play therapy approach, and explains its practical application to a full spectrum of client needs, using inspirational and real-life anecdotes as examples. He also describes the importance of using symbols in play therapy and focuses on ways to enable children to act out their internal aggression in a safe and healthy manner.
Meh. Deborah Malcolm, $14.95

Sadness is an emotion that everyone feels at some time or another. But sometimes you might feel a sadness so long and so deep and dark that it seems impossible to find happiness. That kind of sadness is called depression. Meh is a wordless picture book about one boy's journey through depression. Discussion questions at the back of the book are intended for parents or teachers to discuss depression with children.
Memoirs of an Addicted Brain: a Neuroscientist Examines His Former Life on Drugs. Marc Lewis, $21.00

Marc Lewis is a distinguished neuroscientist. And, for many years, he was a drug addict, dependent on a series of dangerous substances, from LSD to heroin. His narrative moves back and forth between the often dark, compellingly story of his relationship with drugs and a revelatory analysis of what was going on in his brain. He shows how drugs speak to the brain — which is designed to seek rewards and soothe pain — in its own language. He shows in detail the neural mechanics of a variety of powerful drugs and of the onset of addiction.

Dr. Lewis freed himself from addiction and ended up studying it. He traded in his pharmaceutical supplies for the life of a graduate student, eventually becoming a professor of developmental psychology, and then of neuroscience. This is the fascinating story of his journey, seen from the inside out.
Mental Health for the Whole Child: Moving Young Clients from Disease & Disorder to Balance & Wellness. Scott Shannon, $39.50

Every child possesses enormous untapped potential, and yet the number of kids suffering from mental illness today seems to creep ever upward. Depression, anxiety, ADHD, OCD, oppositional defiant disorder, anger issues — you name it — are increasingly prevalent, leaving clinician's offices packed with worried parents and caregivers, wondering how they can help their children. In this book, child psychiatrist Scott Shannon offers a refreshing new path for practitioners who are eager for a more optimistic view of children's mental health, one that emphasizes a child's inherent resilience and resources over pathology and prescriptions.

"What is mental health?" Shannon explores the fundamental question, showing that an innate desire for balance — a wholeness — between brain-body-mind lies at the heart of wellness. Such a balance can't be achieved by medication alone, but requires a broad, full-spectrum understanding of children's lives: their diet, social skills, sleep habits, their ability to self-regulate, to find meaning and purpose in life, and their family relationships. Stress, trauma, and poor nutrition are some of the most common barriers to wholeness in kids' lives, and Shannon carefully examines these and other barriers, and what the latest discoveries in neuroplasticity and epigenetics tell us about their ability to overcome them. Readers will learn how to perform a different sort of assessment — one that identifies patterns of imbalance and obstacles to health in a child's life — as well as how to build a meaningful, effective treatment plan around these deficits, and how clinicians can best position themselves to respond effectively.
Mind: a Journey to the Heart Of Being Human. Daniel Siegel, $35.95

In this book, noted neuropsychiatrist and New York Times best-selling author Daniel J. Siegel, MD, uses his characteristic sensitivity and interdisciplinary background to offer a definition of the mind that illuminates the how, what, when, where, and even why of who we are, of what the mind is, and what the mind's self has the potential to become. MIND takes the reader on a deep personal and scientific journey into consciousness, subjective experience, and information processing, uncovering the mind's self-organizational properties that emerge from both the body and the relationships we have with one another, and with the world around us. While making a wide range of sciences accessible and exciting — from neurobiology to quantum physics, anthropology to psychology — this book offers an experience that addresses some of our most pressing personal and global questions about identity, connection, and the cultivation of well-being in our lives.
A Mind Apart: Travels in a Neurodiverse World. Susanne Antonetta, $18.00

In this fascinating literary memoir, Susanne Antonetta draws on her personal experience as a manic-depressive, as well as interviews with people with multiple personality disorder, autism, and other neurological conditions, to form an intimate meditation on mental 'disease'. She traces the many capabilities-the visual consciousness of an autistic, for example, or the metaphoric consciousness of a manic-depressive-that underlie these and other mental 'disabilities'. A stunning portrait of how the world shapes itself in minds that are profoundly different from the norm, A Mind Apart urges readers to look beyond the concept of cures to the gifts inherent in many neuro-atypical conditions. Employing a wide-ranging approach to her subject, Antonetta provides a rare glimpse into the wildly varying landscapes of human thought, perception, and emotion.
Mind Gym: Achieve More by Thinking Differently. Sebastian Bailey & Octavious Black, $33.50

The international bestseller that will help you transform your personal and professional life by changing the way you think. Today, the pressure to achieve is intense. To be at our best, we need our minds working at peak potential. But unless you train it, your mind stays on autopilot, stuck in unhealthy thought patterns that lead to self-sabotaging habits and behaviors. As with your body, you have to exercise your mind to get the most out of it.

Sebastian Bailey and Octavius Black, founders of Mind Gym, help you change your mental default settings through a series of "workouts" that have been tested and experienced by more than one million people from around the world. This hands-on guide presents a fitness program for the mind that tackles the most common challenges at work and home:

How to adopt a positive mindset
How to repair broken relationships
How to resolve conflict successfully
How to influence others
How to minimize stress and gain energy
How to be more creative
Mind Over Mood: Change How You Feel by Changing the Way You Think, 2nd Edition. Dennis Greenberger & Christine Padesky, $38.95

Discover simple yet powerful steps you can take to overcome emotional distress — and feel happier, calmer, and more confident. This life-changing book has already helped more than 1,000,000 readers use cognitive-behavioral therapy — one of today's most effective forms of psychotherapy — to conquer depression, anxiety, panic attacks, anger, guilt, shame, low self-esteem, eating disorders, substance abuse, and relationship problems. Revised and expanded to reflect significant scientific developments of the past 20 years, the second edition contains numerous new features: expanded content on anxiety; chapters on setting personal goals and maintaining progress; happiness rating scales; gratitude journals; innovative exercises focused on mindfulness, acceptance, and forgiveness; new worksheets; and much more. Mind Over Mood will help you:

Learn proven, powerful, practical strategies to transform your life
Follow step-by-step plans to overcome depression, anxiety, anger, guilt, and shame
Set doable personal goals and track your progress (you can photocopy the worksheets from the book or download and print additional copies)
Practice your new skills until they become second nature
Mindful Movements: Ten Exercises for Well-Being. Thich Nhat Hanh, illustrations by Wietske Vriezen, $18.95

Initially developed as stretching breaks between long periods of sitting meditation, the Ten Mindful Movements have become a popular tool to reduce stress and tension. These simple and effective movements, based in yoga and Tai Chi, can increase mental, emotional, and physical well-being, and are suitable for people with a wide range of physical abilities. Each exercise is fully illustrated by Wietske Vriezen, a Dutch artist and movement teacher. The book includes a 35-minute DVD of Thich Nhat Hanh and members of the Plum Village Sangha demonstrating the Mindful Movements.
Mindful Parenting: a Guide for Mental Health Practitioners. Susan Bögels & Kathleen Restifo, $33.95

Teaching parents how to remain calm in the face of child-rearing stress. Despite its inherent joys, parenting can be challenging and stressful. When a parent or child suffers from a mental health issue, these difficulties multiply.

In this pioneering synthesis of mindfulness practices and parenting skills, Bögels and Restifo lay out the clinically proven eight-week program they developed for parents of children and adolescents in outpatient mental health care. A practical manual grounded in scientifically rigorous research, the forms and exercises they developed are tailored to helping parents develop stronger bonds with their children and take better care of themselves and its invaluable handouts and assignments will help keep caregiving on track.
Mindfulness & Acceptance for Counseling College Students: Theory and Practical Applications for Intervention, Prevention & Outreach. Jacqueline Pistorello, $57.95

The college years are very stressful for many people, so it comes as little surprise that college-aged youth often suffer from diagnosable psychiatric disorders. Even among college students whose distress is not clinically diagnosable, the college years are fraught with developmental challenges that can trigger bouts of psychological suffering. In MINDFULNESS AND ACCEPTANCE FOR COUNSELING COLLEGE STUDENTS, clinical researcher Jacqueline Pistorello explores how mindfulness and acceptance-based approaches are being utilized in higher education settings around the world to treat student mental health problems like severe depression, substance abuse, and eating disorders, and/or to help students thrive in and out of the classroom.

This book offers easy-to-use programs for college counselors, therapists, instructors, administrators, and even high school counselors who are looking for tools to help high school students prepare for the transition to college. Counselors with extensive experience with mindfulness and acceptance approaches can learn new ways of adapting these approaches to interventions with college students, and counselors interested in these approaches but lacking experience can learn about these effective therapies. Finally, college administrators and staff can gain ideas for implementing mindfulness practices in various campus contexts to help promote student mental health or academic engagement.
The Mindfulness Coloring Book: Anti-Stress Art Therapy for Busy People. Emma Farrarons, $13.95

The Mindfulness Coloring Book Volume Two: More Anti-Stress Art Therapy for Busy People. Emma Farrarons, $13.95

In today's busy world, finding a moment of peace and calm can be a challenge. Mindful coloring is a simple yet powerful practice that combines the proven, time-honored tradition of thoughtful meditation with the growing popularity of adult coloring books, and shows that any activity, done right, can be an exercise in mindfulness.

In The Mindfulness Coloring Books, accomplished illustrator Emma Farrarons presents intricate and beguiling patterns to help you color your way to tranquility. Here are flowers, leaves, butterflies, and birds alongside rolling waves and kaleidoscopic designs. Perfectly sized to fit into a pocket or handbag, and printed on high-quality paper that will ensure hours of bliss, The Mindfulness Coloring Books are ready to help you de-stress wherever you go. So take a few minutes out of your hectic schedule to reset and refresh with mindful coloring — and relive the days when your biggest concern was staying within the lines!
Mindfulness for Prolonged Grief: a Guide to Healing after Loss When Depression, Anxiety, and Anger Won't Go Away. Sameet Kumar, $24.95

Prolonged or complicated grief is a serious psychological condition that can leave you feeling dazed, stunned, or in shock for months or even years after your loss. Your sorrow does not diminish with time. In fact, it may even increase. No matter how much support you receive from family and friends, you simply cannot "get over it." However, there are steps you can take to begin healing.

MINDFULNESS FOR PROLONGED GRIEF offers you real tools for overcoming the painful symptoms of prolonged grief. In the book, you will learn to relieve your pain by maintaining a healthy lifestyle, improving the quality of your sleep, and reconnecting with your life's goals. In addition, you will discover how mindfulness exercises and guided meditations can help you process your grief, manage your intense emotions, and deal with loss without resorting to avoidant behaviors (such as addiction) as coping mechanisms. Loss is an extremely painful part of life, but with help you can build the resilience you need to heal, and use your grief as a powerful vehicle for growth.
A Mindfulness Intervention for Children with Autism Spectrum Disorders: New Directions in Research and Practice. Yoon-Suk Hwang & Patrick Kearney, $129.00

This book presents emerging research on the effectiveness of mindfulness methods in reducing behavior problems associated with autism spectrum disorders (ASD) in children. The volume synthesizes current research and theories on the therapeutic uses of mindfulness, specifically for people living with developmental disabilities. In addition, it examines a promising new study in which mothers of children with ASD learn mindfulness techniques for their own use and are then trained to teach the methods to their children. The book concludes with a report of post-study findings and a discussion of practical and methodological issues regarding mindfulness interventions for ASD. Featured topics include:

A genealogy of mindfulness, from original Buddhist texts to modern health application
Implications for further research and advancement
Appendices of basic mindfulness exercises and activities

A Mindfulness Intervention for Children with Autism Spectrum Disorders is a concise resource for researchers, clinicians and other scientist-practitioners, and graduate students in developmental psychology, social work, education, and related disciplines.
Mindfulness Skills for Trauma and PTSD: Practices for Recovery and Resilience. Rachel Goldsmith Turow, $36.95

Trauma touches every life, but the way that we hold our pain makes a difference. Mindfulness Skills for Trauma and PTSD provides user-friendly descriptions of the many facets of traumatic stress alongside evidence-based strategies to manage trauma symptoms and build new strengths. This book is a valuable resource for trauma survivors, health professionals, researchers, mindfulness practitioners, and others seeking new pathways to recovery and resilience.

It is normal to feel anxious or depressed after trauma, and to have upsetting thoughts and memories. Instead of fighting our feelings and blaming ourselves for what are actually common responses to trauma, mindfulness practices can help us tolerate and decrease distress, cultivate kindness towards ourselves and others, make wise choices, navigate attention, improve relationships, and relax—capacities that reduce trauma symptoms and advance our overall well-being.

Practicing the small stuff can help us with the big stuff. As we learn to notice our breathing, walking, minor frustrations or daily activities with curiosity and care, we build inner resources to skillfully handle past trauma, as well as current and future challenges. Mindfulness practices can transform self-blame into self-respect and self-compassion. We can also match specific mindfulness skills to particular trauma symptoms. For example, "grounding" with the five senses can help us when we feel overwhelmed or spaced out, and loving-kindness meditation can alleviate self-criticism.

With this book, you will explore scientifically supported mindfulness practices, plus "In their own words" sections that illustrate the skills with personal stories demonstrating how mindfulness practices have helped others recover from trauma. "Research highlight" sections showcase fascinating scientific studies that form the basis for the book's approaches. As we practice effective strategies to handle a full range of experiences, we can each find new sources of hope, connection, and peace.
Modern Families: Parents and Children in New Family Forms. Susan Golombok, $32.95

Modern Families brings together research on parenting and child development in new family forms including lesbian mother families, gay father families, families headed by single mothers by choice and families created by assisted reproductive technologies such as in vitro fertilisation (IVF), egg donation, sperm donation, embryo donation and surrogacy. This research is examined in the context of the issues and concerns that have been raised regarding these families.

The findings not only contest popular myths and assumptions about the social and psychological consequences for children of being raised in new family forms but also challenge well-established theories of child development that are founded upon the supremacy of the traditional family. It is argued that the quality of family relationships and the wider social environment are more influential in children's psychological development than are the number, gender, sexual orientation, or biological relatedness of their parents or the method of their conception.
The Myth of Executive Functioning: Missing Elements in Conceptualization, Evaluation, and Assessment. Leonard Koziol, $65.95

Noting the lack of consensus concerning definition, component skills, and location within the brain, The Myth of Executive Functioning calls basic assumptions, prominent theories, commonly used test methods, and even the phrase 'executive functioning' into question. The book's deceptively simple argument takes an evolutionary/neuroscience look at the cornerstones of cognitive organization, including memory, planning, decision-making, and adaptation to novel circumstances. From there, gaps are identified between systems of cognitive control and those behaviors that are evaluated in neuropsychological testing — gaps that contribute to the disconnect between how science views mind and body, brain and behavior. The author's problem-solving metaphor places new emphasis on stimulus processing and on the relationship between movement and thought as he offers thought-provoking perspectives on:

The limits of neuropsychological constructs.
The components of adaptive thinking.
The automatic aspects of problem solving.
The left-brain/right-brain dichotomy.
Problems with the domain approach to cognition.
New paradigms for testing cognitive functioning.

A controversial presentation with the potential to change clinical practice and training, The Myth of Executive Functioning will be read, debated, and learned from by neuropsychologists, clinical psychologists, psychiatrists, cognitive neuroscientists, and rehabilitation specialists.
The Neurobiology of Attachment-Focused Therapy: Enhancing Connection & Trust in the Treatment of Children & Adolescents. Jonathan Baylin & Daniel Hughes, $38.95

This groundbreaking book explores, for the first time, how the attachment-focused family therapy model can respond to this question at a neural level. It is a rich, accessible investigation of the brain science of early childhood and developmental trauma. Each chapter offers clinicians new insights — and powerful new methods — to help neglected and insecurely attached children regain a sense of safety and security with caring adults. Throughout, vibrant clinical vignettes drawn from the authors' own experience illustrate how informed clinical processes can promote positive change.
The Neuroscience of Human Relationships: Attachment and the Developing Brain. Louis Cozolino, $50.50

As human beings, we cherish our individuality yet we know that we live in constant relationship to others, and that other people play a significant part in regulating our emotional and social behavior. Although this interdependence is a reality of our existence, we are just beginning to understand that we have evolved as social creatures with interwoven brains and biologies. The human brain itself is a social organ and to truly understand being human, we must understand not only how we as whole people exist with others, but how our brains, themselves, exist in relationship to other brains.

Technical advances now provide more windows into our inner neural universe and terms like attachment, empathy, compassion, and mindfulness have begun to appear in the scientific literature. Overall, there has been a deepening appreciation for the essential interdependence of brain and mind. More and more parents, teachers, and therapists are asking how brains develop, grow, connect, learn, and heal. The new edition of this book organizes this cutting-edge, abundant research and presents its compelling insights, reflecting a host of significant developments in social neuroscience.

THE NEUROSCIENCE OF HUMAN RELATIONSHIPS gives readers a deeper appreciation of how and why relationships have the power to reshape our brains throughout our life.
The Neuroscience of Psychotherapy, Second Edition: Healing the Social Brain. Louis Cozolino, $56.00

Theoretical advances in brain imaging have revealed that the brain is an organ continually built and re-built by one's experience. We are now beginning to learn that many forms of psychotherapy, developed in the absence of any scientific understanding of the brain, are supported by recent neuroscientific findings. In fact, it could be argued that to be an effective psychotherapist these days it is essential to have some basic understanding of neuroscience. Louis Cozolino's The Neuroscience of Psychotherapy, Second Edition is the perfect place to start.

Written for psychotherapists and others interested in the relationship between brain and behavior, this book encourages us to consider the brain when attempting to understand human development, mental illness, and psychological health. Fully and thoroughly updated with the many neuroscientific developments that have happened in the eight years since the publication of the first edition, this revision to the bestselling book belongs on the shelf of all practitioners.
NeuroTribes: the Legacy of Autism and the Future of Neurodiversity. Steve Silberman, forward by Oliver Sacks, $25.00

A groundbreaking book that upends conventional thinking about autism and suggests a broader model for acceptance, understanding, and full participation in society for people who think differently.

What is autism? A lifelong disability, or a naturally occurring form of cognitive difference akin to certain forms of genius? In truth, it is all of these things and more — and the future of our society depends on our understanding it. WIRED reporter Steve Silberman unearths the secret history of autism, long suppressed by the same clinicians who became famous for discovering it, and finds surprising answers to the crucial question of why the number of diagnoses has soared in recent years. Going back to the earliest days of autism research and chronicling the brave and lonely journey of autistic people and their families through the decades, Silberman provides long-sought solutions to the autism puzzle, while mapping out a path for our society toward a more humane world in which people with learning differences and those who love them have access to the resources they need to live happier, healthier, more secure, and more meaningful lives.

Along the way, he reveals the untold story of Hans Asperger, the father of Asperger's syndrome, whose "little professors" were targeted by the darkest social-engineering experiment in human history; exposes the covert campaign by child psychiatrist Leo Kanner to suppress knowledge of the autism spectrum for fifty years; and casts light on the growing movement of "neurodiversity" activists seeking respect, support, technological innovation, accommodations in the workplace and in education, and the right to self-determination for those with cognitive differences.
A Non-Violent Resistance Approach with Children in Distress: a Guide for Parents and Professionals. Carmelite Avraham-Krehwinkel & David Aldridge, $33.95

Parents, teachers and other professionals often struggle to know how to deal with disruptive, abusive or aggressive behavior. This book addresses the urgent need for a realistic, practical and effective approach to dealing with severe disruptive behavior in children and adolescents.

Adapting the principles of non-violent resistance originally advocated by Mahatma Gandhi, the book provides de-escalation techniques which empower the adult and unburden the distressed child. The authors outline the theoretical basis upon which the approach was developed, and explain how and why it can be so effective. Case studies demonstrate how the approach can be used to reach more successful places with unhappy and disruptive children of different ages. A separate section for parents provides useful advice on how to take the theoretical material and use it to deal with problematic behavior in everyday life.

As effective as it is original, this approach will empower desperate parents and despairing caregivers by equipping them with hands-on tools to contain, counter and positively direct the aggression and opposition which they face from children in distress.
101 Things to Do on the Street: Games and Resources for Detached, Outreach and Street-Based Youth Work, 2nd Edition. Vanessa Rogers, $31.95

101 Things to Do on the Street is packed with creative and innovative ideas for street games and activities to help young people aged 11-19 explore personal, social and emotional issues.

Specifically designed so that few resources or props are needed, the activities included are all practical, easy to follow, and above all, fun. As well as helping young people get to know each other, they explore issues such as gender stereotypes, offending behaviour, values, trust and street safety. They also aim to improve skills such as teamwork, communication, compromise and negotiation. From role-play and arts and crafts to discussion and quizzes, there are over 100 ideas to meet the needs of young people who choose to meet on the street, which can also be adapted for use elsewhere. This second edition includes information on what detached and outreach work is, tips and ideas on how to get started, staying safe guidelines, and over 30 revised or new activities.

This invaluable resource will be used time and again by outreach youth workers, mobile projects, community development officers, and youth offending teams — in fact anyone working with young people who need tried and tested ideas to engage and motivate outside of building-based provision.
Open Heart, Open Mind. Clara Hughes, $22.00

In 2006, when Clara Hughes stepped onto the Olympic podium in Torino, Italy, she became the first and only athlete ever to win multiple medals in both Summer and Winter Games. Four years later, she was proud to carry the Canadian flag at the head of the Canadian team as they participated in the opening ceremony of the Vancouver Olympic Winter Games. But there's another story behind her celebrated career as an athlete, behind her signature billboard smile.

While most professional athletes devote their entire lives to training, Clara spent her teenage years using drugs and drinking to escape the stifling home life her alcoholic father had created in Elmwood, Winnipeg. She was headed nowhere fast when, at sixteen, she watched transfixed in her living room as gold medal speed skater Gaétan Boucher effortlessly raced in the 1988 Calgary Olympics. Dreaming of one day competing herself, Clara channeled her anger, frustration and raw ambition into the endurance sports of speed skating and cycling. By 2010, she had become a six-time Olympic medalist.

But after more than a decade in the gruelling world of professional sports that stripped away her confidence and bruised her body, Clara began to realize that her physical extremes, her emotional setbacks, and her partying habits were masking a severe depression. Told with honesty and passion, Open Heart, Open Mind is Clara's personal journey through physical and mental pain to a life where love and understanding can thrive. This revelatory and inspiring story will touch the hearts of all Canadians.
Ordinary Magic: Resilience in Development. Ann Masten, $52.95

From a pioneering researcher, this book synthesizes the best current knowledge on resilience in children and adolescents. Ann Masten explores what allows certain individuals to thrive and adapt despite adverse circumstances, such as poverty, chronic family problems, or exposure to trauma. Coverage encompasses the neurobiology of resilience as well as the role of major contexts of development: families, schools, and culture. Identifying key protective factors in early childhood and beyond, Masten provides a cogent framework for designing programs to promote resilience. Complex concepts are carefully defined and illustrated with real-world examples. families, schools, and culture. Identifying key protective factors in early childhood and beyond, Masten provides a cogent framework for designing programs to promote resilience. Complex concepts are carefully defined and illustrated with real-world examples.
The Organized Mind: Thinking Straight in the Age of Information Overload. Daniel Levitin, $22.00

The information age is drowning us in an unprecedented deluge of data. At the same time, we're expected to make more — and faster — decisions about our lives than ever before. No wonder, then, that the average person reports frequently losing car keys or reading glasses, missing appointments, and feeling worn out by the effort required just to keep up.

But somehow some people become quite accomplished at managing information flow. In The Organized Mind, Daniel J. Levitin, Ph.D., uses the latest brain science to demonstrate how those people excel — and how readers can use these methods to regain a sense of mastery over the way they organize their homes, workplaces, and lives. With lively, entertaining chapters on everything from the kitchen junk drawer to health care to gambling in Las Vegas, Levitin reveals how new research into the cognitive neuroscience of attention and memory can be applied to daily life. His practical suggestions call for relatively minor changes that require little effort but will have remarkable long-term benefits for mental and physical health, productivity, and creativity. The Organized Mind shows us how to navigate the churning flow of information in our daily lives with neuroscientific perspective.
Overcoming Anxiety in Children and Teens. Jed Baker, $20.95

Overcoming Anxiety in Children and Teens outlines both the science and art of anxiety therapy. The science of overcoming anxiety is using the well-researched approach called gradual exposure therapy which involves helping individuals gradually face their fears. The art of therapy is figuring out how to actually convince someone to face their fears. Jed describes motivational techniques, cognitive behavioral strategies, exercises, relaxation and mindfulness guides to lower anxiety to the point where individuals can begin to confront their fears. The book covers: simple phobias, social phobia, selective mutism, separation anxiety and school refusal, panic disorder, obsessive compulsive disorder, somatic symptom disorder and/or illness anxiety disorder, generalized anxiety disorder, perfectionism, and other common fears.
The Parallel Process: Growing Alongside Your Adolescent or Young Adult Child in Treatment. Krissy Pozatek, $28.95

For many parents of troubled teenagers, a therapeutic program that takes the child from the home for a period of time offers some respite from the daily tumult of acting out, lies, and tension that has left the family under siege. However, just as the teenager is embarking on a journey of self-discovery, skill-development, and emotional maturation, so parents too need to use this time to recognize that their own patterns may have contributed to their family's downward spiral. This is The Parallel Process.

Using case studies garnered from her many years as an adolescent and family therapist, Krissy Pozatek shows parents of pre-teens, adolescents, and young adults how they can help their children by attuning to emotions, setting limits, not rushing to their rescue, and allowing them to take responsibility for their actions, while recognizing their own patterns of emotional withdrawal, workaholism, and of surrendering their lives and personalities to parenting. The Parallel Process is an essential primer for all parents, whether of troubled teens or not, who are seeking to help the family stay and grow together as they negotiate the potentially difficult teenage years.
The Parenting Skills Treatment Planner, with DSM-5 Updates. Sarah Edison Knapp & Arthur Jongsma Jr., $66.00

This timesaving resource features:

Treatment plan components for 31 behaviorally based presenting problems
Over 1,000 prewritten treatment goals, objectives, and interventions
A critical tool for mental health professionals addressing today's complex family structures and the increased pressures on children and adolescents from school, peers, and the general culture
Saves you hours of time-consuming paperwork, yet offers the freedom to develop customized treatment plans for parents and other caregivers
Organized around 31 main presenting problems with a focus on giving parents the skills they need to effectively help their children navigate contemporary issues such as the trauma associated with divorce, school pressures, and sexual abuse
Over 1,000 well-crafted, clear statements describe the behavioral manifestations of each relational problem, long-term goals, short-term objectives, and clinically tested treatment options
Easy-to-use reference format helps locate treatment plan components by behavioral problem
Parenting a Teen Who Has Intense Emotions: DBT Skills to Help Your Teen Navigate Emotional & Behavioral Challenges. Pat Harvey & Brit Rathbone, $22.95

Parenting a teen with intense emotions can be extremely difficult. This much-needed book will give you the tools needed to help your teen regulate his or her emotions. In addition, you'll learn the skills for managing your own reactions so you can survive these difficult years and help your teen thrive. In this important book, two renowned experts in teen mental health offer you evidence-based skills for dealing with your teen's out-of-control emotions using proven-effective dialectical behavioral therapy (DBT).

Helping your teen to effectively deal with their feelings now can have a lasting, positive impact on their future. After all, honing skills for emotion regulation will act as a foundation for your teen's overall mental health. This book will help your teen gain awareness of their emotions, and offers tools to help them choose how to respond to these emotions in effective ways.
Parenting and Theory of Mind. Scott Miller, $73.95

Parenting and Theory of Mind represents the conjunction of two major research literatures in child psychology. One is longstanding. The question of how best to rear children has been a central topic for psychology ever since psychology began to develop as a science. The other research literature is a good deal younger, though quickly expanding. Theory of mind (ToM) has to do with understanding of the mental world — what people (children in particular) know or think about mental phenomena such as beliefs, desires, and emotions.

Where do children's ToM abilities come from? In particular, how do children's experiences shape their development? If we know the formative experiences that underlie ToM, then we may be able to optimize this important aspect of development for all children. The last 15 or so years have seen a rapid expansion of the literature on the social contributors to ToM, including hundreds of studies directed to various aspects of parenting. These studies have made clear that parents can be important contributors to what their children understand about the mental world. This is the first book to comprehensively bring together the literature on ToM and parenting, summarizing what we know about how parenting contributes to one of the most important outcomes in cognitive development and outlining future directions for research in this growing area.
Parenting Through the Storm: How to Handle the Highs, the Lows, and Everything in Between. Ann Douglas, $22.99

Ann Douglas knows what it's like to parent a child diagnosed with bipolar disorder. Ditto with depression, anorexia, Asperger syndrome and ADHD. Each of her four children has struggled with one or more conditions that fall under the "children's mental health" umbrella.

From Canada's bestselling and trusted parenting authority comes this honest and authoritative compendium of advice for parents who are living with children who have mental illnesses. It features interviews with experts on children's mental health as well as parents and young people who have lived with (or who are living with) mental illness. Drawing on her own experience and expertise, Ann shows how to cope with years of worry and frustration about a child's behaviour; how to effectively advocate for the child and work through treatments; how to manage siblings' concerns and emotions; and, most importantly, how to thrive as a family.
Parent-Led CBT for Child Anxiety: Helping Parents Help Their Kids. Cathy Cresswell, Monika Parkinson, Kerstin Thirlwall & Lucy Willetts, $50.50

Parents can play a strong role in helping their children overcome anxiety disorders—given the right tools. This innovative, research-based book shows clinicians how to teach parents cognitive-behavioral therapy (CBT) techniques to use with their 5- to 12-year-old. Session-by-session guidelines are provided for giving parents the skills to promote children's flexible thinking and independent problem solving, help them face specific fears, and tackle accompanying difficulties, such as sleep problems and school refusal. User-friendly features include illustrative case studies, sample scripts, advice on combining face-to-face sessions with telephone support, and pointers for overcoming roadblocks.
Pathological Demand Avoidance Syndrome: My Daughter is Not Naughty, Jane Alison Sherwin, $24.95

After years of misdiagnosis, Jane's daughter, Mollie, was diagnosed with PDA at the age of seven, and we follow her experiences pre and post diagnosis to age 10 as she attends school, interacts with the outside world and approaches adolescence. Throughout, Jane provides commentary on her daughter's behaviour and the impact it has on her family, explaining the 'why' of PDA traits, including the need for control, meltdowns, obsessive behaviour and sensory issues. She reveals the strategies that have worked for Mollie and provides essential advice and information on obtaining a diagnosis and raising awareness of PDA. The book also includes an interview with Mollie.

Full of advice and support, and with a focus on understanding the child and how he or she sees the world, this book will be of immeasurable value to the parents and families of children with PDA as well as the professionals working with them, particularly teachers and teaching assistants, SEN co-ordinators, psychologists, outreach workers and social workers.
The Pocket Guide to the DSM-5 Diagnostic Exam. Abraham Nussbaum, $71.50

Designed for interviewers at all levels of experience, THE POCKET GUIDE TO THE DSM-5™ DIAGNOSTIC EXAM is the clinician's companion for using DSM-5™ in diagnostic interviews. Both experienced clinicians and those still in training will benefit from the thoughtful, yet practical, fashion in which DSM-5™ revisions are reviewed and incorporated into the 30-minute diagnostic interview. The book:

Provides insight into the process of establishing a therapeutic alliance, which remains the goal of any psychiatric encounter, even one as brief as the diagnostic interview.
Offers an extensive set of appendixes with resources to enhance understanding. These include a brief, easy-to-use summary of DSM-5™ disorders; a stepwise approach to differential diagnosis; the Mental Status Examination and a psychiatric glossary; the ABPN Clinical Skills Evaluation; DSM-5™-related diagnostic tools and scales; and coverage of alternative diagnostic systems and rating scales.
Provides a sequential framework for generating a differential diagnosis, using a six-step approach that will help clinicians develop their clinical decision-making skills and ensure that they take into account the many and interrelated causes of mental disorders.

Direct, practical, and informative, THE POCKET GUIDE TO THE DSM-5™ DIAGNOSTIC EXAM will enable readers to efficiently and effectively employ DSM-5™ as part of a comprehensive diagnostic interview.
Pocket Guide to Interpersonal Neurobiology: an Integrative Handbook of the Mind. Daniel Siegel, $31.50

Many fields have explored the nature of mental life from psychology to psychiatry, literature to linguistics. Yet no common "framework" where each of these important perspectives can be honored and integrated with one another has been created. Our mental lives are profoundly relational. The interactions we have with one another shape our mental world. Yet as any neuroscientist will tell you, the mind is shaped by the firing patterns in the brain. How can we reconcile this tension — that the mind is both embodied and relational? Interpersonal Neurobiology is a way of thinking across this apparent conceptual divide.

This POCKET GUIDE TO INTERPERSONAL NEUROBIOLOGY is designed to aid in your personal and professional application of the interpersonal neurobiology approach to developing a healthy mind, an integrated brain, and empathic relationships. It is also designed to assist you in seeing the intricate foundations of interpersonal neurobiology as you explore relatedresources.
The Polyvagal Theory: Neurophysiological Foundations of Emotions, Attachment, Communication, and Self-regulation. Stephen Porges, $47.50

A collection of groundbreaking research by a leading figure in neuroscience. This book compiles, for the first time, Stephen Porges's decades of research. A leading expert in developmental psychophysiology and developmental behavioral neuroscience, Porges is the mind behind the groundbreaking Polyvagal Theory, which has startling implications for the treatment of anxiety, depression, trauma, and autism. Adopted by clinicians around the world, the Polyvagal Theory has provided exciting new insights into the way our autonomic nervous system unconsciously mediates social engagement, trust, and intimacy.
The Post-Traumatic Stress Disorder Sourcebook: a Guide to Healing, Recovery and Growth, 2nd Edition. Glenn Schiraldi, $29.95

The Post-Traumatic Stress Disorder Sourcebook introduces survivors, loved ones, and helpers to the remarkable range of treatment alternatives and self-management techniques available today to break through the pain and realize recovery and growth.

This updated edition incorporates all-new diagnostics from the DSM-5 and covers the latest treatment techniques and research findings surrounding the optimization of brain health and function, sleep disturbance, new USDA dietary guidelines and the importance of antioxidants, early childhood trauma, treating PTSD and alcoholism, the relationship between PTSD and brain injury, suicide and PTSD, somatic complaints associated with PTSD, and more.
The Practitioner Guide to Skills Training for Struggling Kids. Michael Bloomquist, $39.50

Addressing frequently encountered emotional, behavioral, and academic difficulties, this essential guide shows how to help parents implement proven skills-building strategies with their kids (ages 5–17). The author draws on over 25 years of research and clinical practice to provide a flexible program for individual families or parent groups. The focus is on teaching kids the skills they need to get their development back on track and teaching parents to cope with and manage challenging behavior. Featuring vignettes and troubleshooting tips, the Practitioner Guide is packed with ideas for engaging clients and tailoring the interventions. In a large-size format for easy photocopying, it contains more than 60 reproducible handouts and forms.

Also available: Skills Training for Struggling Kids: Promoting Your Child's Behavioral, Emotional, Academic, and Social Development. Michael Bloomquist, $20.50 —- An invaluable client recommendation, which guides parents to implement Dr. Bloomquist's strategies and includes all of the handouts and forms they need.
Prenatal Development and Parents' Lived Experiences: How Early Events Shape Our Psychophysiology and Relationships. Anne Diamond Weinstein, $63.50

This book presents recent knowledge, research, and theory about the earliest developmental period — from conception to birth — which holds even greater consequences for the health and development of the human organism than was previously understood. Theory and research in multiple disciplines provide the foundation for the exploration of how experiences during conception and time in the womb; during and after birth; and experiences with caregivers and the family system in the early postnatal period impact an individual physically, cognitively, emotionally, and socially over their life span.

Knowledge drawn from numerous fields highlights the opportunity for parents-to-be and the practitioners who care for them to intentionally support the cultivation of nurturing internal and external environments during the preconception, prenatal, and early parenting periods. Theory and research from the fields of psychology, medicine, psychophysiology, epigenetics, and traumatology, among others, suggest that doing so will support lifelong multidimensional aspects of healthy development in children and adults and may also benefit future generations.
The Price of Silence: a Mom's Perspective on Mental Illness. Liza Long, $21.00

Like most of the nation, Liza Long spent December 14, 2012, mourning the victims of the Newtown shooting. As the mother of a child with a mental illness, however, she also wondered: "What if my son does that someday?"

The emotional response she posted on her blog went viral, putting Long at the center of a passionate controversy. Now, she takes the next step. Powerful and shocking, The Price of Silence looks at how society stigmatizes mental illness — including in children — and the devastating societal cost. In the wake of repeated acts of mass violence, Long points the way forward.
Psychotherapy for Individuals with Intellectual Disability. Edited by Robert Fletcher, $60.95

This book provides the reader with insightful and useful ways to provide psychotherapy treatment for individuals who have intellectual disability. It brings together all three modalities (individual, couple, and group), and a variety of theoretical models and techniques are discussed. This book is a major contribution to the effort to make psychotherapy available to individuals who have ID and should serve to further stimulate interest in the provision of psychotherapy treatment for individuals who have ID co-occurring with significant mental health problems.
Psychotherapy with Infants and Young Children: Repairing the Effects of Stress and Trauma on Early Attachment. Alicia Lieberman & Patricia Van Horn, $50.50

This eloquent book presents an empirically supported treatment that engages parents as the most powerful agents of their young children's healthy development. Child-parent psychotherapy promotes the child's emotional health and builds the parent's capacity to nurture and protect, particularly when stress and trauma have disrupted the quality of the parent-child relationship. The book provides a comprehensive theoretical framework together with practical strategies for combining play, developmental guidance, trauma-focused interventions, and concrete assistance with problems of living. Filled with evocative, "how-to-do-it" examples, it is grounded in extensive clinical experience and important research on early development, attachment, neurobiology, and trauma.
The Quiet Mind: Reducing Anxiety. Loretta Oleck, $43.95

For Children, Teens and Adults
Easy and Ready to Use Activities
Includes Book and CD

THE QUIET MIND: REDUCING ANXIETY provides photo-activities to resolve anxiety, including overcoming fears, decreasing feelings of apprehension, learning to relax, reducing triggers, and building an inner safety and calm. The combination of activities and creative options along with the visual cues of the photographs lay out an easy-to-follow groundwork for healthy and needed change. The Quiet Mind series is suitable for educators, mental health professionals, and parents looking for practical and creative ways to modify or diminish negative behaviors and symptoms.
Reading and Expressive Writing with Traumatised Children, Young Refugees, and Asylum Seekers: Unpack My Heart with Words. Marion Baraitser, $34.95

This book explores how literature can be used to help young victims cope with their experiences. The process of reading, discussing and rewriting carefully selected texts can have a significant therapeutic impact, as the young person identifies his or her own experience in the narrative. This book guides readers through all aspects of implementing biblio/narrative therapy with children and adolescents, from the importance of cultural sensitivity and understanding the psychological needs of the child to providing more practical information on how to choose the right text and encourage expression through the spoken and written word. It includes exercises for use in sessions, an analysis of the importance of symbol when working therapeutically with children, and a complete account of the ethics of good practice. Drawing on the author's innovative work with young asylum seekers and refugees, and with an overview of the latest research in creativity, language and memory, the book provides a comprehensive and practical resource on the use of literature to help young victims regain their dignity and overcome the overwhelmed hurt self.

This book will be of immeasurable value to students and practitioners world-wide in arts and health care who work with traumatised young people, including counsellors, clinical psychologists, educational psychologists, teachers, psychotherapists and social workers.
Reframing PTSD as Traumatic Grief: How Caregivers Can Companion Traumatized Grievers through Catch-Up Mourning. Alan Wolfelt, $35.95

No matter the cause, PTSD results in symptoms of acute stress, including anxiety, persistent thoughts or flashbacks, and a host of other physical, emotional, cognitive, social, and spiritual challenges. In this guide for counselors and caregivers, Dr. Alan Wolfelt reframes PTSD as a form of grief. Helping PTSD sufferers mourn their unacknowledged and "carried" grief over the traumatic events that caused their symptoms is the key to helping them heal. Rather than seeking to quickly treat away symptoms of PTSD, caregivers who follow Dr. Wolfelt's "companioning" philosophy will instead see the natural and necessary PTSD symptoms as indications that the sufferer needs additional support and encouragement to express himself. This holistic new approach acknowledges clinical PTSD treatments as part of the solution while emphasizing that authentic mourning is the primary and most essential healer.
Remarkable Books about Young People with Special Needs: Stories to Foster Understanding. Alison Follos & the American Library Association, $21.95

Matching children with special needs to books and stories that will motivate and engage them, this book is a valuable collection for any parent, grandparent, caregiver, or teacher who lives or works with young people who have disabilities. This vast and varied selection of books offers individuals who may be isolated by their differences the security and companionship of stories they can identify with. Describing more than 100 stories featuring characters who have disabilities — from physical handicaps, ADHD, Asperger's syndrome, and dyslexia to survivors of psychological or physical trauma — the guide points to narratives that can help make these conditions understandable and familiar. Selecting books that dissolve limitations and spark the imagination, this resource helps all kinds of adults and children empathize and truly connect.
Resilient Grandparent Caregivers: a Strengths-Based Perspective. Bert Hayslip Jr. & Gregory Smith, Editors, $53.50

The study of grandparents raising grandchildren has tended to have a negative bias, emphasizing the difficulties such people face and the negative impact that grandparent caregiving has on them physically, socially, and emotionally. This book seeks to reverse this trend by taking a positive approach to understanding grandparent caregivers, focusing on their resilience and resourcefulness. This method reflects a strengths-based approach and the importance of benefit-finding and positive coping. Chapters feature information from both qualitative and quantitative studies and are written by a diverse range of professionals, such as counselors, psychologists, geriatric social workers, and nurse practitioners, to provide multidisciplinary perspectives for practitioners working with grandparent caregivers.
Re-Thinking Autism: Diagnosis, Identity and Equality. Edited by Katherine Runswick-Cole, Rebecca Mallett & Sami Timimi, $37.95

Disputing the existing accepted approaches to autism and the focus on diagnosis and 'treatment', this book challenges the attitudes, assumptions and prejudices around autism that are generated from the medical model, suggesting that they can be marginalising, limiting and potentially damaging to the individuals labelled with autism.

This unique contribution to the growing field of critical autism studies brings together authors from clinical psychiatry, clinical and community psychology, social sciences, disability studies, education and cultural studies, as well as those with personal experiences of autism. It is essential and challenging reading for anyone with a personal, professional or academic interest in 'autism'.
Rhythms of Relating in Children's Therapies: Connecting Creatively with Vulnerable Children. Edited by Stuart Daniel & Colwyn Trevarthen, $49.95

This multidisciplinary book shows how to foster meaningful relationships between therapists and vulnerable children, through exploring the concept of communicative musicality and creating rhythms of connection.

It includes broad and in-depth contributions from leading therapists from diverse backgrounds — including Peter Levine, Daniel Hughes, Stephen Porges, Dennis McCarthy and many more. Contributors reflect on their own experiences, providing insights from the fields of music therapy, trauma, dance and movement therapy, psychobiology, dramatherapy, counselling, play therapy, and education. Contemporary theory is woven in with case stories to highlight the emotional realities of working with highly vulnerable children, and to present proven examples of how therapists can improve the quality of connectedness. Full of original and innovative ideas for working with attachment issues, trauma, communication difficulties, autism, learning disabilities, aggression and anxiety, this is inspiring reading for professionals who work with vulnerable children in creative therapies.
Romania's Abandoned Children: Deprivation, Brain Development, and the Struggle for Recovery. Charles Nelson, Nathan Fox & Charles Zeanah, $33.95

The implications of early experience for children's brain development, behavior, and psychological functioning have long absorbed caregivers, researchers, and clinicians. The 1989 fall of Romania's Ceausescu regime left approximately 170,000 children in 700 overcrowded, impoverished institutions across Romania, and prompted the most comprehensive study to date on the effects of institutionalization on children's wellbeing. ROMANIA'S ABANDONED CHILDREN, the authoritative account of this landmark study, documents the devastating toll paid by children who are deprived of responsive care, social interaction, stimulation, and psychological comfort.

Launched in 2000, the Bucharest Early Intervention Project (BEIP) was a rigorously controlled investigation of foster care as an alternative to institutionalization. Researchers included 136 abandoned infants and toddlers in the study and randomly assigned half of them to foster care created specifically for the project. The other half stayed in Romanian institutions, where conditions remained substandard. Over a twelve-year span, both groups were assessed for physical growth, cognitive functioning, brain development, and social behavior. Data from a third group of children raised by their birth families were collected for comparison.

The study found that the institutionalized children were severely impaired in IQ and manifested a variety of social and emotional disorders, as well as changes in brain development. However, the earlier an institutionalized child was placed into foster care, the better the recovery. Combining scientific, historical, and personal narratives in a gripping, often heartbreaking, account, ROMANIA'S ABANDONED CHILDREN highlights the urgency of efforts to help the millions of parentless children living in institutions throughout the world.
Selective Mutism in Our Own Words: Experiences in Childhood and Adulthood. Carl Sutton & Cheryl Forrester, $26.95

Exploring all aspects of SM, from symptoms and diagnostic criteria, to triggers and the consequences of being psychologically unable to speak, the stories in this book dispel the myths around this often misunderstood condition. Far from refusing to talk, or choosing not to, the contributors offer genuine insights into why they simply cannot speak in certain situations or in front of certain people. Children, teens and adults from the UK and US share experiences of feeling isolated, struggling at school, and finding ways to communicate. Letting people with SM know that they are not alone with the condition, the book will also help family, friends and professionals to understand what it is like to live with SM.
The Self-Esteem Workbook for Teens: Activities to Help You Build Confidence and Achieve Your Goals. Lisa Schab, $22.50

Psychologists believe that low self-esteem is at the root of many emotional problems. When you have healthy self-esteem, you feel good about yourself and see yourself as deserving of the respect of others. When you have low self-esteem, you put little value on your opinions and ideas, and may find yourself fading into the background of life. Without some measure of self-worth, you cannot accomplish your goals.

In THE SELF-ESTEEM WORKBOOK FOR TEENS, you will learn to develop a healthy, realistic view of yourself that includes honest assessments of your weaknesses and strengths, and you will learn to respect yourself, faults and all. You will also learn the difference between self-esteem and being self-centered, self-absorbed, or selfish. Finally, this book will show you how to distinguish the outer appearance of confidence from the quiet, steady, inner acceptance and humility of true self-esteem.

The book also includes practical exercises to help you deal with setbacks and self-doubt, skills for dealing with criticism, and activities that will aid in the development of self-awareness, self-acceptance, and self-worth. With the right amount of self-confidence, you will have the emotional resources you need to reach your goals.
Social Anxiety in Adolescents and Young Adults: Translating Developmental Science into Practice. Candice Alfano, Editor, $75.95

During adolescence, the physical, cognitive, and behavioral hallmarks of social anxiety disorder (SAD) often make their first appearance. This developmental period is characterized by rapid physical growth and sexual maturation, as well as unique emotional and cognitive developments and underlying neurological changes. At the same time, increasing social demands, peer pressure, romantic interests, hormonal changes, and greater independence present a dizzying and sometimes overwhelming array of challenges. Although symptoms of social anxiety are common in adolescents, only recently have researchers begun to examine the problem in this age group. Fortunately, an increasing number of studies have uncovered important nuances in the development and presentation of social anxiety symptoms and SAD in adolescents and young adults. The contributors to this book examine social anxiety in the lives of young people (aged 12 to 25) in the context of dating and romantic relationships, alcohol and drug use, performance anxiety and school refusal, and alongside co-morbid disorders such as depression.
Some Bunny to Talk To: a Story about Going to Therapy. Cheryl Sterling, Paola Conte, Larisa Labay & Tiphanie Beeke, $13.95 (ages 4-8)

Some Bunny To Talk To presents therapy in a way that is simple, direct, and easy for young children to understand. Children will hear about what to expect from therapy and how therapists are very good at helping kids to solve problems. They will learn about the ins and outs of therapy and that therapy can be a positive and helpful experience! Included is a Note to Parents and Caregivers that outlines how best to support children in therapy and what to do to pave the way for a positive therapy experience.
A Spectrum Approach to Mood Disorders: Not Fully Bipolar But Not Unipolar—Practical Management. James Phelps, $42.00

Though the DSM discusses the criteria for mood disorders in absolute terms — either present or absent — professionals are aware that while such dichotomies are useful for teaching, they are not always true in practice. Recent genetic data support clinicians' longstanding recognition that a continuum of mood disorders between unipolar and bipolar better matches reality than a yes/no, bipolar-or-not approach. If we acknowledge that continuum, how does this affect our approach to diagnosis and treatment?

In A Spectrum Approach to Mood Disorders, nationally recognized expert James Phelps provides an in-depth exploration of the signs, symptoms, and nuanced presentations of the mood disorder spectrum, focusing on the broad gray area between Major Depression and Bipolar I. Combining theoretical understanding and real-world scenarios, Phelps offers practical treatment guidelines for clinicians to better understand the subtle ways mood disorders can show up, and how to find the most beneficial path for treatment based on the patient's individual pattern of symptoms.

Phelps's expertise and wealth of personal experience provides readers with unparalleled insight into a subject that is by nature challenging to define. His emphasis on non-medication approaches, as well as chapters on all the major pill-based treatments (from fish oil to lithium to the avoidance of atypical antipsychotics and antidepressants), creates a comprehensive resource for any clinician working with patients on the mood spectrum. Appendices on the relationship between bipolar diagnosis, politics, and religion; and a plain-English approach to the statistical perils of bipolar screening, offer further value.

Phelps has written an invaluable guide of the critical information professionals need to treat patients on the mood disorder spectrum, as well as a useful tool for highly motivated families and patients to better understand the mood disorder that effects their lives. This book seeks to alter the black and white language surrounding these mood disorders to influence a shift in how patients are diagnosed—to insure that treatment matches their specific needs.
Splitting: Protecting Yourself While Divorcing Someone with Borderline or Narcissistic Personality Disorder. Bill Eddy & Randi Kreger, $20.99

Divorce is difficult under the best of circumstances. When your spouse has borderline personality disorder (BPD), narcissistic personality disorder (NPD), or is manipulative, divorcing can be especially complicated. While people with these tendencies may initially appear convincing and even charming to lawyers and judges, you know better — many of these "persuasive blamers" leverage false accusations, attempt to manipulate others, launch verbal and physical attacks, and do everything they can to get their way.

SPLITTING is your legal and psychological guide to safely navigating a high-conflict divorce from an unpredictable spouse. Written by Bill Eddy, a family lawyer, therapist, and divorce mediator, and Randi Kreger, coauthor of the BPD classic STOP WALKING ON EGGSHELLS, this book includes all of the critical information you need to work through the process of divorce in an emotionally balanced, productive way.
Starving the Anger Gremlin: a Cognitive Therapy Workbook on Anger Management for Young People. Kate Collins-Donnelly, $25.95 (ages 10+)

Starving the Anger Gremlin for Children Aged 5-9: a Cognitive Therapy Workbook on Anger Management. Kate Collins-Donnelly, $25.95 (ages 5-9)

Starving the Anxiety Gremlin: a Cognitive Behavioural Therapy Workbook on Anxiety Management for Young People. Kate Collins-Donnelly, $25.95 (ages 10+)

Starving the Anxiety Gremlin for Children Aged 5-9: a Cognitive Behavioural Therapy Workbook on Anxiety Management. Kate Collins-Donnelly, $25.95

Starving the Stress Gremlin: a Cognitive Behavioural Therapy Workbook on Stress Management for Young People. Kate Collins-Donnelly, $25.95 (ages 10+)

These creative resources are based on cognitive behavioural principles that link thoughts, feelings and behaviours. With engaging activities, the books help young people to understand why they get anxious, what stresses them, or why they get so angry — and how they can 'starve' these gremlins in order to manage their feelings.

These appealing workbooks use fun activities, worksheets,  and real life stories, and can be used by young people aged 10+ on their own or with a parent or practitioner. They are also ideal resources for those working with young people, including mental health practitioners, social workers, educators, guidance counselors, and youth workers.
A Still Quiet Place: a Mindfulness Program for Teaching Children and Adolescents to Ease Stress and Difficult Emotions. Amy Saltzman, $69.95

Teaching kids stress management skills early in life will help them to grow into happy and healthy adults. And if you work with children or adolescents, you know that kids today need these skills more than ever. The pressures they face in the classroom, on the playground, in their extracurricular activities, and at home can sometimes be overwhelming. So how can you help lay the groundwork for their success?

A STILL QUIET PLACE presents an eight-week mindfulness-based stress reduction (MBSR) program that therapists, teachers, and other professionals can use to help children and adolescents manage stress and anxiety in their lives, and develop their natural capacities for emotional fluency, respectful communication, and compassionate action. The program detailed in this book is based on author Amy Saltzman's original curriculum, which has helped countless children and adolescents achieve significant improvements in attention and reduced anxiety.

One of the easiest ways to find the still quiet place within is to practice mindfulness-paying attention to your life experience here and now with kindness and curiosity. The easy-to-implement mindfulness practices in this guide are designed to help increase children and adolescents' attention, learning, resiliency, and compassion by showing them how to experience the natural quietness that can be found within.
Stop Overreacting: Effective Strategies for Calming Your Emotions. Judith Siegel, $19.95

When you are criticized or rejected, do you have a tendency to lash out or withdraw entirely? Both types of knee-jerk reactions can have lasting and unintended consequences, affecting our friendships, careers, families, and romantic relationships.

STOP OVERREACTING helps you identify your emotional triggers, discover a new way of processing impulsive thoughts and feelings, and understand how your emotions can undermine your ability to think rationally in moments of crisis and stress. You'll learn how to neutralize overwhelming emotions and choose healthy responses instead of flying off the handle. It's time to stop overreacting and start feeling collected and in control.
Stop Walking on Eggshells: Taking Your Life Back When Someone You Care About Has Borderline Personality Disorder, 2nd Edition. Paul Mason & Randi Kreger, $25.95

Stop Walking on Eggshells has already helped nearly half a million people with friends and family members suffering from BPD understand this destructive disorder, set boundaries, and help their loved ones stop relying on dangerous BPD behaviors. This fully revised edition has been updated with the very latest BPD research and includes coping and communication skills you can use to stabilize your relationship with the BPD sufferer in your life.

The Stop Walking on Eggshells Workbook: Practical Strategies for Living with Someone Who Has Borderline Personality Disorder. Randi Kreger, $29.95
Strengthening Family Coping Resources: Interventions for Families Impacted by Trauma. Laurel Kiser, $53.95

Strengthening Family Coping Resources (SFCR) uses a skill-building, multi-family group framework to teach constructive resources to families who have a high exposure to stress and trauma. As an intervention for high-risk families, SFCR can cause a reduction in symptoms of traumatic distress and behavior problems and help families demonstrate higher functioning. The SFCR manual is based on a systemic, family approach and uses empirically-supported trauma treatment that focuses on family ritual, storytelling, and narration, which improves communication and understanding within family members.

Strengthening Family Coping Resources will help you reduce the symptoms of traumatic stress disorders and increase coping resources in children, adult caregivers, and the family system. It also provides a novel approach to addressing co-occurring traumatic reactions in multiple family members by including developmentally appropriate skill-building activities that are reinforced with family practice. For anyone working with families in a therapeutic capacity, this manual is a must-have resource.
Struggle for Control: Child and Youth Behaviour Disorders. Helen Slinger & Melanie Wood, National Film Board of Canada, $19.95 (DVD, 57 minutes)

This documentary looks at the causes, symptoms, community resources and treatments of three of the most commonly diagnosed behavior disorders: ADHD, Oppositional Defiant Disorder and Conduct Disorder. Viewers see how these disorders affect the life of the child at home and at school and the effects on the family.
Teaching Self-Regulation to Children through Interactive Lessons. Will Moody & Brad Chapman, $80.95 (grades K-6)

Unique interactive lessons designed for use on Windows and MAC-based workstations and digital whiteboards such as SMART Boards and Promethean Boards. These highly interactive lessons are designed to teach students the skills, strategies, and behaviors they need to regulate their own physical, emotional, and cognitive processes. Some of the strategies taught through these lessons include:

• Melting Freeze (Regulate BODY) • Animal Movements (Regulate BODY) • Cooling the Flame (Regulate BODY) • Name Your Emotions (Regulate EMOTIONS) • Emotional Rain Gauge (Regulate EMOTIONS) • Emotional Knot (Regulate EMOTIONS) • Don't Take the Bait (Regulate THOUGHTS) • Defiance Trap (Regulate THOUGHTS) • Domino Effect (Regulate THOUGHTS) • Magnetic Thoughts (Regulate THOUGHTS)
Teaching Social Skills to Youth with Mental Health Disorders. Jennifer Resetar, Tara Snyder, Michael Sterba, $39.95

Incorporating social skills into treatment planning for 109 emotional, behavioral and social disorders, this is a practical guide for therapists, psychologists and educators striving to improve the lives of troubled youth.
Testifying in Court: Guidelines and Maxims for the Expert Witness, 2nd Edition. Stanley Brodsky, $32.95

Testifying in court can be a challenging experience. Novices who are unfamiliar with the judicial environment can feel insecure about many aspects of their testimony, from the language they use to the clothes they wear. Even experienced expert witnesses can be flustered by a skillful lawyer's cross-examination.

For over 20 years, Stanley Brodsky's TESTIFYING IN COURT has been a trusted guide for expert witnesses across a variety of professions. Readers have come to know and trust his sage and good-humored advice on every aspect of the experience from initial preparations to maintaining power and control during cross-examination. In this extensively updated edition of his classic text, the author has combined a wealth of new research with feedback from users of the first edition and his own evolving experience as an expert witness. As in the first edition, key principles are addressed in brief essays that draw on real-life scenarios and end in a take-home maxim.
Therapeutic Exercises for Children: Guided Self-Discovery Using Cognitive Behavioral Techniques. Robert Friedberg, Barbara Friedberg & Rebecca Friedberg, $40.95

THERAPEUTIC EXERCISES FOR CHILDREN is an empirically-supported program for helping anxious and depressed children ages 8 to 11. The guide provides specific recommendations for implementing this cognitive-behavioral program including suggestions for selecting and individualizing the workbook exercises to meet the specific needs of different children and groups of children. Theoretical and clinical issues related to the treatment of anxious and depressed children including indications and contra-indications for using these techniques, and cultural adaptations. This program makes therapy fun for children by balancing the teaching of new coping skills with coaching to help them experientially apply these skills to highly personalized events in their day-to-day lives. Also includes suggestions for working with parents, conducting school-based groups, and numerous references.
A Therapist's Guide to Child Development: the Extraordinarily Normal Years. Edited by Dee Cray, $62.50

A Therapist's Guide to Child Development gives therapists and counselors the basics they need to understand their clients in the context of development and to explain development to parents. The chapters take the reader through the various physical, social, and identity developments occurring at each age, explaining how each stage of development is closely linked to mental health and how that is revealed in therapy. This ideal guide for students, as well as early and experienced professionals, will also give readers the tools to communicate successfully with the child's guardians or teachers, including easy-to-read handouts that detail what kind of behaviors are not cause for concern and which behaviors mean it's time to seek help. As an aid to practitioners, this book matches developmental ages with appropriate, evidence-based mental health interventions.
Therapy with Infants: Treating a Traumatised Child. Inger Thormann & Inger Poulsen, $56.95

When a child without fully developed language experiences physical or psychological stress that exceeds the child's capacity to cope, the experience can leave lasting marks. Infant Therapy, inspired by the work of the French pediatrician and psychoanalyst Francoise Dolto and her student Caroline Eliacheff, offers treatment for these early traumas.

The method developed by the book's authors can be applied both with infants and with older children. While Infant Therapy is primarily a therapeutic intervention aimed at traumatized infants, the method can also be applied in daily educational practices by preschool teachers, nurses, teachers, day care providers and parents.

Respectful, compassionate, and innovative, this book offers a deeply healing experience for traumatized infants and children.
Tokens of Affection: Reclaiming Your Marriage After Postpartum Depression. Karen Kleiman & Amy Wenzel, $50.50

Postpartum depression is hard on a marriage. In their private practices, authors Karen Kleiman and Amy Wenzel often find themselves face-to-face with marriages that are suffocating, as if the depression has sucked the life out of a relationship that was only prepared for the anticipated joy of pending childbirth. What happens to marriage? Why do couples become angry, isolated, and disconnected? TOKENS OF AFFECTION looks closely at marriages that have withstood the passing storm of depression and are now seeking, or in need of, direction back to their previous levels of functioning and connectedness. The reader is introduced to a model of collaboration that refers to eight specific features, which guide postpartum couples back from depression. These features, framed as "Tokens," are based on marital therapy literature and serve as a reminder that these are not just communication skill-building techniques; they are gift-giving gestures on behalf of their relationship. A reparative resource, TOKENS OF AFFECTION helps couples find renewed harmony, a solid relational ground, and reconnection.
Transforming Behavior: Training Parents & Kids Together. Mary Cook, $75.95

Looking for a proven, flexible, and cost-effective way to address challenging behavior, social skills development, and family conflict? Look no further than this ready-to-use group therapy program, ideal for clinicians working in a range of settings with children 8–12 and their parents.

With 22 adaptable modules (11 for children, 11 for parents), this field-tested program gives professionals everything they need to lead group therapy sessions that improve the lives of whole families. The TRANSFORMING BEHAVIOR program is easy to implement, with a comprehensive manual and a CD-ROM with dozens of printable worksheets, quizzes, sample scenarios, and other practical handouts for parents and children. A program with long-term benefits for children and parents, TRANSFORMING BEHAVIOR will transform whole families and equip children with social-emotional skills they'll use for their entire lives.
Treating Trauma and Traumatic Grief in Children and Adolescents, 2nd Edition. Judith Cohen, Anthony Mannarino & Esther Deblinger, $62.50

This authoritative guide has introduced many tens of thousands of clinicians to Trauma-Focused Cognitive-Behavioral Therapy (TF-CBT), a leading evidence-based treatment for traumatized children and their parents or caregivers. Preeminent clinical researchers provide a comprehensive framework for assessing posttraumatic stress disorder (PTSD), other trauma-related symptoms, and traumatic grief in 3- to 18-year-olds; building core coping skills; and directly addressing and making meaning of children's trauma experiences. Implementation is facilitated by sample scripts, case examples, troubleshooting tips, and reproducible client handouts. New to this edition:

Incorporates a decade's worth of advances in TF-CBT research and clinical practice
Updated for DSM-5
Chapter on the model's growing evidence base
Chapter on group applications
Expanded coverage of complex trauma, including ways to adapt TF-CBT for children with severe behavioral or affective dys=regulation
Treating Traumatized Children: a Casebook of Evidence-Based Therapies. Edited by Brian Allen & Mindy Kronenberg, $35.50

Featuring extensive case studies, this volume provides a unique window into implementation of evidence-based treatments in real-world community settings. Experienced therapists illustrate the use of three effective therapies for traumatized children and their caregivers: trauma-focused cognitive-behavioral therapy (TF-CBT), child-parent psychotherapy (CPP), and parent-child interaction therapy (PCIT). Covering the entire process of assessment and intervention, the cases highlight ways to maintain treatment fidelity while addressing complex clinical challenges with diverse clients. Experts in the respective therapy models offer instructive commentaries at the end of each case. The book also provides a concise introduction to each model, including its theoretical underpinnings, empirical support, and applications.
Understanding and Addressing Girls' Aggressive Behaviour Problems: a Focus on Relationships. Debra Peplar & Bruce Ferguson, Editors, $38.99

UNDERSTANDING AND ADDRESSING GIRLS' AGGRESSIVE BEHAVIOUR PROBLEMS aims to understand what is going wrong in children's relationships that might create, exacerbate, and maintain aggressive behaviour problems in childhood and adolescence. In this volume, leading researchers in the aggression field examine, with a particular focus on girls, how problems develop for children in relationships and how we can help them develop healthy relationships.

Individual chapters explore biological and social contexts, including physical health and relationship problems that might underlie the development of aggressive behaviour problems. Contributors discuss prevention and intervention strategies that help aggressive children build the requisite skills and relationship capacities and also shift dynamics within critical social contexts, such as the family, peer group, classroom, and school. The support of healthy development not only of children but of their parents and other important adults in their lives, including teachers, has been shown to be effective in reducing the burden of suffering associated with aggression among children and adolescents.
Understanding Mental Disorders: Your Guide to DSM-5®. American Psychiatric Association, $31.95

Most of us know someone who suffers from a mental illness. This book helps those who may be struggling with mental health problems, as well as those who want to help others achieve mental health and well-being. Based on the latest, fifth edition of the Diagnostic and Statistical Manual of Mental Disorders — known as DSM-5® — Understanding Mental Disorders provides valuable insight on what to expect from an illness and its treatment — and will help readers recognize symptoms, know when to seek help, and get the right care. Featured disorders include depression, schizophrenia, ADHD, autism spectrum disorder, posttraumatic stress disorder, and bipolar disorder, among others.
Understanding and Treating Self-Injurious Behavior in Autism: a Multi-Disciplinary Perspective. Stephen Edelson & Jane Botsford Johnson, Editors, $39.95

Self-injurious behavior occurs in almost half of those with autism and is one of the most devastating and challenging-to-treat behaviors. There are many different forms of self-injury, such as head banging, hand biting, hair pulling, excessive scratching, and much more. With contributions from the leading experts in research and treatment, the book provides a comprehensive analysis of self-injurious behavior (SIB) in people with Autism Spectrum Disorder (ASD) or related developmental disabilities, and the different methods available to treat them.

Medical and behavioral researchers have studied SIB for over 50 years, but many practitioners and parents are still unfamiliar with the wide range of contributing causes and treatment options. Beginning with an explanation of SIB and its various forms, the contributors outline the many possible underlying causes of self-injury, such as seizures, hormonal imbalance in teenagers, gastrointestinal conditions, allergies, and stress, and show how a multi-disciplinary approach when uncovering the causes of self-injury can lead to successful treatment strategies. They explain the treatment options available for SIB, including nutritional, medical, psychiatric, sensory, and behavioral approaches, and show how an integrative approach to treating self-injury may be effective for many individuals.
UnSelfie: Why Empathetic Kids Succeed in Our All-About-Me World. Michelle Borba, $34.00

Why is a lack of empathy — which goes hand-in-hand with the self-absorption epidemic Dr. Michele Borba calls the Selfie Syndrome — so dangerous? First, it hurts kids' academic performance, and leads to bullying behaviors. Also, it correlates with more cheating, and less resilience. And once children grow up, a lack of empathy hampers their ability to collaborate, innovate, and problem-solve — all must-have skills for the global economy. In UnSelfie, Dr. Borba pinpoints the forces causing the empathy crisis and shares a revolutionary, researched-based, 9-step plan for reversing it.

The good news? Empathy is a trait that can be taught and nurtured. Dr. Borba offers a framework for parenting that yields the results we all want: successful, happy kids who also are kind, moral, courageous, and resilient. UnSelfie is a blueprint for parents and educators who want to kids shift their focus from I, me, and mine... to we, us, and ours.
The Weather House: Living with a Parent with Borderline Personality Disorder. Lisa Laporte & Ronald Fraser, $22.95

This illustrated book for school-aged children provides clinically sound and age-appropriate information for children, giving them clear answers about the BPD of a parent, and suggesting ways to cope with their parents' stormy moments.
Welcoming Newcomer Children: the Settlement of Young Immigrants and Refugees - a Resource for Teachers and Others with an Interest in Supporting Young Newcomers from Birth though Kindergarten. Judith Colbert, $29.95

Welcoming Newcomer Children offers a new and comprehensive perspective on child settlement. Drawing on international research in various fields, the book examines values and beliefs from a non-western point of view, questioning accepted practices, priorities & standards. Author Judith Colbert suggests new strategies for working with children from birth through kindergarten. The book invites reader reflection, and supports teachers with:

Implications for Practice
10 Mainstream Benchmarks of Quality
Fully referenced Bibliography & Index
Professional practices that sustain program quality
What Children Need to Be Happy, Confident and Successful: Step by Step Positive Psychology to Help Children Flourish. Jeni Hooper, $27.95

This book provides a practical model for helping children flourish and achieve their personal potential in every area of their lives. Drawing on ideas from positive psychology and child development theory, the model explores the five key areas of wellbeing: personal strengths, emotional wellbeing, positive communication, learning strengths, and resilience. Practical activities are included for each area, and a questionnaire provides an assessment to enable you to keep track of progress.

Suitable for use with children aged 3–11, this step-by-step guide is an ideal resource for professionals working with children, including counsellors, social workers, teachers, and psychotherapists, as well as parents.
What to Do When Your Brain Gets Stuck: a Kid's Guide to Overcoming OCD. Dawn Huebner, $22.50 (ages 6-12)

What to Do When Your Brain Gets Stuck guides children and their parents through the cognitive-behavioral techniques used to treat obsessive compulsive disorder. This interactive self-help book turns kids into super-sleuths who can recognize and more appropriately respond to OCD's tricks. With engaging examples, activities, and step-by-step instructions, it helps children master the skills needed to break free from OCD's sticky thoughts and urges, and live happier lives.

The complete list of books in this series, $22.50 each (ages 6-12):

What to Do When Bad Habits Take Hold: a Kid's Guide to Overcoming Nail Biting and More. Dawn Huebner

What to Do When It's Not Fair: a Kid's Guide to Handling Envy and Jealousy. Jacqueline Toner & Claire Freeland

What to Do When Mistakes Make You Quake: a Kid's Guide to Accepting Imperfection. Claire Freeland

What to Do When You Dread Your Bed: a Kid's Guide to Overcoming Problems with Sleep. Dawn Huebner

What to Do When You Feel Too Shy: a Kid's Guide to Overcoming Social Anxiety. Jacqueline Toner & Claire Freeland

What to Do When You Grumble Too Much: a Kid's Guide to Overcoming Negativity. Dawn Huebner

What to Do When You Worry Too Much: a Kid's Guide to Overcoming Anxiety. Dawn Huebner

What to Do When Your Brain Gets Stuck: a Kid's Guide to Overcoming OCD. Dawn Huebner

What to Do When Your Temper Flares: a Kid's Guide to Overcoming Problems with Anger. Dawn Huebner
What Works with Teens: a Professional's Guide to Engaging Authentically with Adolescent to Achieve Lasting Change. Britt Rathbone & Julie Baron, $68.95

If you work with teens, you know they are notoriously challenging to communicate with. And when teens are resistant to help, they may respond by acting defiant, guarded, defensive, rude, or even outright hostile. In What Works with Teens, you'll discover the core skills that research shows underlie all effective work with teens. You'll learn how to engage authentically with teens, create an atmosphere of mutual respect, and use humor to establish a deeper connection. Many books offer evidence-based approaches to treating teens, but very little information on how to establish and maintain a productive working relationship. This is the first trans-therapeutic book to provide real tools for creating a positive relationship with teens to help bolster effective treatment.

Whether your background is in cognitive behavioral therapy (CBT), dialectical behavior therapy (DBT), acceptance and commitment therapy (ACT), psychotherapy, or any other treatment background, if you are looking for more effective ways to connect with teens and are ready for a program that really works, this book is a vital addition to your professional library.
When Anxiety Attacks: Seeking Out Therapy Even When Your Problems Seem Weird or Silly. Terian Koscik, $13.95 (for older teens and young adults)

Frank and full of gentle humor, Terian Koscik's graphic memoir shares her experiences of living with anxiety, finding the courage to see a therapist, and learning more than she could have imagined.

Even in childhood anxious thoughts would seep into Terian's day. Yet she never thought that getting professional help was for her, simply concluding that her problems weren't "real" problems (a lion hadn't devoured her whole family, for example). But when her anxiety finally became overwhelming, she knew it was time to see a therapist. To her surprise, Terian learned endless coping techniques through her therapy sessions. She shares how mindfulness strategies helped her observe anxious thoughts without criticizing them, and how "I" statements encouraged her to express feelings more openly in relationships. But perhaps the most important thing she learned was that there really is no "right" way to feel.
When Young Children Need Help: Understanding and Addressing Emotional, Behavioral, and Developmental Challenges. Deborah Hirschland, $45.95

You know what it's like to spend time with youngsters who are particularly puzzling or hard to help. When Young Children Need Help helps early childhood educators make sense of what is going on for such children and use that understanding to promote growth and mastery. Written for child care center staff, family child care providers, preschool teachers, and pre-service teachers, this book is useful for any reader who wants to reach the most troubling children in his or her care. This engaging book encourages a collaborative approach and emphasizes that even when a child needs outside services and supports, what goes on in school or in care remains central to making progress. When Young Children Need Help offers its perspectives and strategies through highly readable stories that bring children with challenges alive in all their quirky uniqueness. Age focus: 3-6.
The Wiley-Blackwell Handbook of Childhood Cognitive Development, 2nd Edition. Usha Goswani, Editor, $56.95

This definitive volume is the result of collaboration by top scholars in the field of children's cognition. This new edition:

Offers an up-to-date overview of all the major areas of importance in the field, and includes new data from cognitive neuroscience and new chapters on social cognitive development and language
Provides state-of-the-art summaries of current research by international specialists in different areas of cognitive development
Spans aspects of cognitive development from infancy to the onset of adolescence
Includes chapters on symbolic reasoning, pretend play, spatial development, abnormal cognitive development and current theoretical perspectives
Wishing Wellness: a Workbook for Children of Parents with Mental Illness. Lisa Anne Clarke, Illustrated by Bonnie Matthews, $20.95

Wishing Wellness is a workbook for the child whose mother or father is suffering from a serious mental illness. Packed with information, interactive questions, and fun activities, it's an ideal tool for children and their therapists or other professional mental health workers.
Working with Children and Adolescents in Residential Care: a Strengths-Based Approach. Bob Bertolino, $67.50

Working with Children and Adolescents in Residential Care is written for professionals who work with children and youth in out of home placements, be they social services workers, child welfare or family court workers, educators, or mental health professionals in general. Author Bob Bertolino offers an approach that professionals can use to positively impact the lives of young people in residential facilities. The book emphasizes the strengths and abilities of young people from the assessment phase of treatment through discharge, and helps readers to take into account the views and actions of youth in order to provide clients appropriate services. This new volume includes sections on principles of effective youth care work, personal philosophy, positive youth development, teamwork, staffings, and crisis management.
Working with Children and Teenagers Using Solution Focused Approaches: Enabling Children to Overcome Challenges and Achieve their Potential. Judith Milner & Jackie Bateman, $35.95

Solution focused approaches offer proven ways of helping children overcome a whole range of difficulties, from academic problems to mental health issues, by helping them to identify their strengths and achievements.

Based on solution focused practice principles, this book illustrates communication skills and playful techniques for working with all children and young people, regardless of any health, learning or development need. It demonstrates how the approach can capture children's views, wishes and worries, and can assist them in identifying their strengths and abilities. The approach encourages positive decision-making, and helps children to overcome challenges, achieve their goals and reach their full potential. The book is packed with case examples, practical strategies, and practice activities.

This valuable text will be of great use to a range of practitioners working with children and young people, including social workers, youth workers, counsellors, teachers and nurses.
Worry Less, Live More: the Mindful Way. Susan Orsillo, $30.50

Do you ever feel like you want more from your life — but get scared or overwhelmed by the idea of making changes? For many, worry, fear, or negativity are stumbling blocks that can be extraordinarily difficult to overcome. This effective workbook provides a blueprint to help you move through painful emotions without being ruled by them. Vivid stories of others who have struggled with anxiety are accompanied by meditation and acceptance practices and step-by-step exercises that build self-knowledge and self-compassion (you can download and print additional copies of the worksheets as needed). Armed with a deeper understanding of what you really value, you can break free of the common traps that leave people feeling stuck — and dare to live the life you really want. Links to audio downloads of the mindfulness practices, narrated by the authors, are provided.
Yoga for Emotional Trauma: Meditations and Practices for Healing Pain and Suffering. Mary NurrieStearns & Rick NurrieStearns, $24.95

In YOGA FOR EMOTIONAL TRAUMA, a psychotherapist and a meditation teacher present a yogic approach to emotional trauma by instructing you to apply mindful awareness, breathing, yoga postures, and mantras to their emotional and physical pain. In the book, you'll learn why yoga is so effective for dealing with emotional trauma. Drawing upon practices and philosophy from eastern wisdom traditions, and texts, this book will take you on a journey into wholeness, one that embraces body, mind and spirit. Inside, you will discover the lasting effect that trauma has on physiology and how yoga resets the nervous system. Combining yogic principles, gentle yoga postures, and mindfulness practices, this book filled with sustenance and practical support that will move you along your own healing path.
Your Child in the Balance: Solving the Psychiatric Medicine Dilemma. Kevin Kalikow, $25.50

This book deftly navigates the thorny subject of whether and when to give prescription psychiatric medication to children and adolescents. A perfect overview for parents looking for an accessible guide, this book takes readers through the basics of diagnosis and treatment in children and adolescents. Your CHILD IN THE BALANCE is chock full of a wide variety of clinical scenarios, each demonstrating the challenges faced by parents and professionals who are considering the use of medication.

The book teaches the reader how to analyze the risks and benefits that characterize all medicines and that underlie the decision to medicate. The principles discussed in YOUR CHILD IN THE BALANCE will resonate with parents and professionals whether they are considering Ritalin and Adderall or Prozac and Zoloft. The use of antipsychotics, like Abilify and Risperdal, and even holistic sleep medicines, like melatonin, are put into an even-handed perspective, as is the question of whether psychiatric medicines are over or under prescribed to children. The book concludes with a guide to help all parents navigate this vexing, but crucial, choice.
View all Therapy & Counselling Booklists / Return to Featured Books Index

Canadian titles
Browse all our Featured Books by topic:
Didn't find it...?
Not sure...?
Need a suggestion...?
There are over 10,000 titles listed on our website and more than 35,000 titles in our inventory. If you haven't found what you want on the website — and it's one of our specialties — chances are good that we carry it, or can get it for you. Just let us know what you're looking for.
Call us toll-free 1-800-209-9182 or e-mail
PARENTBOOKS is pleased to invoice institutions. Please inquire regarding terms and discounts. Shop in person, by phone, fax, mail or e-mail . VISA, Mastercard and Interac are welcome. We are open from 10:30 to 6:00 Monday through Friday and from 11:00 to 5:00 on Saturday.

All prices are in Canadian dollars and are subject to change without notice.