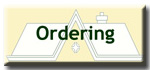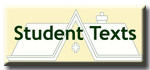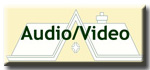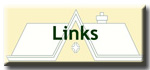 Click the flag
Meet our special
U.S. Publishers
Featured Books: Mental Health
View all Mental Health Booklists / Return to Featured Books Index

ACT for Adolescents: Treating Teens and Adolescents in Individual and Group Therapy. Sheri Turrell & Mary Bell, $69.95

If you're a clinician working with adolescents, you understand the challenges this population faces. But sometimes it can be difficult to establish connection in therapy. To help, ACT for Adolescents offers the first effective professional protocol for facilitating ACT with adolescents in individual therapy, along with modifications for a group setting.

In this book, you'll find invaluable strategies for connecting meaningfully with your client in session, while at the same time arriving quickly and safely to the clinical issues your client is facing. You'll also find an overview of the core processes of ACT so you can introduce mindfulness into each session and help your client choose values-based action. Using the protocol outlined in this book, you'll be able to help your client overcome a number of mental health challenges from depression and anxiety to eating disorders and trauma. If you work with adolescent clients, the powerful and effective step-by-step exercises in this book are tailored especially for you. This is a must-have addition to your professional library. This book includes audio downloads.
Adolescence and Body Image: From Development to Preventing Dissatisfaction. Lina Ricciardelli & Zali Yager, $76.95

Body image is a significant issue for the majority of adolescents. Anxieties relating to body image can be crippling across both genders, their debilitating effects sometimes leading to mental health problems. This important book provides a comprehensive overview of the biological, psychological and socio-cultural factors relating to the development of body image. It also provides a detailed review of the measures which can be taken to address body dissatisfaction.

Discussing the role of culture, family, peers, schools, sport and media in stimulating a negative body image, the book also examines the different challenges faced by girls and boys as they grow. Eating disorders and body change strategies are also addressed, as well as the challenges faced by youngsters affected by conditions causing visible differences, such as hair loss in cancer patients. The book also presents original research, including the results from a large Australian study of the body image and associated health behaviours of adolescent boys, and the results of a study of current teaching practices relating to body image.
Adolescent Girls in Distress: a Guide for Mental Health Treatment and Prevention. Laura Choate, $89.95

Cultural stressors are affecting girls at increasingly younger ages, resulting in mental health issues such as depression, eating disorders, substance abuse, self-injury, and even suicide. This guide offers mental health professionals evidence-based treatment approaches and strengths-based prevention strategies that promote successful navigation of childhood and adolescence. Grounded in ecological systems theory, the book focuses on the socialization processes that begin in early childhood and contribute to the development of problems that are increasing in today's adolescent girls. The book describes how the confluence of societal, family, peer, school, and individual developmental influences can negatively affect adolescents.

Practical and detailed treatment interventions are provided for issues such as depression, eating disorders, substance abuse, self-injury, relationship violence, and sexual victimization. In addition, the book emphasizes the importance of early intervention to prevent problems, and the promotion of girls' resilience to cultural pressures so they can successfully cope with complex life demands. Case studies, discussion questions, skill development activities, recommended readings, and online resources reinforce content.
Another Twinkle in the Eye: Contemplating Another Pregnancy after Perinatal Mental Illness. Elaine Hanzak, $48.95

Every year thousands of parents suffer from mood disorders related to pregnancy, birth, and/or postpartum — Perinatal Mental Illness. It follows that at some point affected parents are likely to ask the question 'Do I/ we want another baby?'

The decision to have a child is one that is rarely taken lightly. When a previous pregnancy/early parenthood has resulted in maternal and/or paternal mental illness, then making a conscious decision to have another baby is even more challenging. This guide will support parents and professionals in that decision-making process, and in planning for another pregnancy and the postnatal period if the decision is yes. It will also consider the implications of deciding not to have another child.

Another Twinkle in the Eye is the essential guide for anyone contemplating pregnancy after perinatal mental illness.
The Anxiety Survival Guide for Teens: CBT Skills to Overcome Fear, Worry & Panic. Jennifer Shannon, $23.95

If you have anxiety, your fears and worries can keep you from feeling confident and independent. Teen milestones such as making friends, dating, getting good grades, or taking on more mature responsibilities, may seem much more difficult. And if you're like countless other anxious teens, you may even avoid situations that cause you anxiety altogether — leaving you stuck in a cycle of worry and avoidance. So, how can you take control of your anxiety before it takes control of you?

Based in cognitive behavioral therapy (CBT) and acceptance and commitment therapy (ACT), this book helps you identify your "monkey mind" — the primitive part of the brain where anxious thoughts arise. You'll also be able to determine if you suffer from generalized anxiety, phobias, social anxiety, panic and agoraphobia, obsessive-compulsive disorder (OCD), or separation anxiety. Full of powerful yet simple cartoon illustrations, this book will teach you practical strategies for handling even the toughest situations that previously caused you to feel anxious or worried. If you're ready to feel more independent, more confident, and be your best, this unique book will show you how.
The Autistic Brain: Helping Different Kinds of Minds Succeed. Temple Grandin & Richard Panek, $22.50

When Temple Grandin was born in 1947, autism had only just been named. Today it is more prevalent than ever, with one in 88 children diagnosed on the spectrum. And our thinking about it has undergone a transformation in her lifetime: Autism studies have moved from the realm of psychology to neurology and genetics, and there is far more hope today than ever before thanks to groundbreaking new research into causes and treatments. Now Temple Grandin reports from the forefront of autism science, bringing her singular perspective to a thrilling journey into the heart of the autism revolution.

Weaving her own experience with remarkable new discoveries, Grandin introduces the neuroimaging advances and genetic research that link brain science to behavior, even sharing her own brain scan to show us which anomalies might explain common symptoms. We meet the scientists and self-advocates who are exploring innovative theories of what causes autism and how we can diagnose and best treat it. Grandin also highlights long-ignored sensory problems and the transformative effects we can have by treating autism symptom by symptom, rather than with an umbrella diagnosis. Most exciting, she argues that raising and educating kids on the spectrum isn't just a matter of focusing on their weaknesses; in the science that reveals their long-overlooked strengths she shows us new ways to foster their unique contributions. From the "aspies" in Silicon Valley to the five-year-old without language, Grandin understands the true meaning of the word spectrum. THE AUTISTIC BRAIN is essential reading from the most respected and beloved voices in the field.
Behavior Analysis for Lasting Change, 3rd Edition. G. Roy Mayer, Beth Sulzer-Azaroff & Michele Wallace, $193.95

This comprehensive introduction to the field of behavior analysis has been completely updated and references thousands of scientifically-supported constructive solutions within hundreds of areas of human performance. Written by a team of authors who are experienced, accomplished, and well-respected as scientists, scholars, consultants and teachers in the ABA field, this edition features:

An instructor's guide with numerous multiple choice and essay exam items for each chapter
A student study guide
Field activities
An extensive glossary

And access to a website containing written supplementary illustrations and examples, video illustrations, a discussion board, and PREZI and PowerPoint Lecture Slides
Behavior Analytic Consultation to Schools: a Comprehensive Guide to Best Practice in the Assessment and Treatment of Severe Behavior Problems in School Settings. Michael Mueller & Ajamu Nkosi, $53.95

The BACS model describes in great detail everything needed for behavior analysts to conduct detailed experimental analyses in school settings to determine the function of severe behavior, whether selected treatments are effective treatments, whether staff is implementing interventions with integrity, and whether the treatments are effective in the referral environment.

This expert based approach relies on empirical analysis, data-based decision making, and single-case methodology. Behavior Analytic Consultation to Schools describes in very fine-grained detail the methods and procedures of indirect and descriptive functional behavior assessment, issues related to conducting experimental functional analyses in public school settings, selecting treatments based on the results of the analyses, brief treatment analyses to ensure intervention effectiveness, empirically supported teacher and staff training methods to ensure high treatment integrity, generalization analyses to ensure effectiveness with staff and in the referral environment, and social validity measures and assessment.

Behavior Analytic Consultation to Schools is ideal for behavior analysts, behavior therapists, and behavior specialists working with children who demonstrate very challenging behavior. Undergraduate and graduate students in special education, school psychology, behavior analysis, and applied behavior analysis programs will consider this text required reading when learning the methods involved in severe behavior referrals in school settings.
Behavior Modification: Principles and Procedures, 6th Edition. Raymond Miltenberger, $150.95

BEHAVIOR MODIFICATION: PRINCIPLES AND PROCEDURES is a precise, step-by-step approach to the technology, history and application of behavior change. The book provides plenty of opportunities for students to practice, including practice tests, application and misapplication studies and three forms of quizzes at the end of every chapter.
The Body Keeps the Score: Brain, Mind, and Body in the Healing of Trauma. Bessel Van Der Kolk, $24.95

Trauma is a fact of life. Veterans and their families deal with the painful aftermath of combat; one in five Americans has been molested; one in four grew up with alcoholics; one in three couples have engaged in physical violence. Such experiences inevitably leave traces on minds, emotions, and even on biology. Sadly, trauma sufferers frequently pass on their stress to their partners and children.

Renowned trauma expert Bessel van der Kolk has spent over three decades working with survivors. In The Body Keeps the Score, he transforms our understanding of traumatic stress, revealing how it literally rearranges the brain's wiring — specifically areas dedicated to pleasure, engagement, control, and trust. He shows how these areas can be reactivated through innovative treatments including neurofeedback, mindfulness techniques, play, yoga, and other therapies. Based on Dr. van der Kolk's own research and that of other leading specialists, The Body Keeps the Score offers proven alternatives to drugs and talk therapy — and a way to reclaim lives.
The Boy Who Built a Wall Around Himself. Ali Redford, ilustrated by Kara Simpson, $19.95

Boy hides behind his wall because he doesn't trust people and he knows how it feels to be hurt and let down. That is until Someone Kind arrives on the other side of his wall. This colour picture book will help children aged 4-9 who have experienced trauma, loss or neglect to come to terms with their experiences and to build healthy relationships.
Brain Rules: 12 Principles for Surviving and Thriving at Work, Home and School, Updated and Expanded Edition. John Medina, $17.95

Most of us have no idea what's really going on inside our heads. Yet brain scientists have uncovered details every business leader, parent, and teacher should know — like the need for physical activity to get your brain working its best. In Brain Rules, Dr. John Medina, a molecular biologist, shares his lifelong interest in how the brain sciences might influence the way we teach our children and the way we work. In each chapter, he describes a brain rule — what scientists know for sure about how our brains work — and then offers transformative ideas for our daily lives.

Medina's fascinating stories and infectious sense of humor breathe life into brain science. You'll learn why Michael Jordan was no good at baseball. You'll peer over a surgeon's shoulder as he proves that most of us have a Jennifer Aniston neuron. You'll meet a boy who has an amazing memory for music but can't tie his own shoes. In the end, you'll understand how your brain really works — and how to get the most out of it.
The Brain's Way of Healing: Remarkable Discoveries and Recoveries from the Frontiers of Neuroplasticity. Norman Doidge, $24.00

In The Brain That Changes Itself, Norman Doidge described the most important breakthrough in our understanding of the brain in four hundred years: the discovery that the brain can change its own structure and function in response to mental experience — what we call neuroplasticity.

His revolutionary new book shows, for the first time, how the amazing process of neuroplastic healing really works. It describes natural, non-invasive avenues into the brain provided by the forms of energy around us — light, sound, vibration, movement — which pass through our senses and our bodies to awaken the brain's own healing capacities without producing unpleasant side effects. Doidge explores cases where patients alleviated years of chronic pain or recovered from debilitating strokes or accidents; children on the autistic spectrum or with learning disorders normalizing; symptoms of multiple sclerosis, Parkinson's disease, and cerebral palsy radically improved, and other near-miracle recoveries. And we learn how to vastly reduce the risk of dementia with simple approaches anyone can use.

For centuries it was believed that the brain's complexity prevented recovery from damage or disease. The Brain's Way of Healing shows that this very sophistication is the source of a unique kind of healing. As he did so lucidly in The Brain That Changes Itself, Doidge uses stories to present cutting-edge science with practical real-world applications, and principles that everyone can apply to improve their brain's performance and health.
CBT for Children & Adolescents with High-Functioning Autism Spectrum Disorders. Edited by Angela Scarpa, Susan Williams White & Tony Attwood, $43.50

This book helps clinicians harness the benefits of cognitive-behavioral therapy (CBT) for children and adolescents with high-functioning autism spectrum disorders (ASD). Leading treatment developers describe promising approaches for treating common challenges faced by young people with ASD — anxiety and behavior problems, social competence issues, and adolescent concerns around sexuality and intimacy. Chapters present session-by-session overviews of each intervention program, review its evidence base, and address practical considerations in treatment. The book also discusses general issues in adapting CBT for this population and provides a helpful framework for assessment and case conceptualization informed by DSM-5.
Child Development: Theories and Critical Perspectives, 2nd Edition. Rosalyn Shute & Phillip Slee, $75.95

Child Development: Theories and Critical Perspectives provides an engaging and perceptive overview of both well-established and recent theories in child and adolescent psychology. This unique summary of traditional scientific perspectives alongside critical post-modern thinking will provide readers with a sense of the historical development of different schools of thought. The authors also place theories of child development in philosophical and cultural contexts, explore links between them, and consider the implications of theory for practice in the light of the latest thinking and developments in implementation and translational science.

Child Development: Theories and Critical Perspectives will be essential reading for students on advanced courses in developmental psychology, education, social work and social policy, and the lucid style will also make it accessible to readers with little or no background in psychology.
Childhood Disrupted: How Your Biography Becomes Your Biology, and How You Can Heal. Donna Jackson Nakazawa, $22.00

Your biography becomes your biology. The emotional trauma we suffer as children not only shapes our emotional lives as adults, it also affects our physical health, longevity, and overall wellbeing. Scientists now know on a bio-chemical level exactly how parents' chronic fights, divorce, death in the family, being bullied or hazed, and growing up with a hypercritical, alcoholic, or mentally ill parent can leave permanent, physical "fingerprints" on our brains. When children encounter sudden or chronic adversity, excessive stress hormones cause powerful changes in the body, altering our body chemistry. The developing immune system and brain react to this chemical barrage by permanently resetting our stress response to "high," which in turn can have a devastating impact on our mental and physical health.

Donna Jackson Nakazawa shares stories from people who have recognized and overcome their adverse experiences, shows why some children are more immune to stress than others, and explains why women are at particular risk. Groundbreaking in its research, inspiring in its clarity, Childhood Disrupted explains how you can reset your biology — and find ways to heal.
The Circle of Security Intervention: Enhancing Attachment in Early Parent-Child Relationships. Bert Powell, Glen Cooper, Kent Hoffman & Bob Marvin, $42.50

Presenting both a theoretical foundation and proven strategies for helping caregivers become more attuned and responsive to their young children's emotional needs (ages 0–5), this is the first comprehensive presentation of the Circle of Security (COS) intervention. The book lucidly explains the conceptual underpinnings of COS and demonstrates the innovative attachment-based assessment and intervention strategies in rich clinical detail, including three chapter-length case examples. COS is an effective research-based program that has been implemented throughout the world with children and parents experiencing attachment difficulties.
Clinical Interviews for Children and Adolescents, 2nd Edition: Assessment to Intervention. Stephanie McConaughy, $64.95

This authoritative work offers guidelines for interviewing children of different ages — as well as their parents and teachers — and for weaving the resulting data into multi-method assessment and intervention planning. K–12 school psychologists and other practitioners learn specific strategies for assessing school issues, peer relations, emotional difficulties, family situations, and problem behavior. Stephanie McConaughy is joined by two other leading experts who have contributed chapters on assessing suicide and violence risks. In-depth case illustrations are woven throughout. In a large-size format with lay-flat binding for easy photocopying, the book includes over a dozen reproducible interviewing tools. Purchasers also get access to a companion Web page where they can download and print the reproducible materials.
Cognitive Behavior Therapy for Depressed Adolescents: a Practical Guide to Management and Treatment. Randy Auerbach, Christian Webb & Jeremy Stewart, $62.50

Cognitive Behavior Therapy for Depressed Adolescents provides clinicians, clinical supervisors, and researchers with a comprehensive understanding of etiological pathways as well as current CBT approaches for treating affected adolescents. Chapters guide readers from preparations for the first session and clinical assessment to termination and relapse prevention, and each chapter includes session transcripts to provide a more concrete sense of what it looks like to implement particular CBT techniques with depressed teens. In-depth discussions of unique challenges posed by working with depressed teens, as well as ways to address these issues, also are provided.
Cognitive Therapy Techniques for Children and Adolescents: Tools for Enhancing Practice. Robert Friedberg, Jessica McClure & Jolene Hillwig Garcia, $46.50

Providing a wealth of practical interventions and activities — all organized within a state-of-the-art modular framework — this invaluable book helps child clinicians expand their cognitive-behavioral therapy (CBT) toolkits. Going beyond the basics, the authors provide effective ways to engage hard-to-reach clients, address challenging problems, and target particular cognitive and behavioral skills. Fun and productive games, crafts, and other activities are described in step-by-step detail. More than 30 reproducible forms and handouts can be downloaded and printed in a convenient 8½" x 11" size.
Communicating Better with People on the Autism Spectrum: 35 Things You Need to Know. Paddy-Joe Moran, $13.95

Covering verbal and non-verbal communication, Paddy-Joe Moran presents 35 simple tips and strategies to help professionals improve their communication and relationships with individuals on the autism spectrum.

The language that professionals choose to use can have a long-term impact on autistic people. This book provides easy-to-implement suggestions to guarantee effective and sensitive communication. It explains everything from person-first language through to the use of specific, rather than open-ended, questions, and a focus on taking the individual's lead with their preferred language and terminology is central to the book.
Creative CBT Interventions for Children with Anxiety. Liana Lowenstein, $26.95

Packed with innovative Cognitive-Behavioral Therapy (CBT) techniques to help child clinicians engage, assess, and treat children with anxiety symptoms and disorders. Therapeutic games, art, stories, and other creative activities address the key components of CBT: Psychoeducation, relaxation, affective expression, cognitive coping, exposure, and parent training. Includes practical strategies for overcoming common clinical challenges plus interventions and handouts for parents. An invaluable resource for mental health practitioners seeking creative ways to make CBT engaging and child-friendly. Geared to children aged 6 to 12.
Creative Ways to Help Children Manage Big Feelings: a Therapist's Guide to Working with Preschool and Primary Children. Fiona Zandt & Suzanne Barrett, $39.95

Help children to stay on top of "big" feelings like anger, sadness and anxiety with this ingeniously easy-to-use therapy toolkit. Focusing on making therapy for children both purposeful and playful, the book provides 47 activities to transform your sessions using everyday materials and a variety of tried-and-tested therapy models.

The authors deliver sage advice on how to work with children, adapting your approach for different age groups and judging how and when to involve parents and teachers. The handy reference table allows you to quickly fish out the perfect activity for the moment, according to the emotion the child is experiencing, or the therapeutic method needed. With its winning mix of creative resources and clinical expertise, all wrapped up in a simple and practical format, this is the ideal companion for both new and experienced therapists working with children aged 4-12.
Cross-Battery Assessment Software System (X-BASS) 2.0 Access Card. Dawn Flanagan, Samuel Ortiz & Vincent Alfonso, $90.00

The Cross-Battery Assessment Software System (X-BASS) 2.0 allows school psychologists and other assessment professionals access to efficient, expert analysis of cross-battery assessment findings. It integrates the Cross-Battery Assessment Data Management and Interpretive Assistant, Pattern of Strengths and Weaknesses Analyzer, and Culture-Language Interpretive Matrix into a single program, covering the latest revisions of major batteries, including the new WISC®-V, WJ IV®, KTEA(tm)-3, ChAMP, UNIT-2, RIAS-2, FAR, FAM, WISC®-V Integrated, WJV-IV ECAD, CELF®-5, CTOPP-2, CAS2, and over 125 psychological batteries and 1,000 subtests, all classified according to CHC theory.

Preprogrammed formulas conduct the analyses and display the results within the context of CHC theory, and allow you to customize the parameters to answer specific questions. Compatible with Windows and Mac OS X, the internal database, single-instance data entry, automatic and integrated summary graphing, guided PSW analysis, and much more make X-BASS an essential one-stop within-battery and Cross-Battery Assessment solution. The Cross-Battery Assessment Software System (X-BASS) 2.0 gives you the accurate analysis you need, with the flexibility you want.
Cyril Squirrel Finds Out about Love. Jane Evans, illustrated by Izzy Bean, $19.95

Helping children to learn about the ways that love can look, sound or feel, this heart-warming picture book shows some of the many different forms love, friendship and kindness take. Suitable for all children aged 2-6, especially those who may have confused ideas about love, Cyril's adventure includes guidance for adults on how the book can be read with children.
DBT Made Simple: a Step-by-Step Guide to Dialectical Behavior Therapy. Sheri van Dijk, $56.95

Originally developed for the treatment of borderline personality disorder, dialectical behavior therapy, or DBT, has rapidly become one of the most popular and most effective treatments for all mental health conditions rooted in out-of-control emotions. However, there are limited resources for psychologists seeking to use DBT skills with individual clients. DBT MADE SIMPLE provides clinicians with everything they need to know to start using DBT in the therapy room.

The first part of this book briefly covers the theory and research behind DBT and explains how DBT differs from traditional cognitive behavioral therapy approaches. The second part focuses on strategies professionals can use in individual client sessions, while the third section teaches the four skills modules that form the backbone of DBT: core mindfulness, distress tolerance, emotion regulation, and interpersonal effectiveness. The book includes handouts, case examples, and example therapist-client dialogue — everything clinicians need to equip their clients with these effective and life-changing skills.
DBT Skills Training Manual, 2nd Edition. Marsha Linehan, $79.50

From Marsha Linehan — the developer of dialectical behavior therapy (DBT) — this comprehensive resource provides vital tools for implementing DBT skills training. The teaching notes and reproducible handouts and worksheets used for over two decades by hundreds of thousands of practitioners have been significantly revised and expanded to reflect important research and clinical advances. The book gives complete instructions for orienting individuals with a wide range of problems to DBT and teaching them mindfulness, interpersonal effectiveness, emotion regulation, and distress tolerance skills. Handouts and worksheets are not included in the book; purchasers get access to a Web page where they can download and print all the handouts and worksheets discussed.

DBT Skills Training Handouts and Worksheets, 2nd Edition. Marsha Linehan, $50.50

Featuring more than 225 user-friendly handouts and worksheets, this is an essential resource for clients learning dialectical behavior therapy (DBT) skills, and those who treat them. All of the handouts and worksheets discussed in Marsha Linehan's DBT Skills Training Manual, Second Edition, are provided, together with brief introductions to each module written expressly for clients. Originally developed to treat borderline personality disorder, DBT has been demonstrated effective in treatment of a wide range of psychological and emotional problems. No single skills training program will include all of the handouts and worksheets in this book; clients get quick, easy access to the tools recommended to meet their particular needs. The large-size format and spiral binding facilitate photocopying. Purchasers also get access to a Web page where they can download and print additional copies of the worksheets.
Developing Everyday Coping Skills in the Early Years: Proactive Strategies for Supporting Social and Emotional Development. Erica Frydenberg, Jan Deans & Kelly O'Brien, $51.95

This book will help develop coping skills through arts and language-based activities. The strategies suggested build on children's existing knowledge and skills to enhance their learning, and contribute to improving children's emotional health and creativity; developing resilience; and increasing children's capacity to cooperate, respect and play with others.

The authors also explain how to identify children at risk, particularly those experiencing anxiety or delay in social and emotional development, so that parents and practitioners can intervene early where difficulties exist. Practitioners and parents of children aged 3-8 will find a treasure trove of activities to build coping and self-esteem through creative play and imagination.
The Developmental Science of Early Childhood: Clinical Applications of Infant Mental Health Concepts from Infancy through Adolescence. Claudia Gold, $36.95

The field commonly known as "infant mental health" integrates current research from developmental psychology, genetics, and neuroscience to form a model of prevention, intervention, and treatment well beyond infancy. This book presents the core concepts of this vibrant field and applies them to common childhood problems, from attention deficits to anxiety and sleep disorders.

Readers will find a friendly guide that distills this developmental science into key ideas and clinical scenarios that practitioners can make sense of and use in their day-to-day work. Part I offers an overview of the major areas of research and theory, providing a pragmatic knowledge base to comfortably integrate the principles of this expansive field in clinical practice. It reviews the newest science, exploring the way relationships change the brain, breakthrough attachment theory, epigenetics, the polyvagal theory of emotional development, the role of stress response systems, and many other illuminating concepts. Part II then guides the reader through the remarkable applications of these concepts in clinical work. Chapters address how to take a textured early developmental history, navigate the complexity of postpartum depression, address the impact of trauma and loss on children's emotional and behavioral problems, treat sleep problems through an infant mental health lens, and synthesize tools from the science of the developing mind in the treatment of specific problems of regulation of emotion, behavior, and attention.

Fundamental knowledge of the science of early brain development is deeply relevant to mental health care throughout a client's lifespan. In an era when new research is illuminating so much, mental health practitioners have much to gain by learning this leading-edge discipline's essential applications. This book makes those applications, and their robust benefits in work with clients, readily available to any professional.
Dialectical Behavior Therapy for At-Risk Adolescents: a Practitioner's Guide to Treating Challenging Behavior Problems. Pat Harvey & Britt Rathbone, $69.95

DIALECTICAL BEHAVIOR THERAPY FOR AT-RISK ADOLESCENTS is the first reader-friendly and easily accessible DBT book specifically targeted to mental health professionals treating adolescents who may be dangerous to themselves or others. If you work with adolescents who exhibit at-risk behavior, you know how important it is to take immediate action. However, you may also have trouble "breaking through" the barrier that these young people can build around themselves. This book can help.

The DBT skills outlined in this book are evidence-based, and have been clinically proven to help build emotion regulation skills, which are useful for all age groups, though perhaps especially for the millions of at-risk adolescents experiencing depression, anxiety, anger, and the myriad behaviors that can result from these emotions. This book also includes practical handouts and exercises that can be used in individual therapy sessions, skills training groups, school settings, and when working with parents and caregivers.

Adolescents stand at the precipice of the future, and the decisions they make now can have life-long impacts. By showing them how to manage their emotions and deal with the stresses that are common in day-to-day life, you are arming them with the tools they will need to succeed and thrive.
Does My Child Have PTSD? What to Do When Your Child Is Hurting from the Inside Out. Jolene Philo, $23.95

Is it possible that the struggles you have with your child may be because he or she suffers from post-traumatic stress disorder (PTSD)? Once ignored, even by the medical professionals treating war veterans, PTSD is gaining global recognition as a very real and serious issue for those who have experienced traumatic events, even children. When children experience medical illness, witness violence, or are abused, it can leave a lasting effect. According to recent studies, 50 to 60 percent of children who experience these traumas early in life may suffer from a form of PTSD, leading to issues in childhood, through adolescence, and even into adulthood. Does My Child Have PTSD? is designed for readers looking for answers about the puzzling, disturbing behaviors of children in their care.

With years of research and personal experience, Philo provides critical information to help people understand causes, symptoms, prevention, and effective diagnosis, treatment, and care for any child struggling with PTSD.
DSM-5: Diagnostic and Statistical Manual of Mental Disorders, 5th Edition. American Psychiatric Association, $220.50 Desk Reference to the Diagnostic Criteria from DSM-5. American Psychiatric Association, $81.50

This new edition of DIAGNOSTIC AND STATISTICAL MANUAL OF MENTAL DISORDERS (DSM-5) is the product of more than 10 years of effort by hundreds of international experts in all aspects of mental health, which has yielded an authoritative volume that defines and classifies mental disorders in order to improve diagnoses, treatment, and research.

The criteria are concise and explicit, intended to facilitate an objective assessment of symptom presentations in a variety of clinical settings—inpatient, outpatient, partial hospital, consultation-liaison, clinical, private practice, and primary care. New features and enhancements make DSM-5™ easier to use across all settings:

The chapter organization reflects a lifespan approach, with disorders typically diagnosed in childhood (such as neurodevelopmental disorders) at the beginning of the manual, and those more typical of older adults (such as neurocognitive disorders) placed at the end. Also included are age-related factors specific to diagnosis.
The latest findings in neuroimaging and genetics have been integrated into each disorder along with gender and cultural considerations.
The revised organizational structure recognizes symptoms that span multiple diagnostic categories, providing new clinical insight in diagnosis.
Specific criteria have been streamlined, consolidated, or clarified to be consistent with clinical practice (including the consolidation of autism disorder, Asperger's syndrome, and pervasive developmental disorder into autism spectrum disorder; the streamlined classification of bipolar and depressive disorders; the restructuring of substance use disorders for consistency and clarity; and the enhanced specificity for major and mild neurocognitive disorders).
Dimensional assessments for research and validation of clinical results have been provided.

THE DIAGNOSTIC AND STATISTICAL MANUAL OF MENTAL DISORDERS, FIFTH EDITION, is the most comprehensive, current, and critical resource for clinical practice available to today's mental health clinicians and researchers of all orientations. The information contained in the manual is also valuable to other physicians and health professionals, including psychologists, counselors, nurses, and occupational and rehabilitation therapists, as well as social workers and forensic and legal specialists.
DSM-5 in Action, 3rd Edition. Sophia Dziegielewski, $102.00

Thoroughly updated to align with the DSM-5, this revised edition of the bestselling guide provides clear instructions on making more effective assessments, diagnoses, and treatment plans. In addition to reviewing the basics, DSM-5 in Action also extends its focus to the creation of individualized treatment plans that use the best therapeutic services available. With coverage of psychotic disorders, depressive disorders, obsessive-compulsive disorder, sexual dysfunctions, trauma- and stress-related disorders, and more, it offers comprehensive diagnostic information on the most commonly seen psychiatric mental health conditions.

The book presents a comprehensive diagnostic assessment and treatment plan for at least one disorder in each category and includes a case study that outlines how the treatment plan reflects the related practice strategy. Complete with Quick Reference boxes, case examples, and numerous sample treatment plans, DSM-5 in Action is essential reading for students and seasoned mental health professionals alike.
Emotion Regulation in Children and Adolescents: a Practitioner's Guide. Michael Southam-Gerow, $35.50

Emotion regulation difficulties are central to a range of clinical problems, yet many therapies for children and adolescents lack a focus on emotion and related skills. In a flexible modular format, this much-needed book presents cutting-edge strategies for helping children and adolescents understand and manage challenging emotional experiences. Each of the eight treatment modules can be used on its own or in conjunction with other therapies, and includes user-friendly case examples, sample dialogues, and engaging activities and games. Emotion-informed assessment and case conceptualization are also addressed.
Essentials of Child and Adolescent Psychopathology, 2nd Edition. Linda Wilmshurst, $59.00

Essentials of Child and Adolescent Psychopathology provides students and professionals with a brief but comprehensive overview of critical conceptual issues in child and adolescent psychopathology. It covers major theories, diagnoses, assessment and best treatment practices, ethical issues, and trends in the field. In addition, you will find coverage of the changes in the way the DSM™-5 conceptualizes disorders in children and adolescents and a new chapter on child abuse, maltreatment, and self-injurious behavior.

This Second Edition provides the same useful features as the previous edition — including Rapid Reference, Caution, and Don't Forget callout boxes — with a revised and up-to-date text. Each concise chapter includes case examples and key concepts, as well as Test Yourself questions that help you gauge and reinforce your grasp of the information covered.
Essentials of Cross-Battery Assessment, 3rd Edition. Samuel Ortiz, Dawn Flanagan & Vincent Alfonso, $66.00

The Cross-Battery Assessment approach — also referred to as the XBA approach — is a time-efficient assessment method grounded solidly in contemporary theory and research. The XBA approach systematically integrates data across cognitive, achievement, and neuropsychological batteries, enabling practitioners to expand their traditional assessments to more comprehensively address referral concerns. This approach also includes guidelines for identification of specific learning disabilities and assessment of cognitive strengths and weaknesses in individuals from culturally and linguistically diverse backgrounds.

In all, this book includes over 100 psychological batteries and 750 subtests, all of which are classified according to CHC, and many according to neuropsychological theory. This useful guide includes a timesaving CD-ROM, Essential Tools for Cross-Battery Assessment (XBA) Applications and Interpretation, which allows users to enter data and review results and interpretive statements that may be included in psychological reports.

Clear guidance on integrating cognitive, academic and neuropsychological tests
Expert advice on identifying specific learning disabilities
Conveniently formatted for rapid reference
Essentials of Cross-Battery Assessment, 3e with Cross-Battery Assessment Software System 2.0 (X-BASS 2.0) Access Card Set. Dawn Flanagan & Samuel Ortiz, $138.00

This set includes The Essentials of Cross-Battery Assessment, 3E packaged with an access card to download version 2.0 of the Cross-Battery Assessment Software System (XBASS).
Essentials of Executive Functions Assessment. George McCloskey & Lisa Perkins, $66.00

Quickly acquire the knowledge, skills and tools you need to understand and assess children and adolescents struggling with executive functions deficits.
Essentials of KTEA-3 and WIAT-III Assessment. Kristina Breaux & Elizabeth Lichtenberger, $66.00

Written by the talented authorial team of Kristina Breaux and Elizabeth Lichtenberger, who share an insider's perspective on these two assessments, Essentials of KTEA™-3 and WIAT®-III Assessment is a practical resource presenting school psychologists, educational diagnosticians, and pediatric neuropsychologists with an up-to-date, comprehensive, step-by-step approach to administering, scoring, and interpreting the newest editions of the Kaufman Test of Educational Achievement (KTEA™-3) Comprehensive Form, KTEA™-3 Brief Form, and the Wechsler Individual Achievement Test (WIAT®-III).

Filled with case studies and guidance for your practice, the advanced coverage inside goes beyond what's provided in the test manuals, including a complete guide to digital administration and scoring using Q-interactive, automated scoring using Q-global, and hand scoring. This book is designed to help busy practitioners and school psychologists quickly acquire the knowledge and skills they need to make optimal use of major psychological assessment instruments. Each concise chapter features numerous callout boxes highlighting key concepts, bulleted points, and extensive illustrative material, as well as test questions that help you gauge and reinforce your grasp of the information covered.

The companion website provides downloadable files with data and norms tables for new KTEA™-3 and WIAT®-III composite scores, summary tables of the minimum and maximum subtest standard scores possible at each age, and a decision tree for subtest selection based upon referral concern.
Essentials of School Neuropsychological Assessment, 2nd Edition. Daniel Miller, $66.00

This evidence-based guide provides a current and concise overview of the field of school neuropsychology with practical guidance on how to apply neuropsychological assessment principles in school settings. The Second Edition features new coverage of major neuropsychological tests batteries for children, including NEPSY-II, WISC-IV Integrated, and D-KEFS. A new accompanying CD-ROM includes helpful tools such as sample case studies and searchable databases of neuropsychological tests.
Essentials of WISC-V Assessment. Dawn Flanagan & Vincent Alfonso, $66.00

Essentials of WISC®-V Assessment offers practitioners step-by-step guidance for administering, scoring, and interpreting the Wechsler Intelligence Scale for Children (WISC-V). The WISC-V is the world's most widely-used intelligence test for children and offers a tool for identifying children with intellectual disabilities and specific learning disabilities, as well as those who are gifted. Essentials of WISC-V Assessment is filled with practical suggestions for accurate assessment and contains illustrative, real-world case studies. In addition, this vital resource contains sample reports that show how WISC-V results are interpreted and reported using the Cross-Battery Assessment Software System (X-BASS) and linked to interventions that facilitate positive outcomes for children.

The companion software and a wealth of informative appendices that are available online facilitate WISC-V interpretation and assist the user in understanding test performance. As with all the volumes in the Essentials of Psychological Assessment series, this book is designed to help busy practitioners and school psychologists quickly acquire the knowledge and skills they need. The chapters feature numerous callout boxes highlighting key concepts, bulleted points, and extensive illustrative material, as well as test questions to help reinforce your grasp of the information covered.
Essentials of WISC-V Assessment with Cross-Battery Assessment Software System 2.0 (X-BASS 2.0) Access Card Set. Dawn Flanagan, $138.00

This set includes The Essentials of WISC-V Assessment packaged with an access card to download version 2.0 of the Cross-Battery Assessment Software System (XBASS).
Exploring Depression, and Beating the Blues: a CBT Self-Help Guide to Understanding and Coping with Depression in Asperger's Syndrome (ASD-Level 1). Tony Attwood & Michelle Garnett, $24.95

For people with ASDs, depression is common, and has particular features and causes. This outstanding book provides a comprehensive review of these aspects, and an effective self-help guide for anyone with an autism spectrum disorder (ASD) affected by depression.

Written by the leading experts in the field, the book explains and describes depression, the forms it can take, and how it looks and feels for a person on the autism spectrum. The authors draw on the latest thinking and research to suggest strategies for coping with the effects of depression and provide a complete step-by-step CBT self-help programme, designed specifically for individuals with ASDs. The programme helps increase self-awareness, including identifying personal triggers, and provides the tools to combat depression.
Family-Based Prevention Programs for Children and Adolescents: Theory, Research, and Large-Scale Dissemination. Edited by Mark Van Ryzin, Karol Kumpfer, Gregory Fosco & Mark Greenberg, $69.50

In addition to introducing readers to the field of family-based prevention science, this text highlights the distinctive contributions of a set of exemplary programs in terms of their foundational theory, design, delivery mechanisms, performance, and unique opportunities for future research. It is organized into three sections to orient readers to: the existence of different types of family-based programs targeting families with children of different ages; the strategies and challenges that arise when attempting large-scale dissemination of prevention programs; and, the emerging innovations that promise to push the field forward into uncharted territories.

Contributors review the state of the research and then provide a summary of their own program, including research and dissemination efforts. They also discuss take-home lessons for practitioners and policymakers, and provide their view of the future of program development and research in their area. This book is a must-have primary resource for graduate students in developmental or clinical psychology, counseling, family sciences, social work, or health policy, and an essential guide for practitioners and policymakers in the field of family-based prevention, family service delivery, or public health.
The Gardener and the Carpenter: What the New Science of Child Development Tells Us about the Relationship Between Parents and Children. Alison Gopnik, $37.00

Caring deeply about our children is part of what makes us human. Yet the thing we call "parenting" is a surprisingly new invention. In the past thirty years, the concept of parenting and the multibillion dollar industry surrounding it have transformed child care into obsessive, controlling, and goal-oriented labor intended to create a particular kind of child and therefore a particular kind of adult. In The Gardener and the Carpenter, the pioneering developmental psychologist and philosopher Alison Gopnik argues that the familiar 21st-century picture of parents and children is profoundly wrong — it's not just based on bad science, it's bad for kids and parents, too.

Drawing on the study of human evolution and her own cutting-edge scientific research into how children learn, Gopnik shows that although caring for children is profoundly important, it is not a matter of shaping them to turn out a particular way. Children are designed to be messy and unpredictable, playful and imaginative, and to be very different both from their parents and from each other. The variability and flexibility of childhood lets them innovate, create, and survive in an unpredictable world. "Parenting" won't make children learn — but caring parents let children learn by creating a secure, loving environment.
Grieving for the Sibling You Lost: a Teen's Guide to Coping with Grief & Finding Meaning after Loss. Erica Goldblatt Hyatt, $23.95

If you've lost a sibling, you feel sad, confused, or even angry. For the first time, a psychotherapist specializing in teen and adolescent bereavement offers a compassionate guide to help you discover your unique coping style, deal with overwhelming emotions, and find constructive ways to manage this profound loss so you can move forward in a meaningful and healthy way.

Grieving for the Sibling You Lost will help you understand your own unique coping style. You'll also find effective exercises based in cognitive behavioral therapy (CBT) to help you work through negative thoughts, and learn the importance of creating meaning out of loss and suffering. Most importantly, you'll learn when and how to ask for help from parents, friends, or teachers.

If you've lost a sibling, the pain can feel unbearable, but there are ways you can start to heal. This book will show you how.
The Guide to Good Mental Health on the Autism Spectrum. Jeanette Purkis, Emma Goodall & Jane Nugent, $29.95

Filled with strategies and advice, this empowering guide presents practical ways to improve the mental wellbeing of people on the Autism Spectrum.

This helpful guide focuses on the specific difficulties that can arise for people on the autism spectrum who may also experience a mental illness. The book includes information on common mental healt

h issues, such as depression and anxiety, as well as strategies for improving sleep patterns and mindfulness. Providing guidance on the benefits and drawbacks of therapy pets, medication, and psychotherapy, the authors offer balanced perspectives on treatment options and introduce self-help strategies tailored to meet your needs and improve your mental wellbeing. A number of short personal narratives from people on the autism spectrum and mental health issues illustrate the text.
Health Consequences of Abuse in the Family: a Clinical Guide for Evidence-Based Practice. Edited by Kathleen Kendall-Tackett, $26.95

HEALTH CONSEQUENCES OF ABUSE IN THE FAMILY translates research into practice by examining the intersection of family violence and health. Specifically this volume looks at the healthcare needs of people who have experienced abuse and subsequently have related chronic diseases and conditions.

HEALTH CONSEQUENCES OF ABUSE IN THE FAMILY broadly summarizes research and clinical cases and offers practical suggestions to the psychologists and other healthcare providers working in a variety of settings. Chapters address the implications for clinical practice as well as review relevant studies and provide additional resources. In addition, the special needs of children with disabilities, elders, and women are discussed.
Helping Children Affected by Parental Substance Abuse: Activities and Photocopiable Worksheets. Tonia Caselman, $39.95

This practical resource provides a wealth of activities and photocopiable worksheets to use with children and young people affected by parental substance misuse. Children living in substance abusing homes are at risk of many different negative outcomes, such as behavioral problems, low academic achievement, depression and anxiety, low self-esteem, as well as self-blame for their parent's substance abuse. The activities and worksheets in this book have been designed to assist counselors, therapists and other professionals to facilitate group sessions for children of addicted parents. Each chapter reviews a different issue related to children living in substance abusing homes, and gives step-by-step instructions for leading a group session, accompanied by the latest research and suggestions for discussions based on best practices. Children will learn to reduce feelings of shame and isolation, better understand the nature of addiction, increase self-care and create healthy interactions.

This is an essential resource for professionals working with children affected by parental substance misuse, including counselors, child psychologists, therapists, and youth workers.
Helping Kids in Crisis: Managing Psychiatric Emergencies in Children and Adolescents. Edited by Fadi Haddad & Ruth Gerson, $86.50

Helping Kids in Crisis provides expert guidance to practitioners responding to high-stakes situations, such as children considering or attempting suicide, cutting or injuring themselves purposely, and becoming aggressive or violently destructive. Children experiencing behavioral crises frequently reach critical states in venues that were not designed to respond to or support them — in school, for example, or at home among their highly stressed and confused families. Professionals who provide services to these children must be able to quickly determine threats to safety and initiate interventions to deescalate behaviors, often with limited resources.

The editors and authors have extensive experience at one of the busiest and best regional referral centers for children with psychiatric emergencies, and have deftly translated their expertise into this symptom-based guide to help non-psychiatric clinicians more effectively and compassionately care for this challenging population.
Helping Preschool-Age Children Learn Self-Regulation: Lessons, Activities, Songs, and Games Designed To Give Children the Skills They Need to Succeed for the Rest of Their Lives.Brad Chapin, $57.95 (includes a CD-ROM of reproducible material)

This highly anticipated resource focuses on skill-training for preschool-age children. Self-regulation is a universal skill necessary for academic success, emotional control and healthy social interaction. With this one resource, you will be able to address School Readiness, Anger Problems, Anxiety, School Safety, Self-esteem, Social Skills and much more. The authors have developed this guide with a focus on how to help you "Do More with Less." The strategies are creative and designed to engage young children in the process to create change quickly. Includes a CD with reproducibles worksheets.
Helping Teens Learn Self-Regulation: Lessons, Activities & Worksheets for Teaching the Essentials of Responsible Decision-Making & Self-Control. Brad Chapin, $57.95 (includes a CD-ROM of reproducible material) Grades 7-12

Self-regulation includes a universal set of skills necessary for academic success, emotional control, and healthy social interaction. With these resources you will be able to address anger problems, academic performance challenges, anxieties, school safety issues, self-esteem, social skills, and much more. The books provide a solid yet flexible foundation for intervention. The individual strategies are presented in a simple step-by-step process using lessons activities and reproducible worksheets. These strategies can be used individually for a quick intervention, or they can be used to create dozens of unique curricula — tailor made to target specific problem areas for small groups or classrooms.

The authors have split the self-regulation training process into three functional areas: physical, emotional, and cognitive. Using strategies based soundly upon the evidence base of cognitive-behavioral psychology this resource will help you move children and teens progressively through skill areas in each of these three domains. The strategies are creative, fresh, and engaging in order to effect change quickly and increase the long-term impact.
Helping Vulnerable Children and Adolescents to Stay Safe: Creative Ideas and Activities for Building Protective Behaviours. Katie Wrench, $26.95

Helping vulnerable children and young people to build protective behaviours is the key to keeping them safe. Full of creative ideas and activities, this guide provides the tools to help children develop these key skills. Topics include work around: building resilience and problem solving skills; identifying a 'safety network'; developing emotional literacy; awareness of grooming strategies and safe/unsafe touch; and cyber safety. The range of tried and tested techniques will be sure to engage any child in thinking about their personal safety, allowing adult carers to have confidence that their child will be empowered to better identify and avoid harmful situations and behaviours. Practical and easy to use, this is a valuable resource for professionals working with vulnerable children and young people, such as adopted or fostered children and those in residential care, as well as the parents and carers of these children.
Helping Young People Learn Self-Regulation: Lessons, Activities & Worksheets for Teaching the Essentials of Responsible Decision-Making & Self-Control. Brad Chapin & Matthew Penner, $57.95 (includes a CD-ROM of reproducible material) Grades K-8

Self-regulation includes a universal set of skills necessary for academic success emotional control and healthy social interaction. With this single resource you will be able to address children's anger problems, academic performance challenges, anxieties, school safety issues, self-esteem, social skills, and much more. This resource provides a solid yet flexible foundation for intervention. The individual strategies are presented in a simple step-by-step process using lessons activities and reproducible worksheets. These strategies can be used individually for a quick intervention with children, or they can be used to create dozens of unique curricula — tailor made to target specific problem areas for small groups or classrooms.

The authors have split the self-regulation training process into three functional areas: physical, emotional, and cognitive. Using strategies based soundly upon the evidence base of cognitive-behavioral psychology this resource will help you move children progressively through skill areas in each of these three domains. The strategies are creative, fresh, and engaging in order to effect change quickly and increase the long-term impact on children.
How Can I Help? A Week in My Life as a Psychiatrist. David Goldbloom & Pier Bryden, $22.00

How Can I Help? portrays a week in the life of Dr. David Goldbloom as he treats patients, communicates with families, and trains staff at CAMH, the largest psychiatric facility in Canada. This highly readable and touching behind-the-scenes account of his daily encounters with a wide range of psychiatric concerns — from his own patients and their families to Emergency Department arrivals — puts a human face on an often misunderstood area of medical expertise. From schizophrenia and borderline personality disorder to post-traumatic stress syndrome and autism, How Can I Help? investigates a range of mental issues.
I am an Aspie Girl: a Book for Young Girls with Autism Spectrum Conditions. Danuta Bulhak-Paterson, illustrated by Teresa Ferguson, $19.95

Girls with an Autism Spectrum Disorder (ASD) are often quite different from boys with an ASD. In this fully-illustrated, colour storybook, Lizzie, an 'Aspie Girl', talks about all the things she and other girls with Asperger Syndrome sometimes find difficult, and all of the things that make them special.
Imaginations: Fun Relaxation Stories and Meditations for Kids. Carolyn Clarke, $28.95

This book provides stories to help children learn to calm their bodies and relax their minds. Wildly imaginative and whimsically joyful, Carolyn Clarke's guide is a wonderful tool for children to learn that the most important spaces in life are often the quiet moments in between. The stories and illustrations contained in this volume help children learn to calm themselves and release the tension of their lives in a positive, healing manner. A child's ability to consciously relax their body and clear their mind can help address a myriad of issues, such as anxiety, stress, and excessive worry; sleep disorders, nightmares, and fear of the dark at bedtime; anger issues; focus and concentration issues; special needs, including ADD, ADHD, Aspergers, autism, and OCD; depression; low self-esteem; grief; and life changes such as moving, divorce, or changing schools.
The Journey of the Heroic Parent: Your Child's Struggle & the Road Home. Brad Reedy, $17.95

Every day parents face heartbreaking situations. Raising a child struggling with mental health issues, addictions, depression, suicidal thoughts, eating disorders or just the normal angst associated with growing up can be frightening and confusing. When all you've done is not enough, when your child seems lost and you feel inept and impotent, Dr. Reedy can help you take the necessary steps to find your child, not with cursory cures or snappy solutions, but rather by effecting positive change in your own behavior.

On your journey, you will confront, re-evaluate, and grow confident in your beliefs as a parent. You will learn how to lovingly and effectively communicate your intentions to your child. Reedy's process will teach you how to find peace and security in your skills as a parent, and help you get comfortable exactly where you are. Even if you've made mistakes, even if you think you've failed, you still have the power to be a great parent. Healthy parenting leads to a healthy life for your whole family, and The Journey of the Heroic Parent will be your guide as you walk the path to hope.
Love, Hugs, and Hope: When Scary Things Happen. Christy Monson, illustrated by Lori Nawyn, $23.95

LOVE, HUGS, AND HOPE: WHEN SCARY THINGS HAPPEN is an invaluable tool for helping children identify feelings that overwhelm them with anxiety and despair. Written after the tragic shooting in Newtown, Connecticut, author Christy Monson guides readers through emotions of fear, sadness, and anger, and then lends constructive and practical ideas for how to manage such feelings and seek comfort. Lori Nawyn's engaging illustrations help young children understand that hope is only a hug away.
Loving Our Addicted Daughters Back to Life: a Guidebook for Parents. Linda Dahl, $24.95

The latest information on gender-specific treatment of addiction and recovery can be found in this go-to manual for parents seeking direction to help their daughters. Step-by-step guidelines present tools for recognizing substance abuse in young women; communicating with them and their care providers; dealing with relapse and long-term recovery; and managing parental shame, guilt, fear, anger, and loving detachment.
Meh. Deborah Malcolm, $14.95

Sadness is an emotion that everyone feels at some time or another. But sometimes you might feel a sadness so long and so deep and dark that it seems impossible to find happiness. That kind of sadness is called depression. Meh is a wordless picture book about one boy's journey through depression. Discussion questions at the back of the book are intended for parents or teachers to discuss depression with children.
Mind: a Journey to the Heart Of Being Human. Daniel Siegel, $35.95

In this book, noted neuropsychiatrist and New York Times best-selling author Daniel J. Siegel, MD, uses his characteristic sensitivity and interdisciplinary background to offer a definition of the mind that illuminates the how, what, when, where, and even why of who we are, of what the mind is, and what the mind's self has the potential to become. MIND takes the reader on a deep personal and scientific journey into consciousness, subjective experience, and information processing, uncovering the mind's self-organizational properties that emerge from both the body and the relationships we have with one another, and with the world around us. While making a wide range of sciences accessible and exciting — from neurobiology to quantum physics, anthropology to psychology — this book offers an experience that addresses some of our most pressing personal and global questions about identity, connection, and the cultivation of well-being in our lives.
Mind Over Mood: Change How You Feel by Changing the Way You Think, 2nd Edition. Dennis Greenberger & Christine Padesky, $38.95

Discover simple yet powerful steps you can take to overcome emotional distress — and feel happier, calmer, and more confident. This life-changing book has already helped more than 1,000,000 readers use cognitive-behavioral therapy — one of today's most effective forms of psychotherapy — to conquer depression, anxiety, panic attacks, anger, guilt, shame, low self-esteem, eating disorders, substance abuse, and relationship problems. Revised and expanded to reflect significant scientific developments of the past 20 years, the second edition contains numerous new features: expanded content on anxiety; chapters on setting personal goals and maintaining progress; happiness rating scales; gratitude journals; innovative exercises focused on mindfulness, acceptance, and forgiveness; new worksheets; and much more. Mind Over Mood will help you:

Learn proven, powerful, practical strategies to transform your life
Follow step-by-step plans to overcome depression, anxiety, anger, guilt, and shame
Set doable personal goals and track your progress (you can photocopy the worksheets from the book or download and print additional copies)
Practice your new skills until they become second nature
Mindful Movements: Ten Exercises for Well-Being. Thich Nhat Hanh, illustrations by Wietske Vriezen, $18.95

Initially developed as stretching breaks between long periods of sitting meditation, the Ten Mindful Movements have become a popular tool to reduce stress and tension. These simple and effective movements, based in yoga and Tai Chi, can increase mental, emotional, and physical well-being, and are suitable for people with a wide range of physical abilities. Each exercise is fully illustrated by Wietske Vriezen, a Dutch artist and movement teacher. The book includes a 35-minute DVD of Thich Nhat Hanh and members of the Plum Village Sangha demonstrating the Mindful Movements.
Mindfulness Skills for Trauma and PTSD: Practices for Recovery and Resilience. Rachel Goldsmith Turow, $36.95

Trauma touches every life, but the way that we hold our pain makes a difference. Mindfulness Skills for Trauma and PTSD provides user-friendly descriptions of the many facets of traumatic stress alongside evidence-based strategies to manage trauma symptoms and build new strengths. This book is a valuable resource for trauma survivors, health professionals, researchers, mindfulness practitioners, and others seeking new pathways to recovery and resilience.

It is normal to feel anxious or depressed after trauma, and to have upsetting thoughts and memories. Instead of fighting our feelings and blaming ourselves for what are actually common responses to trauma, mindfulness practices can help us tolerate and decrease distress, cultivate kindness towards ourselves and others, make wise choices, navigate attention, improve relationships, and relax—capacities that reduce trauma symptoms and advance our overall well-being.

Practicing the small stuff can help us with the big stuff. As we learn to notice our breathing, walking, minor frustrations or daily activities with curiosity and care, we build inner resources to skillfully handle past trauma, as well as current and future challenges. Mindfulness practices can transform self-blame into self-respect and self-compassion. We can also match specific mindfulness skills to particular trauma symptoms. For example, "grounding" with the five senses can help us when we feel overwhelmed or spaced out, and loving-kindness meditation can alleviate self-criticism.

With this book, you will explore scientifically supported mindfulness practices, plus "In their own words" sections that illustrate the skills with personal stories demonstrating how mindfulness practices have helped others recover from trauma. "Research highlight" sections showcase fascinating scientific studies that form the basis for the book's approaches. As we practice effective strategies to handle a full range of experiences, we can each find new sources of hope, connection, and peace.
The Neurobiology of Attachment-Focused Therapy: Enhancing Connection & Trust in the Treatment of Children & Adolescents. Jonathan Baylin & Daniel Hughes, $38.95

This groundbreaking book explores, for the first time, how the attachment-focused family therapy model can respond to this question at a neural level. It is a rich, accessible investigation of the brain science of early childhood and developmental trauma. Each chapter offers clinicians new insights — and powerful new methods — to help neglected and insecurely attached children regain a sense of safety and security with caring adults. Throughout, vibrant clinical vignettes drawn from the authors' own experience illustrate how informed clinical processes can promote positive change.
NeuroTribes: the Legacy of Autism and the Future of Neurodiversity. Steve Silberman, forward by Oliver Sacks, $25.00

A groundbreaking book that upends conventional thinking about autism and suggests a broader model for acceptance, understanding, and full participation in society for people who think differently.

What is autism? A lifelong disability, or a naturally occurring form of cognitive difference akin to certain forms of genius? In truth, it is all of these things and more — and the future of our society depends on our understanding it. WIRED reporter Steve Silberman unearths the secret history of autism, long suppressed by the same clinicians who became famous for discovering it, and finds surprising answers to the crucial question of why the number of diagnoses has soared in recent years. Going back to the earliest days of autism research and chronicling the brave and lonely journey of autistic people and their families through the decades, Silberman provides long-sought solutions to the autism puzzle, while mapping out a path for our society toward a more humane world in which people with learning differences and those who love them have access to the resources they need to live happier, healthier, more secure, and more meaningful lives.

Along the way, he reveals the untold story of Hans Asperger, the father of Asperger's syndrome, whose "little professors" were targeted by the darkest social-engineering experiment in human history; exposes the covert campaign by child psychiatrist Leo Kanner to suppress knowledge of the autism spectrum for fifty years; and casts light on the growing movement of "neurodiversity" activists seeking respect, support, technological innovation, accommodations in the workplace and in education, and the right to self-determination for those with cognitive differences.
Open Heart, Open Mind. Clara Hughes, $22.00

In 2006, when Clara Hughes stepped onto the Olympic podium in Torino, Italy, she became the first and only athlete ever to win multiple medals in both Summer and Winter Games. Four years later, she was proud to carry the Canadian flag at the head of the Canadian team as they participated in the opening ceremony of the Vancouver Olympic Winter Games. But there's another story behind her celebrated career as an athlete, behind her signature billboard smile.

While most professional athletes devote their entire lives to training, Clara spent her teenage years using drugs and drinking to escape the stifling home life her alcoholic father had created in Elmwood, Winnipeg. She was headed nowhere fast when, at sixteen, she watched transfixed in her living room as gold medal speed skater Gaétan Boucher effortlessly raced in the 1988 Calgary Olympics. Dreaming of one day competing herself, Clara channeled her anger, frustration and raw ambition into the endurance sports of speed skating and cycling. By 2010, she had become a six-time Olympic medalist.

But after more than a decade in the gruelling world of professional sports that stripped away her confidence and bruised her body, Clara began to realize that her physical extremes, her emotional setbacks, and her partying habits were masking a severe depression. Told with honesty and passion, Open Heart, Open Mind is Clara's personal journey through physical and mental pain to a life where love and understanding can thrive. This revelatory and inspiring story will touch the hearts of all Canadians.
Overcoming Anxiety in Children and Teens. Jed Baker, $20.95

Overcoming Anxiety in Children and Teens outlines both the science and art of anxiety therapy. The science of overcoming anxiety is using the well-researched approach called gradual exposure therapy which involves helping individuals gradually face their fears. The art of therapy is figuring out how to actually convince someone to face their fears. Jed describes motivational techniques, cognitive behavioral strategies, exercises, relaxation and mindfulness guides to lower anxiety to the point where individuals can begin to confront their fears. The book covers: simple phobias, social phobia, selective mutism, separation anxiety and school refusal, panic disorder, obsessive compulsive disorder, somatic symptom disorder and/or illness anxiety disorder, generalized anxiety disorder, perfectionism, and other common fears.
The Parallel Process: Growing Alongside Your Adolescent or Young Adult Child in Treatment. Krissy Pozatek, $28.95

For many parents of troubled teenagers, a therapeutic program that takes the child from the home for a period of time offers some respite from the daily tumult of acting out, lies, and tension that has left the family under siege. However, just as the teenager is embarking on a journey of self-discovery, skill-development, and emotional maturation, so parents too need to use this time to recognize that their own patterns may have contributed to their family's downward spiral. This is The Parallel Process.

Using case studies garnered from her many years as an adolescent and family therapist, Krissy Pozatek shows parents of pre-teens, adolescents, and young adults how they can help their children by attuning to emotions, setting limits, not rushing to their rescue, and allowing them to take responsibility for their actions, while recognizing their own patterns of emotional withdrawal, workaholism, and of surrendering their lives and personalities to parenting. The Parallel Process is an essential primer for all parents, whether of troubled teens or not, who are seeking to help the family stay and grow together as they negotiate the potentially difficult teenage years.
Parenting Through the Storm: How to Handle the Highs, the Lows, and Everything in Between. Ann Douglas, $22.99

Ann Douglas knows what it's like to parent a child diagnosed with bipolar disorder. Ditto with depression, anorexia, Asperger syndrome and ADHD. Each of her four children has struggled with one or more conditions that fall under the "children's mental health" umbrella.

From Canada's bestselling and trusted parenting authority comes this honest and authoritative compendium of advice for parents who are living with children who have mental illnesses. It features interviews with experts on children's mental health as well as parents and young people who have lived with (or who are living with) mental illness. Drawing on her own experience and expertise, Ann shows how to cope with years of worry and frustration about a child's behaviour; how to effectively advocate for the child and work through treatments; how to manage siblings' concerns and emotions; and, most importantly, how to thrive as a family.
The Polyvagal Theory: Neurophysiological Foundations of Emotions, Attachment, Communication, and Self-regulation. Stephen Porges, $47.50

A collection of groundbreaking research by a leading figure in neuroscience. This book compiles, for the first time, Stephen Porges's decades of research. A leading expert in developmental psychophysiology and developmental behavioral neuroscience, Porges is the mind behind the groundbreaking Polyvagal Theory, which has startling implications for the treatment of anxiety, depression, trauma, and autism. Adopted by clinicians around the world, the Polyvagal Theory has provided exciting new insights into the way our autonomic nervous system unconsciously mediates social engagement, trust, and intimacy.
The Post-Traumatic Stress Disorder Sourcebook: a Guide to Healing, Recovery and Growth, 2nd Edition. Glenn Schiraldi, $29.95

The Post-Traumatic Stress Disorder Sourcebook introduces survivors, loved ones, and helpers to the remarkable range of treatment alternatives and self-management techniques available today to break through the pain and realize recovery and growth.

This updated edition incorporates all-new diagnostics from the DSM-5 and covers the latest treatment techniques and research findings surrounding the optimization of brain health and function, sleep disturbance, new USDA dietary guidelines and the importance of antioxidants, early childhood trauma, treating PTSD and alcoholism, the relationship between PTSD and brain injury, suicide and PTSD, somatic complaints associated with PTSD, and more.
Prenatal Development and Parents' Lived Experiences: How Early Events Shape Our Psychophysiology and Relationships. Anne Diamond Weinstein, $63.50

This book presents recent knowledge, research, and theory about the earliest developmental period — from conception to birth — which holds even greater consequences for the health and development of the human organism than was previously understood. Theory and research in multiple disciplines provide the foundation for the exploration of how experiences during conception and time in the womb; during and after birth; and experiences with caregivers and the family system in the early postnatal period impact an individual physically, cognitively, emotionally, and socially over their life span.

Knowledge drawn from numerous fields highlights the opportunity for parents-to-be and the practitioners who care for them to intentionally support the cultivation of nurturing internal and external environments during the preconception, prenatal, and early parenting periods. Theory and research from the fields of psychology, medicine, psychophysiology, epigenetics, and traumatology, among others, suggest that doing so will support lifelong multidimensional aspects of healthy development in children and adults and may also benefit future generations.
The Price of Silence: a Mom's Perspective on Mental Illness. Liza Long, $21.00

Like most of the nation, Liza Long spent December 14, 2012, mourning the victims of the Newtown shooting. As the mother of a child with a mental illness, however, she also wondered: "What if my son does that someday?"

The emotional response she posted on her blog went viral, putting Long at the center of a passionate controversy. Now, she takes the next step. Powerful and shocking, The Price of Silence looks at how society stigmatizes mental illness — including in children — and the devastating societal cost. In the wake of repeated acts of mass violence, Long points the way forward.
Re-Thinking Autism: Diagnosis, Identity and Equality. Edited by Katherine Runswick-Cole, Rebecca Mallett & Sami Timimi, $37.95

Disputing the existing accepted approaches to autism and the focus on diagnosis and 'treatment', this book challenges the attitudes, assumptions and prejudices around autism that are generated from the medical model, suggesting that they can be marginalising, limiting and potentially damaging to the individuals labelled with autism.

This unique contribution to the growing field of critical autism studies brings together authors from clinical psychiatry, clinical and community psychology, social sciences, disability studies, education and cultural studies, as well as those with personal experiences of autism. It is essential and challenging reading for anyone with a personal, professional or academic interest in 'autism'.
Rhythms of Relating in Children's Therapies: Connecting Creatively with Vulnerable Children. Edited by Stuart Daniel & Colwyn Trevarthen, $49.95

This multidisciplinary book shows how to foster meaningful relationships between therapists and vulnerable children, through exploring the concept of communicative musicality and creating rhythms of connection.

It includes broad and in-depth contributions from leading therapists from diverse backgrounds — including Peter Levine, Daniel Hughes, Stephen Porges, Dennis McCarthy and many more. Contributors reflect on their own experiences, providing insights from the fields of music therapy, trauma, dance and movement therapy, psychobiology, dramatherapy, counselling, play therapy, and education. Contemporary theory is woven in with case stories to highlight the emotional realities of working with highly vulnerable children, and to present proven examples of how therapists can improve the quality of connectedness. Full of original and innovative ideas for working with attachment issues, trauma, communication difficulties, autism, learning disabilities, aggression and anxiety, this is inspiring reading for professionals who work with vulnerable children in creative therapies.
Selective Mutism in Our Own Words: Experiences in Childhood and Adulthood. Carl Sutton & Cheryl Forrester, $29.95

Exploring all aspects of SM, from symptoms and diagnostic criteria, to triggers and the consequences of being psychologically unable to speak, the stories in this book dispel the myths around this often misunderstood condition. Far from refusing to talk, or choosing not to, the contributors offer genuine insights into why they simply cannot speak in certain situations or in front of certain people. Children, teens and adults from the UK and US share experiences of feeling isolated, struggling at school, and finding ways to communicate. Letting people with SM know that they are not alone with the condition, the book will also help family, friends and professionals to understand what it is like to live with SM.
The Self-Esteem Workbook for Teens: Activities to Help You Build Confidence and Achieve Your Goals. Lisa Schab, $22.50

Psychologists believe that low self-esteem is at the root of many emotional problems. When you have healthy self-esteem, you feel good about yourself and see yourself as deserving of the respect of others. When you have low self-esteem, you put little value on your opinions and ideas, and may find yourself fading into the background of life. Without some measure of self-worth, you cannot accomplish your goals.

In THE SELF-ESTEEM WORKBOOK FOR TEENS, you will learn to develop a healthy, realistic view of yourself that includes honest assessments of your weaknesses and strengths, and you will learn to respect yourself, faults and all. You will also learn the difference between self-esteem and being self-centered, self-absorbed, or selfish. Finally, this book will show you how to distinguish the outer appearance of confidence from the quiet, steady, inner acceptance and humility of true self-esteem.

The book also includes practical exercises to help you deal with setbacks and self-doubt, skills for dealing with criticism, and activities that will aid in the development of self-awareness, self-acceptance, and self-worth. With the right amount of self-confidence, you will have the emotional resources you need to reach your goals.
Some Bunny to Talk To: a Story about Going to Therapy. Cheryl Sterling, Paola Conte, Larisa Labay & Tiphanie Beeke, $14.50 (ages 4-8)

Some Bunny To Talk To presents therapy in a way that is simple, direct, and easy for young children to understand. Children will hear about what to expect from therapy and how therapists are very good at helping kids to solve problems. They will learn about the ins and outs of therapy and that therapy can be a positive and helpful experience! Included is a Note to Parents and Caregivers that outlines how best to support children in therapy and what to do to pave the way for a positive therapy experience.
A Spectrum Approach to Mood Disorders: Not Fully Bipolar But Not Unipolar — Practical Management. James Phelps, $42.00

Though the DSM discusses the criteria for mood disorders in absolute terms — either present or absent — professionals are aware that while such dichotomies are useful for teaching, they are not always true in practice. Recent genetic data support clinicians' longstanding recognition that a continuum of mood disorders between unipolar and bipolar better matches reality than a yes/no, bipolar-or-not approach. If we acknowledge that continuum, how does this affect our approach to diagnosis and treatment?

In A Spectrum Approach to Mood Disorders, nationally recognized expert James Phelps provides an in-depth exploration of the signs, symptoms, and nuanced presentations of the mood disorder spectrum, focusing on the broad gray area between Major Depression and Bipolar I. Combining theoretical understanding and real-world scenarios, Phelps offers practical treatment guidelines for clinicians to better understand the subtle ways mood disorders can show up, and how to find the most beneficial path for treatment based on the patient's individual pattern of symptoms.

Phelps's expertise and wealth of personal experience provides readers with unparalleled insight into a subject that is by nature challenging to define. His emphasis on non-medication approaches, as well as chapters on all the major pill-based treatments (from fish oil to lithium to the avoidance of atypical antipsychotics and antidepressants), creates a comprehensive resource for any clinician working with patients on the mood spectrum. Appendices on the relationship between bipolar diagnosis, politics, and religion; and a plain-English approach to the statistical perils of bipolar screening, offer further value.

Phelps has written an invaluable guide of the critical information professionals need to treat patients on the mood disorder spectrum, as well as a useful tool for highly motivated families and patients to better understand the mood disorder that effects their lives. This book seeks to alter the black and white language surrounding these mood disorders to influence a shift in how patients are diagnosed—to insure that treatment matches their specific needs.
Starving the Anger Gremlin: a Cognitive Therapy Workbook on Anger Management for Young People. Kate Collins-Donnelly, $25.95 (ages 10+)

Starving the Anger Gremlin for Children Aged 5-9: a Cognitive Therapy Workbook on Anger Management. Kate Collins-Donnelly, $25.95 (ages 5-9)

Starving the Anxiety Gremlin: a Cognitive Behavioural Therapy Workbook on Anxiety Management for Young People. Kate Collins-Donnelly, $25.95 (ages 10+)

Starving the Anxiety Gremlin for Children Aged 5-9: a Cognitive Behavioural Therapy Workbook on Anxiety Management. Kate Collins-Donnelly, $25.95

Starving the Stress Gremlin: a Cognitive Behavioural Therapy Workbook on Stress Management for Young People. Kate Collins-Donnelly, $25.95 (ages 10+)

These creative resources are based on cognitive behavioural principles that link thoughts, feelings and behaviours. With engaging activities, the books help young people to understand why they get anxious, what stresses them, or why they get so angry — and how they can 'starve' these gremlins in order to manage their feelings.

These appealing workbooks use fun activities, worksheets,  and real life stories, and can be used by young people aged 10+ on their own or with a parent or practitioner. They are also ideal resources for those working with young people, including mental health practitioners, social workers, educators, guidance counselors, and youth workers.
A Still Quiet Place: a Mindfulness Program for Teaching Children and Adolescents to Ease Stress and Difficult Emotions. Amy Saltzman, $69.95

Teaching kids stress management skills early in life will help them to grow into happy and healthy adults. And if you work with children or adolescents, you know that kids today need these skills more than ever. The pressures they face in the classroom, on the playground, in their extracurricular activities, and at home can sometimes be overwhelming. So how can you help lay the groundwork for their success?

A STILL QUIET PLACE presents an eight-week mindfulness-based stress reduction (MBSR) program that therapists, teachers, and other professionals can use to help children and adolescents manage stress and anxiety in their lives, and develop their natural capacities for emotional fluency, respectful communication, and compassionate action. The program detailed in this book is based on author Amy Saltzman's original curriculum, which has helped countless children and adolescents achieve significant improvements in attention and reduced anxiety.

One of the easiest ways to find the still quiet place within is to practice mindfulness-paying attention to your life experience here and now with kindness and curiosity. The easy-to-implement mindfulness practices in this guide are designed to help increase children and adolescents' attention, learning, resiliency, and compassion by showing them how to experience the natural quietness that can be found within.
Teaching Self-Regulation to Children through Interactive Lessons. Will Moody & Brad Chapman, $80.95 (grades K-6)

Unique interactive lessons designed for use on Windows and MAC-based workstations and digital whiteboards such as SMART Boards and Promethean Boards. These highly interactive lessons are designed to teach students the skills, strategies, and behaviors they need to regulate their own physical, emotional, and cognitive processes. Some of the strategies taught through these lessons include:

• Melting Freeze (Regulate BODY) • Animal Movements (Regulate BODY) • Cooling the Flame (Regulate BODY) • Name Your Emotions (Regulate EMOTIONS) • Emotional Rain Gauge (Regulate EMOTIONS) • Emotional Knot (Regulate EMOTIONS) • Don't Take the Bait (Regulate THOUGHTS) • Defiance Trap (Regulate THOUGHTS) • Domino Effect (Regulate THOUGHTS) • Magnetic Thoughts (Regulate THOUGHTS)
A Therapist's Guide to Child Development: the Extraordinarily Normal Years. Edited by Dee Cray, $62.50

A Therapist's Guide to Child Development gives therapists and counselors the basics they need to understand their clients in the context of development and to explain development to parents. The chapters take the reader through the various physical, social, and identity developments occurring at each age, explaining how each stage of development is closely linked to mental health and how that is revealed in therapy. This ideal guide for students, as well as early and experienced professionals, will also give readers the tools to communicate successfully with the child's guardians or teachers, including easy-to-read handouts that detail what kind of behaviors are not cause for concern and which behaviors mean it's time to seek help. As an aid to practitioners, this book matches developmental ages with appropriate, evidence-based mental health interventions.
Transforming Behavior: Training Parents & Kids Together. Mary Cook, $75.95

Looking for a proven, flexible, and cost-effective way to address challenging behavior, social skills development, and family conflict? Look no further than this ready-to-use group therapy program, ideal for clinicians working in a range of settings with children 8–12 and their parents.

With 22 adaptable modules (11 for children, 11 for parents), this field-tested program gives professionals everything they need to lead group therapy sessions that improve the lives of whole families. The TRANSFORMING BEHAVIOR program is easy to implement, with a comprehensive manual and a CD-ROM with dozens of printable worksheets, quizzes, sample scenarios, and other practical handouts for parents and children. A program with long-term benefits for children and parents, TRANSFORMING BEHAVIOR will transform whole families and equip children with social-emotional skills they'll use for their entire lives.
Understanding and Addressing Girls' Aggressive Behaviour Problems: a Focus on Relationships. Debra Peplar & Bruce Ferguson, Editors, $38.99

UNDERSTANDING AND ADDRESSING GIRLS' AGGRESSIVE BEHAVIOUR PROBLEMS aims to understand what is going wrong in children's relationships that might create, exacerbate, and maintain aggressive behaviour problems in childhood and adolescence. In this volume, leading researchers in the aggression field examine, with a particular focus on girls, how problems develop for children in relationships and how we can help them develop healthy relationships.

Individual chapters explore biological and social contexts, including physical health and relationship problems that might underlie the development of aggressive behaviour problems. Contributors discuss prevention and intervention strategies that help aggressive children build the requisite skills and relationship capacities and also shift dynamics within critical social contexts, such as the family, peer group, classroom, and school. The support of healthy development not only of children but of their parents and other important adults in their lives, including teachers, has been shown to be effective in reducing the burden of suffering associated with aggression among children and adolescents.
Understanding and Treating Self-Injurious Behavior in Autism: a Multi-Disciplinary Perspective. Stephen Edelson & Jane Botsford Johnson, Editors, $39.95

Self-injurious behavior occurs in almost half of those with autism and is one of the most devastating and challenging-to-treat behaviors. There are many different forms of self-injury, such as head banging, hand biting, hair pulling, excessive scratching, and much more. With contributions from the leading experts in research and treatment, the book provides a comprehensive analysis of self-injurious behavior (SIB) in people with Autism Spectrum Disorder (ASD) or related developmental disabilities, and the different methods available to treat them.

Medical and behavioral researchers have studied SIB for over 50 years, but many practitioners and parents are still unfamiliar with the wide range of contributing causes and treatment options. Beginning with an explanation of SIB and its various forms, the contributors outline the many possible underlying causes of self-injury, such as seizures, hormonal imbalance in teenagers, gastrointestinal conditions, allergies, and stress, and show how a multi-disciplinary approach when uncovering the causes of self-injury can lead to successful treatment strategies. They explain the treatment options available for SIB, including nutritional, medical, psychiatric, sensory, and behavioral approaches, and show how an integrative approach to treating self-injury may be effective for many individuals.
UnSelfie: Why Empathetic Kids Succeed in Our All-About-Me World. Michelle Borba, $34.00

Why is a lack of empathy — which goes hand-in-hand with the self-absorption epidemic Dr. Michele Borba calls the Selfie Syndrome — so dangerous? First, it hurts kids' academic performance, and leads to bullying behaviors. Also, it correlates with more cheating, and less resilience. And once children grow up, a lack of empathy hampers their ability to collaborate, innovate, and problem-solve — all must-have skills for the global economy. In UnSelfie, Dr. Borba pinpoints the forces causing the empathy crisis and shares a revolutionary, researched-based, 9-step plan for reversing it.

The good news? Empathy is a trait that can be taught and nurtured. Dr. Borba offers a framework for parenting that yields the results we all want: successful, happy kids who also are kind, moral, courageous, and resilient. UnSelfie is a blueprint for parents and educators who want to kids shift their focus from I, me, and mine... to we, us, and ours.
The Weather House: Living with a Parent with Borderline Personality Disorder. Lisa Laporte & Ronald Fraser, $22.95

This illustrated book for school-aged children provides clinically sound and age-appropriate information for children, giving them clear answers about the BPD of a parent, and suggesting ways to cope with their parents' stormy moments.
Welcoming Newcomer Children: the Settlement of Young Immigrants and Refugees - a Resource for Teachers and Others with an Interest in Supporting Young Newcomers from Birth though Kindergarten. Judith Colbert, $29.95

Welcoming Newcomer Children offers a new and comprehensive perspective on child settlement. Drawing on international research in various fields, the book examines values and beliefs from a non-western point of view, questioning accepted practices, priorities & standards. Author Judith Colbert suggests new strategies for working with children from birth through kindergarten. The book invites reader reflection, and supports teachers with:

Implications for Practice
10 Mainstream Benchmarks of Quality
Fully referenced Bibliography & Index
Professional practices that sustain program quality
What to Do When Your Brain Gets Stuck: a Kid's Guide to Overcoming OCD. Dawn Huebner, $22.95 (ages 6-12)

What to Do When Your Brain Gets Stuck guides children and their parents through the cognitive-behavioral techniques used to treat obsessive compulsive disorder. This interactive self-help book turns kids into super-sleuths who can recognize and more appropriately respond to OCD's tricks. With engaging examples, activities, and step-by-step instructions, it helps children master the skills needed to break free from OCD's sticky thoughts and urges, and live happier lives.

The complete list of books in this series, $22.95 each (ages 6-12):

What to Do When Bad Habits Take Hold: a Kid's Guide to Overcoming Nail Biting and More. Dawn Huebner

What to Do When It's Not Fair: a Kid's Guide to Handling Envy and Jealousy. Jacqueline Toner & Claire Freeland

What to Do When Mistakes Make You Quake: a Kid's Guide to Accepting Imperfection. Claire Freeland

What to Do When You Dread Your Bed: a Kid's Guide to Overcoming Problems with Sleep. Dawn Huebner

What to Do When You Feel Too Shy: a Kid's Guide to Overcoming Social Anxiety. Jacqueline Toner & Claire Freeland

What to Do When You Grumble Too Much: a Kid's Guide to Overcoming Negativity. Dawn Huebner

What to Do When You Worry Too Much: a Kid's Guide to Overcoming Anxiety. Dawn Huebner

What to Do When Your Brain Gets Stuck: a Kid's Guide to Overcoming OCD. Dawn Huebner

What to Do When Your Temper Flares: a Kid's Guide to Overcoming Problems with Anger. Dawn Huebner
What Works with Teens: a Professional's Guide to Engaging Authentically with Adolescent to Achieve Lasting Change. Britt Rathbone & Julie Baron, $69.95

If you work with teens, you know they are notoriously challenging to communicate with. And when teens are resistant to help, they may respond by acting defiant, guarded, defensive, rude, or even outright hostile. In What Works with Teens, you'll discover the core skills that research shows underlie all effective work with teens. You'll learn how to engage authentically with teens, create an atmosphere of mutual respect, and use humor to establish a deeper connection. Many books offer evidence-based approaches to treating teens, but very little information on how to establish and maintain a productive working relationship. This is the first trans-therapeutic book to provide real tools for creating a positive relationship with teens to help bolster effective treatment.

Whether your background is in cognitive behavioral therapy (CBT), dialectical behavior therapy (DBT), acceptance and commitment therapy (ACT), psychotherapy, or any other treatment background, if you are looking for more effective ways to connect with teens and are ready for a program that really works, this book is a vital addition to your professional library.
When Anxiety Attacks: Seeking Out Therapy Even When Your Problems Seem Weird or Silly. Terian Koscik, $13.95 (for older teens and young adults)

Frank and full of gentle humor, Terian Koscik's graphic memoir shares her experiences of living with anxiety, finding the courage to see a therapist, and learning more than she could have imagined.

Even in childhood anxious thoughts would seep into Terian's day. Yet she never thought that getting professional help was for her, simply concluding that her problems weren't "real" problems (a lion hadn't devoured her whole family, for example). But when her anxiety finally became overwhelming, she knew it was time to see a therapist. To her surprise, Terian learned endless coping techniques through her therapy sessions. She shares how mindfulness strategies helped her observe anxious thoughts without criticizing them, and how "I" statements encouraged her to express feelings more openly in relationships. But perhaps the most important thing she learned was that there really is no "right" way to feel.
When Young Children Need Help: Understanding and Addressing Emotional, Behavioral, and Developmental Challenges. Deborah Hirschland, $45.95

You know what it's like to spend time with youngsters who are particularly puzzling or hard to help. When Young Children Need Help helps early childhood educators make sense of what is going on for such children and use that understanding to promote growth and mastery. Written for child care center staff, family child care providers, preschool teachers, and pre-service teachers, this book is useful for any reader who wants to reach the most troubling children in his or her care. This engaging book encourages a collaborative approach and emphasizes that even when a child needs outside services and supports, what goes on in school or in care remains central to making progress. When Young Children Need Help offers its perspectives and strategies through highly readable stories that bring children with challenges alive in all their quirky uniqueness. Age focus: 3-6.
The Wiley-Blackwell Handbook of Childhood Cognitive Development, 2nd Edition. Usha Goswani, Editor, $64.95

This definitive volume is the result of collaboration by top scholars in the field of children's cognition. This new edition:

Offers an up-to-date overview of all the major areas of importance in the field, and includes new data from cognitive neuroscience and new chapters on social cognitive development and language
Provides state-of-the-art summaries of current research by international specialists in different areas of cognitive development
Spans aspects of cognitive development from infancy to the onset of adolescence
Includes chapters on symbolic reasoning, pretend play, spatial development, abnormal cognitive development and current theoretical perspectives
Wishing Wellness: a Workbook for Children of Parents with Mental Illness. Lisa Anne Clarke, Illustrated by Bonnie Matthews, $20.95

Wishing Wellness is a workbook for the child whose mother or father is suffering from a serious mental illness. Packed with information, interactive questions, and fun activities, it's an ideal tool for children and their therapists or other professional mental health workers.
Working with Children and Adolescents in Residential Care: a Strengths-Based Approach. Bob Bertolino, $67.50

Working with Children and Adolescents in Residential Care is written for professionals who work with children and youth in out of home placements, be they social services workers, child welfare or family court workers, educators, or mental health professionals in general. Author Bob Bertolino offers an approach that professionals can use to positively impact the lives of young people in residential facilities. The book emphasizes the strengths and abilities of young people from the assessment phase of treatment through discharge, and helps readers to take into account the views and actions of youth in order to provide clients appropriate services. This new volume includes sections on principles of effective youth care work, personal philosophy, positive youth development, teamwork, staffings, and crisis management.
Working with Children and Teenagers Using Solution Focused Approaches: Enabling Children to Overcome Challenges and Achieve their Potential. Judith Milner & Jackie Bateman, $35.95

Solution focused approaches offer proven ways of helping children overcome a whole range of difficulties, from academic problems to mental health issues, by helping them to identify their strengths and achievements.

Based on solution focused practice principles, this book illustrates communication skills and playful techniques for working with all children and young people, regardless of any health, learning or development need. It demonstrates how the approach can capture children's views, wishes and worries, and can assist them in identifying their strengths and abilities. The approach encourages positive decision-making, and helps children to overcome challenges, achieve their goals and reach their full potential. The book is packed with case examples, practical strategies, and practice activities.

This valuable text will be of great use to a range of practitioners working with children and young people, including social workers, youth workers, counsellors, teachers and nurses.
Worry Less, Live More: the Mindful Way. Susan Orsillo, $30.50

Do you ever feel like you want more from your life — but get scared or overwhelmed by the idea of making changes? For many, worry, fear, or negativity are stumbling blocks that can be extraordinarily difficult to overcome. This effective workbook provides a blueprint to help you move through painful emotions without being ruled by them. Vivid stories of others who have struggled with anxiety are accompanied by meditation and acceptance practices and step-by-step exercises that build self-knowledge and self-compassion (you can download and print additional copies of the worksheets as needed). Armed with a deeper understanding of what you really value, you can break free of the common traps that leave people feeling stuck — and dare to live the life you really want. Links to audio downloads of the mindfulness practices, narrated by the authors, are provided.
Yoga for Emotional Trauma: Meditations and Practices for Healing Pain and Suffering. Mary NurrieStearns & Rick NurrieStearns, $25.50

In YOGA FOR EMOTIONAL TRAUMA, a psychotherapist and a meditation teacher present a yogic approach to emotional trauma by instructing you to apply mindful awareness, breathing, yoga postures, and mantras to their emotional and physical pain. In the book, you'll learn why yoga is so effective for dealing with emotional trauma. Drawing upon practices and philosophy from eastern wisdom traditions, and texts, this book will take you on a journey into wholeness, one that embraces body, mind and spirit. Inside, you will discover the lasting effect that trauma has on physiology and how yoga resets the nervous system. Combining yogic principles, gentle yoga postures, and mindfulness practices, this book filled with sustenance and practical support that will move you along your own healing path.
View all Therapy & Counselling Booklists / Return to Featured Books Index

Canadian titles
Browse all our Featured Books by topic:
Didn't find it...?
Not sure...?
Need a suggestion...?
There are over 10,000 titles listed on our website and more than 35,000 titles in our inventory. If you haven't found what you want on the website — and it's one of our specialties — chances are good that we carry it, or can get it for you. Just let us know what you're looking for.
Call us toll-free 1-800-209-9182 or e-mail
PARENTBOOKS is pleased to invoice institutions. Please inquire regarding terms and discounts. Shop in person, by phone, fax, mail or e-mail . VISA, Mastercard and Interac are welcome. We are open from 10:30 to 6:00 Monday through Friday and from 11:00 to 5:00 on Saturday.

All prices are in Canadian dollars and are subject to change without notice.