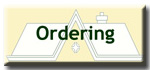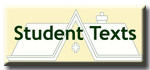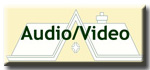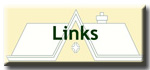 Click the flag
Meet our special
U.S. Publishers
A Little Touch of Canada


Books with a Canadian Perspective for Children & Teens
Featured Books in this Category / Main Booklist

Featured Books
A is for Algonquin: an Ontario Alphabet. Lovenia Gorman & Melanie Rose, $22.95 (school age)

A IS FOR ALGONQUIN introduces young readers to all the beauty of this spectacular province. Written with the charm and knowledge of a lifelong resident, A IS FOR ALGONQUIN teaches youngsters of all ages about Ontario's inhabitants, history, flora and fauna, movers and shakers.
ABC of Canada. Per-Henrik Gürth & Kim Bellefontaine, $8.95 (preschool)

Discover Canada through the alphabet on this colourful coast-to-coast tour.
ABC of Toronto. Per-Henrik Gürth, $15.95

From the Art Gallery of Ontario to the Zoo, follow the alphabet on a colourful tour of Toronto!
Alego. Ningeokuluk Teevee, $17.95 (ages 5-8)

Alego is a beautiful, simple story about a young Inuit girl who goes to the seashore with her grandmother to collect clams for supper. Along the way she discovers tide pools brimming with life and colour. Written in Inuktituit and English.
Arctic Adventure: Tales from the Lives of Inuit Artists. Raquel Rivera, illustrated by Jirina Marton, $18.95

The land, hunting, hunger, magic and extreme weather are themes that resonate for Inuit who live in the Far North. These stories, drawn from the lives of four Inuit artists, offer young readers a glimpse into this rich, remote culture, past and present. Accompanying each story are illustrations by Jirina Marton, who has spent time in the Arctic and whose deep appreciation for its subtle beauty shines through her art. In addition to the stories, there is a feature spread on each artist with a photograph, a brief biography and a reproduction of one of the artist's works.
| | |
| --- | --- |
| | C is for Chinook: an Alberta Alphabet. Dawn Welykochy & Lorna Bennett, $24.95 |
Canada ABC. Paul Covello, $12.99

Canada 123. Paul Covello, $12.99

Paul Covello's gloriously bright and detailed board books for the very young highlight Canada's spirit and beauty.
Canada All Year. Per-Henrik Gürth, $14.95

Road trip! Join the fun on this cross-country tour and discover a new Canadian adventure for every month of the year!
Canada in Colours. Per-Henrik Gürth, $8.95

Celebrate the colours of the rainbow on a cross-country tour of Canada!
Canada Counts: a Charles Pachter Counting Book. Charles Pachter, $20.00

As a result of the success of M is for Moose, Canadian children can rhyme off their ABCs with images of ducks, kayaks, moose, and Lake Winnipeg shimmering in their imaginations. Now children can learn their numbers with CANADA COUNTS. On these pages, new artwork illustrates numbers from 1 to 20, as well as other important Canadian numbers such as 1867 and 1982. There may be 1 walking boy, but there are 3 territories, 4 seasons, and 9 Supreme Court justices. With CANADA COUNTS, Charles Pachter has written another love letter to our country.
Canada 123. Per-Henrik Gürth & Kim Bellefontaine, $7.95 (preschool)

See and count the sights on a coast to coast tour of Canada.
Canada in Words. Per-Henrik Gürth, $14.95

Toque, poutine, toboggan … join an adorable cast of animal characters as they explore 30 words that are truly Canadian!
Canada Year By Year. Elizabeth MacLeod, illustrated by Sydney Smith, $24.99

Award-winning author Elizabeth MacLeod's year-by-year tour of Canada's fascinating history highlights a single milestone for every year from the country's founding in 1867 up to its 150th anniversary in 2017. Divided into ten distinct eras, coverage ranges from politics, sports, business and arts and culture, and includes significant events both at home and in world affairs. Along with the featured stories for each of the 150 years, the pages are filled with sidebars with content such as short biographies, quotes, important firsts and trivia that are linked to that year.

The topics chosen offer an inclusive historical perspective, incorporating women, Aboriginal peoples and people with disabilities into Canada's rich and diverse narrative. Illustrations by awarding-winning artist Sydney Smith bring a contemporary feel to the stories of the past. This book is a perfect fit for lessons on Canadian history and geography. The accessible format also makes it a compelling choice for children to pick up and browse, or to search for a particular year.
Canadian Boys Who Rocked the World. Tanya Lloyd Kyi, $12.95

30 lives that achieved greatness before age 20. No one ever said you had to be a grown-up to do something great. The boys in Canadian Boys Who Rocked the World have proved this to the world. Breaking world records, winning hearts in the limelight, changing the face of the scientific world — these boys have shaken the planet with their achievements. At 17, Louis Cyr bested the reigning Canadian strongman by lifting a 180 kg granite boulder. Wayne Gretzky was breaking NHL records by the time he was 18. Oscar Peterson won his first radio contest for piano at 14 and was awarded his own 15-minute weekly radio show. Every day, Canadian boys find new ways to rock the world. This fascinating book profiles young men who are born to greatness as well as young boys who aspire to it.

Canadian Girls Who Rocked the World. Tanya Lloyd Kyi, $12.95

Take an adventure with some of Canada`s most interesting and accomplished young women. An inspiring book, Canadian Girls Who Rocked the World tells the stories of Canadian girls who won Olympic medals, discovered dinosaurs, explored their country or shaped its history — all while still in their teens. For example, when she was just 16 years old, Marilyn Bell stepped into the icy waters of Lake Ontario and became the first person in history to swim across it. Subsequently, she became the youngest person to swim the English Channel and changed the world`s ideas about women`s athletic abilities and endurance. And pop star Avril Lavigne released her first album when she was 17, which skyrocketed to the top of the charts, selling 12 million copies. This revised and expanded edition is packed with yet more tales of adventure and achievement. New profiles include hockey player Cassie Campbell, music exec Denise Donlon and environmental activist and leader of the federal Green Party Elizabeth May. Every day, Canadian girls find new ways to rock the world. This fun book profiles women who have achieved greatness and contains quotes from the girls who aspire to follow in their footsteps.
Canadian Celebrations. Susan Hughes, $6.99

Canadians celebrate many things — from the land we live on, to the changing seasons, to the diversity of the people and our colourful history. CANADIAN CELEBRARTIONS looks at the origins of these events and highlights how they — and smaller, local ones — are celebrated today.
Canadian Festivals. Susan Hughes, $6.99

This book introduces children to six holidays from various cultures. From the reason why the holiday is celebrated to how it is observed, this book provides a close look at the important festivities that make our country so diverse. The holidays featured are: Christmas, Eid-ul-Fitr (marking the end of Ramadan), Diwali, Chanukah, Kwanzaa and Chinese New Year.

With so many festivals being celebrated throughout the country, this book will provide easy explanations to help children learn about various cultures — perfect for classroom use by teachers.
A Children's Guide to Arctic Birds. Mia Pelletier, illustrated by Danny Christopher, $16.95 (ages 8+)

With a simple layout and easy-to-follow format, this beautiful book introduces young readers to a dozen birds that call the Arctic home. From the Long-tailed Duck and the Red-throated Loon to the Snowy Owl and the Rock Ptarmigan, this picture book features migratory birds as well as those that live in the Arctic year-round and is filled with fun, useful facts, including where to look for eggs and nests during the short Arctic summer and how to recognize each bird's call. Northern-specific elements, such as Inuktitut names for various birds and migratory patterns told from an Arctic perspective, are also included.
A Coyote Solstice Tale. Thomas King, illustrated by Gary Clement, $14.95

Deadpan humour and marvelous watercolours tell the tale of coyote and his friends as they learn about giving from the heart — not the wallet.
Dawn Watch. Jean Pendziwol, illustrated by Nicolas Debon, $15.95

This lyrical picture book tells the story of a child and her father as they make a night crossing of Lake Superior by sailboat. The child watches for ships, lights and land while above her the Milky Way and the Northern Lights illuminate an inky night sky. Beautiful illustrations by Nicolas Debon capture the excitement, mystery and beauty of this nighttime adventure.
The Day I Became a Canadian: a Citizenship Scrapbook. Jo Bannatyne Gugnet, illustrated by Song Nan Zhang, $12.99

On a snowy morning, little Xiao Ling Li and her parents are about to take part in a ceremony — one that will make them Canadian citizens. To record the day for her new brother or sister, she decides to keep a scrapbook to treasure the day.
A Day in Canada. Per-Henrik Gürth, $16.95

This sweet picture book takes readers on a sunrise-to-sunset tour across Canada, showcasing all kinds of fun adventures to be had from coast to coast to coast. Each colorful spread shows a different time of day and location with a corresponding activity. Using vibrant, bold colors, the artwork features a variety of lovable Canadian animal characters — familiar from Gürth's other titles — this book is an appealing, heartfelt celebration of all that is beautiful and special in Canada.
The Delta is My Home. Tom McLeod & Mindy Willett, photographs by Tessa Macintosh, $16.95

With vivid, beautiful photos, this book about the diverse lands and cultures of Canada's Northwest Territories share real stories of everyday life in the North.
F comme Français / F is for French: a Québec Alphabet. Elaine Arsenault & Reneé Benoit, $18.95

Founded in 1608, what city is one of the oldest in North America? Where and when was Canada's first road built? Discover the answers to these questions, along with other facts, in F IS FOR FRENCH! Readers young and old can romp the sandy beaches of Les Iles de la Madeleine, visit Montreal's Space for Life (Canada's largest natural science museum complex), brave the arctic cold in the Nunavik region, or sit back and enjoy the music at one of the many performances taking place at the Montreal International Jazz Festival.
Games of Survival: Traditional Inuit Games for Elementary Students. Johnny Issaluk, $12.95

Traditionally, Inuit played games in order to be physically and mentally prepared for freezing weather, strenuous hunts, and other grueling conditions that made survival difficult.

In this book, Arctic Winter Games champion Johnny Issaluk explains the basics of agility, strength, and endurance games. Through straightforward text and vibrant photographs, this resource brings to life this vital aspect of Inuit knowledge and culture.
The Gift of the Inuksuk. Mike Ulmer, illustrated by Melanie Rose, $18.95

Unique and as beautiful as a snowflake or footprint, an Inuksuk is one of the stone figures that can be seen dotting the Canadian Arctic region. Many made by ancient hands, the Inuksui purposes are varied, from earthly uses such as navigation and message centers to those of the spirit, as sites of reverence. Author Mike Ulmer explores the connectedness of all Arctic life in his tale, THE GIFT OF THE INUKSUK.
Going to Montréal and Québec City: Travel Guide and Journal for Kids. T. Attard & B. Grabowski, $18.95

Going to Montréal and Québec City: Travel Guide and Journal for Kids. T. Attard & B. Grabowski, $18.95

Going to Ottawa: Travel Guide and Journal for Kids. T. Attard & B. Grabowski, $18.95

Going to Toronto: Travel Guide and Journal for Kids. T. Attard & B. Grabowski, $18.95

These delightful travel guides will engage young people with brief histories, facts and interesting tidbits of information on key historical sights of Ottawa and Toronto. A variety of activities will keep kids interested, involved and engaged, and the journal will become a treasured memory and keepsake of a vacation.
Good Morning Canada. Andrea Lynn Beck, $16.99

From coast to coast, this bright and cheery book follows the changing landscapes and seasons as you greet a new day.
Good Night Canada. Adam Gamble & David Adams, $14.95

Bright and cheerful illustrations take the reader from coast to coast to coast, around our home and native land!
Good Night Toronto. Adam Gamble & Mark Jasper $9.95

Lovely, lovely board book for wee hands and sleepyheads.
Great Women from Our First Nations. Kelly Fournel, $10.95

From heroines of the past to women making history today, GREAT WOMEN FROM OUR FIRST NATIONS reminds readers of the extraordinary contributions of First Nations women to our culture, history and daily lives.
How the Cougar Came to be Called the Ghost Cat. Michael James Isaac, illustrated by Dozay Christmas, $12.95

Caught between two words, Cougar struggles to find a place of belonging.
I Am Canada: a Celebration. Heather Atkinson, $19.99

I Am Canada: A Celebration is a beautiful picture book featuring artwork by Canada's finest illustrators — a true-north tribute to our nation and its children, from coast to coast to coast!

Simple text describes the ample space available to our children in this country, and the freedom they have to grow and dream and share. With artwork from 13 of Canada's finest illustrators, each page is a celebration and a reminder of the infinite variety of our home and native land.
I is for Inukshuk: an Arctic Celebration. Mary Wallace, $19.95

This delightfully illustrated book looks at life in the Arctic for the people and animals who share this beautiful land.
Jenneli's Dance. Elizabeth Denny, Illustrated by Chris Auchter, $12.95

Jenneli is a shy young girl who feels that she is nothing special, until she learns about the Métis Red-River Jig from her Grandma Lucee. One day, Grandma Lucee enters Jenneli into a jigging contest at the Lakeside Fair. Jenneli is scared and excited, but with Grandma Lucee's encouragement, love and support, Jenneli places her self-doubts and fears aside to dance in the contest.

JENNELI'S DANCE is a story that instills a sense of pride in the Métis culture, and deals with issues of overcoming low self-esteem.
Joy of Apex. Napatsi Folger, illustrated by Ann Kronheimer, $9.95 (novel, ages 9-12)

Joy is ten years old, living in Apex, Nunavut, and loving life. But when Joy begins to notice her parents fighting a lot more than usual, her perfect life soon becomes a lot more complicated. As Joy navigates her parents' separation and its effect on her family, she learns some valuable lessons about how to cope when life gets tough. Told in the wry, funny voice of a smart and savvy girl, this book will appeal to young readers everywhere.
Kamik: an Inuit Puppy Story. Donald Uluadluak, illustrated by Qin Leng, $10.95

Inspired by the real-life recollections of an elder from Arviat, Nunavut, this book lovingly recreates the traditional dog-rearing practices that prevailed when Inuit relied on dogs for transportation and survival.
The Kids Book of Aboriginal Peoples in Canada. Diane Silvey, Illustrated by John Mantha, $14.95

Canada's Aboriginal peoples have shaped this country in countless ways. Their story is central to the nation's identity — indeed, the word "Canada" is derived from the Huron-Haudenosaunee word "kanata," which means "our village."

This book is a balanced, in-depth look at the cultures, struggles and triumphs of Canada's first peoples. Exhaustively researched and reviewed by specialists in the field, this groundbreaking book is by far the most comprehensive of its kind. The detailed illustrations based on museum artifacts, written records of long ago and contemporary scholarship help bring the traditional ways to life for young readers.
Little Canada. Matt Napier, $11.95 (boardbook)

Lots of fun with rhyming riddles that take young readers from coast to coast.
Looking for Loons. Jennifer Lloyd, illustrated by Kirsti Anne Wakelin, $17.95

The perfect picture book to remember those wonderful days at the cottage.
| | |
| --- | --- |
| | Loonies and Toonies: a Canadian Number Book. Mike Ulmer & Melanie Rose, $21.95 |
M is for Maple: a Canadian Alphabet. Mike Ulmer, illustrated by Melanie Rose-Popp, $12.95

In clever rhymes and informative text, author Mike Ulmer shares the unique details of Canada. Illustrator Melanie Rose has captured the beauty and splendor of Canada, from the Northern Lights to brave Mounties and the beautiful cities of Toronto, Victoria, and Quebec. Destined to become a national classic, M IS FOR MAPLE is a treasure for Canadians young and old.
M is for Moose: a Charles Pachter Alphabet. Charles Pachter, $20.00

One of Canada's leading visual artists, Charles Pachter, adds a Canadian twist to the alphabet book with his M IS FOR MOOSE, a delightful and unexpected take on a form we thought we knew well.

Combining words and images, M IS FOR MOOSE is both visually stunning and full of fun. It includes images from Pachter's portfolio of famous paintings, including Joy Ride, with the Queen on a moose, and a young Margaret Atwood with flaming red hair. Covering the iconic to the playful, it celebrates our country, history, and culture while offering a spirited lesson in the ABCs.
Mathieu Da Costa: First to Arrive. Itah Sadu, illustrated by Roy Condy, $24.95

This delightful picture book introduces Mathieu Da Costa, the free African explorer and translator who came here with early French explorers Samuel de Champlain and Pierre Dugua de Monts.
Mikissuk's Secret. Isabelle Lafontana, illustrated by Barroux, $6.99

Mikissuk dreams of going hunting with her brother on his big dogsled, Can she convince him that she is big and strong enough to ride along? Includes six pages of information about the animals, people and geography of Nunavut.
A Morning to Polish and Keep. Julie Lawson, illustrated by Sheena Lott, $9.95

When Amy goes fishing and loses her first big catch, the day is spoiled. Or is it? By the end of the day, Amy has a real fish story to tell as well as a lasting memory. A Morning to Polish and Keep is the classic children's picture book set on the beautiful Pacific Coast. It is a story of adventure, togetherness, and, ultimately, the comforting memory of family.
No Borders. Darla Evyagotailak & Mindy Willett, photographs by Tessa Macintosh, $19.95

Sixteen-year-old Darla is determined to learn all she can from her Elders. In NO BORDERS, she tells the story of a journey she takes to help her understand how she is sonnected to her people, her land, and her history.
A Northern Alphabet. Ted Harrison, $12.99 (boardbook version)

Available now in board book format for the first time, A Northern Alphabet is an early introduction to the letters by way of all things northern: the landscape, the people, and the flora and fauna. From A for anorak and B for bear to Q for quilt and Z for zinc mine, in these pages, children everywhere can experience the color and beauty of northern life. Each letter is accompanied by simple text naming a few of the objects, animals and people depicted in each spectacular painting.
The Old Ways. Susan Margaret Chapman, illustrated by John Mantha, $19.95

Simon enjoys school, TV, pizza, and video games. So when his grandmother tells legends of the sea goddess, Sedna, and his grandfather invites him to build an igloo, Simon's heart sinks. Secretly he thinks his grandparents are stuck in their old ways. Secretly his grandparents hide their disappointment and wait for "another time."

Soon enough, that other times comes. When he and his grandparents prepare to visit relatives in Igloolik, Simon thinks it is ridiculous to heap oil lamps, extra fuel, tools, food, snowshoes, and caribou skins onto their sled. But when a blizzard closes in, and the snowmobile breaks down, Simon begins to understand the value of traditional ways.
The Olden Days Coat. Margaret Laurence, illustrated by Muriel Wood. $12.99

Margaret Laurence's children's classic finds new life in the lovely illustrations of Muriel Wood. This story of ten-year-old Sal and her adventure after discovering an old coat in her grandmother's trunk is one of love and family ties.
On the Shoulders of a Giant: an Inuit Folktale. Neil Christopher & Jim Nelson, $16.95

Inukpak was big, even for a giant. He loved to travel across the tundra, striding over the widest rivers and wading through the deepest lakes with ease. He could walk across the Arctic in just a few days. But being so big, and travelling so far, Inukpak was often alone. Until one day, when he came across a little hunter on the tundra. Thinking that the hunter was a little boy, alone on the land, Inukpak decided to adopt him as his son. And so, from the shoulder of one of the biggest giants to ever roam the Arctic, this hunter embarked on a series of adventures only a giant could enjoy!
123 Toronto: a Cool Counting Book. $11.95

A delightful way to count to ten!
Our Flag: the Story of Canada's Maple Leaf. Ann-Maureen Owens & Jane Yealland, $9.95

This popular one-stop reference to the national flag of Canada has been updated and revised. Ann-Maureen Owens and Jane Yealland start with basic background on all the different flags that have flown over Canadian land, and why they flew there. They then turn to the fascinating play-by-play of how today's beloved maple leaf flag design came to be — including how some government leaders took a personal interest in the design, as well as how ordinary Canadians were given the opportunity to weigh in with their own ideas. The authors further round out the flag topic with illustrations and descriptions of Canadian provincial flags, flag designs from other countries and a brief recap of how people have used flags throughout history.

There are two craft activities, perfect for classroom use: one for making a Canadian flag and its flagpole, and one for creating international code signal flags. The lively, colorful art throughout the book, by Bill Slavin and Esperança Melo, brings the text to life and keeps it interesting and absorbing for young readers. Because the story of Canada's flag so closely follows the story of Canada's history, this title is a natural fit for any Canadian studies class or any social studies unit on the design and importance of national flags. There is also a map of Canada, providing a visual geography tool. The full index at the back and a list of internet sites for further information add to the usefulness of this unique resource.
Our New Home: Immigrant Children Speak. Edited by Emily Hearn & Marywinn Milne, $13.95

What is it like to leave home and arrive in a place where everything is new — language, weather, customs and people?

Every year families from around the world leave their homes to start a new life in a new place and they each have a story. In OUR NEW HOME, children use their writing and artwork to share these stories with us. Their words and pictures tell of the fear and sadness, the excitement and challenge of moving to a new country and starting a new life.
Owls See Clearly at Night: a Michif Alphabet. Julie Flett, $23.95

From Atayookee! To Lii Zyeu — an introduction to the Michif language of the Métis people.
Oxford Picture Dictionary for the Canadian Content Areas. Dorothy Kauffman & Gary Apple, $34.95

Designed for use in Canadian elementary and middle-school classrooms, this book has over 1500 words presented with clear, vibrant illustrations. Topics are based on Canadian curricula, with a strong focus on Canadian social studies. The book offers second-language learners practical ways to connect to mainstream curriculum and for all learners to develop academic reading, writing and vocabulary skills.
| | |
| --- | --- |
| | P is for Puffin: a Newfoundland and Labrador Alphabet. Janet Skirving & Odell Archibald, $24.95 |
Painted Skies. Carolyn Mallory, illustrated by Amei Zhao, $16.95

Leslie is new to the Arctic, and no one told her there would be so much snow, and so many interesting things to see. Along with her new friend Oolipika, Leslie soon discovers one of the Arctic's most unique and breathtaking natural wonders, the northern lights.

This contemporary narrative introduces young readers to an Inuit legend about the northern lights, followed by an epilogue that explains the science behind this amazing phenomenon.
Perfect Snow. Barbara Reid, $19.99

Barbara Reid's beautiful art depicts the joy and exhilaration that comes with the first true snowfall of winter.
Piece by Piece: Stories about Fitting Into Canada. Teresa Toten, $20.00

This new anthology features stories by some of Canada's finest authors who were born in another country and who went through the experience of trying to "fit in." From the shock of first impressions to the first stirrings of "becoming Canadian" and what that meant to them, this collection speaks of a powerful desire to be accepted, to feel at home.
Pourquoi j'aime le Québec: Célébrer le Québec, à travers les mots des enfants. Daniel Howarth, $12.99 (ages 3-5)

Tout le monde aime le Québec — surtout toi!
Proud to Be Inuvialuit. James Pokiak & Mindy Willett, $16.95 (school age)

James Popiak grew up on the land, near the shores of the Arctic Sea. Join James and his family and learn about how the beluga whale is interlinked with Inuvialuit culture and history and learn about the traditional values and skills of his people.
Read Me a Story — Canadian Favourites. $24.99

Celebrate story time with this collection of great Canadian picture books by award-winning Canadian authors and illustrators!
Rosie's Dream Cape. Zelda Freedman, $8.95

Based on a true story, this charming juvenile novel tells of how eleven-year-old Rosie and her grandmother Bubba Sarah arrive in Toronto from Russia after fleeing one of the purges that carried away Rosie's mother, a famous Russian dancer. To help make ends meet, Rosie works in a factory sewing velvet capes for Eatons, all the while dreaming of making such a cape from scraps, and wearing it to Toronto's Royal Alexandra Theatre. This tale provides a wonderful insight into how an immigrant child survives with her values and dreams intact despite the harsh working conditions of a 1921 garment factory.
| | |
| --- | --- |
| | S is for Spirit Bear: a British Columbia Alphabet. G. Gregory Roberts & Bob Doucet, $24.95 |
Secret of the Dance. Alfred Scow & Andrea Spalding, illustrated by Darlene Gait, $19.95

In 1935, an eight-year-old boy slipped from his bed late at night and watched as his family defied the government. Masked figures danced by firelight to the beat of the drum as young Watl'kina saw his elders dancing in a ceremony older than time.

Kwakwa'ka'wakw Elder Alfred Scow and award-winning author Andrea Spalding tell the story of a traditional — and once forbidden — ceremony that lies at the very heart of Aboriginal culture.
Snow Day! Werner Zimmerman, $7.99

YES! It's a snow day! Two boys scramble outdoors for a day of hockey and tag and building a snow fort.
Snowy Sports Ready, Set Play! Per-Henrik Gürth, $14.95 (preschool)

Bundle up for winter fun!
The Story of Canada. Janet Lunn & Christopher Moore, Illustrated by Alan Daniel, $39.99

Award-winning writer Janet Lunn and historian Christopher Moore tell our country's story through rich narrative, recreations of daily life, folk tales and intriguing facts. Coupled with Alan Daniel's evocative original paintings, as well as dozens of historical photographs, maps, paintings, documents and cartoons, The Story of Canada is as splendid to look at as it is fascinating to read. Includes new material to bring us to the 150th anniversary of Confederation.
Tales from the Tundra: a Collection of Inuit Stories. Ibi Kaslik, illustrated by Anthony Brennan, $12.95

Learn why the raven is black or how a little boy was transformed into a bird. Find out why a walrus used to have antlers and how an earth spirit pulled the first caribou from the ground. These fascinating stories will capture the imagination of young readers and introduce them to the rich mythology of the Canadian Inuit.

Anthony Brennan's illustrations are like nothing you've seen in children's books. Edgy, vivid and dynamic to the extreme, the images enrich the reading experience.
Toronto ABC. Paul Covello. $12.99

Beautiful, bright, and fun — this board book is a wonderful way to learn the ABCs of a vibrant city.
Town Is By the Sea. Joanne Schwartz, illustrated by Sydney Smith, $21.95

A young boy wakes up to the sound of the sea, visits his grandfather's grave after lunch and comes home to a simple family dinner with his family, but all the while his mind strays to his father digging for coal deep down under the sea. Stunning illustrations by Sydney Smith, the award-winning illustrator of Sidewalk Flowers, show the striking contrast between a sparkling seaside day and the darkness underground where the miners dig.

With curriculum connections to communities and the history of mining, this beautifully understated and haunting story brings a piece of Canadian history to life. The ever-present ocean and inevitable pattern of life in a Cape Breton mining town will enthrall children and move adult readers.
UNIKKAAQATIGIIT: Arctic Weather and Climate through the Eyes of Nunavut's Children. Edited by David Natcher, Mary Ellen Thomas & Neil Christopher, $12.95

Compiled from writing, poetry, and illustrations created by young Nunavummiut, this anthology explores diverse aspects of the theme of weather — from Inuit mythology to traditional knowledge, climate change, and daily survival. Through full-colour illustrations and engaging stories and poetry written both in Inuktituit and English, learn more about the vital force of Arctic weather as seen through the eyes of children.
Up Home. Shauntay Grant & Susan Tooke, $12.95

Happy memories sparkle in this journey through poet Shauntay Grant's childhood visits to North Preston, Nova Scotia. The sights, sounds, rhythms and people of one of Canada's most important black communities are captured in the warm and vibrant illustrations of by Susan Tooke.
Uumajut: Learn About Arctic Wildlife. Simon Awa, Anna Ziegler, & Stephanie McDonald, Leah Otak & Romi Caron, $9.95 (ages 4-8)

Learn fun facts and traditional Inuit knowledge about Arctic animals. This beautifully illustrated book takes readers from tundra to sea ice, to teach children about a wide variety of animals, from caribou to belugas. This rare look at the Canadian North showcases a fascinating ecosystem we often forget is a large part of our country.
A Walk on the Tundra. Rebecca Hainnu & Anna Ziegler, illustrated by Qin Leng, $13.95 (ages 6-10)

Inuujaq, a little girl who travels with her grandmother onto the tundra, soon learns that the tundra's colourful flowers, mosses, shrubs, and lichens are much more important to the Inuit that she originally believed. This informative story, which teaches the many uses for Arctic plants, also includes a field guide with photographs and scientific information about a wide array of plants found throughout the Arctic ecosystem.
We Feel Good Out Here. Julie-Anne André & Mindy Willett, photographs by Tessa Macintosh, $16.95

With vivid, beautiful photos, this book about the diverse lands and cultures of Canada's Northwest Territories share real stories of everyday life in the North.
When I Was Eight. Christy Jordan-Fenton, Margaret Pokiak-Fenton & Gabrielle Grimard, $9.95

Olemaun is eight and knows a lot of things, but she does not know how to read. To learn, she must travel to school far from her Arctic home, ignoring her father's warnings. The nuns at the school take away her Inuit name and call her Margaret. They cut off her long hair, and force her to do chores. But Margaret is more determined than ever to read. Based on the true story of author Margaret Pokiak-Fenton.
Who's In Maxine's Tree? Diane Carmel Léger & Darlene Gait, $20.95

A giant Sitka spruce and an endangered seabird protect each other from extinction in an old growth forest on Vancouver Island.
Why I Love Quebec: Celebrating Quebec, In Children's Very Own Words. Daniel Howarth, $12.99 (ages 3-5)

Featuring children's own words and heart-warming pictures, this board book, this is the perfect book for children living in, or visiting Quebec.
Wild Berries. Julie Flett, $21.95

Celebrate the tradition of picking wild blueberries in this beautiful book, set in English and Cree, by Julie Flett.
Z is for Zamboni: a Hockey Alphabet. Matt Napier, illustrated by Melanie Rose, $9.95

Z IS FOR ZAMBONI is an ode to hockey fans young and old across North America. Matt Napier's 'breakaway' rhymes and 'hard-checking' expository text team up with the top-shelf illustrations of Melanie Rose to elucidate this increasingly popular game for every beginning hockey aficionado. Highlighting rules, players, coaches, teams, and the history of the game, it is both fun and educational.
See our Children's Rooms for many more titles by wonderful Canadian authors like Deborah Ellis, Robert Munsch, Marie-Louise Gay, Kathy Stinson, Mélanie Watt,Jo Ellen Bogart, Phoebe Gilman and our Audio Visual/Just for Kids page for music by Canadian performers and composers.
Books by Canadian authors or with Canadian content are indicated on our website with the red maple leaf symbol
.

Didn't find it...?
Not sure...?
Need a suggestion...?
There are over 10,000 titles listed on our website and more than 35,000 titles in our inventory. If you haven't found what you want on the website — and it's one of our specialties — chances are good that we carry it, or can get it for you. Just let us know what you're looking for.
Call us toll-free 1-800-209-9182 or e-mail
PARENTBOOKS is pleased to invoice institutions. Please inquire regarding terms and discounts. Shop in person, by phone, fax, mail or e-mail . VISA, Mastercard and Interac are welcome. We are open from 10:30 to 6:00 Monday through Friday and from 11:00 to 5:00 on Saturday.

All prices are in Canadian dollars and are subject to change without notice.